I'm excited to share with you my Number Formation Rhymes! I've been teaching my little ones how to write numbers and wanted some rhymes to help them remember the formations. I found these rhymes and decided to make my own posters for our school room. The catchy rhymes are a great way to help little ones learn how to write numbers.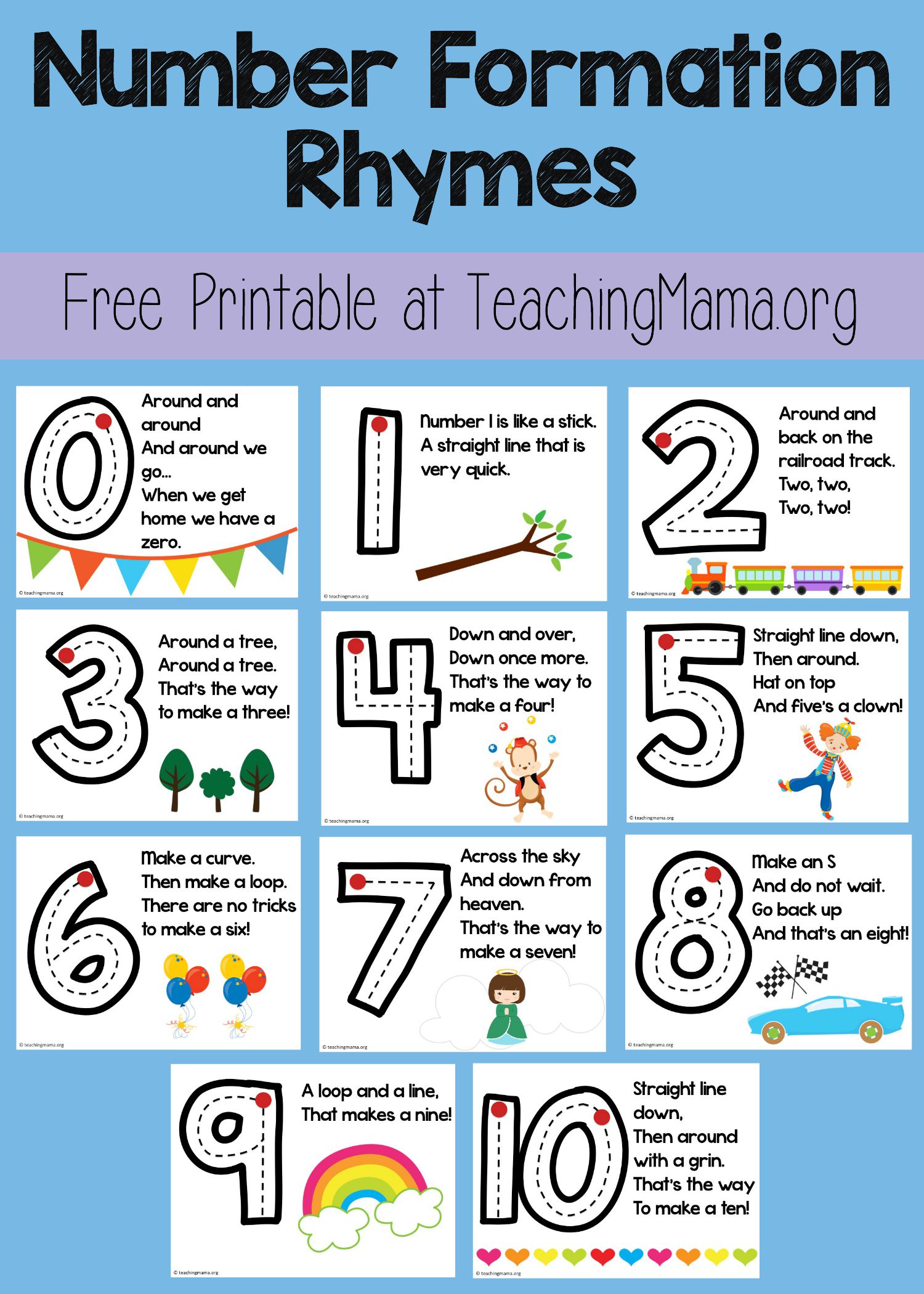 Here are 10 ideas for using the number formation rhymes:
Place pom poms on the numbers.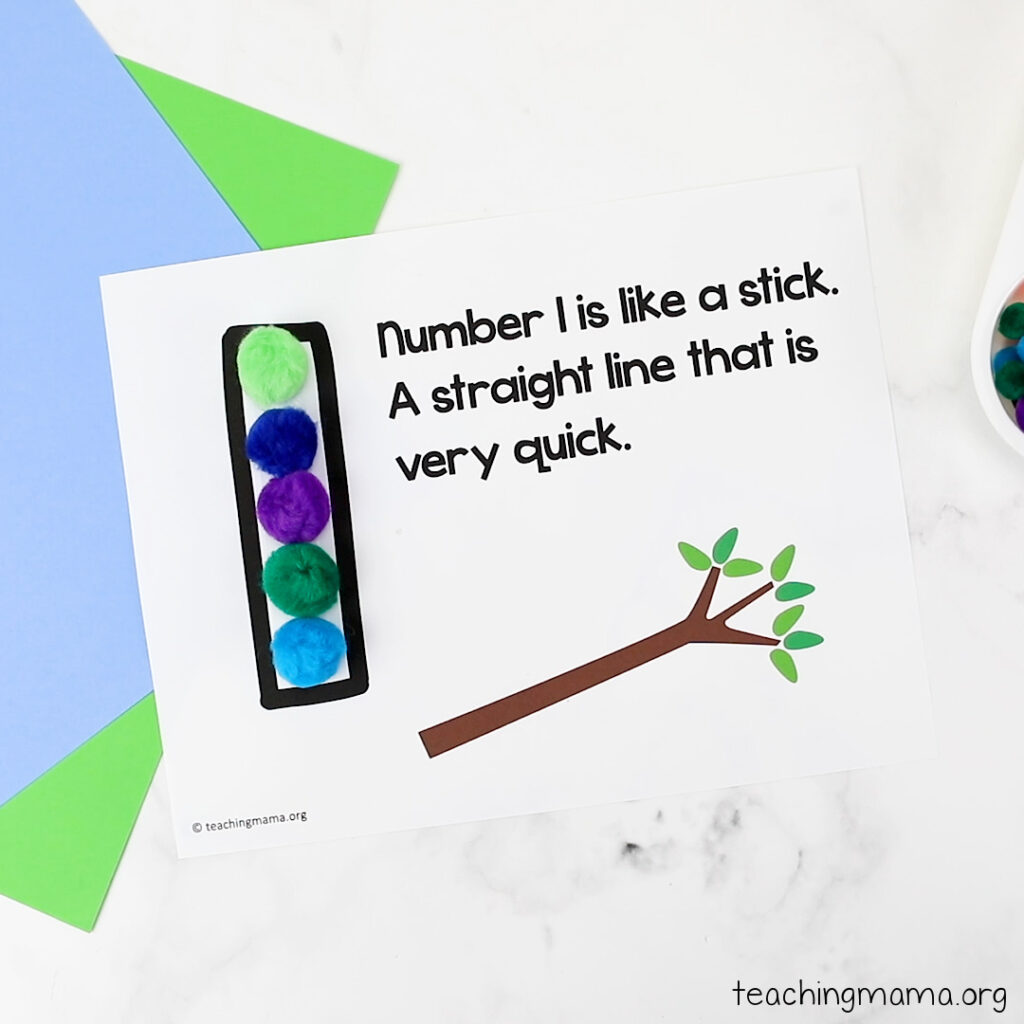 2. Put the rhyme in a plastic pocket and trace the numbers with a dry erase marker.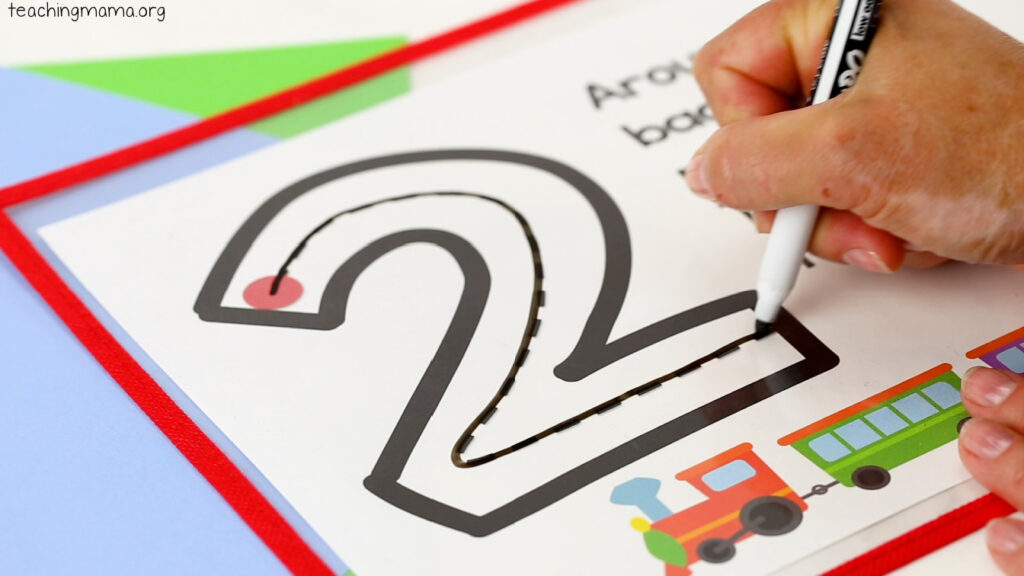 3. Fill the number with translucent colored chips.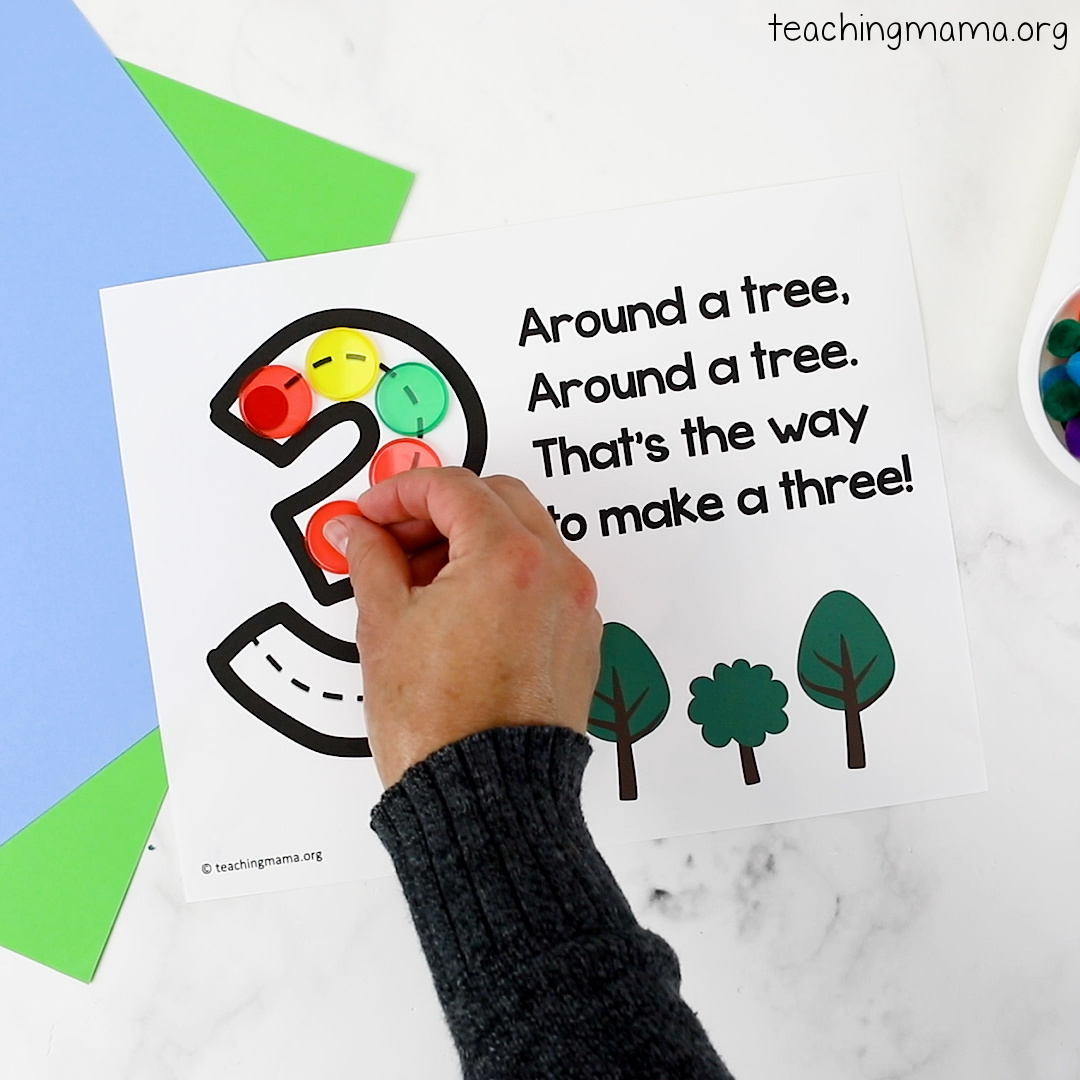 4. Use a Do a Dot marker to make the number.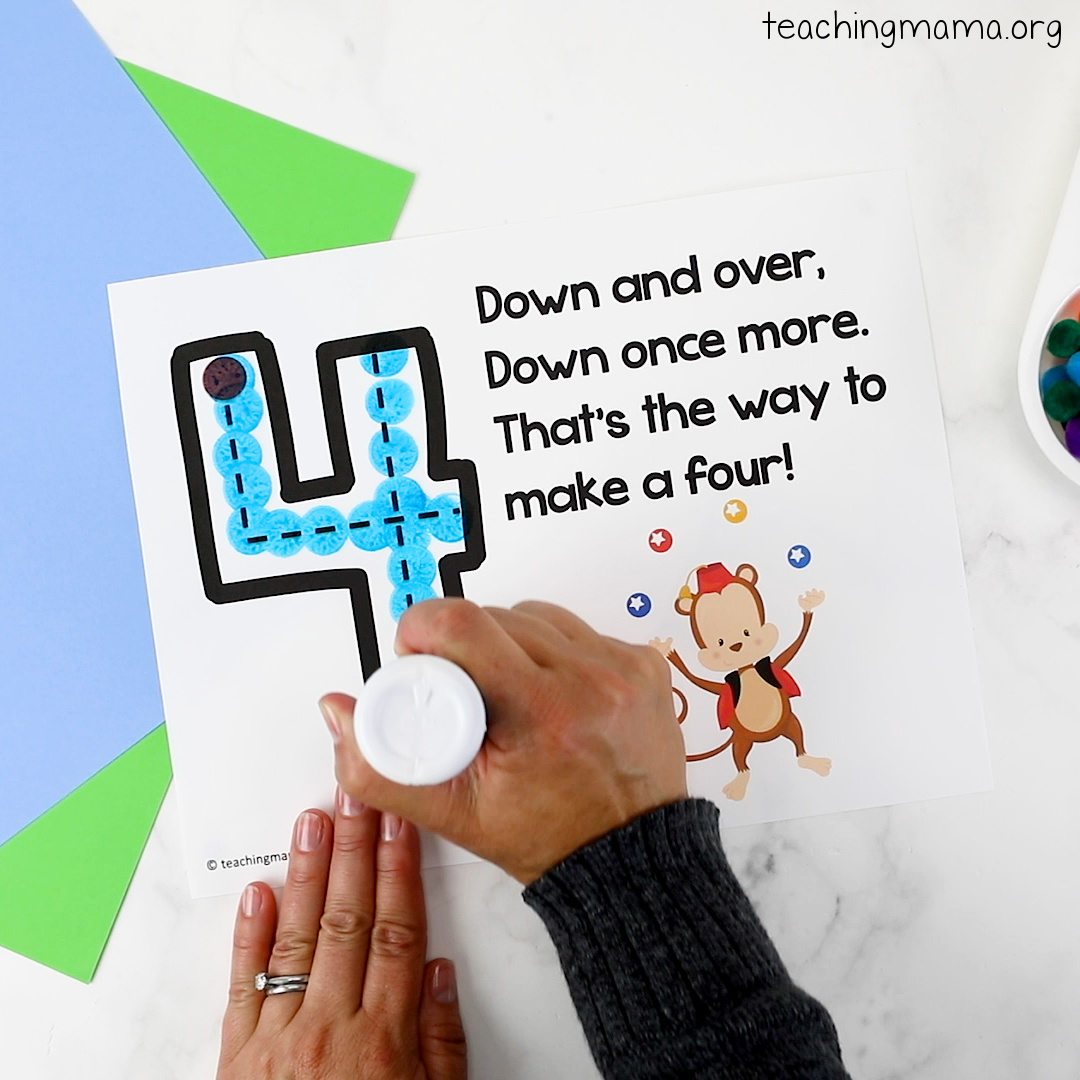 5. Drive toy cars on the numbers.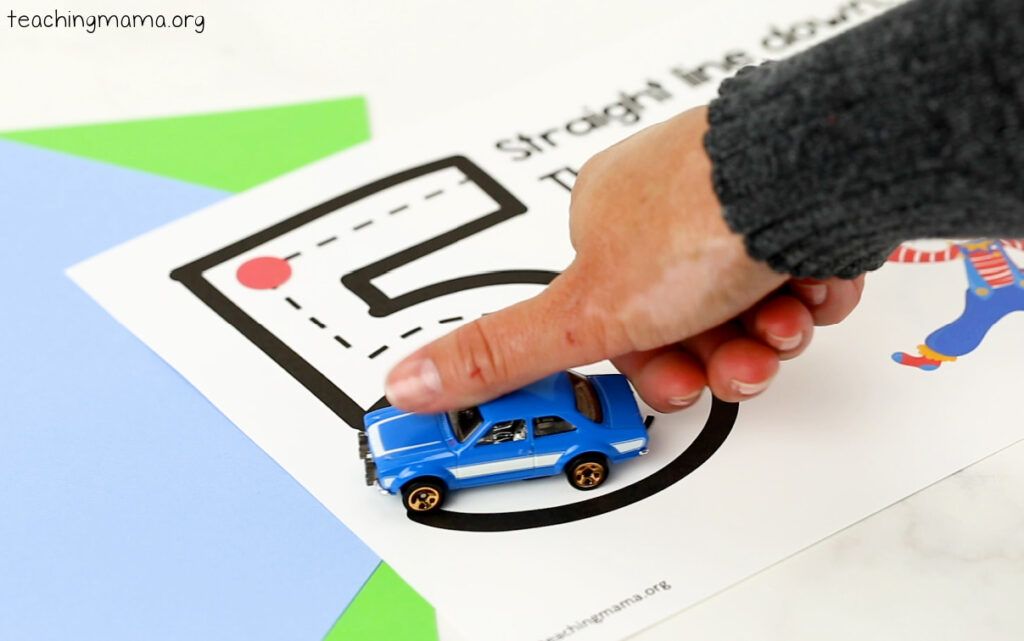 6. Make the number with cotton swabs and paint.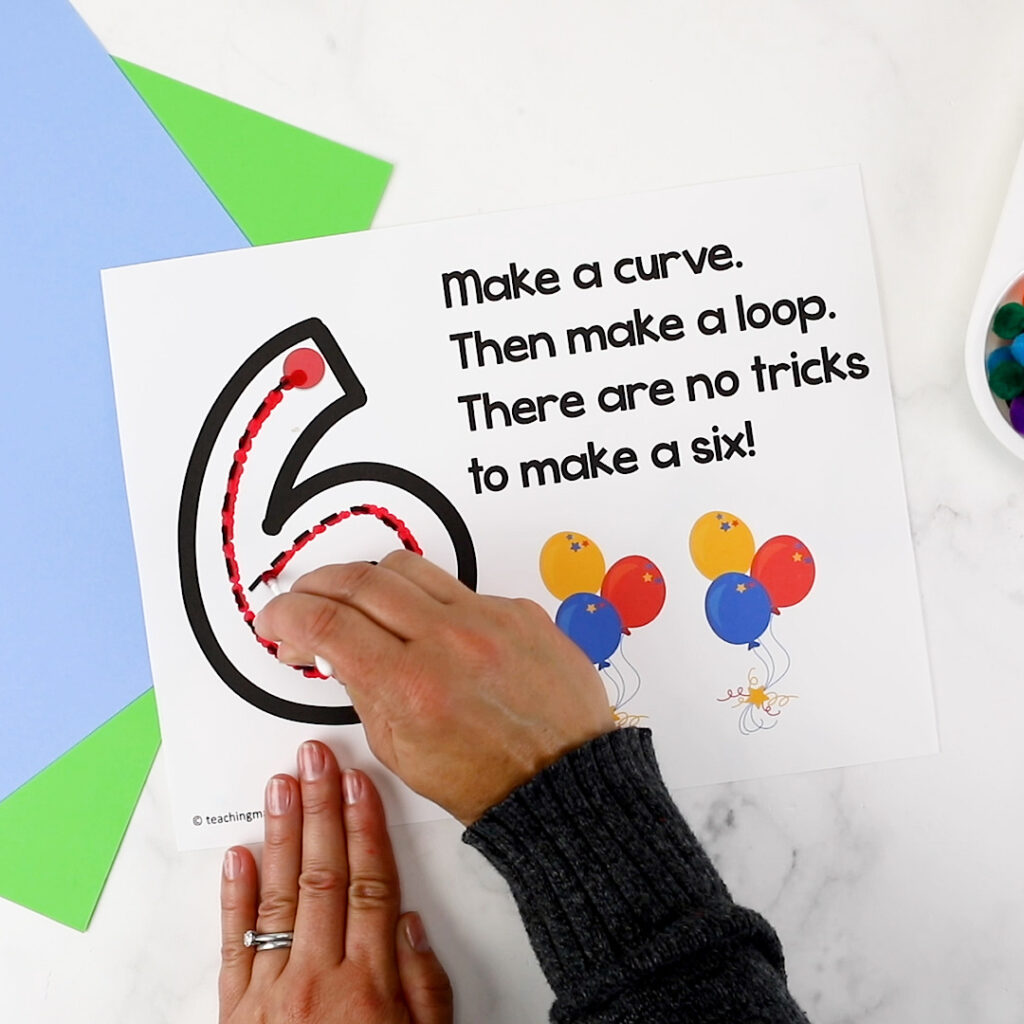 7. Fill in the number with counting bears.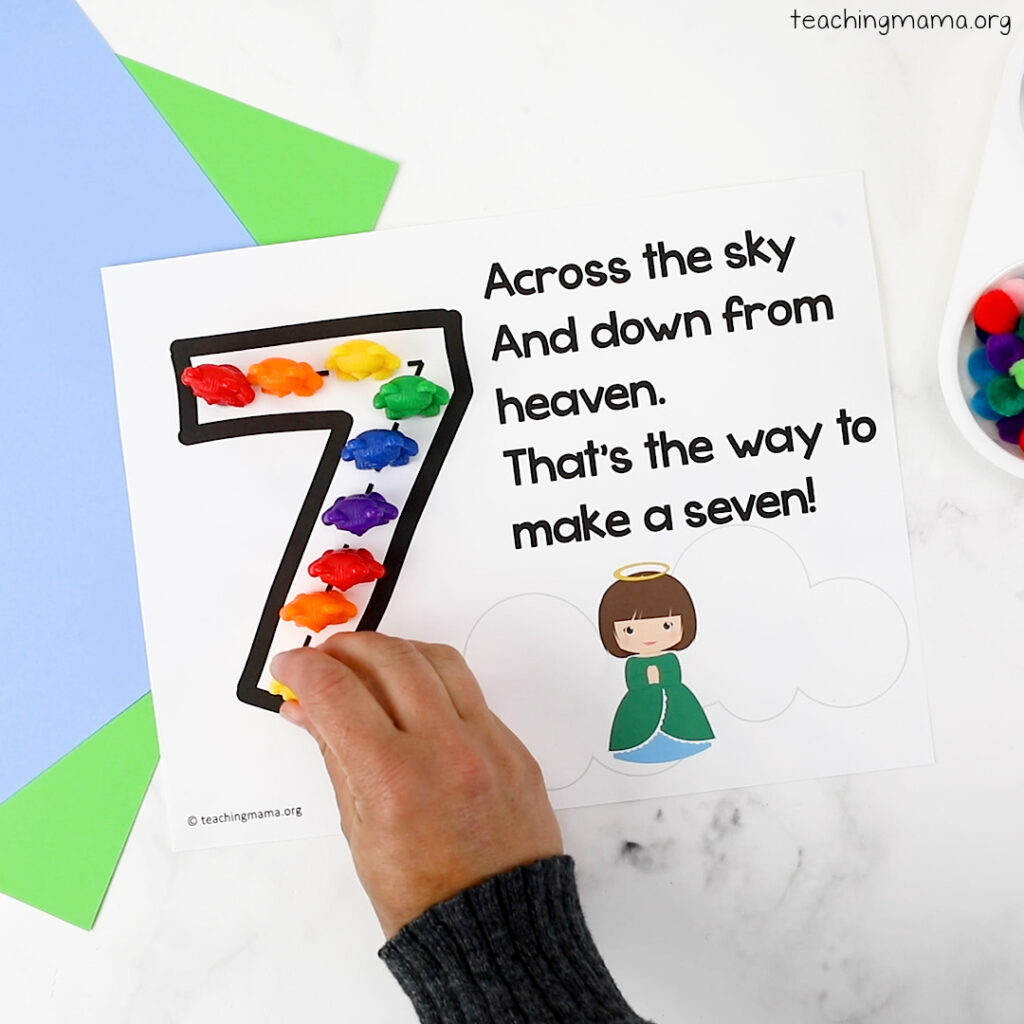 8. Form play dough in the shape of the number.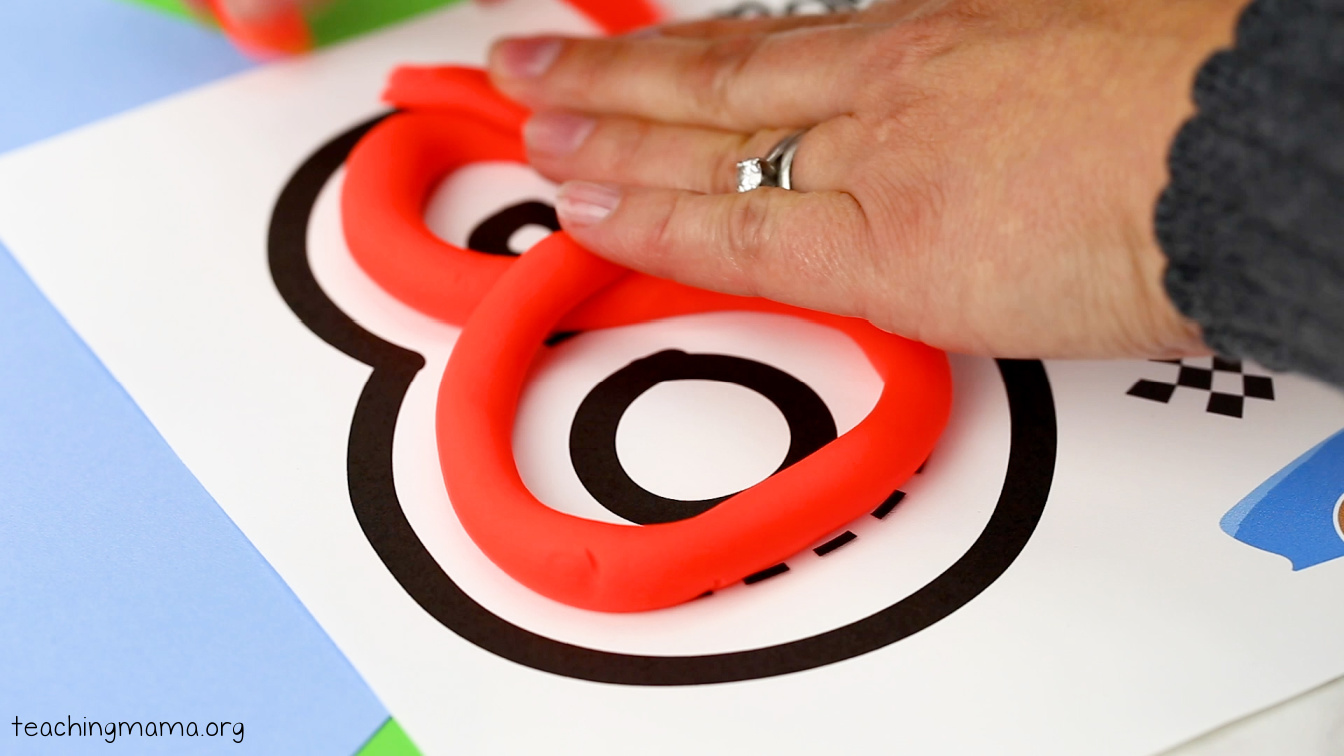 9. Trace the number multiple times with crayons or colored pencils.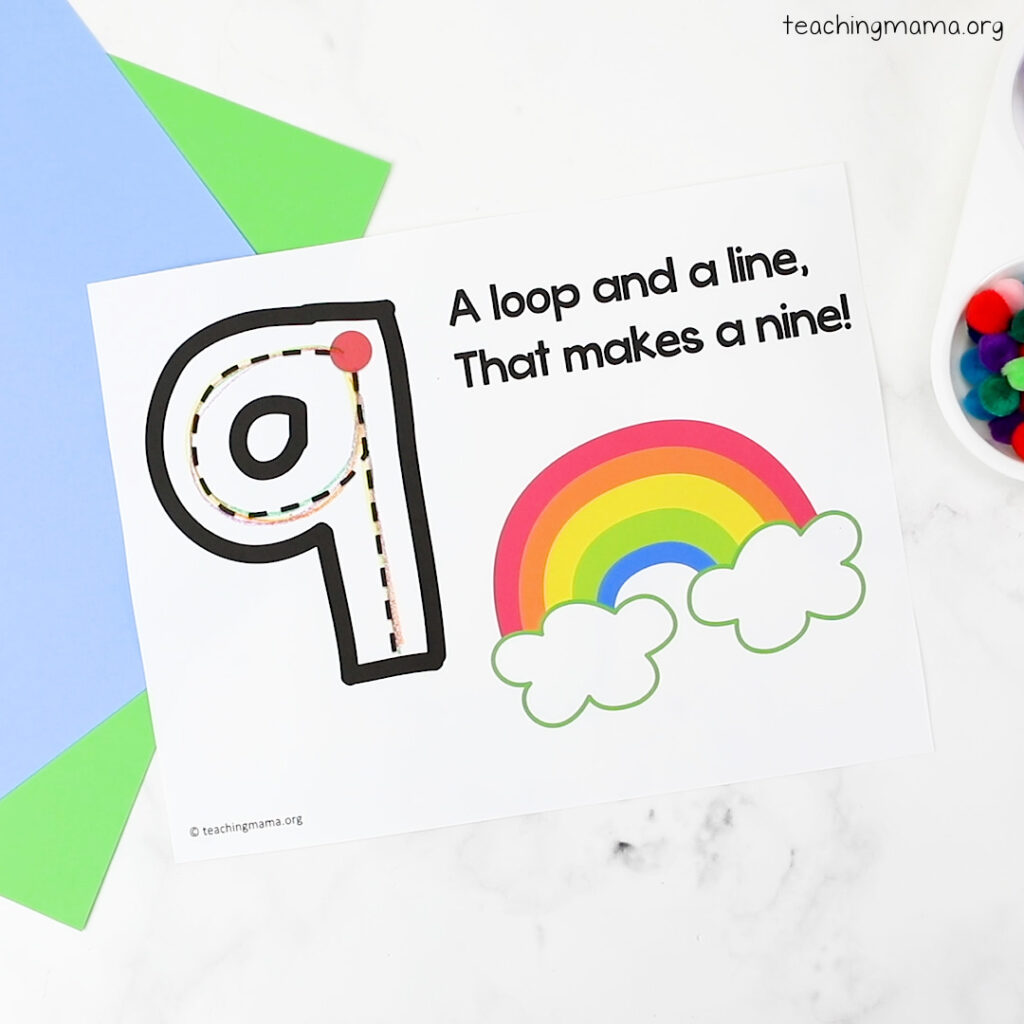 10. Use a stamp and your fingerprint to make the number.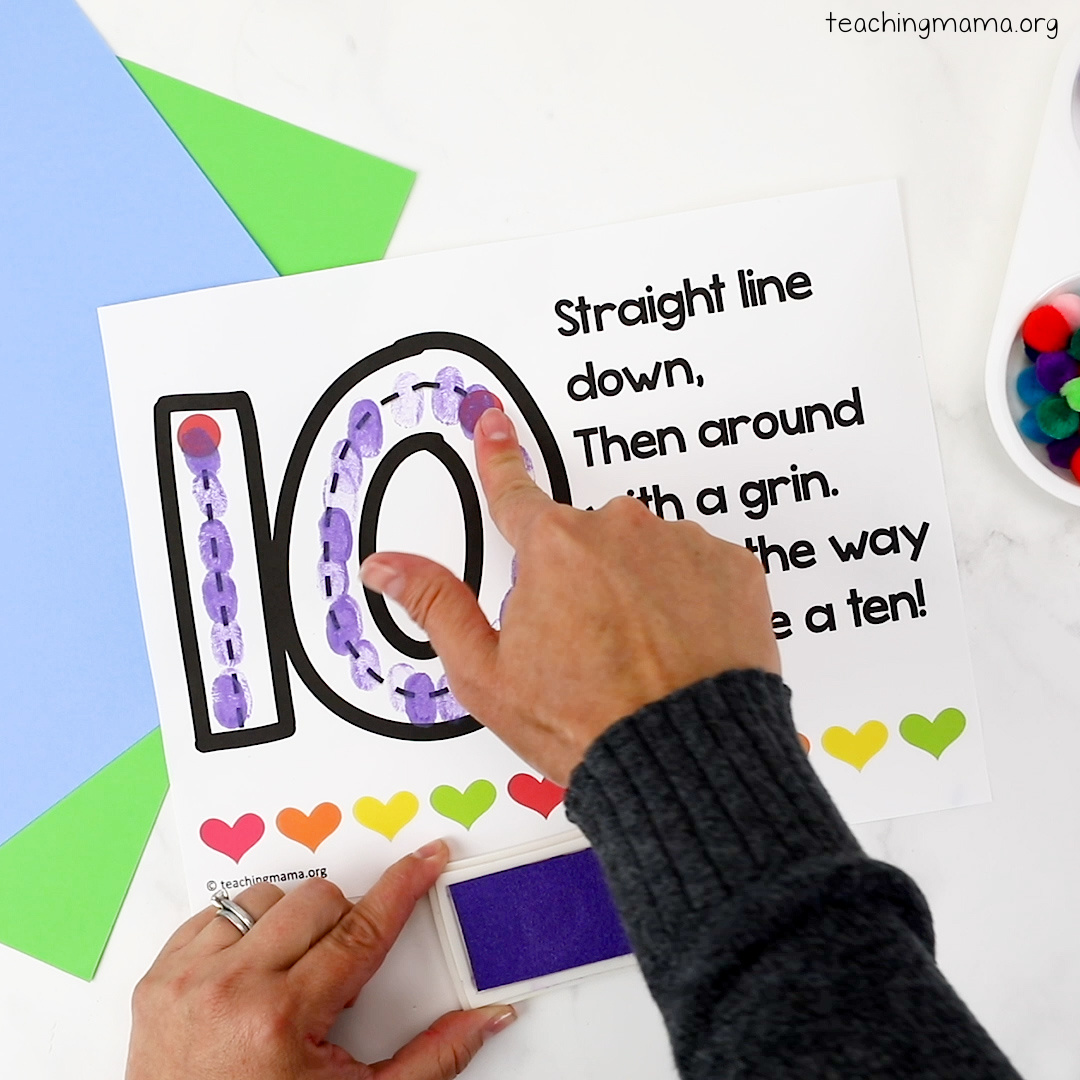 There are lots of fun ways to use these rhymes! Of course you could also use them as posters, too.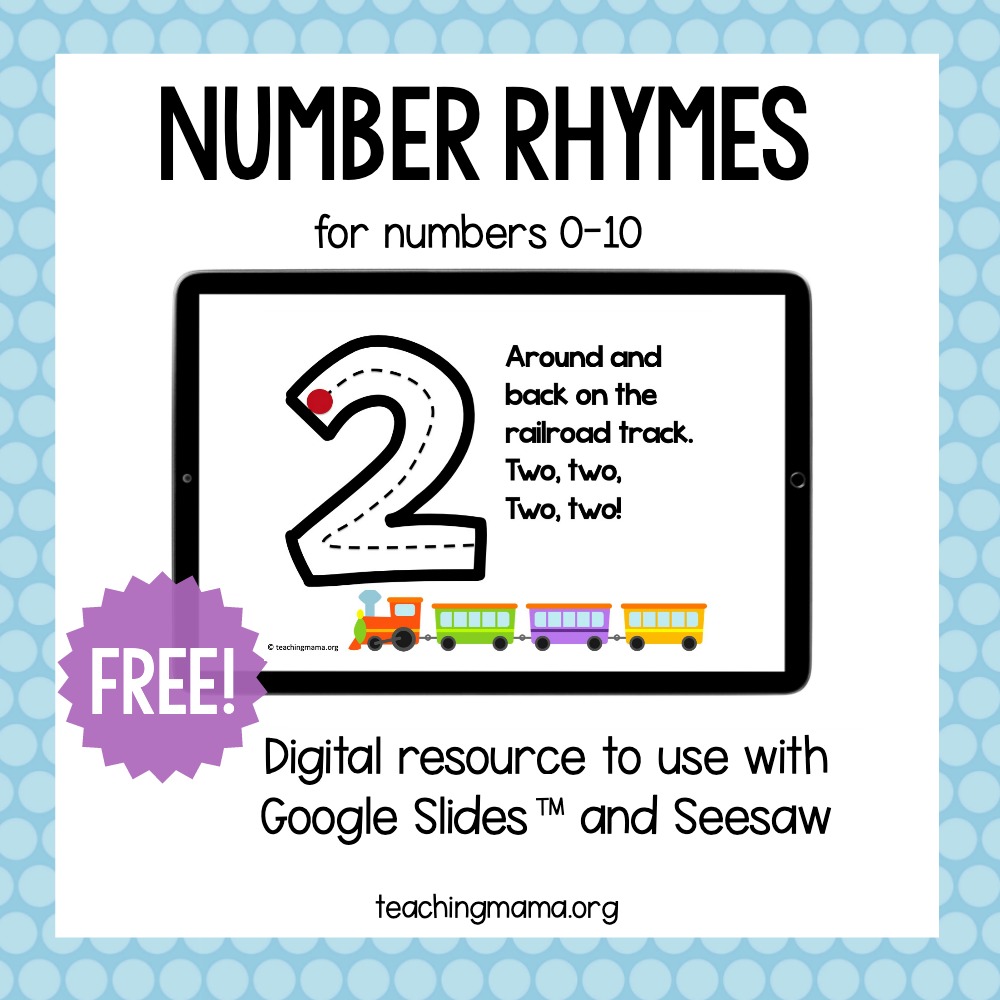 The printable is also a digital resource! This means students can use the rhymes on either Google Slides or Seesaw. The digital resource includes the audio of the rhyme, too. Directions for how to get this is now included in the printable, which you can get by signing up below.
If you are intereted in my printable rhymes for numbers 11-19, visit here.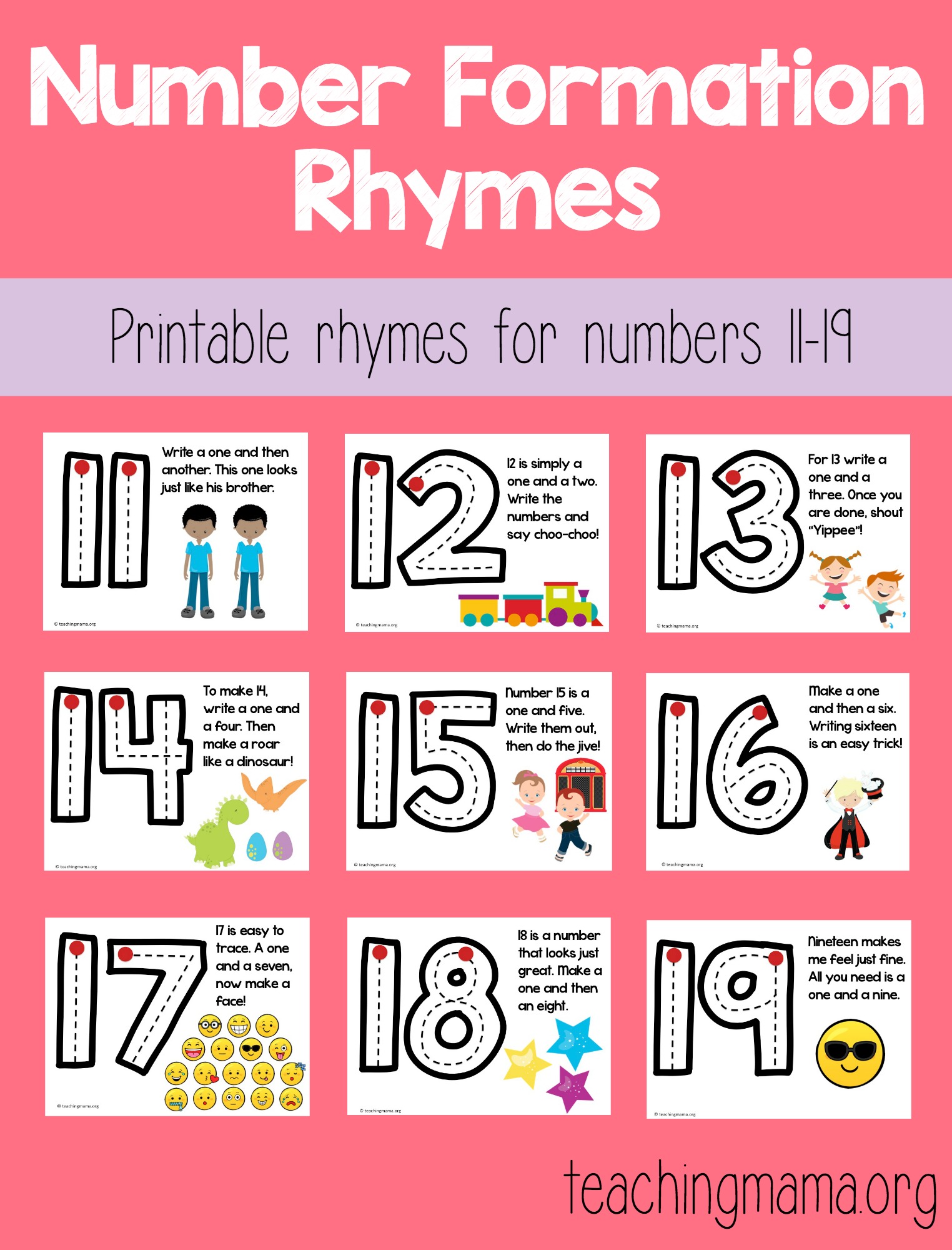 Happy learning!