Concession Stand Addition Problems
It's an important life skill for kids to learn how to add money. Not only do they need to know how to count coins and dollars, but they also need to understand how to add money for math problems.  I'm just beginning to teach my 2nd grader how to add money. It's been an easy transition for him to go from learning addition with regrouping to adding money, but the biggest thing to remember is adding in the decimal point and dollar sign.
To practice this skill, I created addition math problems with a concession stand theme. This a fun way to practice adding money!
Adding Money Math Problems
Before learning how to add money, we took the time to learn the value of coins and paper money. We used this math packet from Miss Giraffe's class to help with this.
We also played money games, like this money war game, which was a hit for my boys!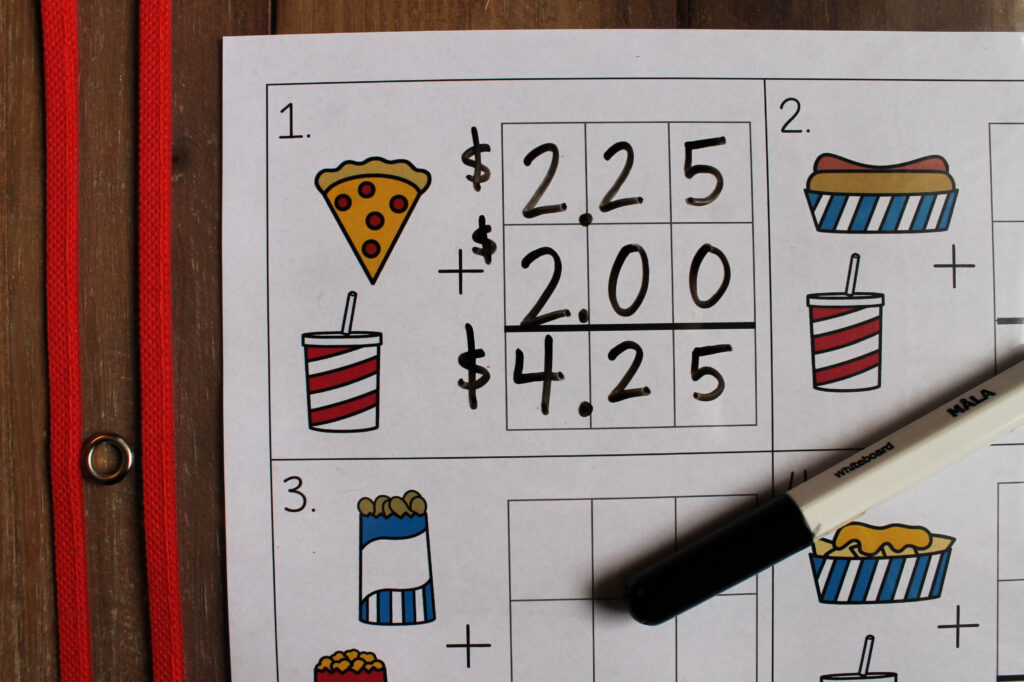 This packet of addition problems has a concession stand theme. The child will look at the prices on the concession stand chart to fill in the problems before solving them. Here's what a page looks like.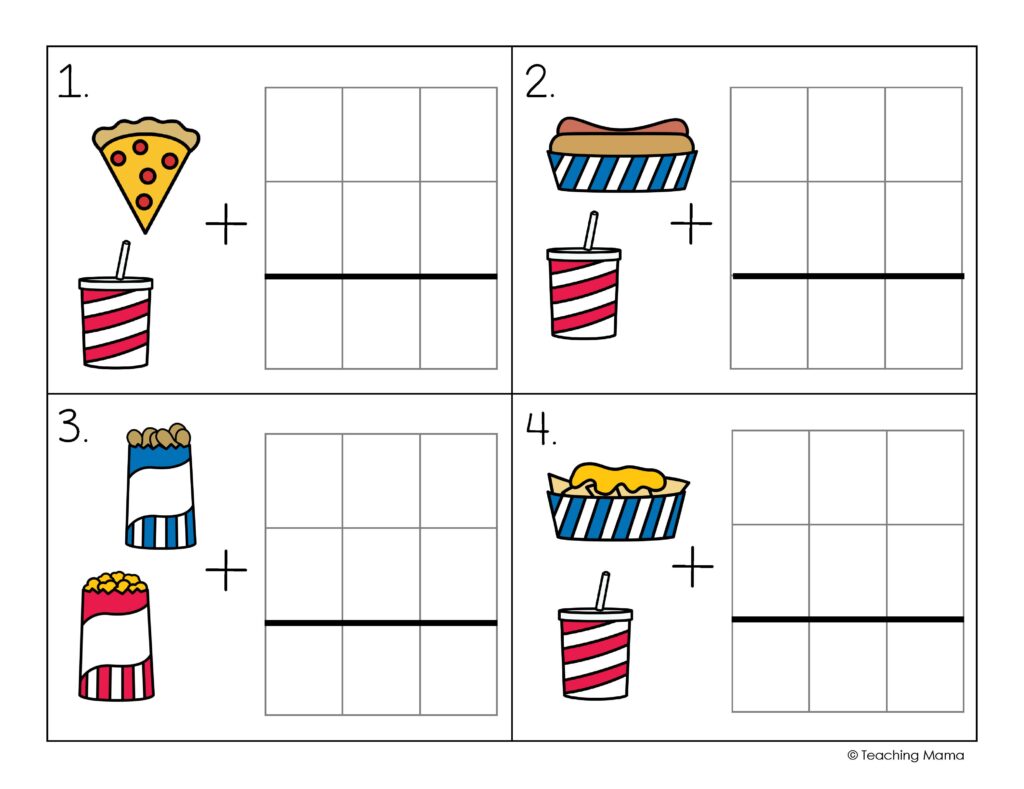 These are fairly simple problems, but it's good for learning how to line up the numbers and practice addition with regrouping.
My second grader did this activity as independent work, but you could do this with a small group or in a math center.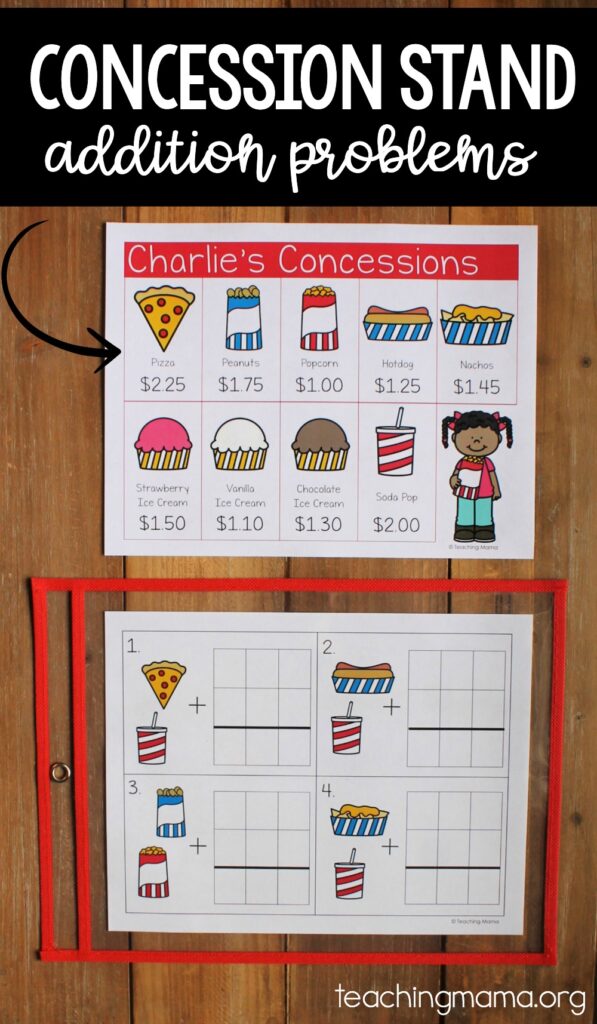 You can download this free math packet here —> Concession Stand Addition Problems