Love You to the Moon and Back Card
I think it's so special when kids make homemade cards for loved ones. This Love You to the Moon and Back card is perfect for Father's Day, Grandparent's Day, or any day of the year! We've always said this saying to our kids, so it's nostalgic for me.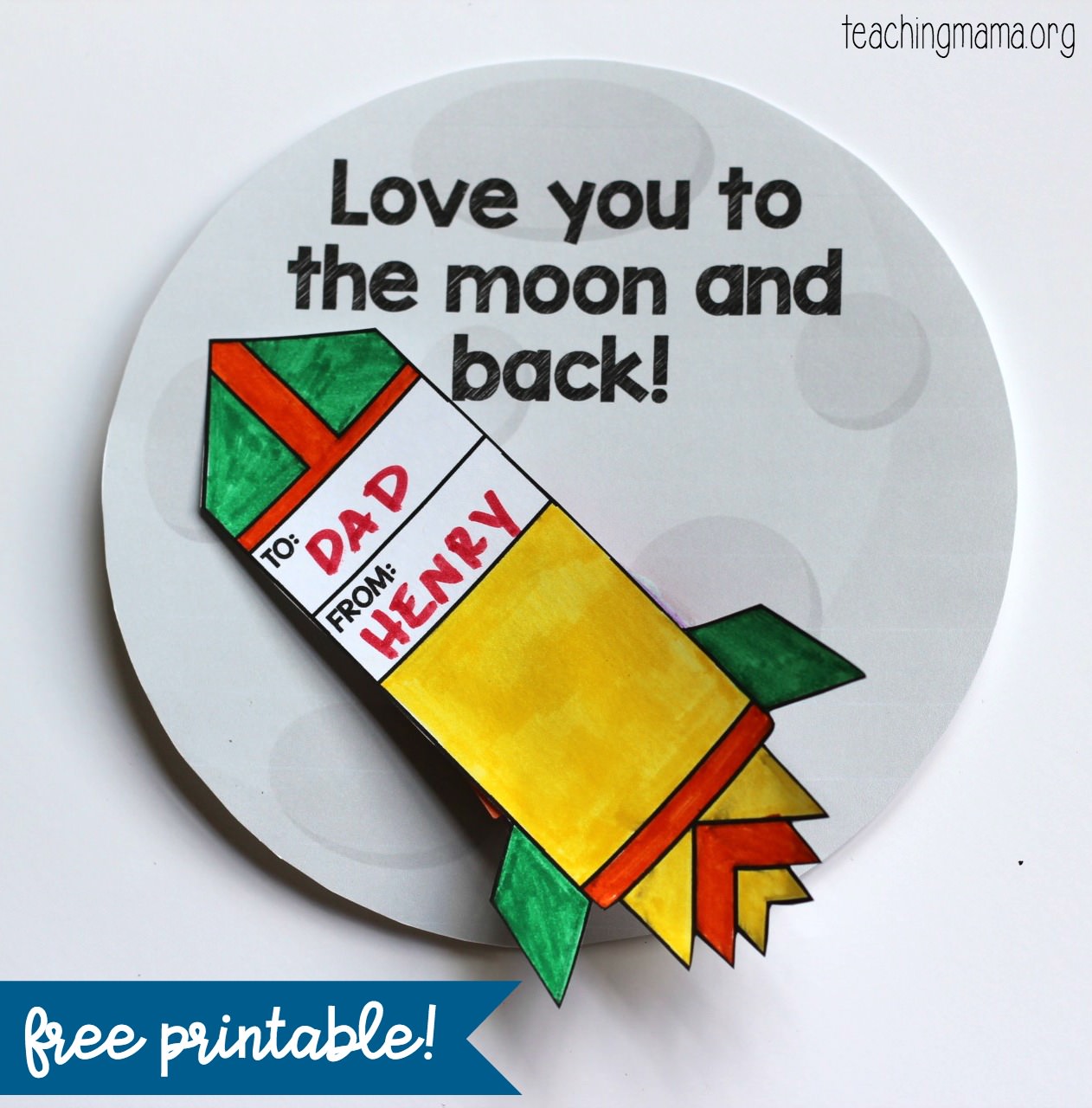 I had fun creating this one. In fact, I decided to create the rocket clip art on my own. (I typically buy clip art, but this time I made my own!) This card 3-D because the rocket pops out a little. I'll show you the steps on how to make this, but watching the video at the end will show the steps more clearly.
Materials for the Card:
this printable –> Moon and Back Card
card stock paper
crayons or markers
2 strips of construction paper
glue or glue stick
scissors
Begin by cutting out the rocket and the moon. Since it does have some small edges, it may be easier if you cut it out for your child, depending on their age and skill level with scissors. Then have your child color the rocket.
Then cut two strips of construction paper. If you can, make them two different colors. They should be about one inch wide and the length of the paper.
Lay one vertically and one horizontally so one of the ends meet. Glue the ends together.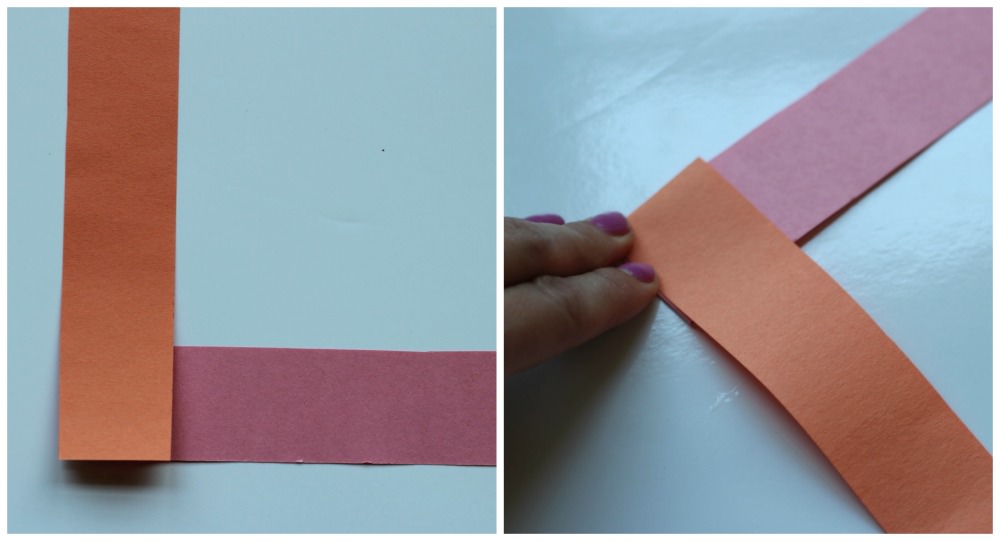 Fold one paper over the other. Continue this pattern until everything is folded. Then glue the top pieces together. To see this in action, watch the video below.
Then glue the rocket to one end and glue the other end to the moon. This detail is just a fun way to make the rocket pop up and look colorful!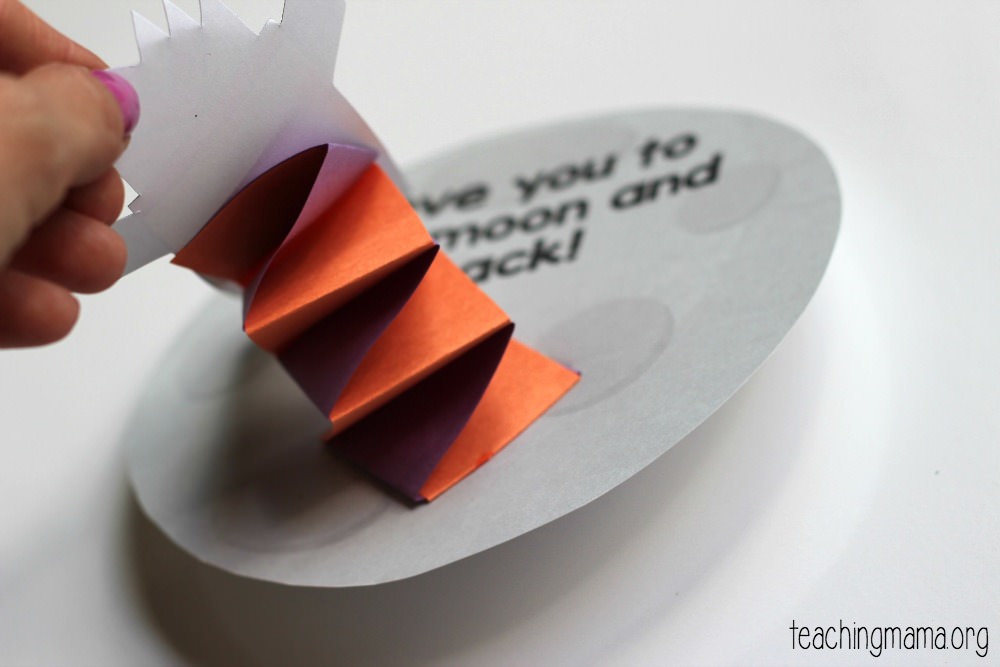 And that's all you do! You can decorate the moon, if you'd like. It's a simple, yet a sweet card to give to a special friend or loved one.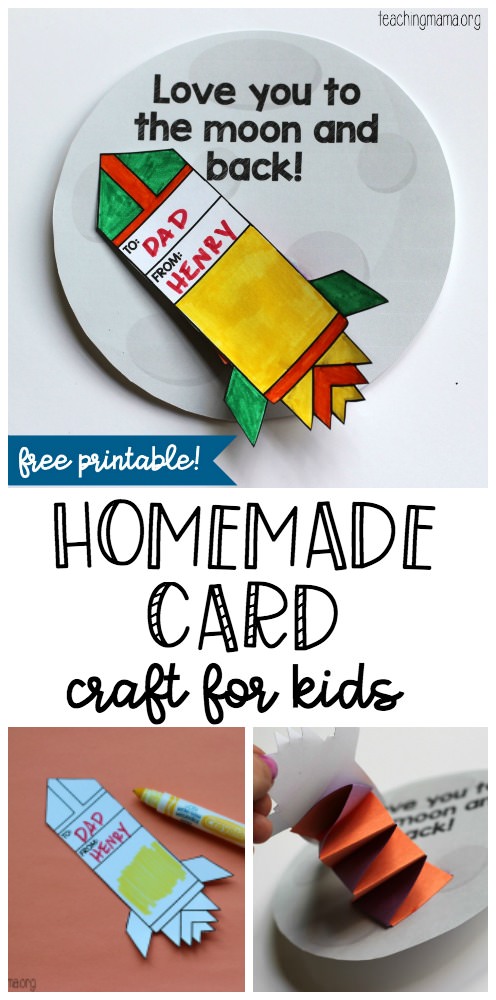 Let me know if you try this out!