New Year's Eve Noisemaker Craft
We are nearing the end of the year and so today, I thought I'd share a festive New Year's Eve craft. This one was SO much fun to create and my kids really enjoyed shaking and making lots of noise with them!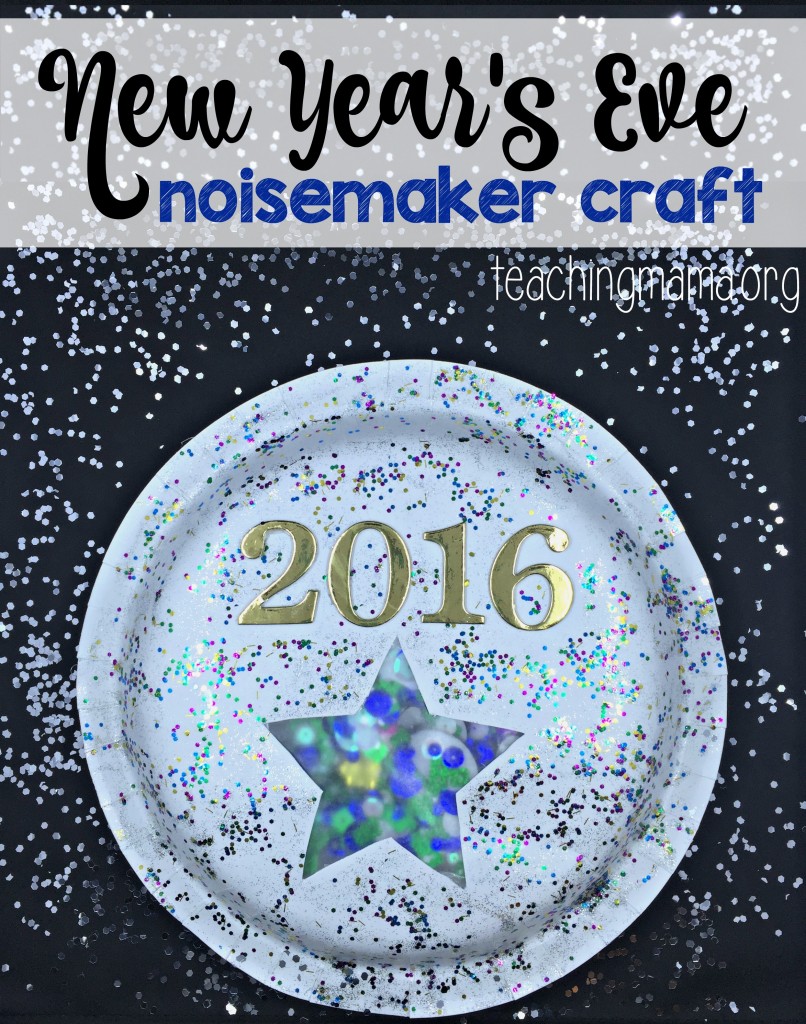 This post contains affiliate links to Amazon. 
Here's what we used for this craft:
2 sturdy paper plates
wax paper
confetti, glitter, small bells, or anything that is festive and/or makes noise
hot glue gun
x-acto knife
number stickers (mine a-re from Hobby Lobby)
Here's how to make the noisemaker:
Place the numbers 2016 (or whatever year) onto the backside of the paper plate. I used a hot glue gun to make sure they stayed on.
Cut out the Star Template (4 inch star) and place it onto the paper plate. I put one staple in it to hold it down.
Use an exacto knife to cut out the star.
Flip over the paper plate and hot glue a piece of wax paper covering the star hole.
Place the confetti and glitter in the space of the wax paper. Place another piece of wax paper over the confetti and glue it down. (If you don't do this step, it will still make noise, but you can't see the pretty confetti very well.)
Then add more confetti to the paper plate. We also put in 4 bells to make some noise.
Next, glue another paper plate on the backside (I don't have a picture of this step). Make sure there are NO cracks!
Lastly, if you want it to look super sparkly, paint it with glitter paint!
I LOVE how this turned out! It looks so pretty and it makes lots of noise! Perfect for a New Year's Eve party! My kids are BIG fans of this craft.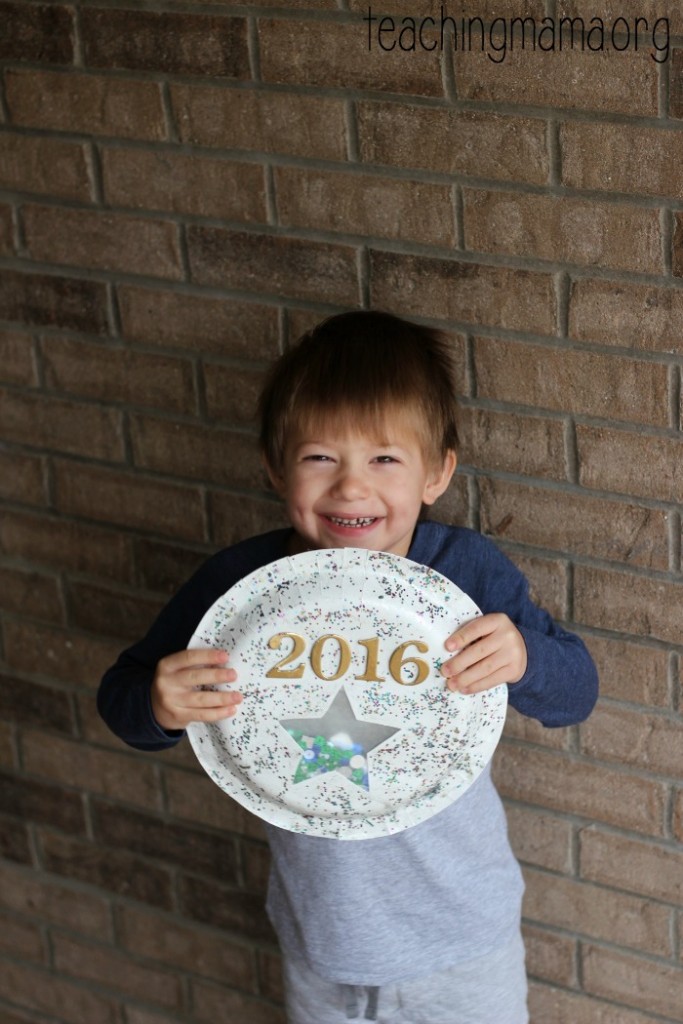 This picture is blurry, but it's because Wesley is shaking it so much! It's really fun to shake!
This next picture captures perfectly how I feel about the new year coming. How is it already almost 2016??! 2015 just flew by.
This is really not a difficult craft and anyone can do it! Just a few steps and you have a beautiful noisemaker for New Year's Eve!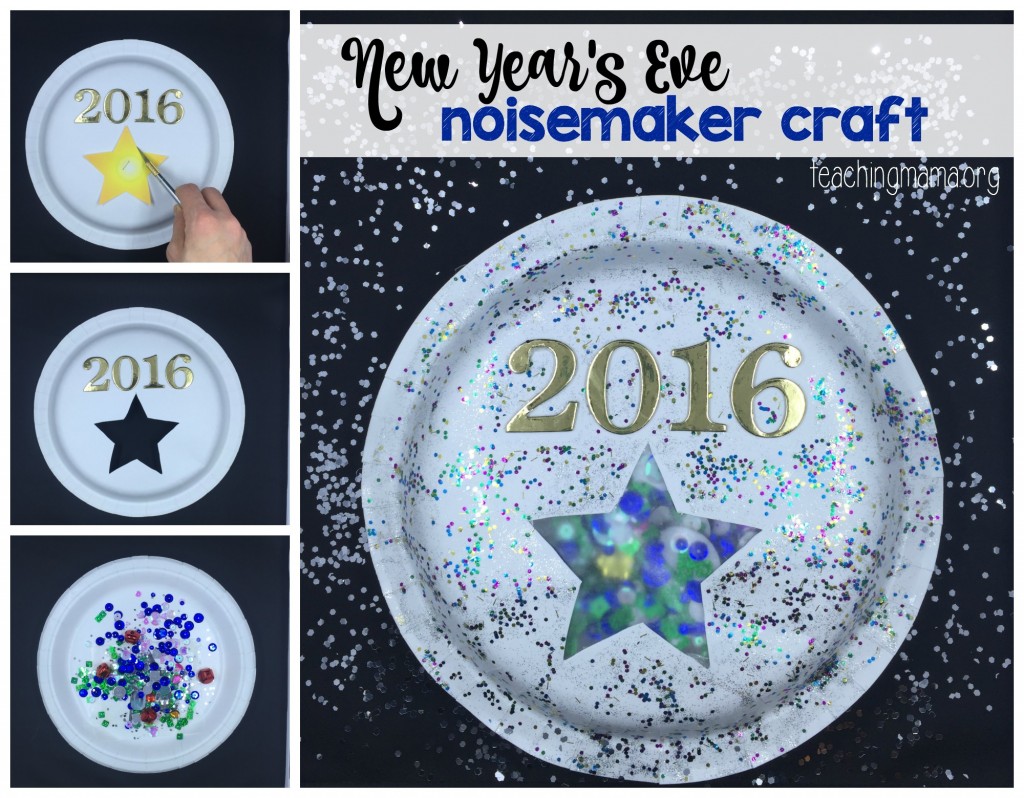 Hope you'll try this one out! Happy New Year and Cheers to 2016!!