Washi Tape Gold Star Ornament
Last week, I shared our twig star ornaments made by my kids. While we were crafting, I came up with another ornament idea. These washi tape gold star ornaments were created and I love them! They are easy to make and look so great on our Christmas tree!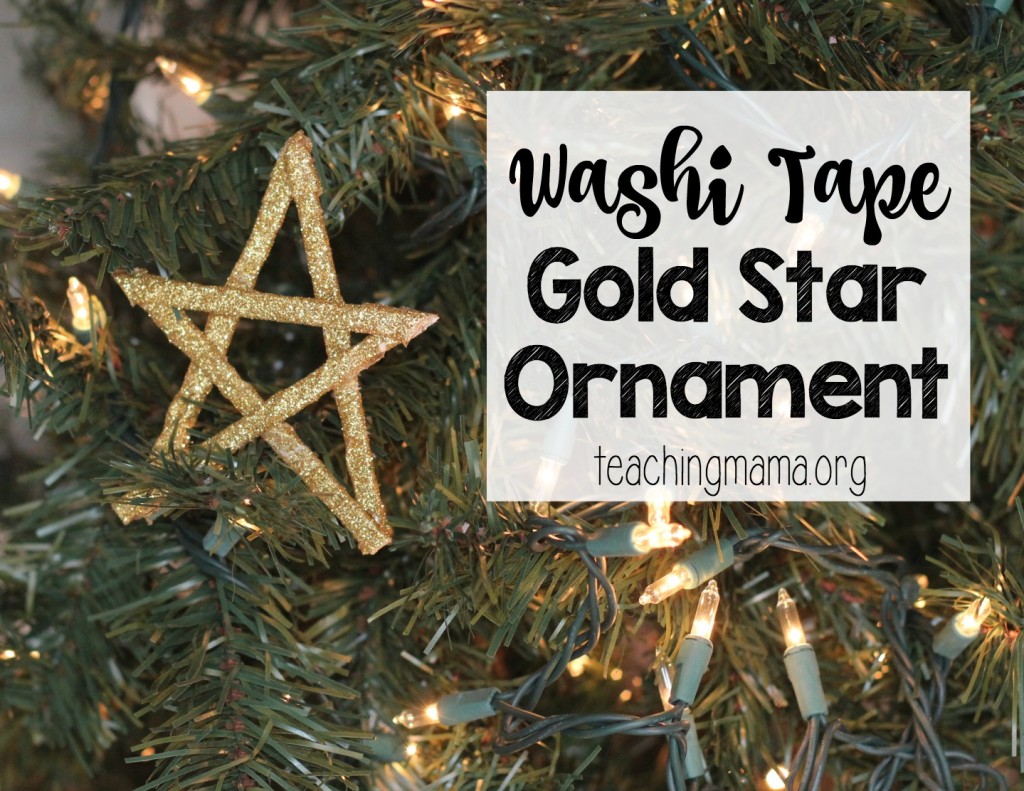 Here's what we used: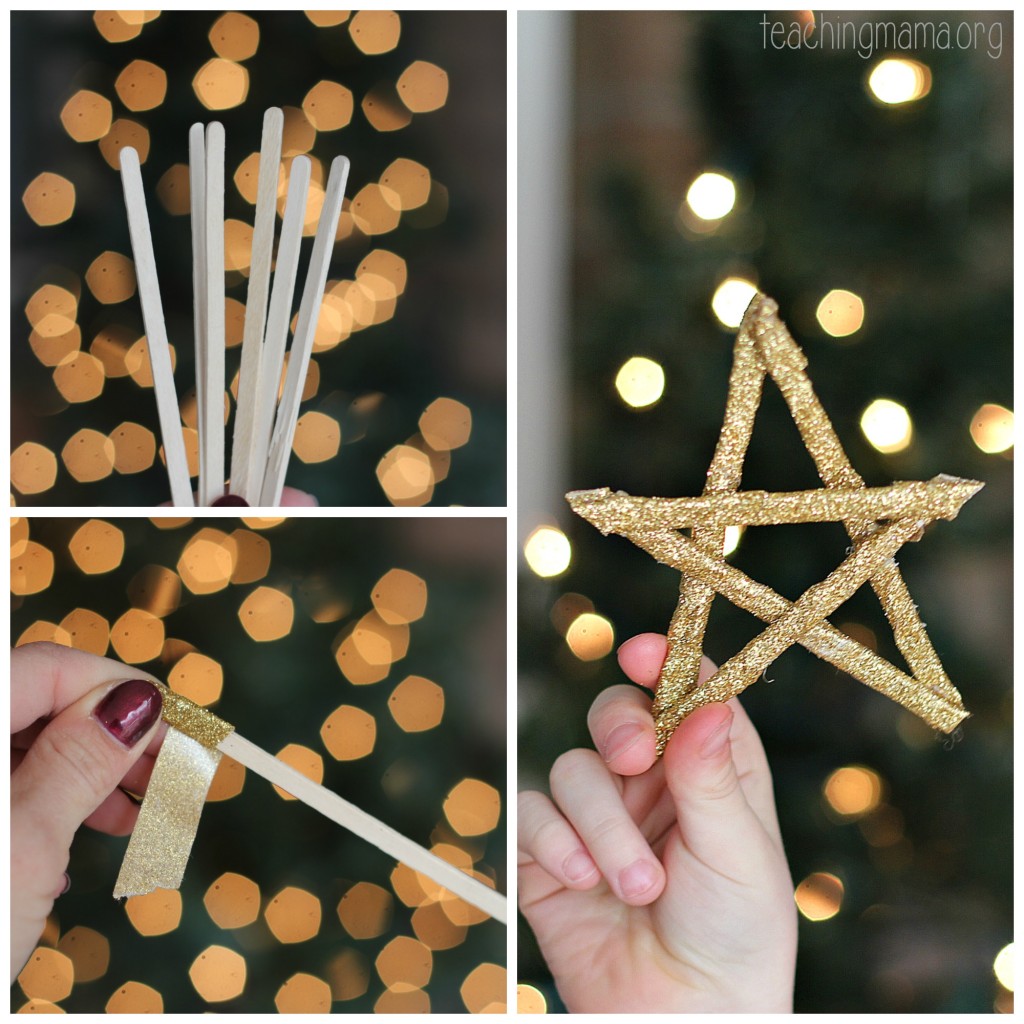 To make these, start by wrapping the gold washi tape around 5 wooden sticks.
Then lay them in the shape of the star. You may have to trim some of the sticks with scissors to make them look even. Once it looks good, glue the sticks together. I used a hot glue gun and it worked great. The arrows in the picture below show where to glue the sticks together.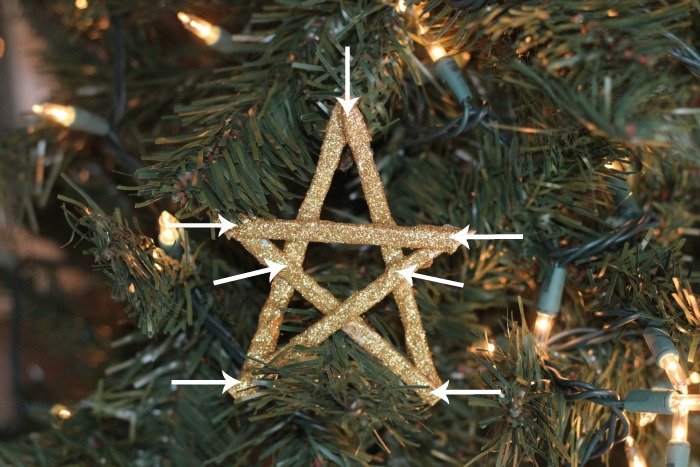 A bright and shiny star!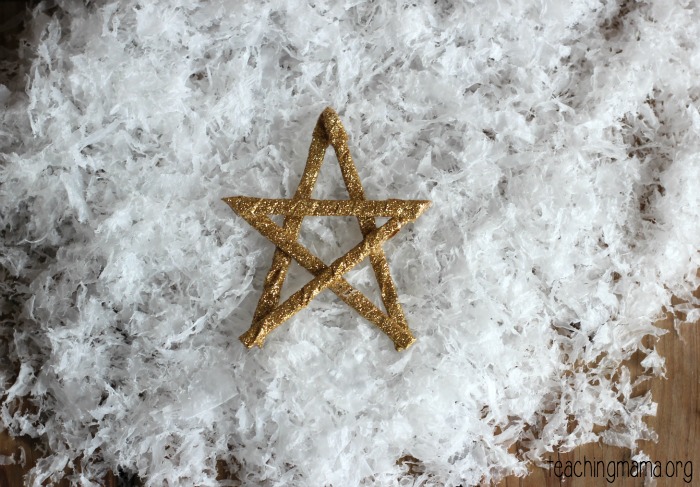 Let me know if you try this festive craft out!