Counting Turkey Activity for Preschoolers
Thanksgiving is around the corner and I've got a fun counting turkey activity for your preschoolers! It's easy to set up and a great way to practice number sense and counting.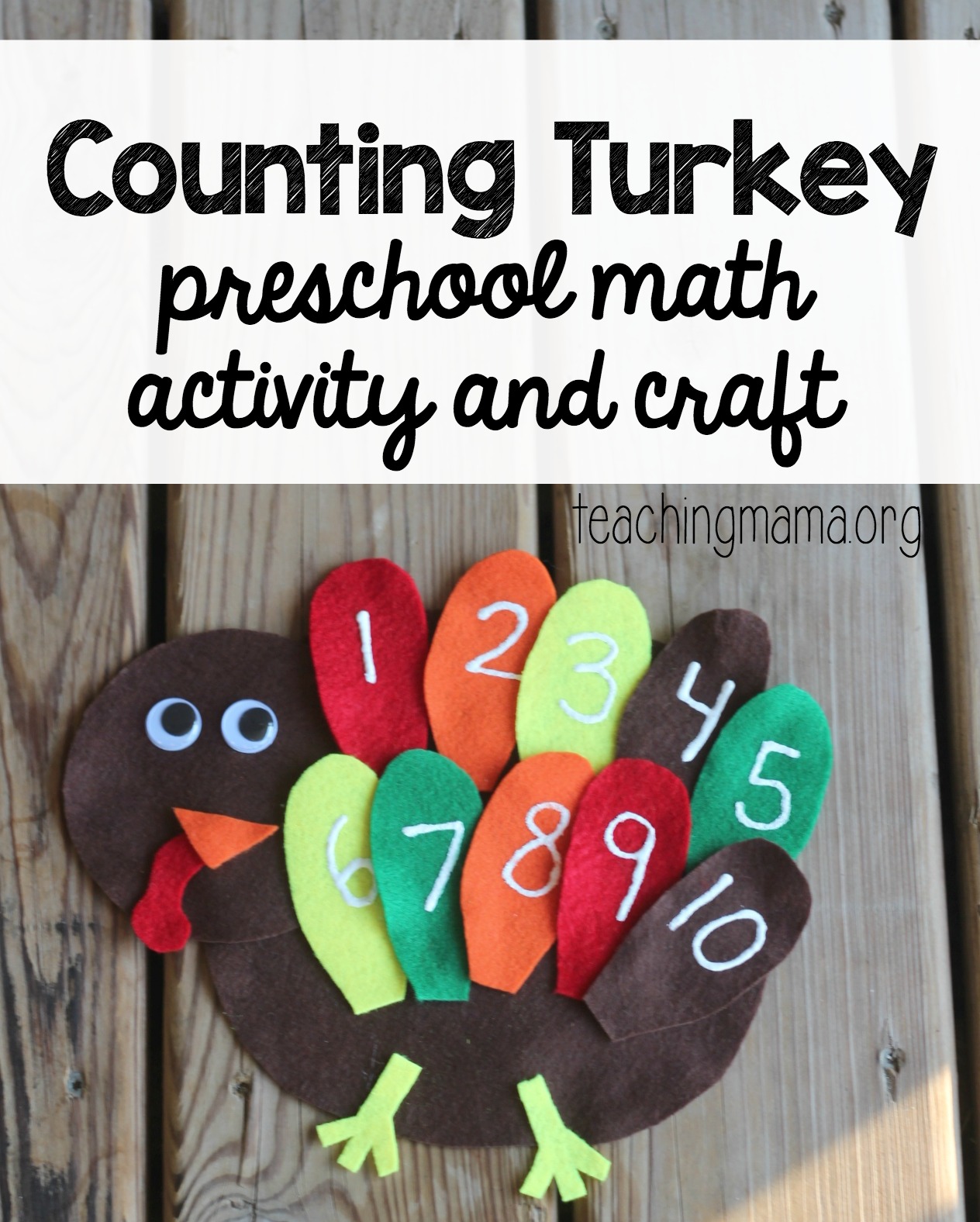 Here's what you need for the activity:
brown, yellow, red, green, and orange felt
2 googly eyes
white puffy paint (affiliate link)
glue
To set up the activity, you'll need to cut out some pieces from the felt:
1 round circle with the brown felt. (I used the shape of a cd to cut my circle out.)
1 bigger round piece from the brown felt for the turkey's body.
2 turkey feet with yellow felt
1 orange beak
1 red turkey gobbler
10 colorful feathers (I did 2 for each color to make 10 feathers)
Glue on the eyes, beak, gobbler, and feet to the turkey.
Next, write the numbers 1-10 using a paint pen onto the feathers. Allow time for them to dry before doing the activity.
For the activity, have the preschooler decorate the turkey by putting the numbers in order from 1-10. You can mix up the numbers to make it harder for the child.
Since felt sticks to each other, the feathers will just stay in place once it's on the turkey's body.
I just think this turkey looks adorable and it's also a great way for preschoolers to practice their number sense!
Here are some extensions for the activity:
have the child put only even numbers onto the turkey
have the child put only odd numbers onto the turkey
turn the feathers over (so no numbers show) and make patterns with the colors
Happy Thanksgiving!