Numbered Pumpkins – Number Sequence Activity
Here's a really quick and easy way to practice number sequence with young children. This printable is pumpkin-themed and great to use during fall. I used white pumpkins in this printable because it is easier for children to write on and the orange ones were too dark. I love the look of white pumpkins!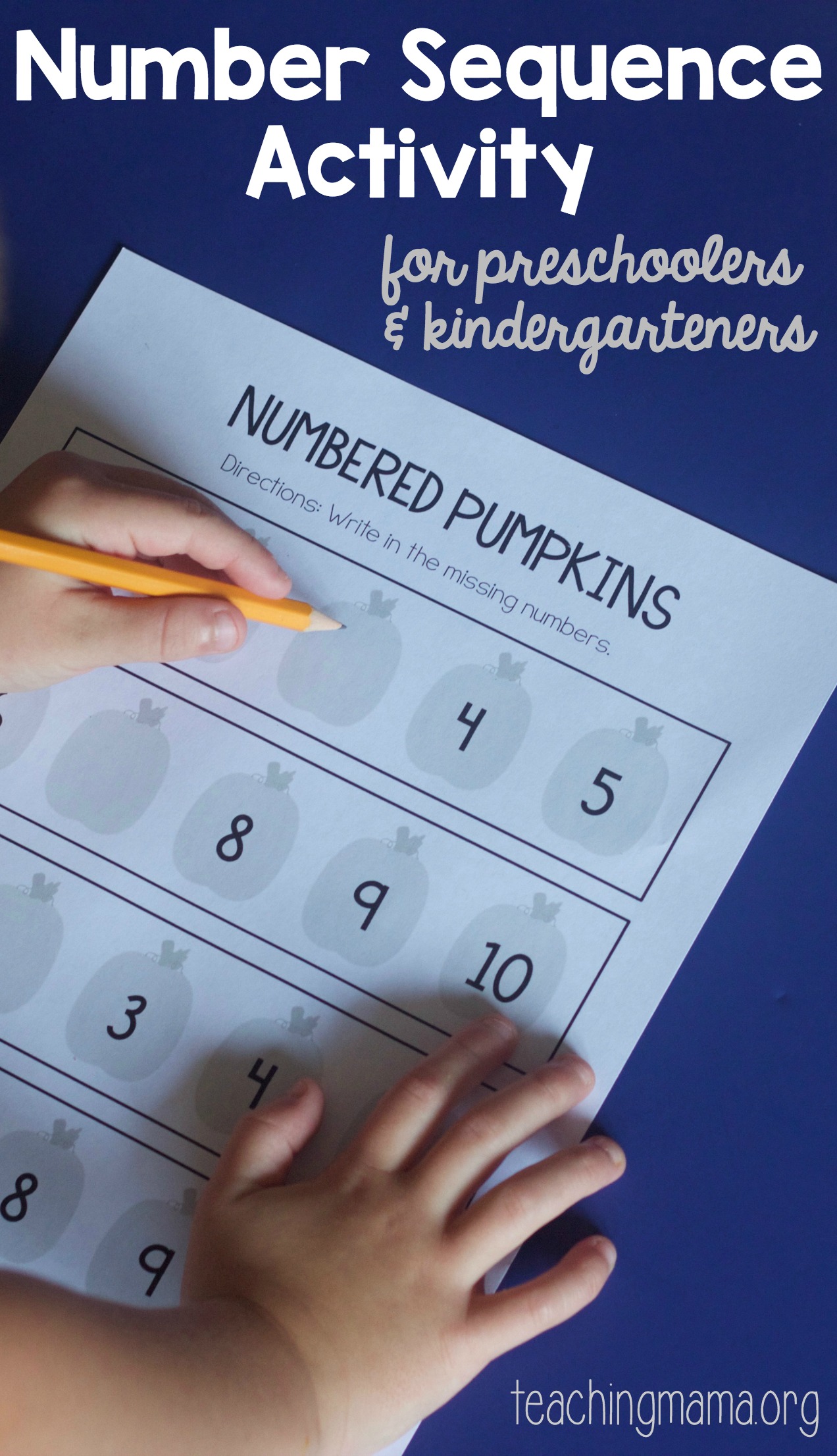 This printable focuses on the skill of finding missing numbers in a number sequence. It's simply finding the missing number and writing it in the pumpkins. I've included numbers 1-10 and 11-20. I also made numbers going in sequential order and backwards.
I am not a big fan of worksheets for preschoolers and kindergarteners, but when you need materials for children to practice writing, using a pencil, and practice with a skill, then I think using a worksheet or two is appropriate.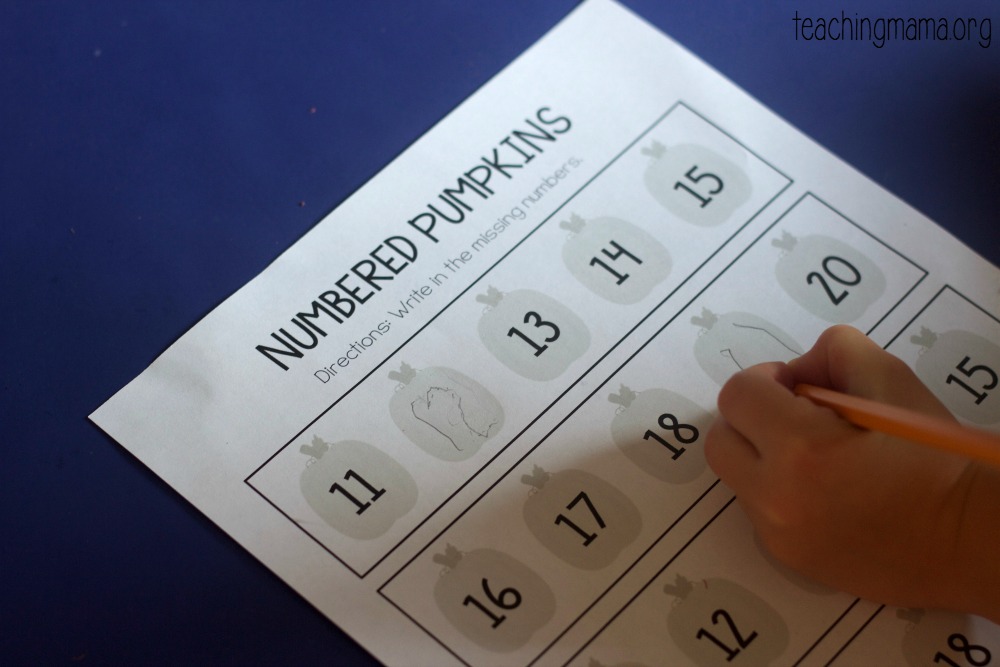 I'm still working on writing numbers with my 5-year-old. And as you can see, he's a left-hander!
I love to use my number formation rhymes to teach my children how to write numbers.
You can download this printable here —> Numbered Pumpkins Printable
Happy Fall!