I am a King – Dramatic Play Activity
Today, I am sharing with you our dramatic play activity all about Kings. We had a BLAST with this. My kids have been playing with the costumes ever since we made them! They love it!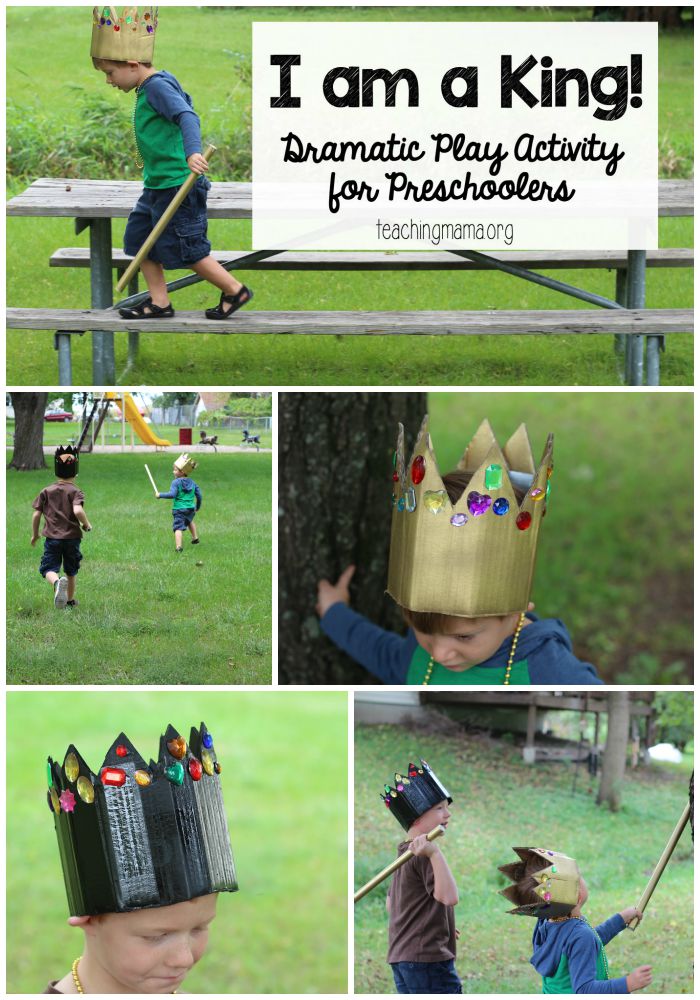 To start, I'll share with you how we made the crowns. Here's what you need:
strip of cardboard
hot glue
duct tape
I started out by spray painting the strip of cardboard. I colored one gold and one black (because we were playing good vs. evil kings and I wanted 2 colors).
After it was dry, I measured it around my child's head. I cut off the excess cardboard. Then, cut a design for the top of the crown. We decided to do a pointed crown, so it was very easy. After it was cut out, I wrapped together and secured it with a stapler and duct tape. Then used a hot glue gun to put the jewels on. After everything was dry, we tried them on. The boys LOVED them!
I also spray painted a PVC pipe gold to look like scepters. (I should also note that I cute the PVC pipe in half before spray painting.) We added a gold necklace and we were set! You could also add a cape or more royal looking clothes for the dramatic play activity, but we chose to just wear their regular clothes.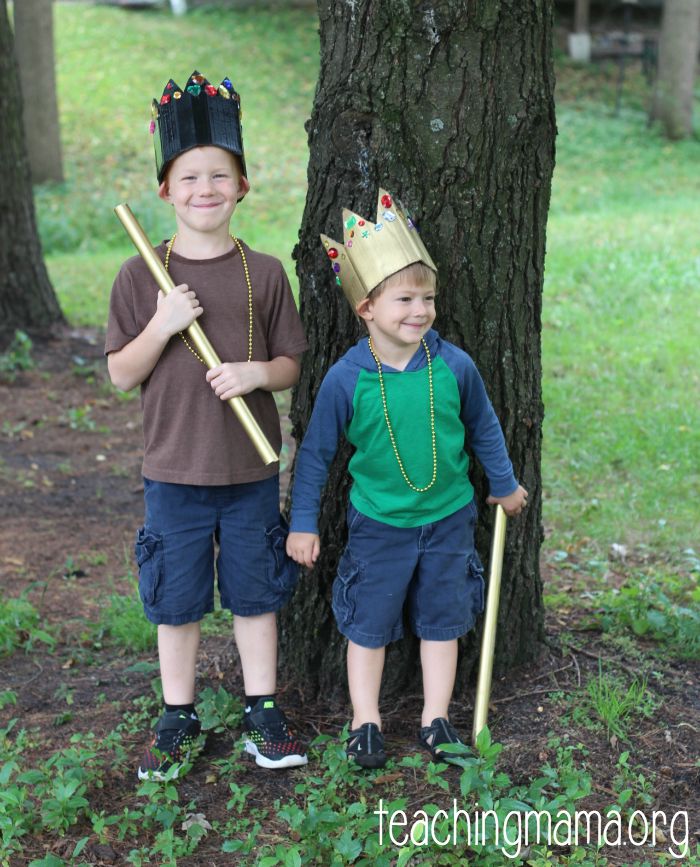 The great part about dramatic play is that there are no specific directions for the activity. Just invite them to play with costumes or props and let them use their imagination to play! I gave my kiddos no directions and they immediately came up with a plan to do a good king vs. bad king scenario. We went to the park, where there's a little creek. One side was for the good king (gold crown) and the other side was the bad king (black crown). They had to defend their territory.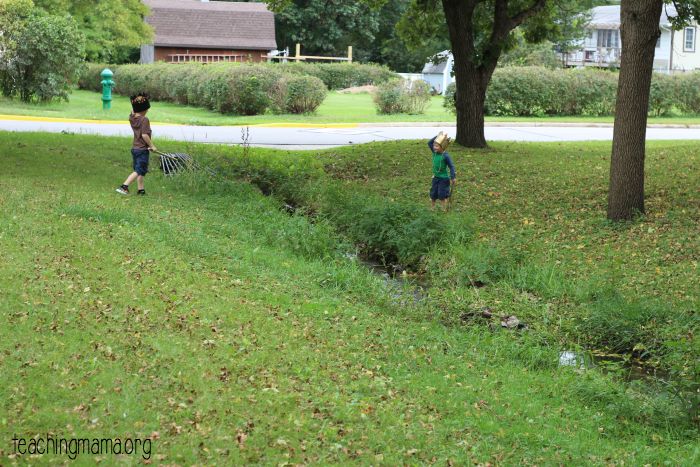 They didn't hit each other with their scepters, but they did pretend to fight. 🙂
They even practiced anointing each other as kings.
I just love watching them imagine and play! Overall this was a fun activity and they loved pretending to be kings. They especially loved the crowns and scepters!
This post is part of the Dramatic Play A-Z Series. Make sure to check out all the amazing Dramatic Play Ideas here!