Friday Favorites – Our Labor Day Weekend
I can't believe it's already Friday! With the holiday weekend, this week flew by! 🙂
We had the best Labor Day weekend with our friends in Minnesota. I have 2 best friends from high school that live in MN and I try to visit them at least once a year. We now have a combined total of 8 kids, which is crazy!
I started our 4 hour drive with the best way possible…drinking a Pumpkin Spice Latte from our local coffee shop. It is the BEST and totally beats Starbuck's version.
The trip went well. Lincoln only slept for about 30 minutes each way, so either my husband or myself kept him entertained in the van! We didn't have any big plans there, but we had a lot of fun just hanging out together and letting the kids run around!
We walked to this super cute ice cream shop and everyone loved it.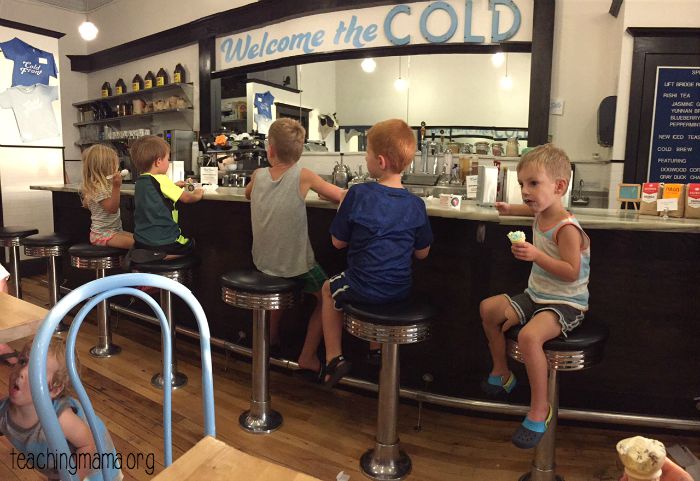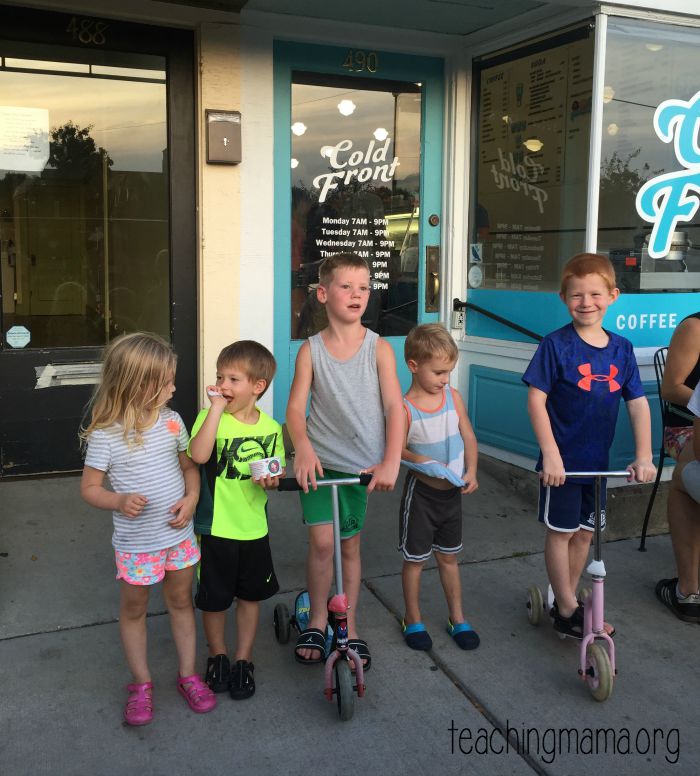 Afterwards, we stopped by this high school football field to let the kids run around and get some energy out. It was the perfect summer night. And I just spent time chatting with my friends reminiscing about being football cheerleaders in high school. Ha! Friends like these are a beautiful thing.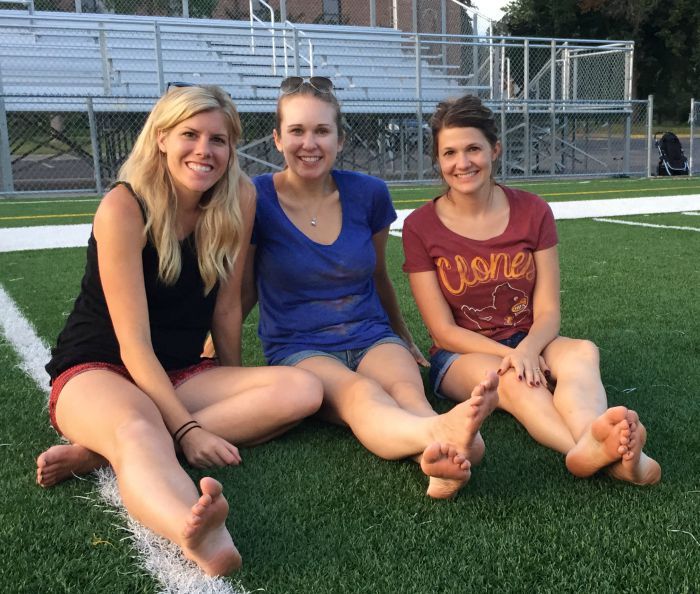 Our youngest boys are just a few months apart in age! So fun! Crosby and Everett and pros and walking, but Lincoln is just taking 1-2 steps at a time. He got some good tips from them last weekend 😉
The rest of our week went really well! Wesley started going to a church preschool two mornings a week. He was thrilled that it was his time to go to school! We are still doing home preschool on the other 3 days and it's going really well. I love this age!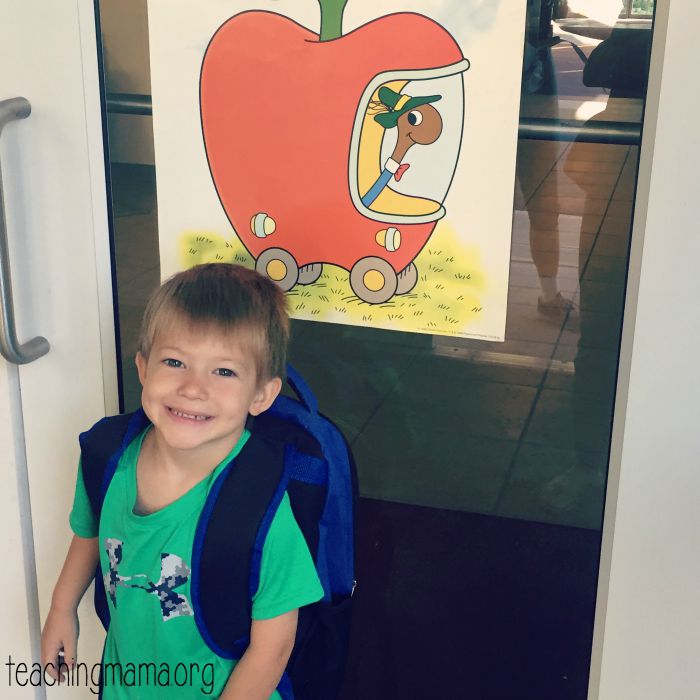 Lastly, I wanted to share that I'm working on putting the final touches on my Leaves Science Packet. It should be done by Monday! I'll keep you all posted.
Well, I better go tackle the mountain of laundry to fold in my room! Yikes! Have a great weekend!