It's been a while since I've done a Friday Favorites post! I love recapping what we've been up to and I hope you like reading about it! 🙂
Lincoln turned 1 last week. That was the fastest year ever! I love being Lincoln's mom. He brings us so much joy!
Here's my favorite little 1 year old "eating" a birthday cupcake! Well, he really enjoyed playing with it.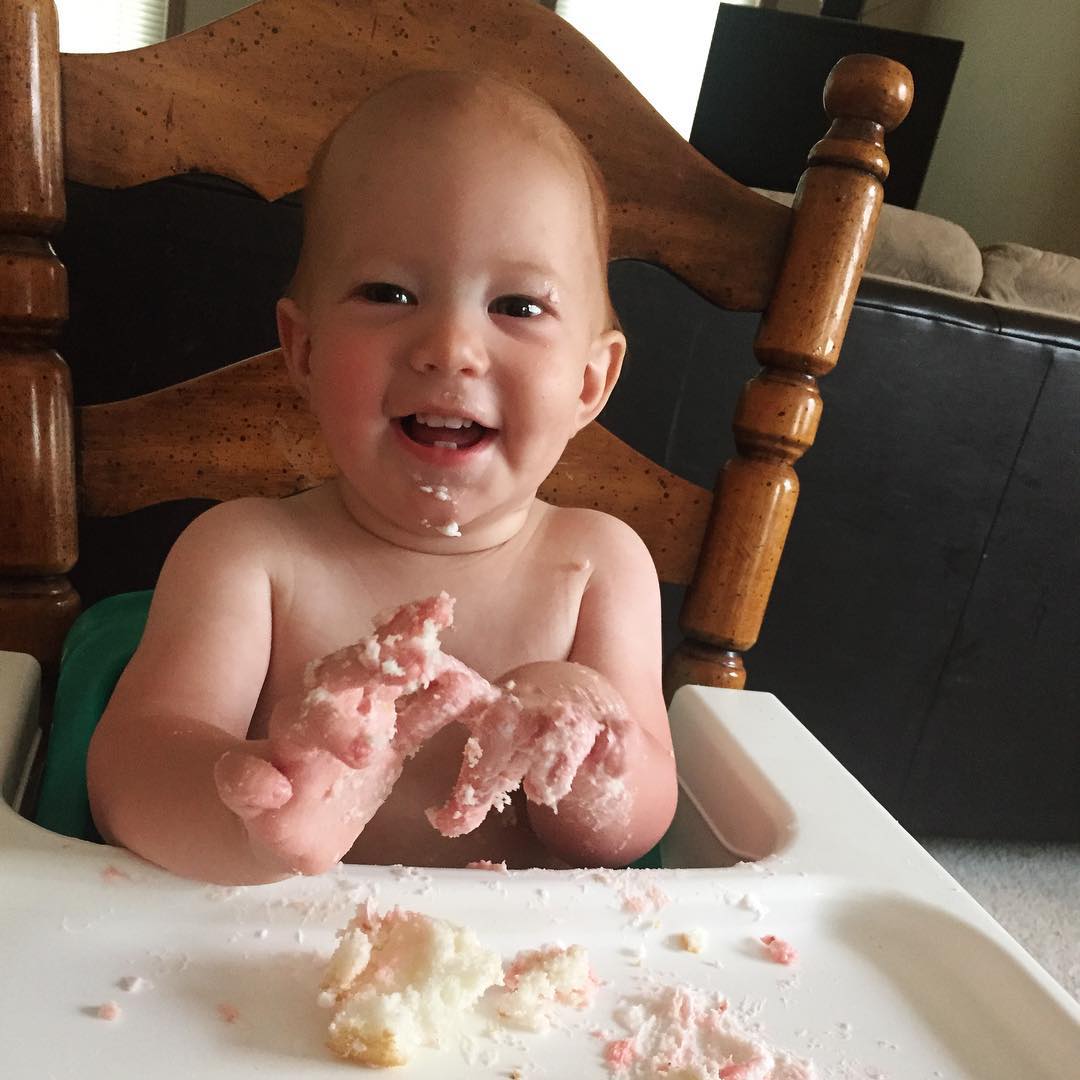 Wesley turns 4 on Tuesday! He has been counting down the days for many, many weeks. Birthdays are a big deal when you turn 4! He is so sweet. He wants to have a birthday party with the theme of The Very Hungry Caterpillar. So we are going to combine birthday parties and have a joint birthday party with the two boys. This weekend I'll be prepping for the fun party!
We've been outside playing a lot lately. We love being at the pool!
These two older boys are always up for adventure. They were playing in this stream the other day. I loved hearing this conversation between them. I overheard them talking about school this year and they made a promise to tell each other everything that they learn this year. These sweet conversations between the boys are my favorite. 🙂
They've been wearing their backpacks a lot lately. They can't wait for school to start! Troy will be going to Kindergarten in the morning and I'll homeschool him for math and science in the afternoon. Wesley will go to preschool 2 days a week and I'll homeschool him the other 3 days.
One of my favorite new things for our school room is this awesome sensory bin! My hubby helped me make it last weekend and we love it!! I used this DIY sensory table tutorial.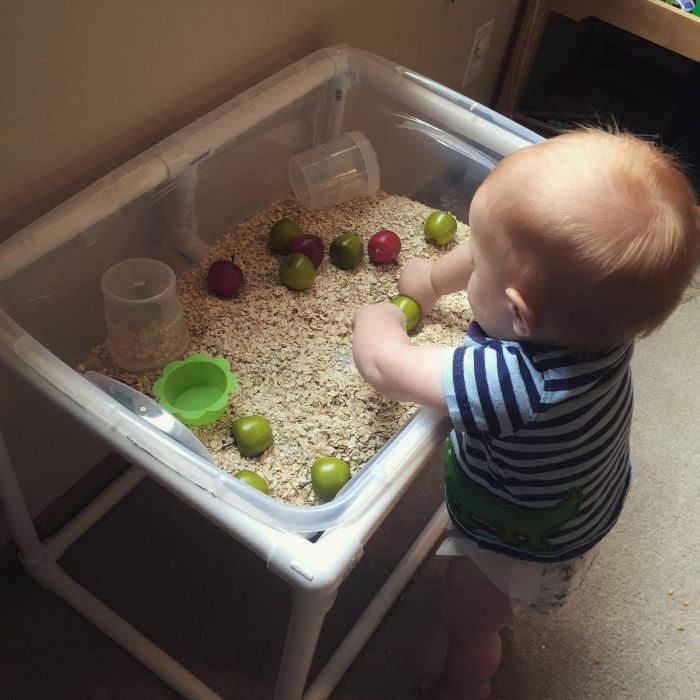 Lastly, my favorite thing from the week was spending them with some college friends! We got together for a child's birthday party and there were SO many kids there. Kind of crazy, but I loved it.
Have a great weekend and I'll see you back here on Monday!