A few weeks ago, I returned from a life-changing trip to the Dominican Republic. I went with an organization called One Child Matters and had the opportunity to see firsthand the work this amazing organization does on a daily basis.
My eyes were open to extreme poverty, social injustice, human trafficking, and so much more. I've been on trips around the world and have witnessed extreme poverty before, but this trip just broke my heart. Seeing these sweet kids and loving on them for a short time left lasting imprints on my heart. I will never forget this trip.
This trip was comprised of bloggers and photographers. We had the opportunity to visit some of the Hope Centers in the Dominican Republic. A Hope Center is a place where children go to receive education, nutritious food, medical needs, a loving community, and hear about the love of Jesus.
I had the wonderful chance to teach and work with children in the centers. We read them stories in Spanish (which wasn't easy for me!), did sensory play with water beads and play dough, did some simple crafts and songs, and just played with the children.
Photo credit – Jo Lord
This time with the children gave me so much love for them but also broke my heart. Their conditions for school and living are less than ideal. In one village, many of the kids have to cross this river just to get to the Hope Center.
The adults that run the Hope Centers (called child champions) are from the community and have been loving on their communities for years. More than a third of this country lives on less than a few dollars a day. Some families living in severe poverty can't send their child to school and they begin working at a young age.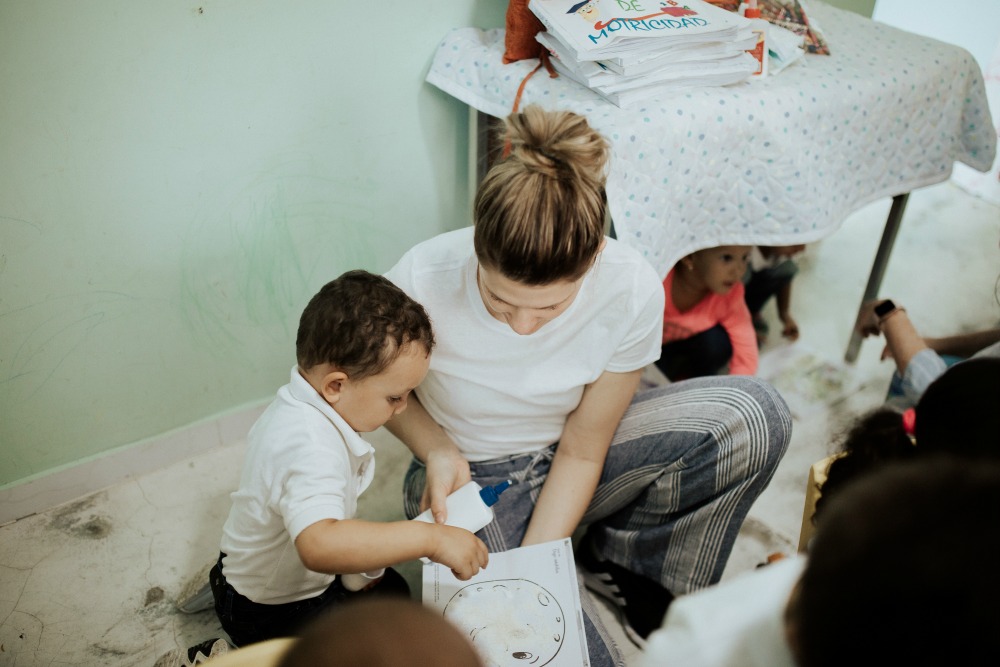 Photo credit – Ashlee Kay Photography
One Child Matters helps children all over the world. In fact, they serve almost 40,000 children in 14 of the most poverty-stricken countries throughout the world.
Photo credit – Jo Lord
Children feel safe and loved in the Hope Centers.
Photo credit – David Alink
This organization is called One Child Matters and now I understand its meaning. There is so much power in one. One person. Just one person is what it takes to start changing the world. If one person decides to sponsor a child for a small amount of money per month, it will provide for their needs and change a child's life.
In the coming weeks, I will be sharing more about One Child Matters. My heart was just bursting to tell you now, which is why I wrote this blog post.
Photo credit- Ashlee Kay Photography
There are over 1,000 kids in Central America waiting for sponsors. It is $39/month and this gift will forever change a child. Please don't skip past this. If you are able to, please consider sponsoring a child. We can't just stand by and watch when we have the opportunity to help.
YOU can make a difference in the life of a child that will impact them for the rest of their lives.