Winter Science Activities Packet for Little Learners
Winter is here and I'm excited to share that my newest science packet is done and ready to share with you!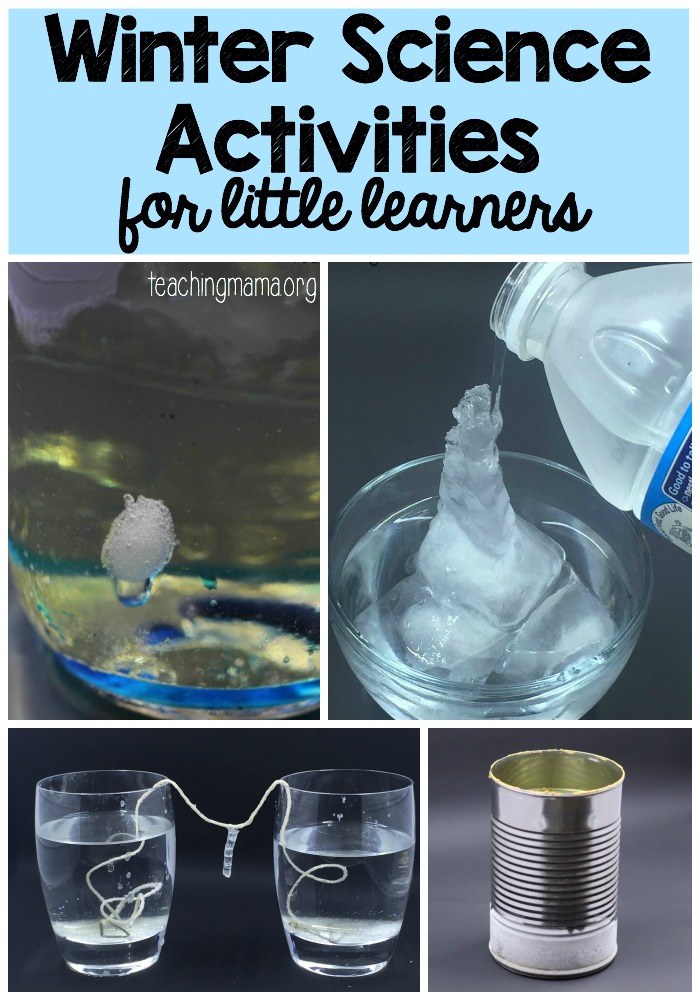 This packet has 10 really neat science activities for little learners. These activities would be best for ages 4 – 8.
The science concepts covered in this packet are the following:
states of matter (liquid, solid, gas)
density
temperature
chemistry – acid & base reaction
investigating living things
insulation
Here are the 10 winter science activities included in this packet:
Snowstorm in a Jar
Making Ice Grow
Homemade Frost (printable)
Floating Ice Cube
Making Icicles (printable)
Melting Snow
Building with Ice Cubes
Melting Ice (printable)
Pinecone Water Experiment (printable)
Blubber & Ice Experiment (printable)
My favorite experiment in this packet is making icicles!! It is SO cool to watch them form.
Each experiment has a detailed explanation with a list of materials and science concept covered.  6 of the experiments come with printables. I also explain the science behind each experiment.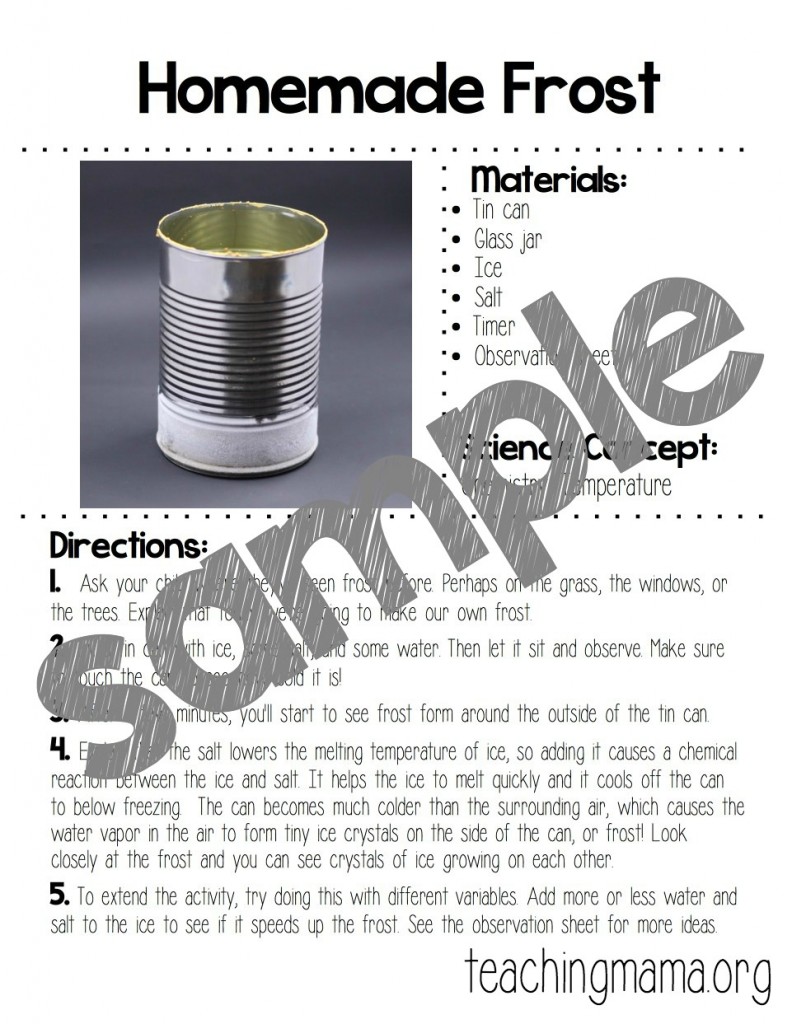 This printable packet is wonderful for homeschool families or preschool & kindergarten classrooms. I'm sure your kiddos will LOVE it!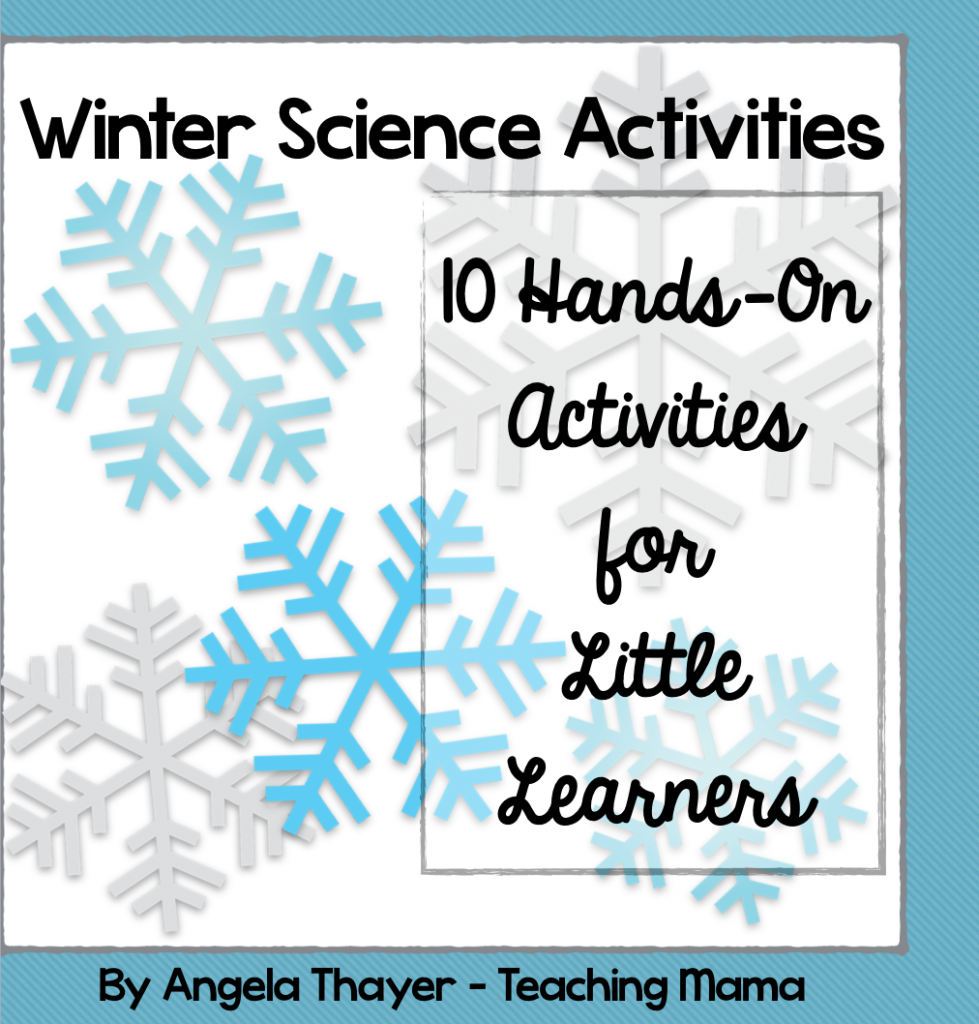 The packet is for sale at $3 and you can purchase it here.