Spooky Noodles Sensory Activity
Here's a super fun sensory activity that's great to do for Halloween or any time of the year!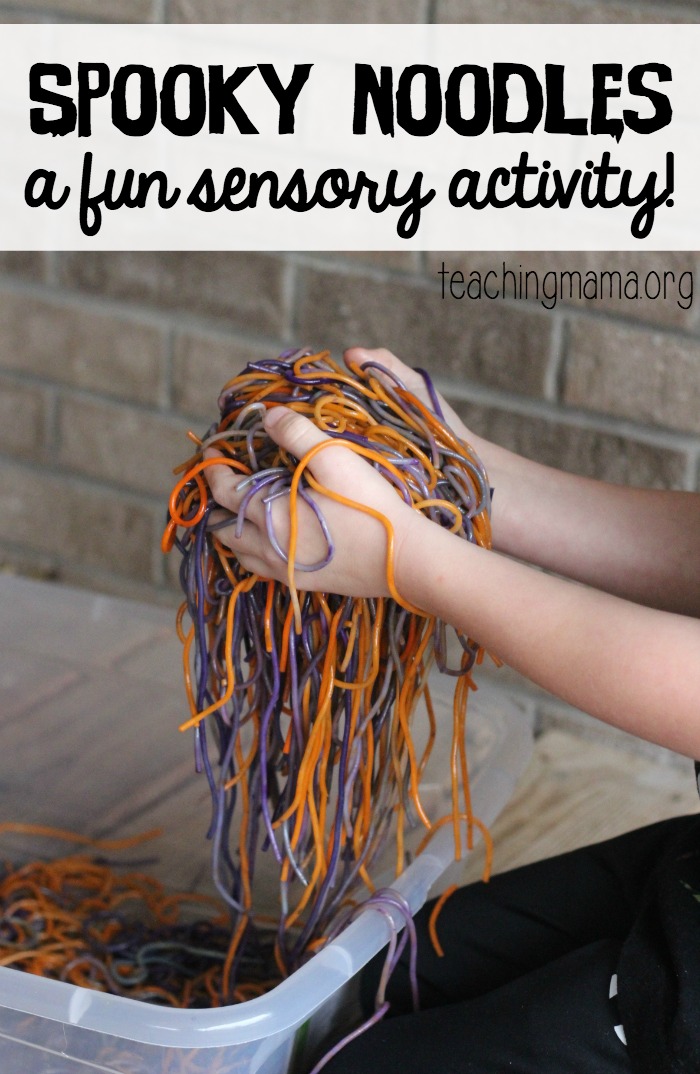 We LOVED playing with these soft, squishy noodles. All 3 of my boys enjoyed getting their hands in the noodles. And a few were eaten, too!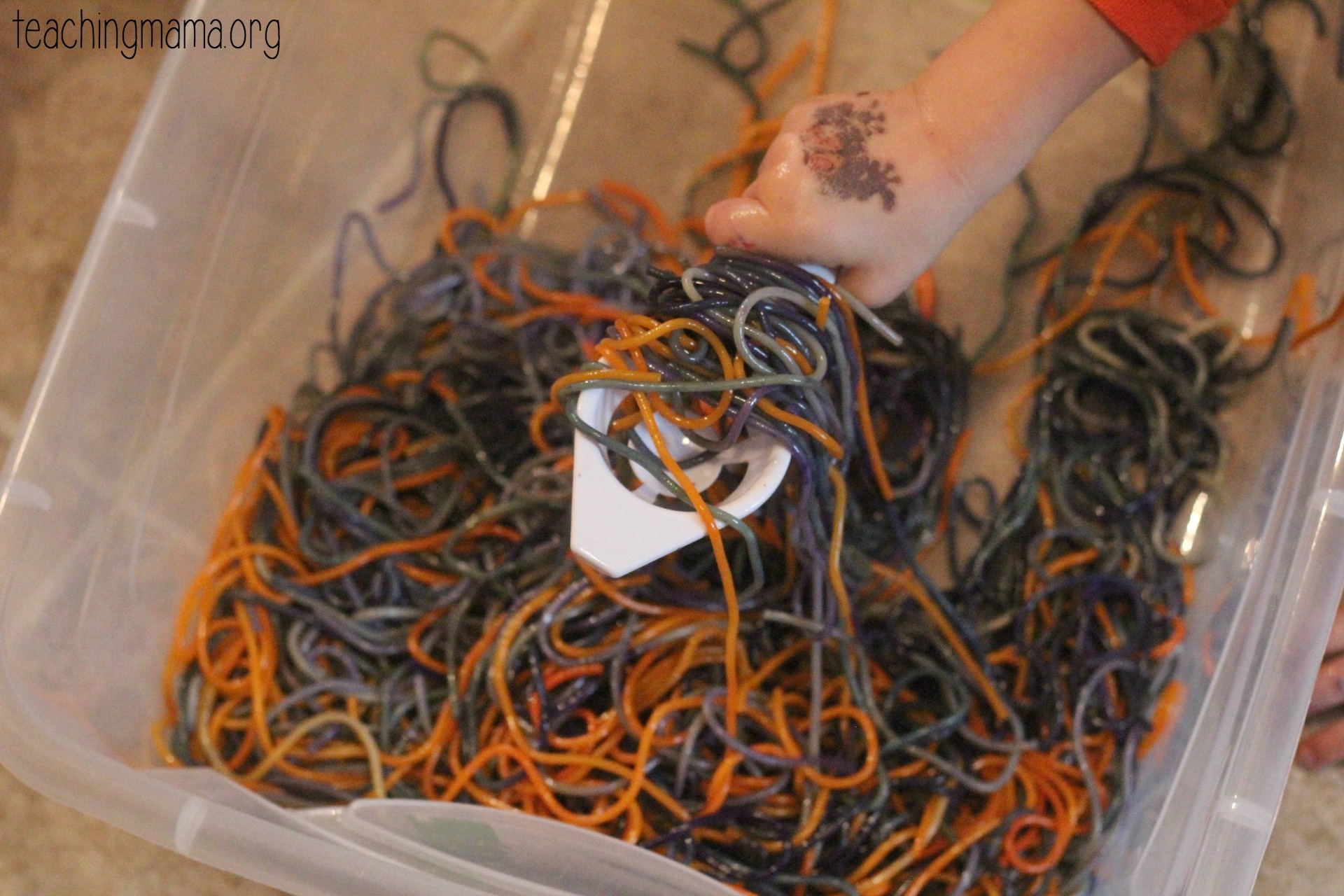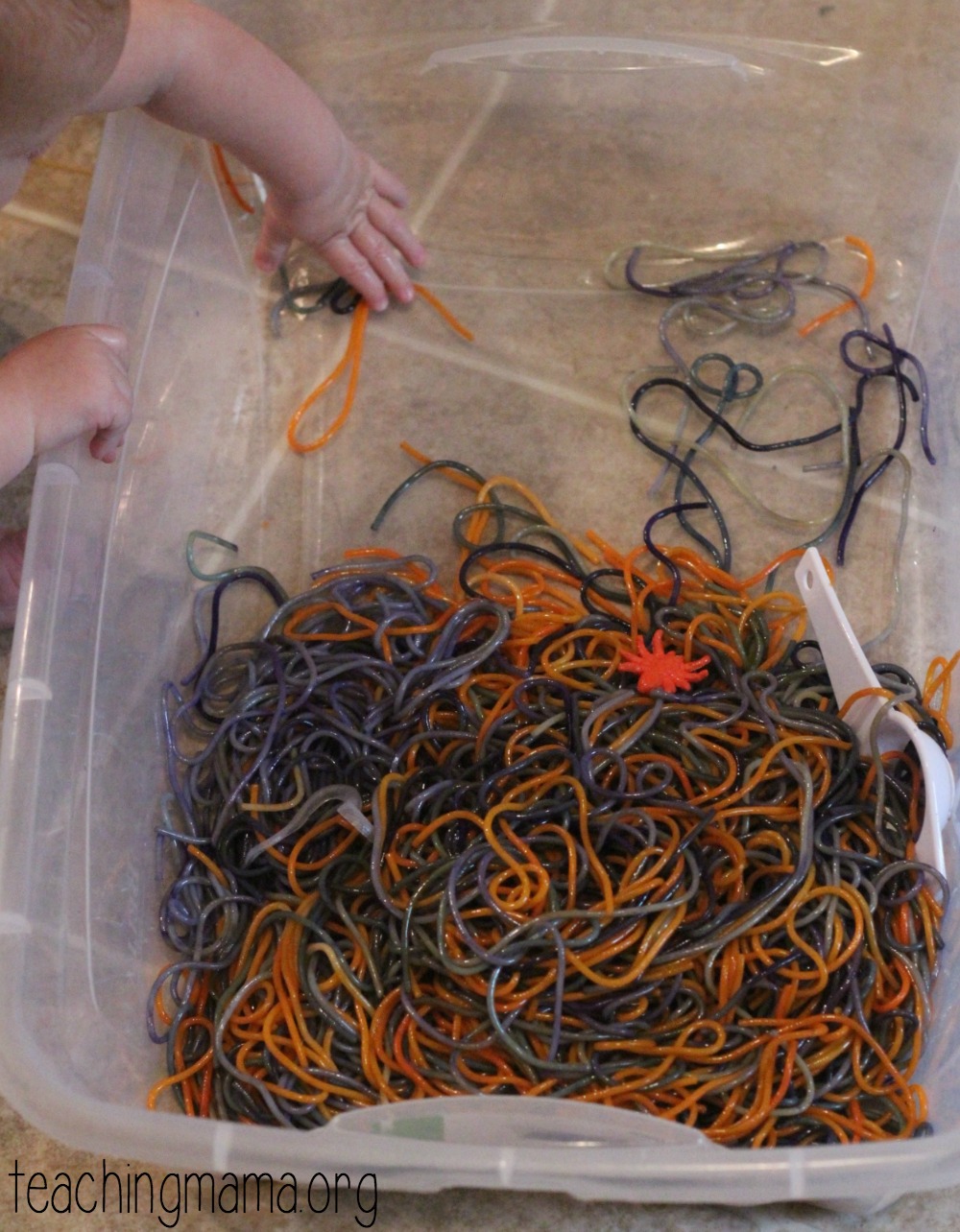 These noodles are so much fun to hold and slip through your fingers!
And tongs are super fun to use with them!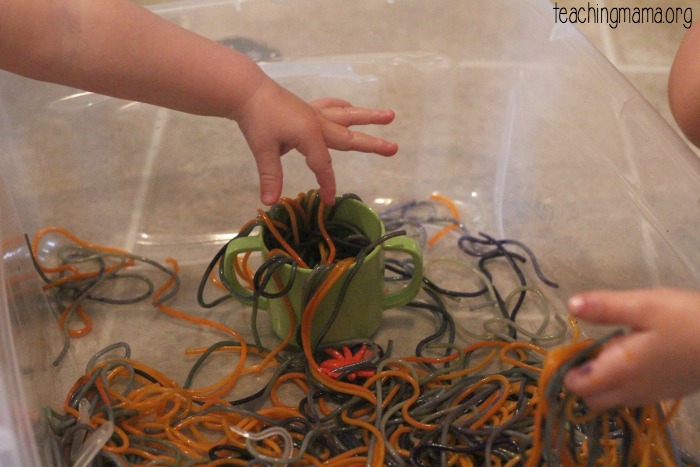 Materials Needed:
spaghetti noodles
food coloring
olive oil
Ziploc bag
Here's how you make them:
Cook the spaghetti noodles according to the directions on the box.
After they are cooked, drain the water and rinse with cool water.
Coat the noodles with olive oil (but you don't need a lot!).
Divide the noodles into Ziploc bags for different colors.
Drop food coloring into the bag of noodles and mix around.
Let it sit in for a few minutes.
Pour them into a bin and let the kids play with them!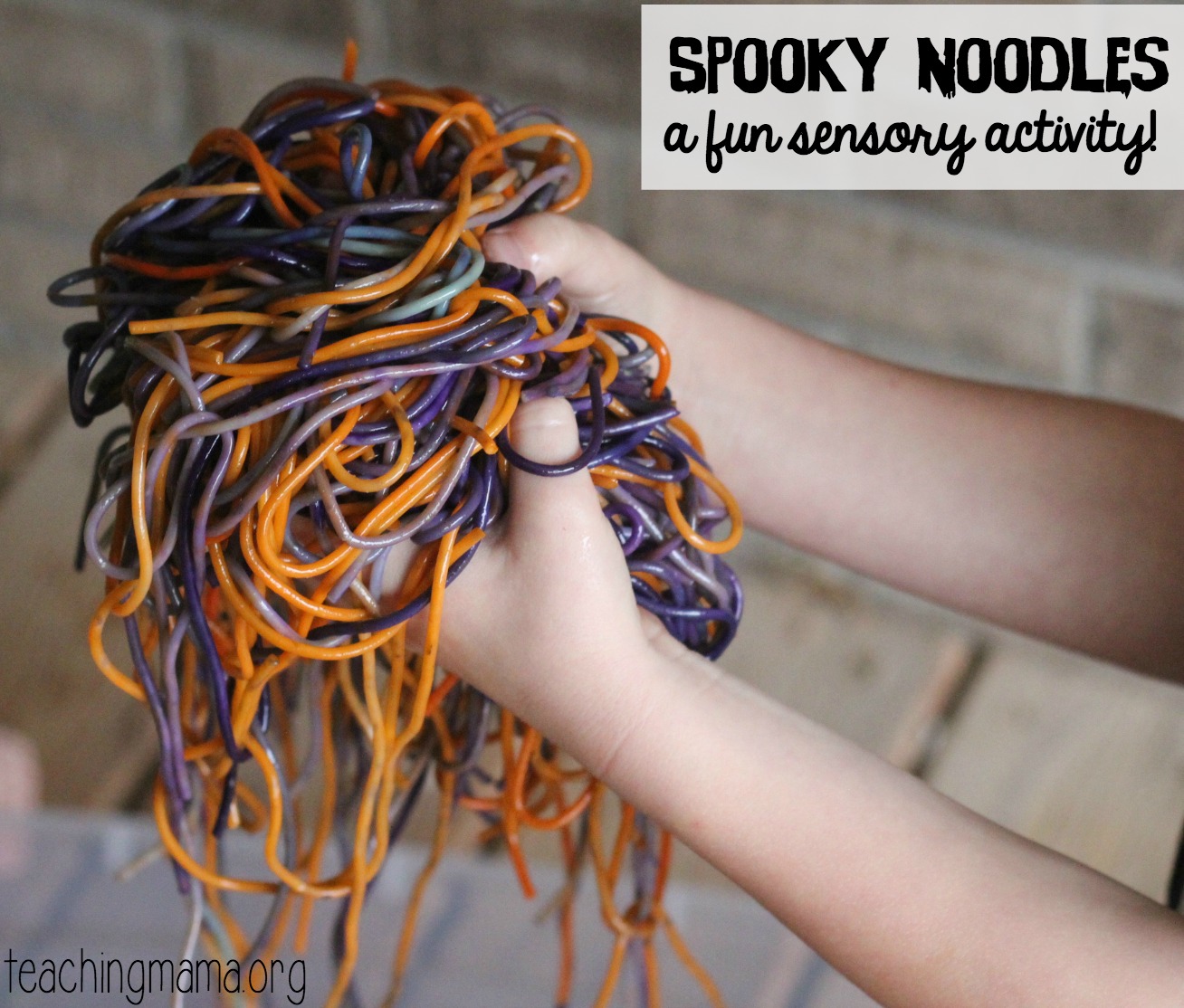 You can also add some fake eyeballs to the noodles!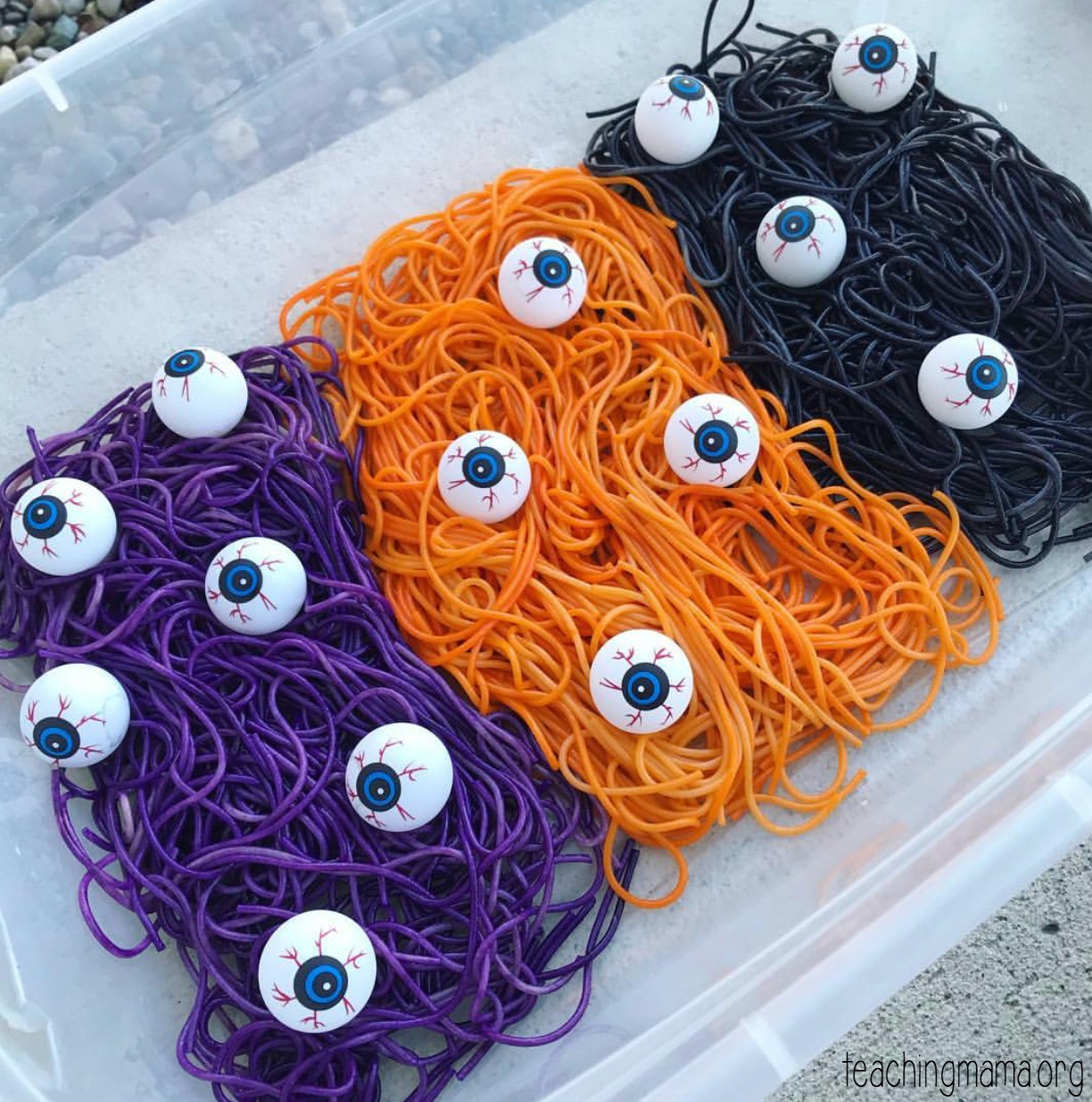 After you play with them, you can keep them in the refrigerator for about a week to play with them later. Hope you'll enjoy this activity as much as we did!
If you like this activity, you'll want to check out my rainbow noodles with printable shape cards!