Cloud Dough: Simple Sensory Fun!
If you want a quick and easy sensory activity, you've got to try Cloud Dough! It's simple and so much fun! We've played with this many times throughout the year and I'm sure some of you are familiar with this. You only need 2 ingredients: flour and baby oil (or any oil…I prefer baby oil because it smells nice!).
To make a batch, combine 8 cups of flour with 1 cup of oil. Then mix with your hands for 3-5 minutes. When dough starts to sticks better, you'll know it's ready.
The best part about Cloud Dough is that it's easy to play with, it's soft and moldable. The only bad part is that it can be messy!!
We like to use tractors to scoop up the cloud dough.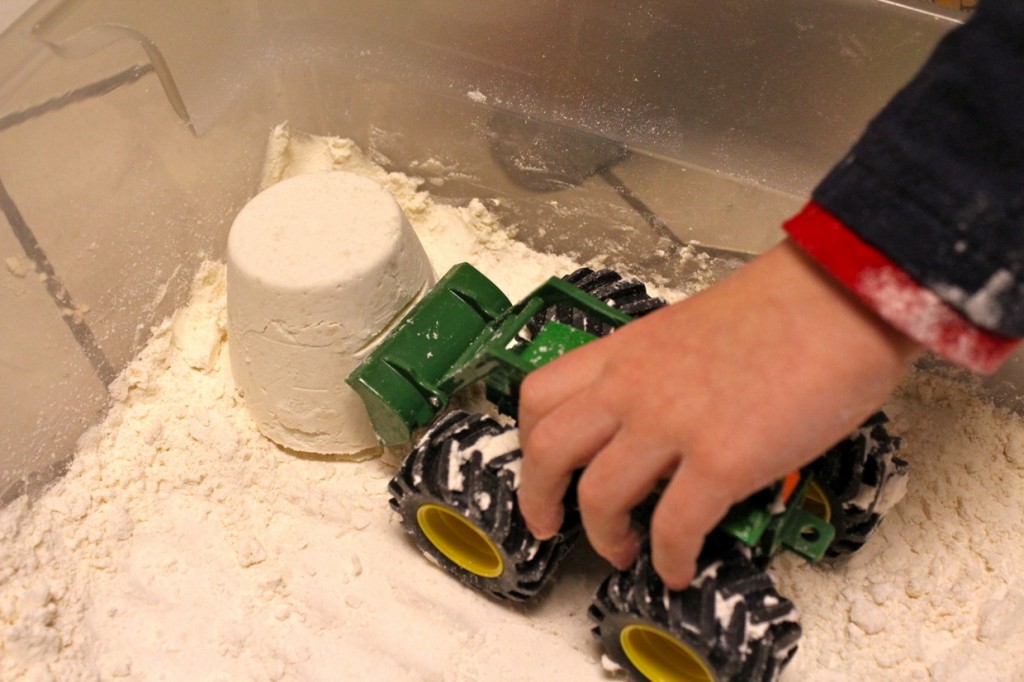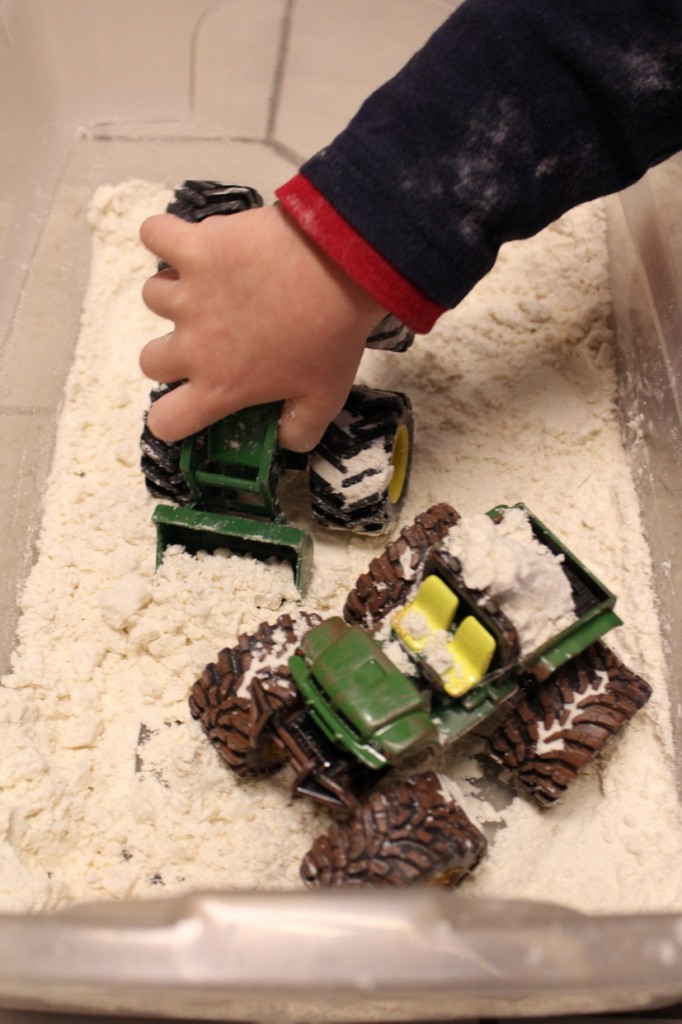 (please excuse Wes' messy shirt! He obviously had something to eat!)
You can play with it however you'd like.
Have a wonderful day!