Zoo Animals – Dramatic Play Activity
Animals are just so much fun to learn about! Learning about zoo animals is a great spring theme for preschoolers. Today I'm sharing our zoo animals dramatic play activity for preschoolers.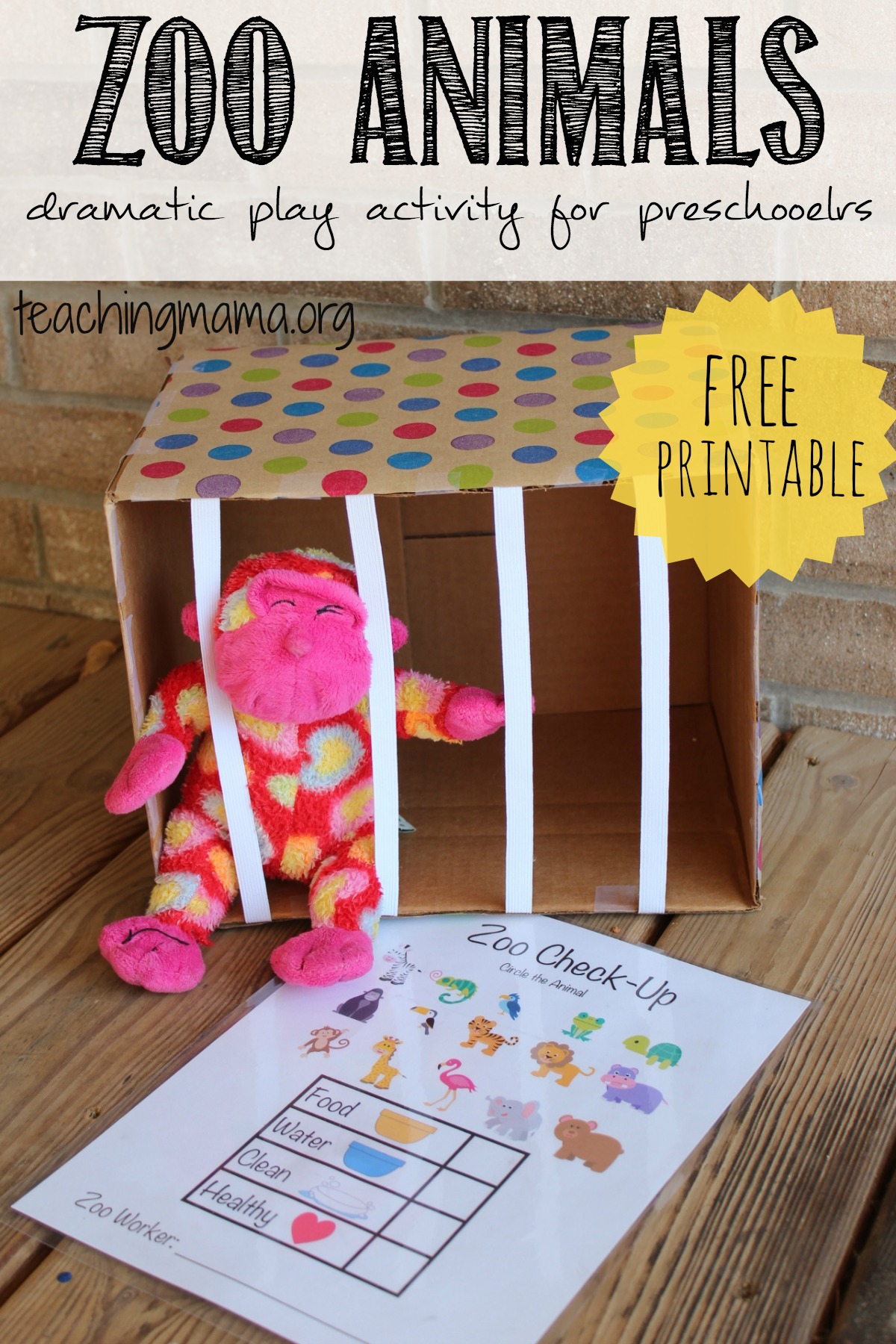 Before doing the dramatic play activity, we created zoo animal cages. I used the following materials:
cardboard box
wrapping paper (from Hobby Lobby)
elastic
stapler
tape
To make the cages, I took the flaps off the boxes so the box had one open side. Next, I stapled pieces of elastic to the box to look like bars on a cage. Then I put wrapping paper around the box. (I cut pieces for each side and taped them on.) Finally, we put animals in the cages!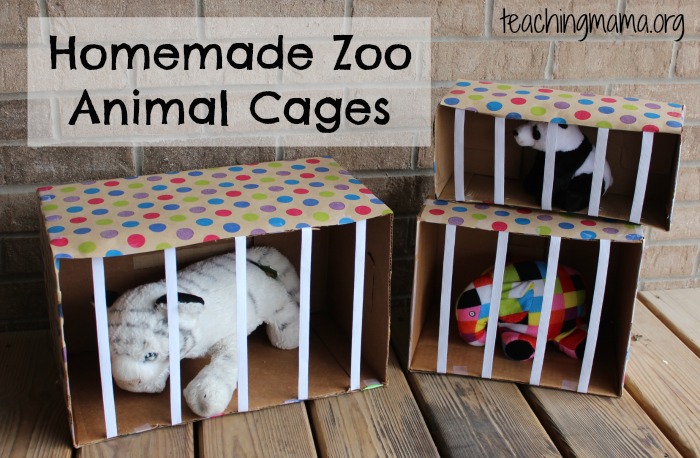 While I was printing off the zoo check up sheet, my oldest created his zoo! He already had food in the cages for the animals and was typing in their information on the "computer"! Love that boy and his imagination.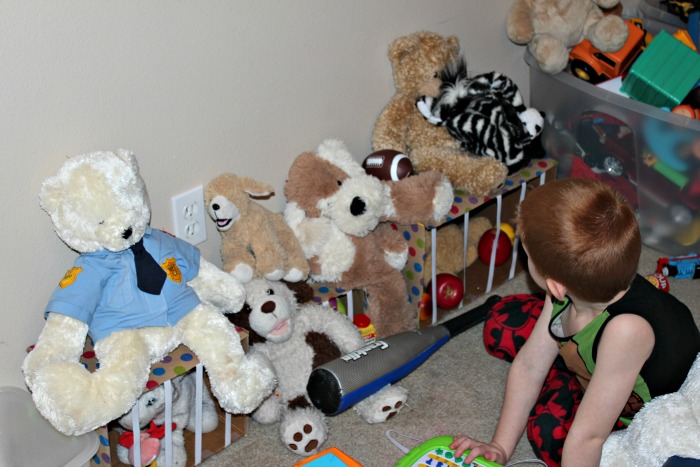 Like I mentioned above, I created a printable to use with this dramatic play activity. It's a zoo check-up sheet that's very simple for preschoolers. I printed it on card stock paper and laminated it so we could use dry erase markers on it and make it reusable.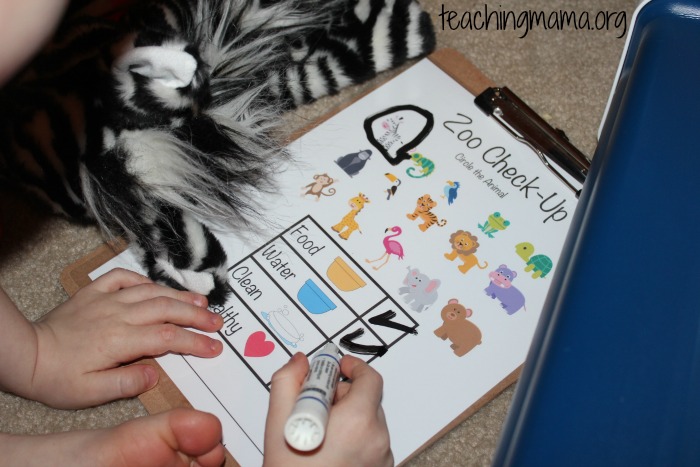 On the check-up sheet, the child circles the animal and then makes check marks next to the tasks. They should feed the animal, provide water, clean the cage and animal, and make sure the animal is healthy. I also put a place at the bottom for the name of the zoo worker. This is for the child to practice writing his/her name.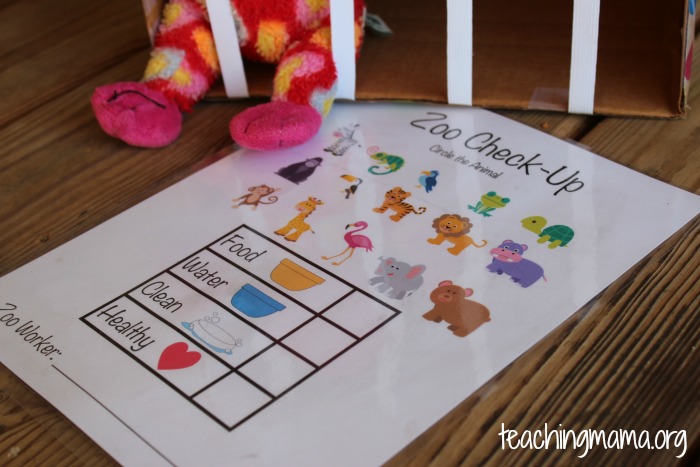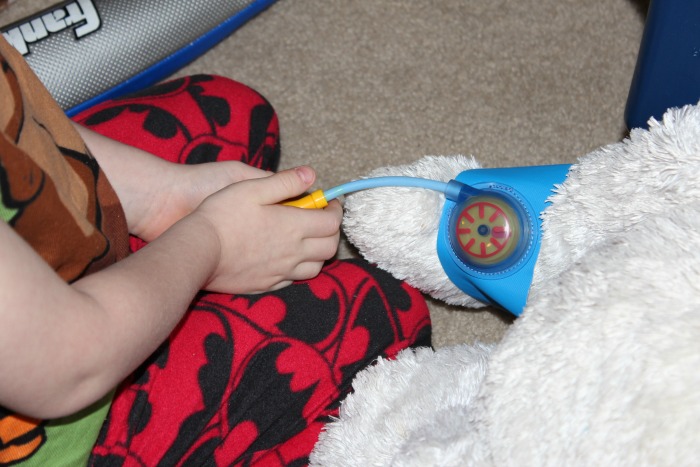 We really had a blast with this dramatic play activity. It is an open-ended activity and I let the kids play however they wanted for this. The check-up sheet was optional and available to them to use if they'd like. The kids actually really loved using it.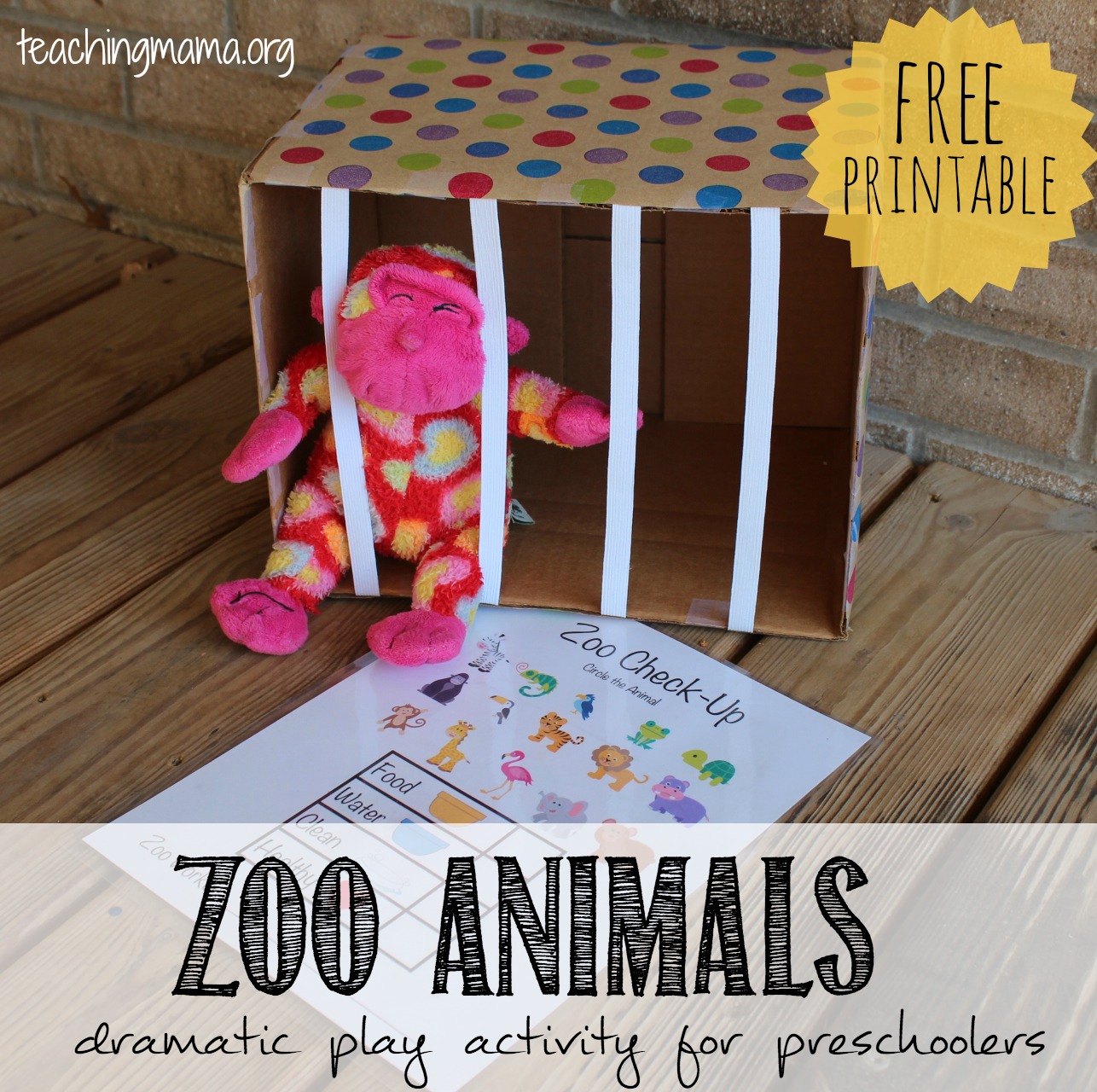 We're keeping this dramatic play out in our play room. I like to rotate different dramatic play ideas in our home preschool. This would also be a great addition to a dramatic play center in a classroom!
Download the Zoo Animals Check-Up Sheet Here—> Zoo Check-Up
To see our other dramatic play ideas, visit here.