This week was very quiet on the blog, and there's a big reason for it. We spent all week in the hospital with my littlest guy, who has a nasty virus. Oh it is so hard to see my baby sick. My heart just sinks to see them in pain.
It all started last Saturday. He woke up with a cold and he quickly went downhill with a fever and vomiting. We comforted him and tried to help him, but Monday night we realized he needed more help.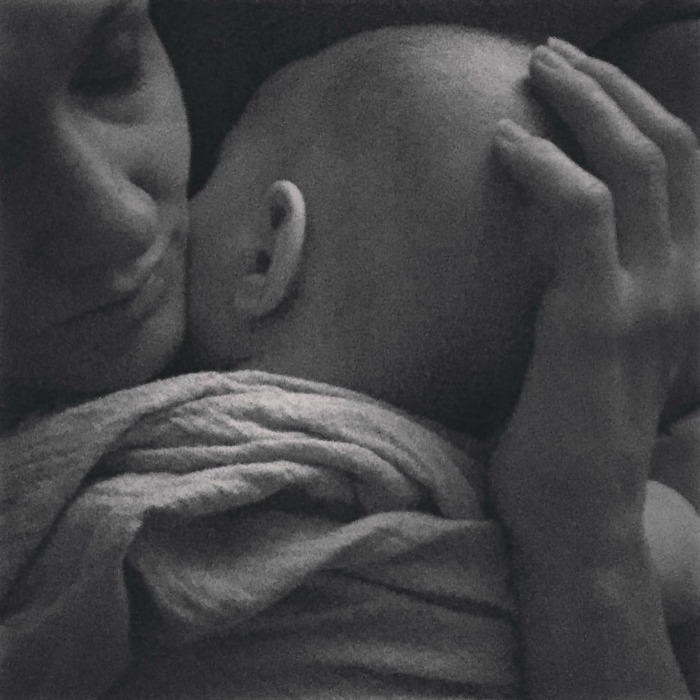 I had an doctor appointment for the next day, but his fever was high and he had rapid breathing, so I decided to take him to the ER. I am SO glad I did. When we got there, his fever was 103.5! His oxygen level was low and it was apparent that we needed to stay at the hospital.
Just look at his sad face and tear in his eye! Incredibly hard to see him like this.
It was a rough first night. We were up about every 20 minutes. We had nurses in our room, cords being plugged in all over the place, and a baby who was uncomfortable and miserable.
We did tests and x-rays and determined that he has human metapneumovirus and bronchitis. It's a nasty virus, similar to RSV. Since he's only 7 months old, this virus really took a toll on his little body. He needed lots of fluids, rest, and TLC.
He did not like having the oxygen tube in his nose and tried pulling it out numerous times. He did eventually get used to it though. Having cords hooked up to him and an IV in his arm, was a little challenging. We basically had a 3 foot area where we could hold him and rock him.
Our week consisted of lots of breathing treatments, IV fluids, medication, nursing, and rest. I am so thankful for modern medicine and wonderful doctors and nurses this week. Not my favorite week, but we are so thankful for good care and recovery.
We are still here at the hospital. In order for us to leave, little man has to go all night with breathing on his own. As I type this, he is sound asleep and not using the oxygen. He is slowly getting better and I am so encouraged to see this. It has been a trying week.
But you know what? God is good and He is healing our little man. In fact, I started seeing the sparkle come back in his eye tonight. I know that "This Too Shall Pass", but for now, we wait and ask God to completely heal him. Here's to hoping next week is not so eventful!