Apple Tree Fine Motor Activity
Fall is here! I love fall for so many reasons. For one, there are so many things you can do with apples! I have a ton of apple ideas on my site, but here's a quick apple tree fine motor activity.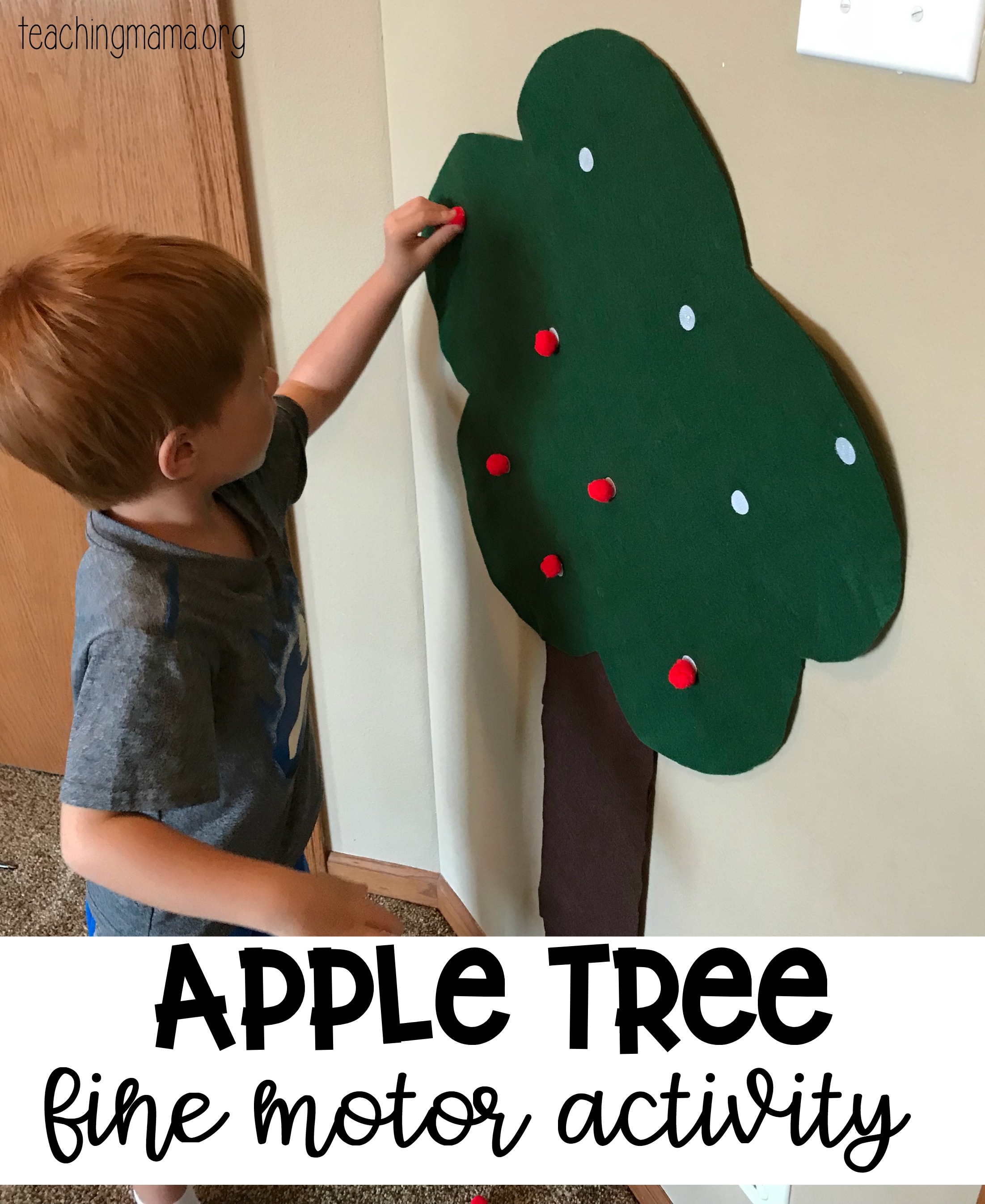 Materials for this activity:
green and brown felt
Velcro dots
red craft pom poms
tape
scissors
glue (hot glue gun works well!)
Begin by creating a tree with the felt. Glue the green and brown pieces together. Then add Velcro dots to the green tree. I added ten dots.
Then give the child red pom poms to put on the tree to look like apples. They will stick to the Velcro and will come off easily. See if they can stick all ten pom poms to the tree.
As they put the pom poms on, they will be working on fine motor skills. Fine motor movements involve the coordination of small muscles in the hands and fingers. In this activity, they are using the pincer grasp. This is the grasp used by the index finger and thumb to pinch an object, such as a pom pom.
If your child struggles with using the pincer grasp, make sure to model it for them and have them practice it. Most likely, they will do it on their own without knowing they are using this fine motor technique.
Why Pincer Grasp is Important
It's important to work on the pincer grasp because it's what leads to better handwriting. The correct pencil grip is holding the pencil between the thumb and pointer finger, and resting the pencil on the middle finger for added stability. A child naturally wants to hold a pencil with their fist, so the proper pencil grasp should be taught to them.
This simple activity for fall is great for working on fine motor skills. You can also work on counting and one-to-one correspondence.
Hope you'll try it out!