I love this time of year…there are apples everywhere! Here are 8 of our favorite apple activities for preschoolers.
1. Make Homemade Applesauce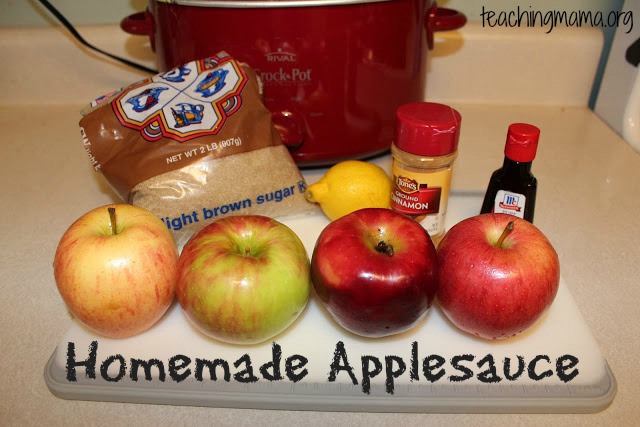 This recipe is fun to make with your preschooler, and it tastes so good! It reminds me of warm apple pie filling. To get the recipe, see this post.
2. Sorting Apples
Give a basket of apples to your preschooler and have them sort the apples by color. I took a mat, drew 3 shapes on the mat with chalk and had him sort them by pink, red, and green. To see more, check out this post.
3. Graphing Apples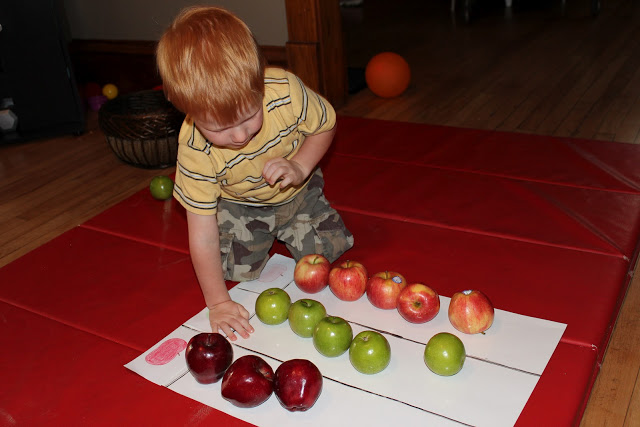 Take a poster board and draw 3 vertical lines to set up the bar graph. At the foot of the poster, draw a picture of the apple. Then instruct your child to place all the apples in a line under the correct color. After all the apples are placed on the graph, have your child count the apples. See which color had the most and which one had the least.
4. Painting with Apples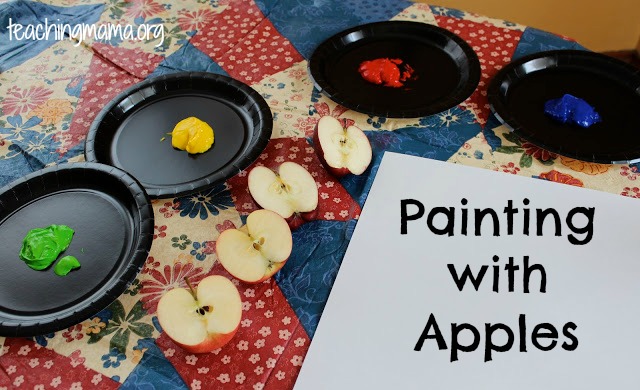 Yesterday, I posted this apple stamping activity. This activity is similar and you can find the details here.
5. Apple Craft
Create an apple with a worm through it following these easy steps found here.
6. Apple Sensory Bin
Let your child explore a fun sensory bin. Here are 2 that we've made: (click on the picture to take you to the post.)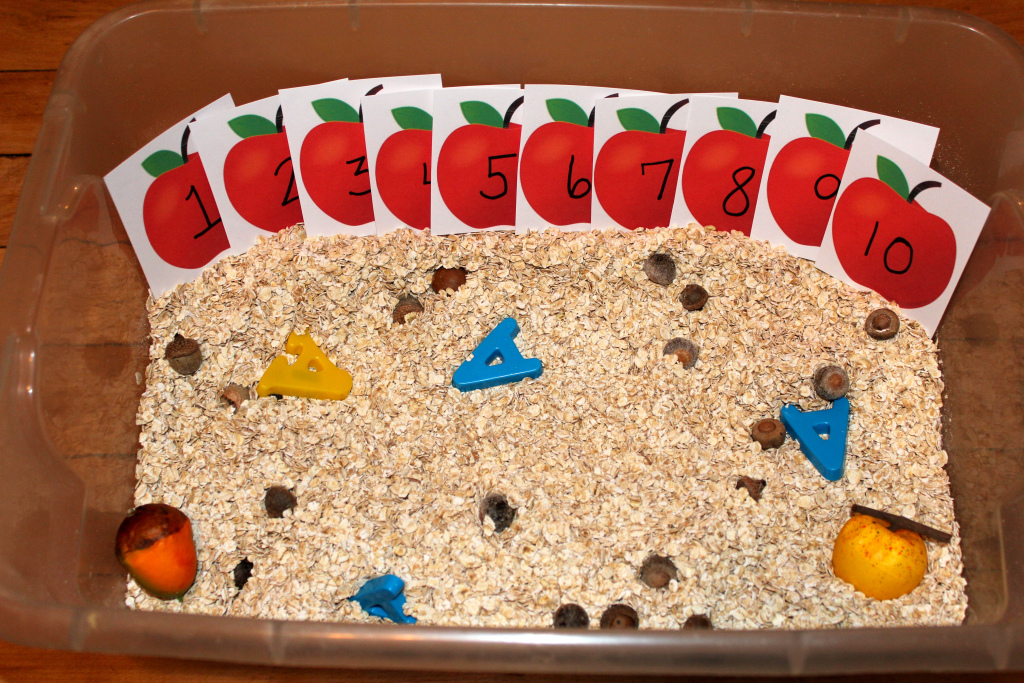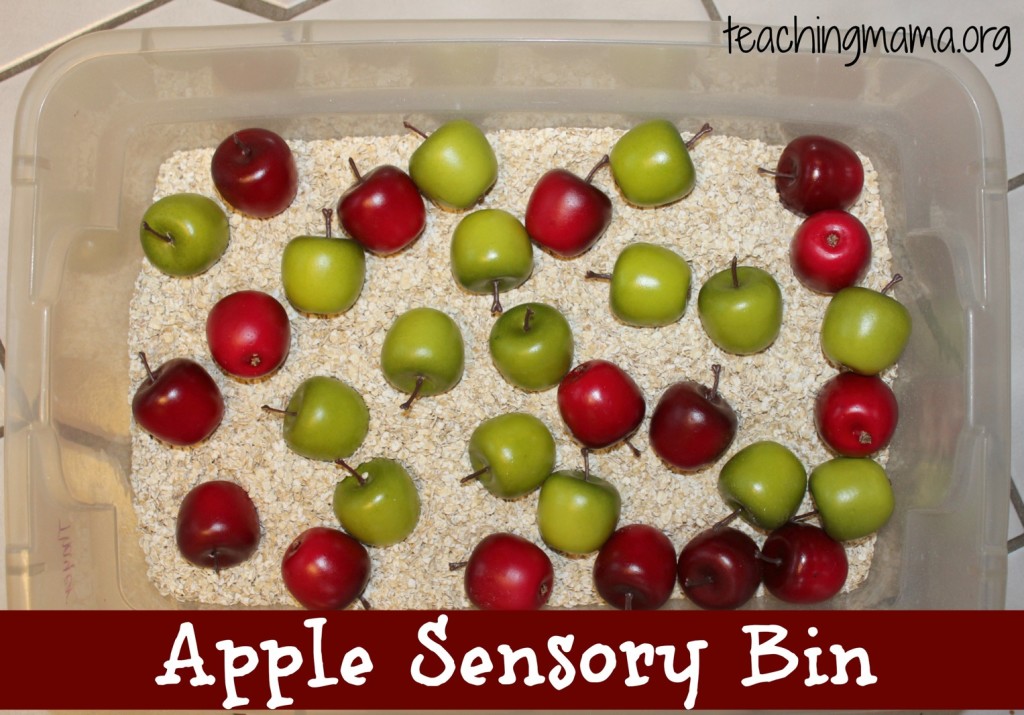 7. Taste Test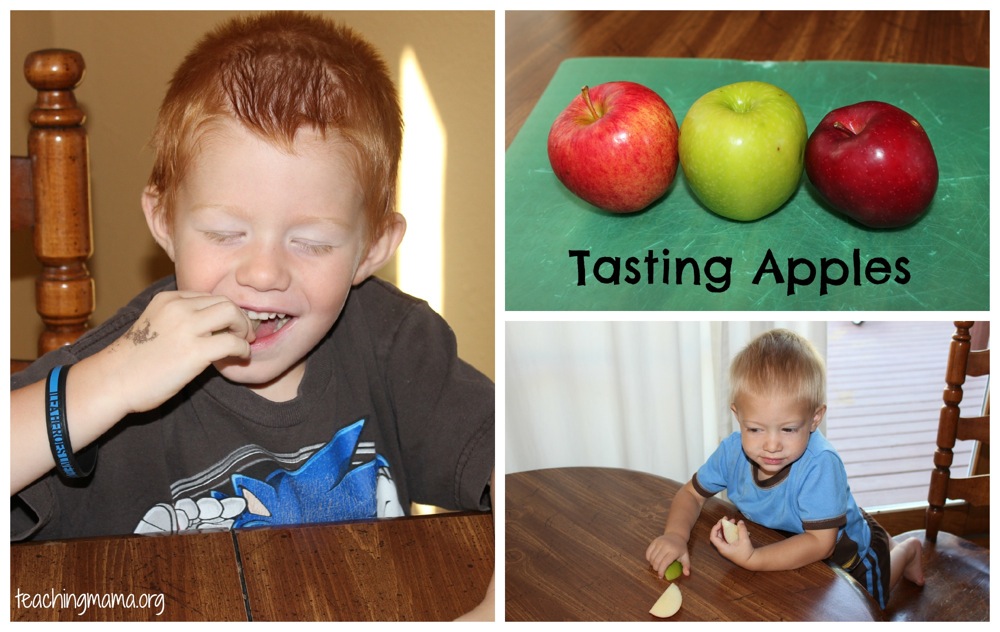 Slice several apples into pieces. Have your child taste them and have them describe how they taste. Talk about attributes such as sour and sweet. You can even have your child close their eyes before tasting the apple and then have them guess which apple they tasted.
8. Jumping Apple Seeds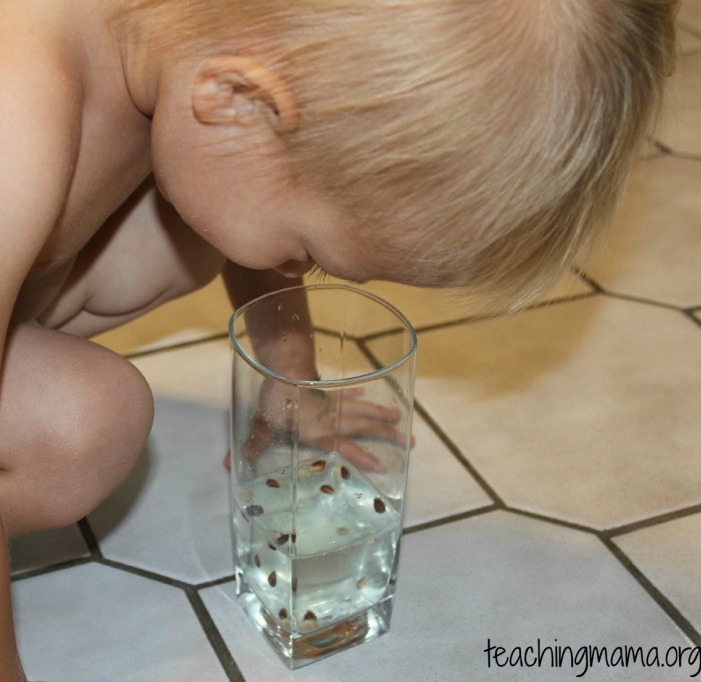 This activity is so neat! All you do is combine 1 teaspoon of baking soda with 1/2 cup water in a large glass. Then drop in apple seeds and 1 tablespoon of lemon juice (or vinegar). Watch the seeds jump around! To see more and a video of this, click here.
If you are looking for more really awesome apple activities, check out my 10 Apple Science Activities for Little Learners. These are not only fun activities, but they explain the WHY behind each experiment. See more here.