Have you ever made cloud dough before? It is the EASIEST activity and you only need a few ingredients to make it! I came up with a gingerbread version, which smells really good!
Creating sensory experiences for children is so important! Not only do most kids love sensory activities, but they actually are great for regulating emotions, using imagination, building up fine motor strength, playing with others, and so much more. If you've been reading my blog for a while, you know that we love sensory play activities!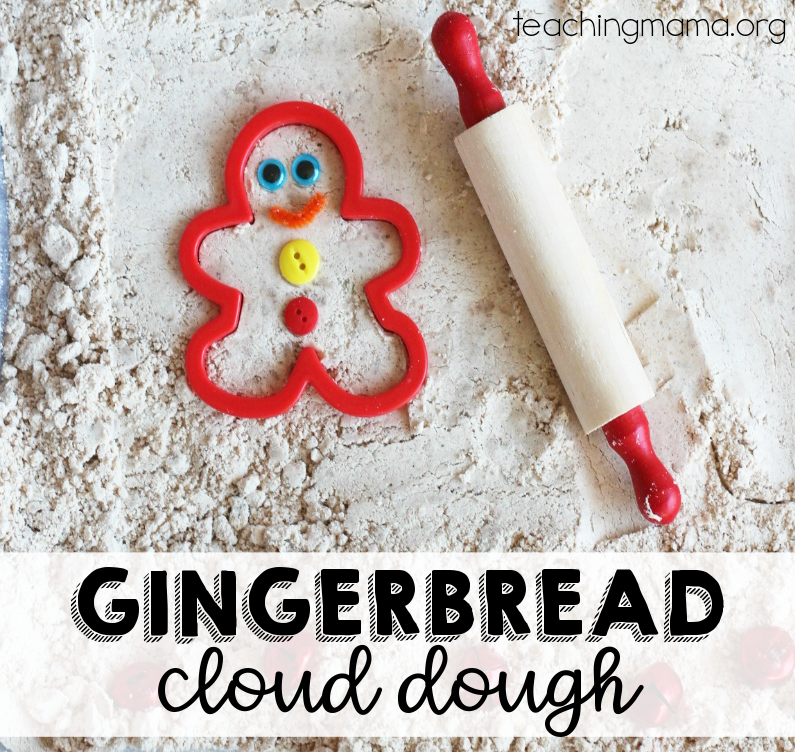 Here's what you need for Gingerbread Cloud Dough:
8 cups flour
1 and ¼ cup of vegetable oil or baby oil
3 tablespoons cinnamon
1 tablespoon nutmeg
1 tablespoon ground cloves
1 tablespoon ground ginger
large container
wooden spoon
How to Make Gingerbread Cloud Dough
Begin by mixing all the dry ingredients together with a spoon. Add in the oil and stir.
After a minute of stirring, use your hands to knead the cloud dough together. It should be slightly crumbly, but able to press together to create a ball.
Add in some fun things to play with: rolling pins, cookie cutters, small vehicles, etc.
Invite your child to play with the dough! Since this one is slightly messy, I recommend doing this outside or placing a large towel or blanket underneath the bin. Anything that falls on the blanket can be poured into the container or thrown away.
You could also place a gingerbread cookie cutter in the dough and then decorate it to look like a gingerbread man! Add little googly eyes, buttons, and a smile!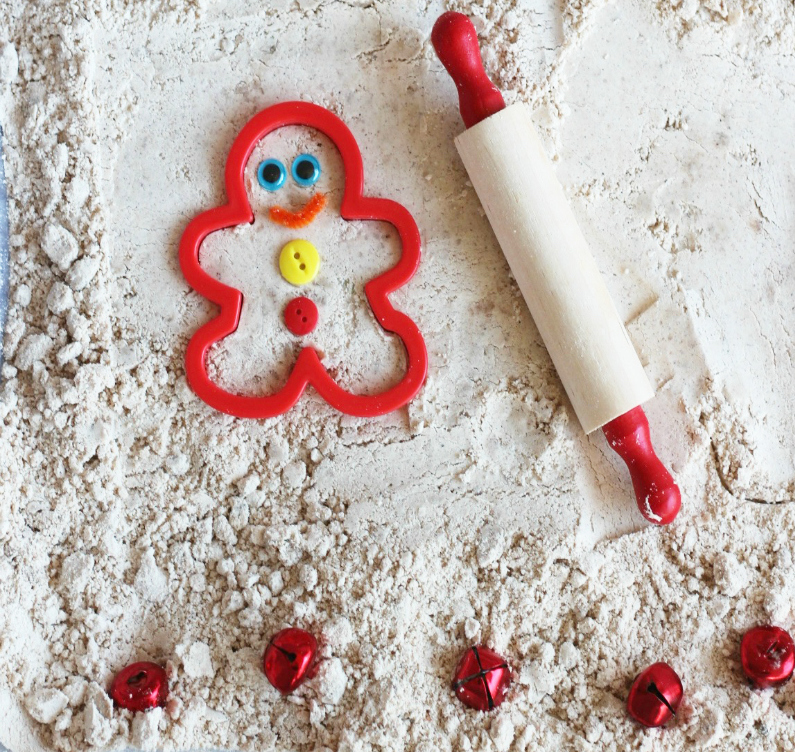 This cloud dough stays good for a long time! You can add a lid to the bin or place the cloud dough in a Ziploc bag.
I hope you'll try this recipe out! It smells wonderful and it's a great sensory experience for kids!