Summer Break Bundle for Kids
Hooray it's summer! I absolutely love summertime and all the memories made during these months. But if you're anything like me, you're a little worried about how to keep your kids busy all summer long, as well as keeping their academic skills sharp.
But I'm here to help! I've got an amazing resource to share with you…The Summer Break Bundle for Kids! It's available for just a short time, but it's going to make Summer 2017 so much easier!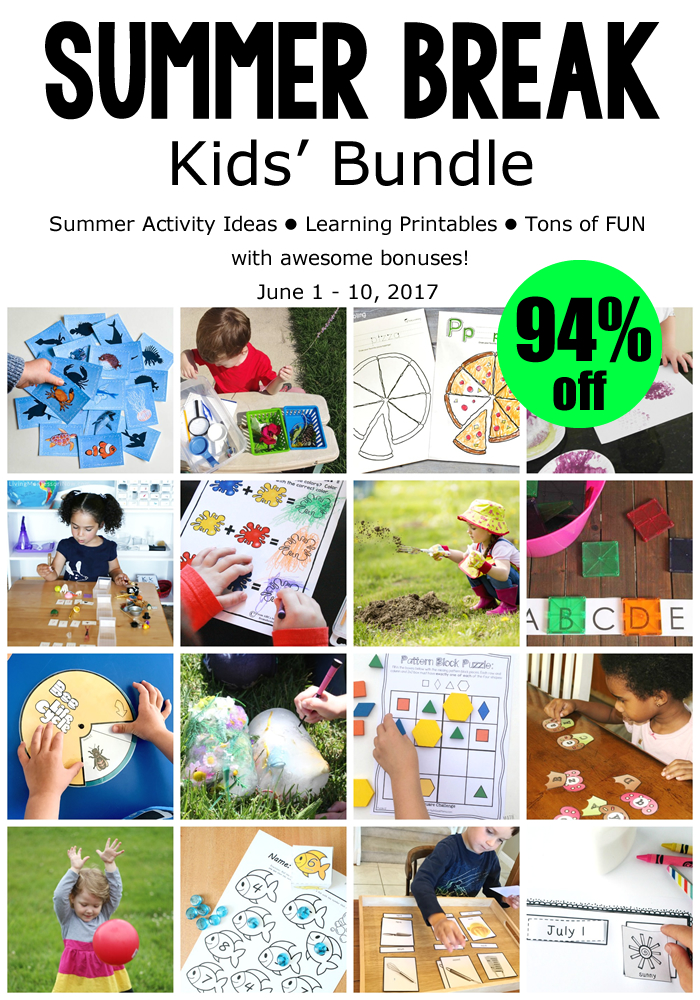 This is an awesome way to plan activities and find unique ideas for brushing up on skills needed for the new school year. There are so many neat ideas, but I'm going to share with you just a few that I love. 
10 Weeks to Kindergarten
This is my newest product and it's a summer program designed to prepare your child for kindergarten! This 83-page PDF has editable pages, fun hands-on activities, and a 10 week plan to sharpen your child's skills for kindergarten!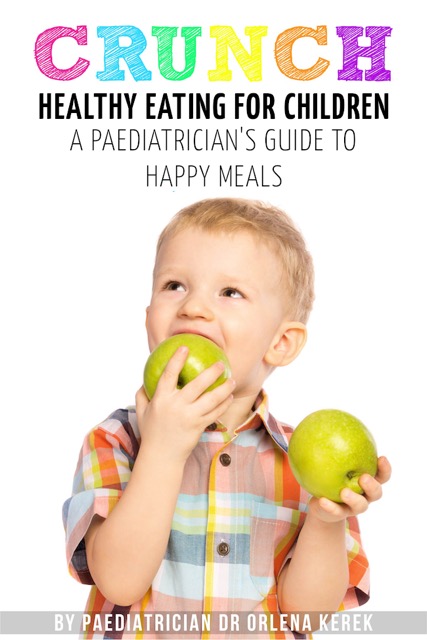 Crunch! Put a Stop to Picky Eating and Help Your Kids Love Veggies
A pediatrician's guide to healthy and stress free eating for children so that they will grow up into healthy adults. Written by a mother of 3 who knows how stressful meal times with kids can be!
Hands On Logic Puzzles with Pattern Blocks
Similar to Sudoku, these hands on puzzles are the perfect way to challenge Summer boredom. Plus, they'll develop and strengthen their logical and critical thinking skills. Includes 40 reproducible puzzles for ages 4-8.
Learn with Play: 150+ Activities for Year-round Fun & Learning
The perfect book to have on hand for inspiring you on holidays, weekends, or anytime the kids just need something to do! A fun mix of hands-on fun with learning, celebrating, and appreciating family time.
Literacy Center Printables with Magnetic Tiles
Do your kids love magnetic tiles? Here are 8 center ideas included with over 50 pages of alphabet words, and sight word printables to use with your set. We love these tiles!
Summer Activities Movement Bundle
Movement cards and yoga cards that all have a summer theme! Enjoy yoga cards with a camping theme or try out fun ways to pose like insects bugs or creepy crawlers. Get moving with a fishing and baseball theme!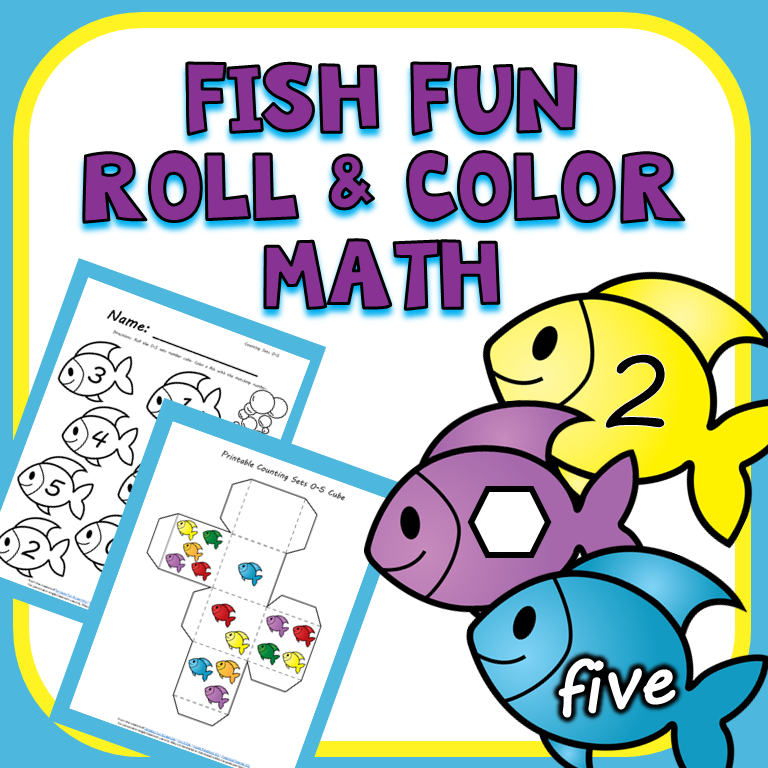 Summer Fish Roll and Color Math Games
This summer fish theme math games set includes 16 easy prep math game mats and 9 printable game cubes that kids can use to practice a wide variety of early math skills. Kids ages 3-7 love playing these games so much they don't even realize how much they're learning along the way.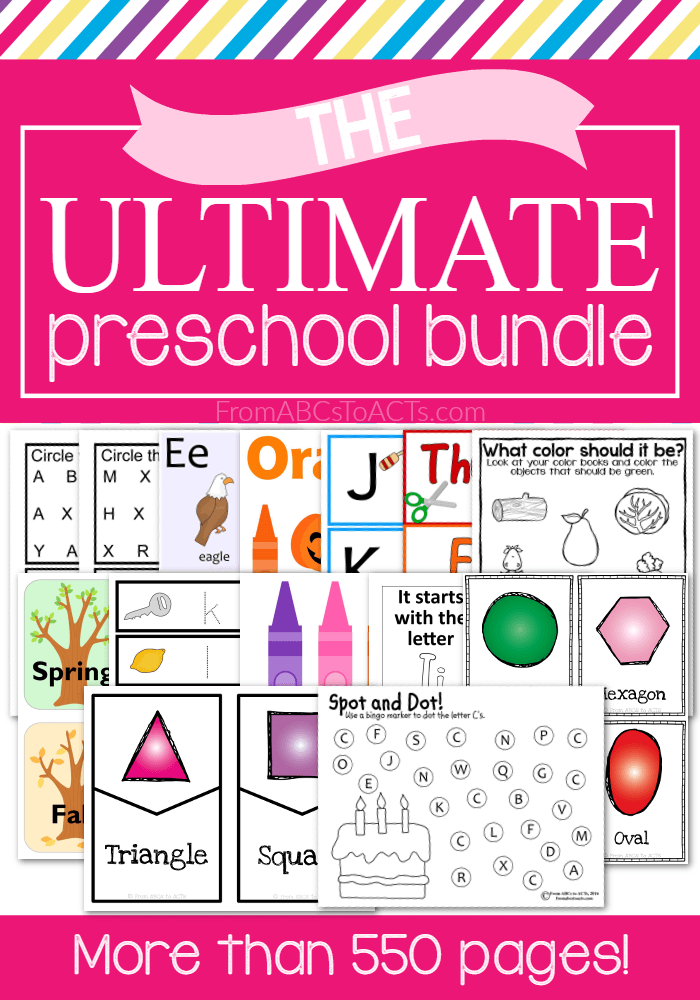 The Ultimate Preschool Printable Bundle
With just over 600 pages, this printable preschool bundle makes homeschooling your preschooler easier than ever! Filled with activities to help you practice colors, numbers, letters, and shapes, you'll be able to quickly and easily supplement any curriculum you are currently using to review specific skills or use the bundle as a whole to enjoy hands-on learning ideas all year long!
Travel Activity Book for Preschoolers
Printable Kids Travel Book. Perfect for keeping the kids busy in the car. And we all need ideas for that, right?!!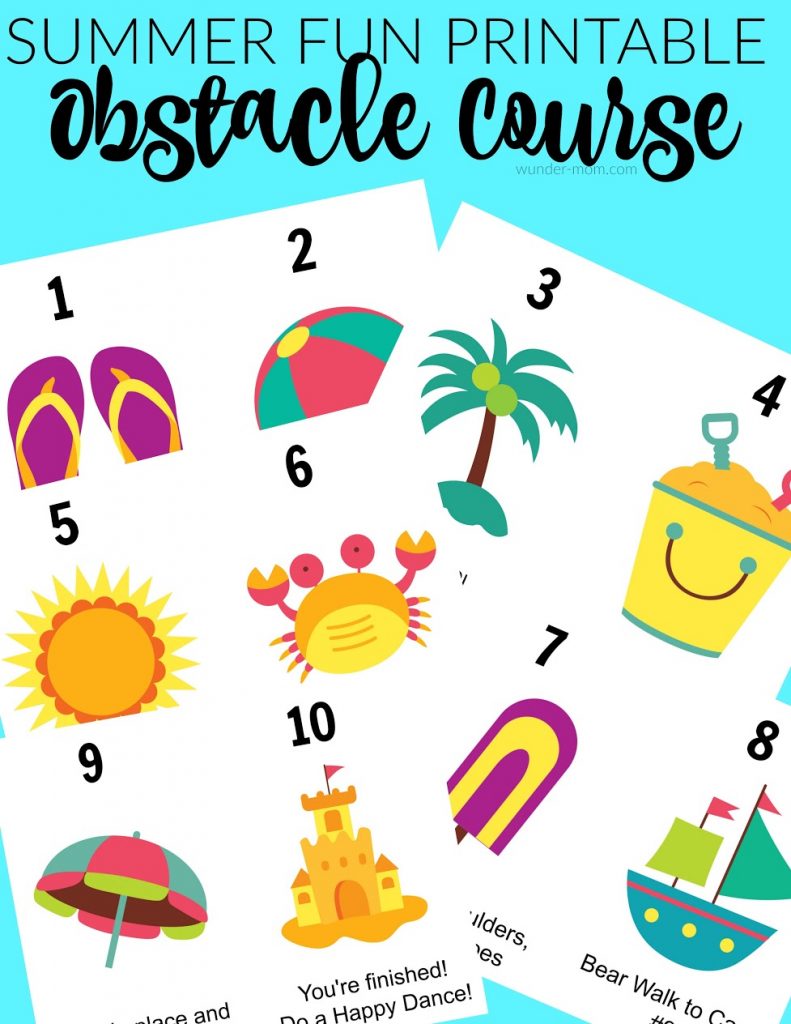 Summer Gross Motor Obstacle Course
10 printable cards that take children through a fun gross motor activity set – perfect to set up as an obstacle course in the back yard. 
---
And there's so much more! Check out everything that's included in this bundle HERE.
Also, there are 2 great bonuses included in this bundle: 2 awesome crockpot cooking ebooks to make your life just that little bit easier this summer.
This bundle is really an amazing deal. If you were to buy each of these products individually, it would cost $325.00!
Instead, you can buy 40+ resources for just $19.95!! That's a 94% savings! 
(This bundle is geared towards ages 2-5.)
However, there is one bad thing. This sale won't last forever. This bundle is only available from June 1 – 10, 2017. After that, the bundle is gone forever. So make sure to check it out now before it's too late!