Summer Q-Tip Painting Printables
Disclosure: This post contains affiliate links. For more information, visit here.
Are you looking for ways to keep your kids entertained this summer while they are at home? These summer Q-tip painting printables are not only fun, but great for fine motor practice!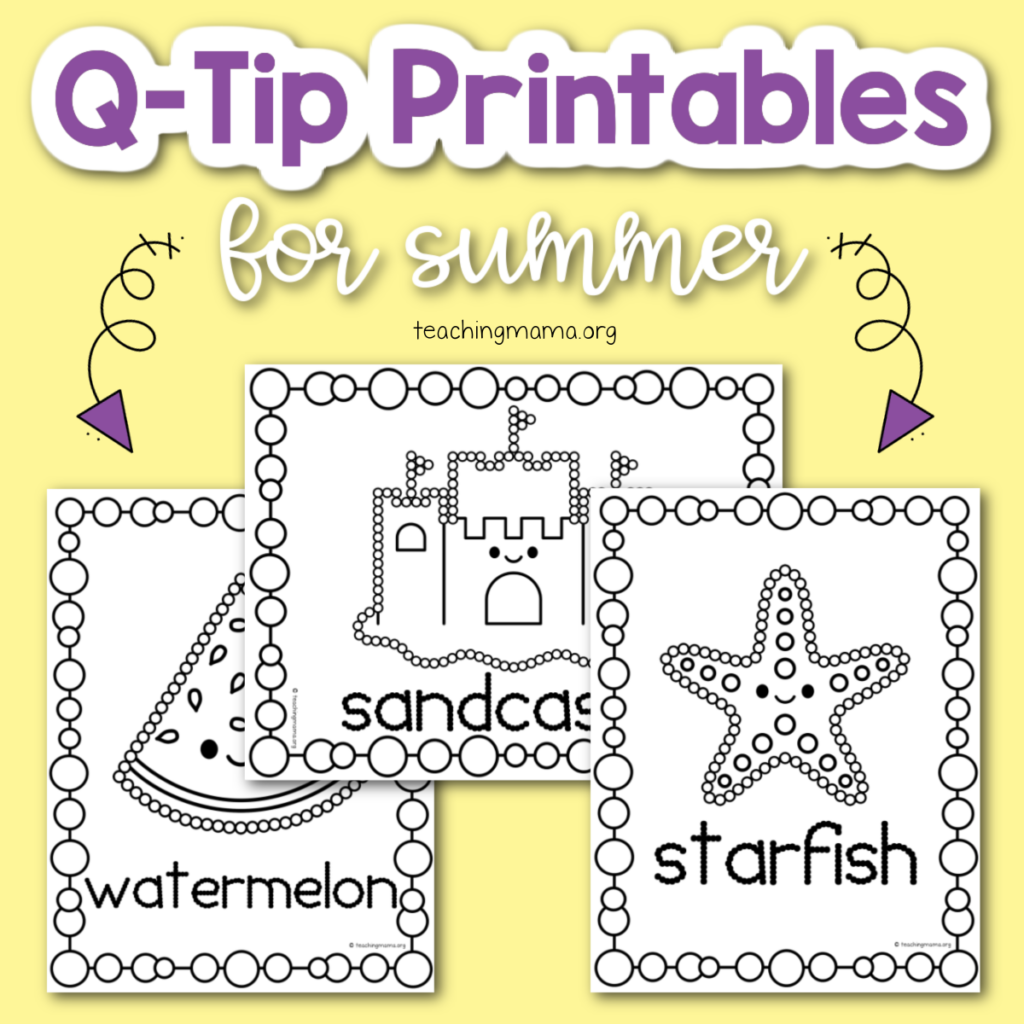 Q-Tip Printables Materials:
To color these printables, all you'll need is washable paint and Q-tips! Have your little one fill in each summer picture with their choice of paint using the cotton swabs as a paint brush!
Here are the materials needed for this activity:
card stock or printer paper
Q-tip painting summer pictures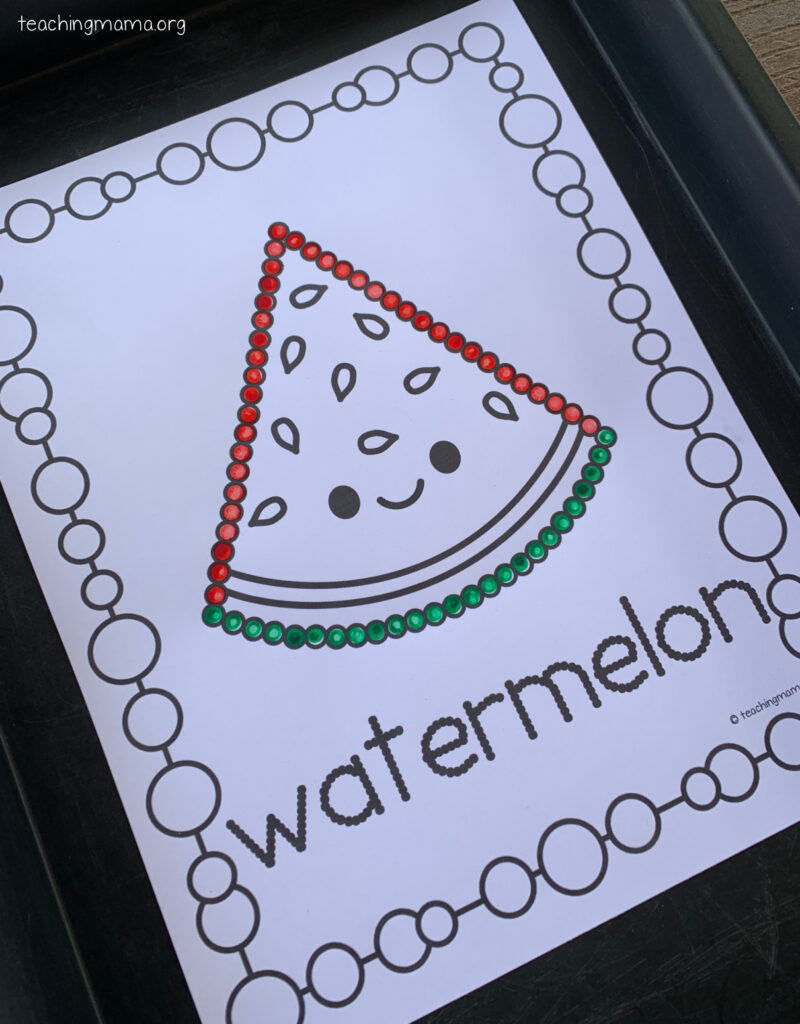 Summer Q-tip Pictures
This free printable includes 22 pictures!
ball
beach
bucket
crab
flip flops
floatie
ice cream
lemonade
palm tree
pool
sandcastle
shovel
starfish
sun
sunglasses
sunscreen
surfboard
swimsuit
towel
trunks
umbrella
watermelon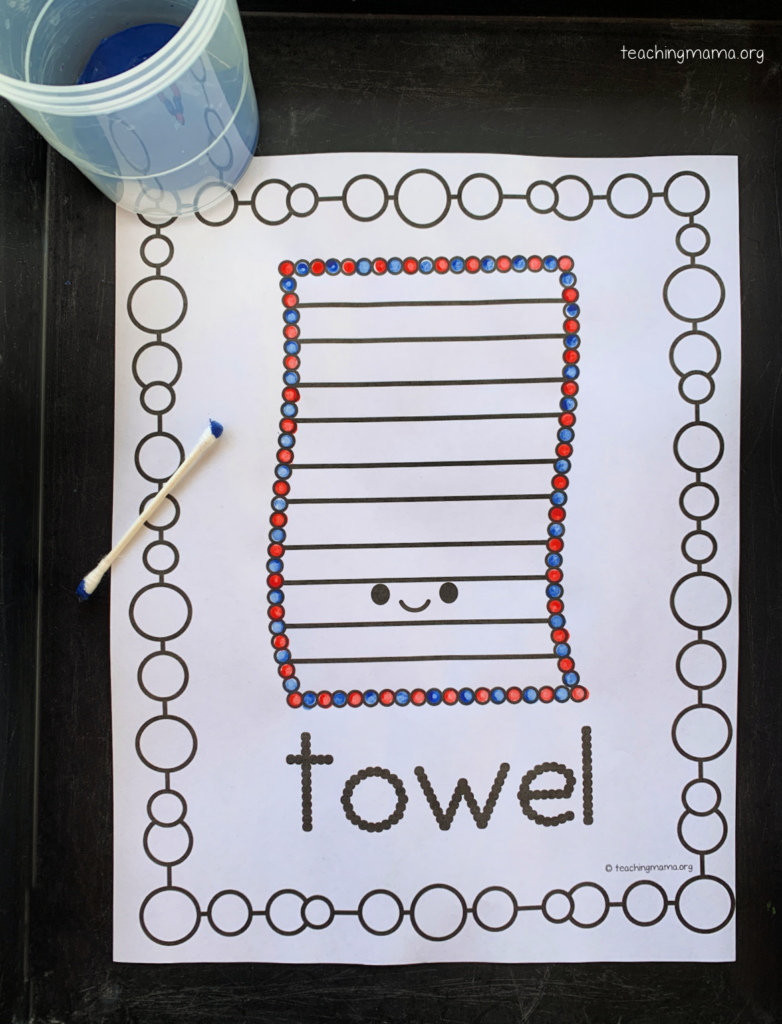 Directions:
Before you begin, print the pages onto card stock paper. Using card stock paper prevents the paint from bleeding through the page.
Have the child dip a Q-tip into paint and then fill in the circles on the pictures. You don't need a lot of paint on the Q-tip and may have to dip it in the paint several times to finish the picture.
You'll notice that the dots to fill in outline the picture. The picture can be colored in using colored pencils or crayons, too!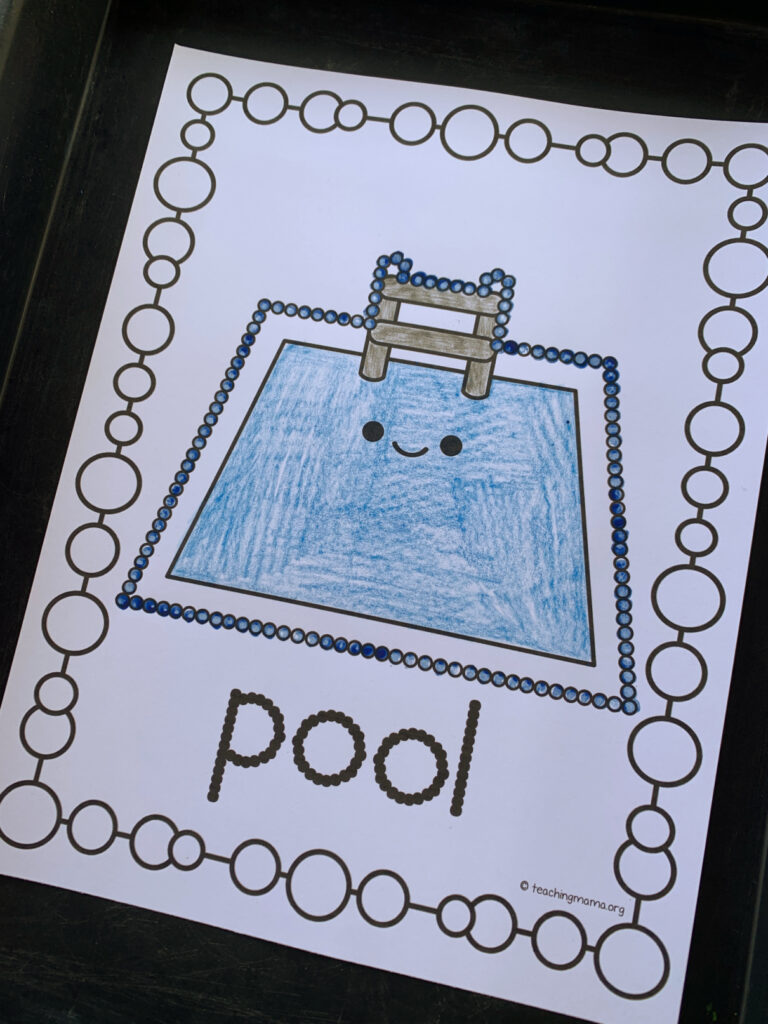 These summer-themed Q-tip painting printables are great for whole class activities, fine motor stations, or independent practice for early finishers.
I love this activity for helping children with their fine motor skills. When a child holds a Q-tip, they have to hold the small Q-tip in place and dab the paint in each circle. This is good for building those smaller muscles of the hand. It's also great for hand-eye coordination! Working on fine motor skills will help with good handwriting when students learn to hold a pencil and write letters.
You can download this free printable below!