Laundry Letters I-Spy Printables
The game of I Spy is a favorite game for my youngest son. Anytime we're waiting in a restaurant or at an appointment, we play I Spy to pass the time. Today I'm sharing a printable I Spy activity. It's an easy activity to set up because you just print it and play!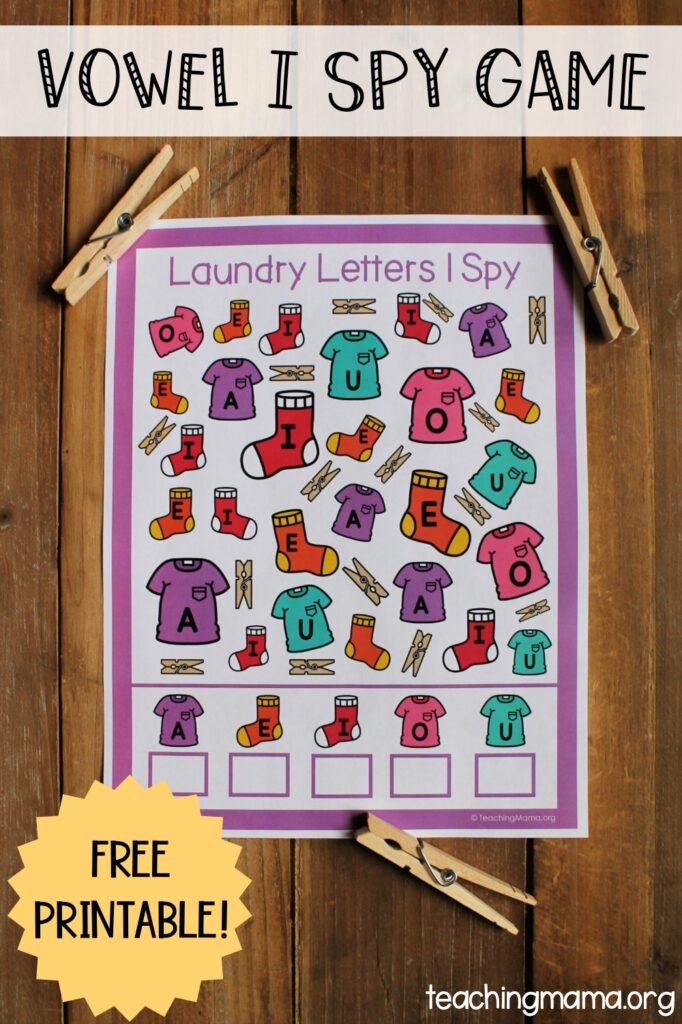 This I Spy game focuses on finding vowels. This great for preschoolers or kindergarteners to work on. Simply look for the number of letters the picture has and write the number in the corresponding box.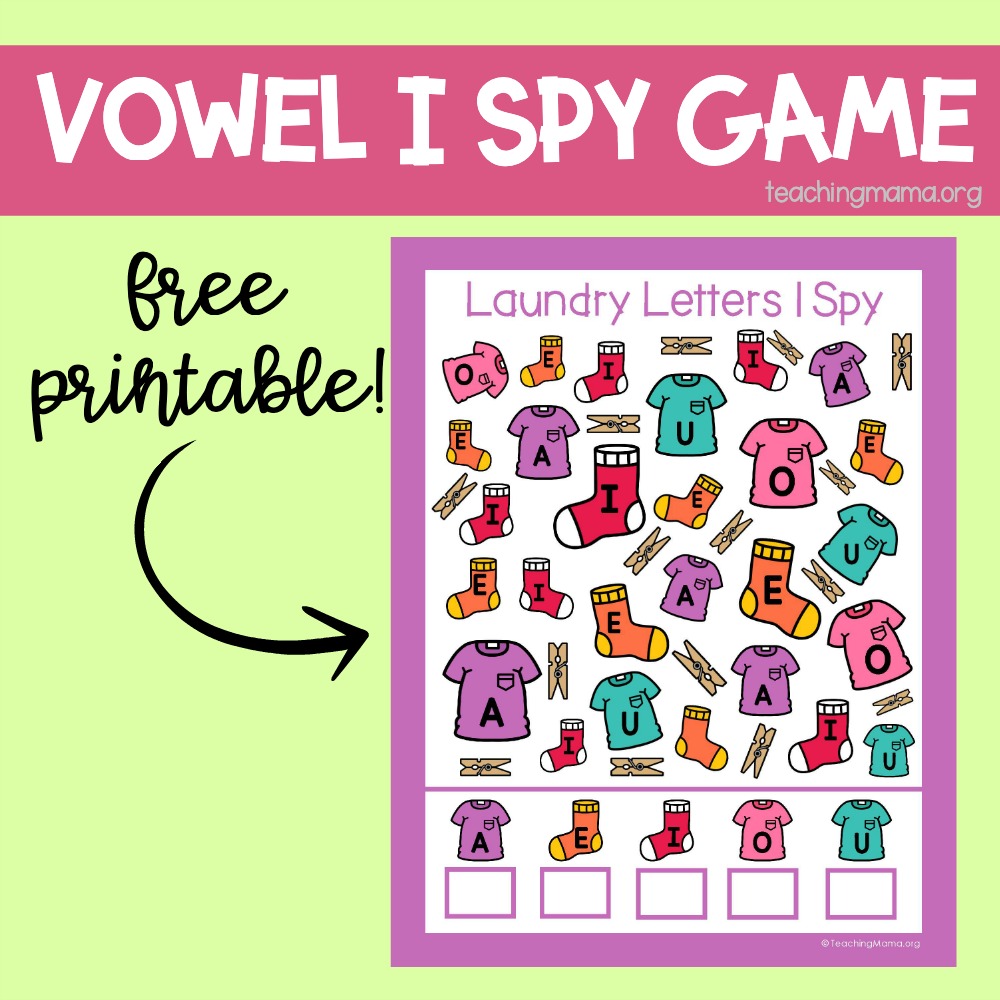 You could print this on card stock paper and either laminate it or place it inside of a plastic page protector to make it reusable. I think this would be great in a literacy center or for independent work.
Vowels are not easy for young children to learn. Learning to identify them and then learning their sounds is something I recommend doing after a child has a good understanding of the alphabet and is on the path to becoming a beginning reader.
To download this free printable just click here —> Vowel I Spy Printable
Happy learning!