Easter is coming up so today I'm sharing how to make a simple cross craft for Easter. Here what you'll need:
canvas

paint
tape
marbles
To begin, take your canvas and put tape on it in the shape of a cross.
Then get your paint ready. To make clean up easy, I just used a recycled egg carton. We put red, yellow, and blue paint in it and mixed a couple colors together to make purple and green. This was a great art lesson for Troy!
For this art project, we dipped marbles in the paint and then rolled it across the canvas. My boys love rolling (or throwing) any round object, so I thought this would be fun for them! This activity is all about using their creativity to make art. There are no rules or guidelines…they can do whatever they'd like!  **Make sure your child is old enough to not put the marbles in their mouth!**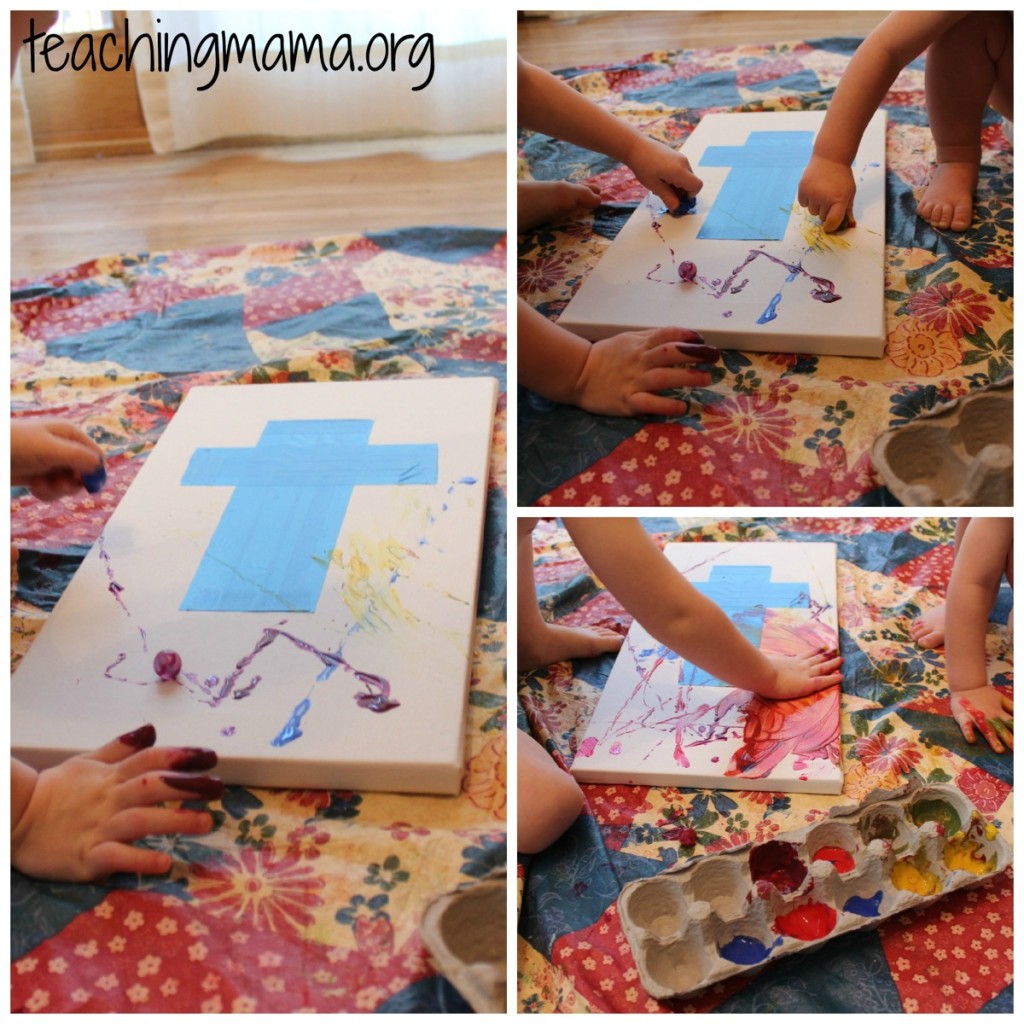 Then they thought it would be really fun (and messy) to use their fingers and hands to spread the paint around. There may have been a foot print…or a diaper butt print at some point 🙂 (Little guy was trying to get around the canvas and stepped and slipped a bit!)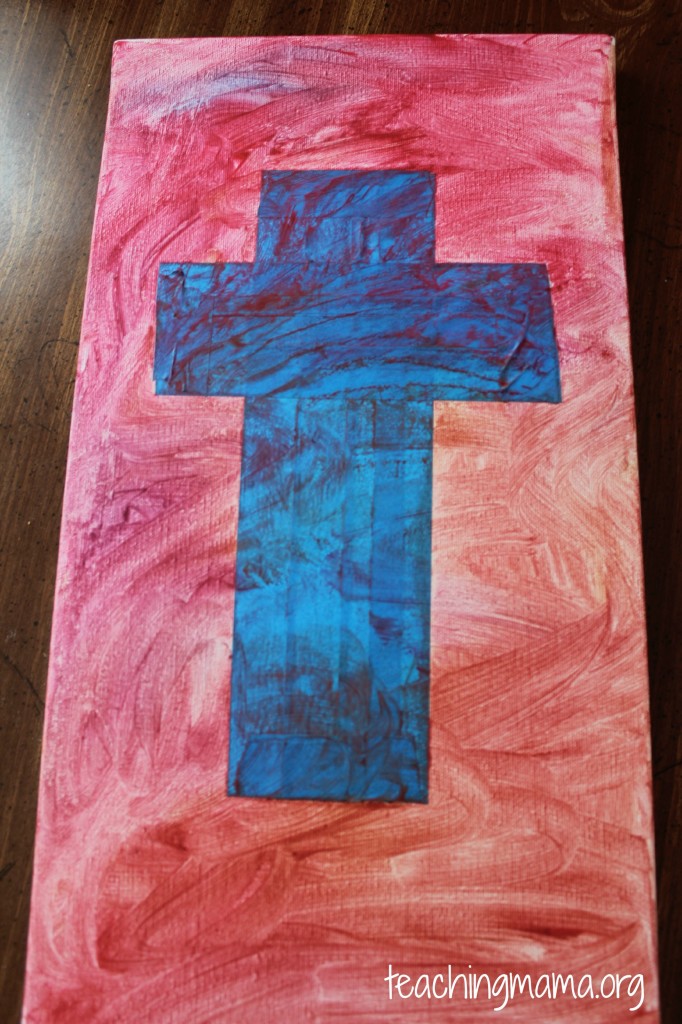 Here's the final product!
I thought it turned out nicely and the kids are proud of their art work!