Disclosure: This post contains affiliate links to Amazon.
It tends to get pretty dreary in the middle of winter here. To brighten up our windows, my son and I made beautiful tissue paper suncatchers. I think they turned out so cute! And I can't wait to share how to make them because they are super simple to make!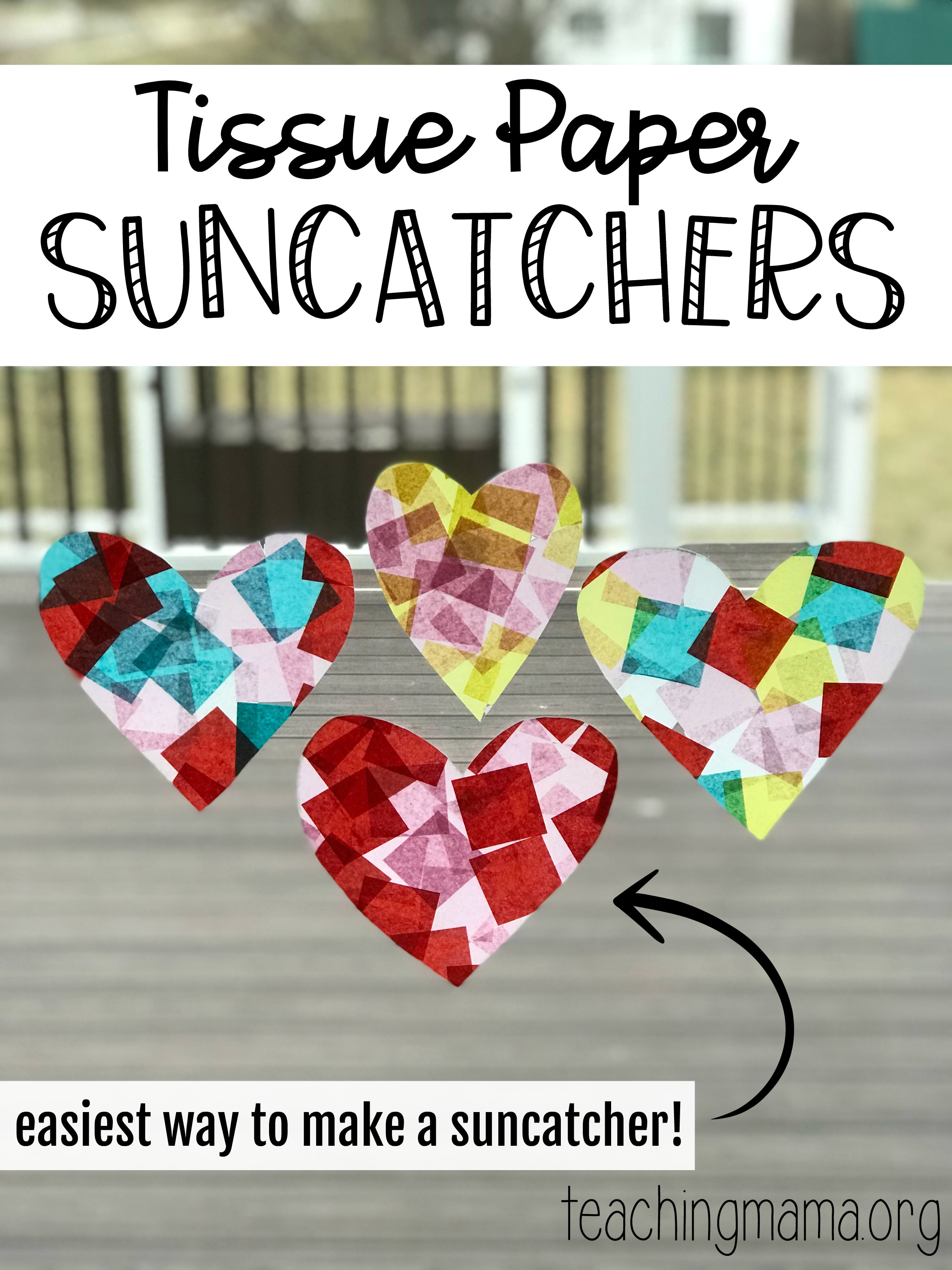 Here's what you need for the tissue paper suncatchers:
tissue paper squares (you can buy them pre-cut if you'd like)
laminator – like THIS home laminator
laminator sheets
scissors
tape
To start, open up a laminator sheet and then just place tissue paper squares all over. You can even overlap them if you'd like. After the sheet is mostly full, you can put the top down. Carefully lift it up and run it through the laminator.
After it has cooled down, use scissors to cut out a heart. Add a small piece of tape to the back and then stick it to your window.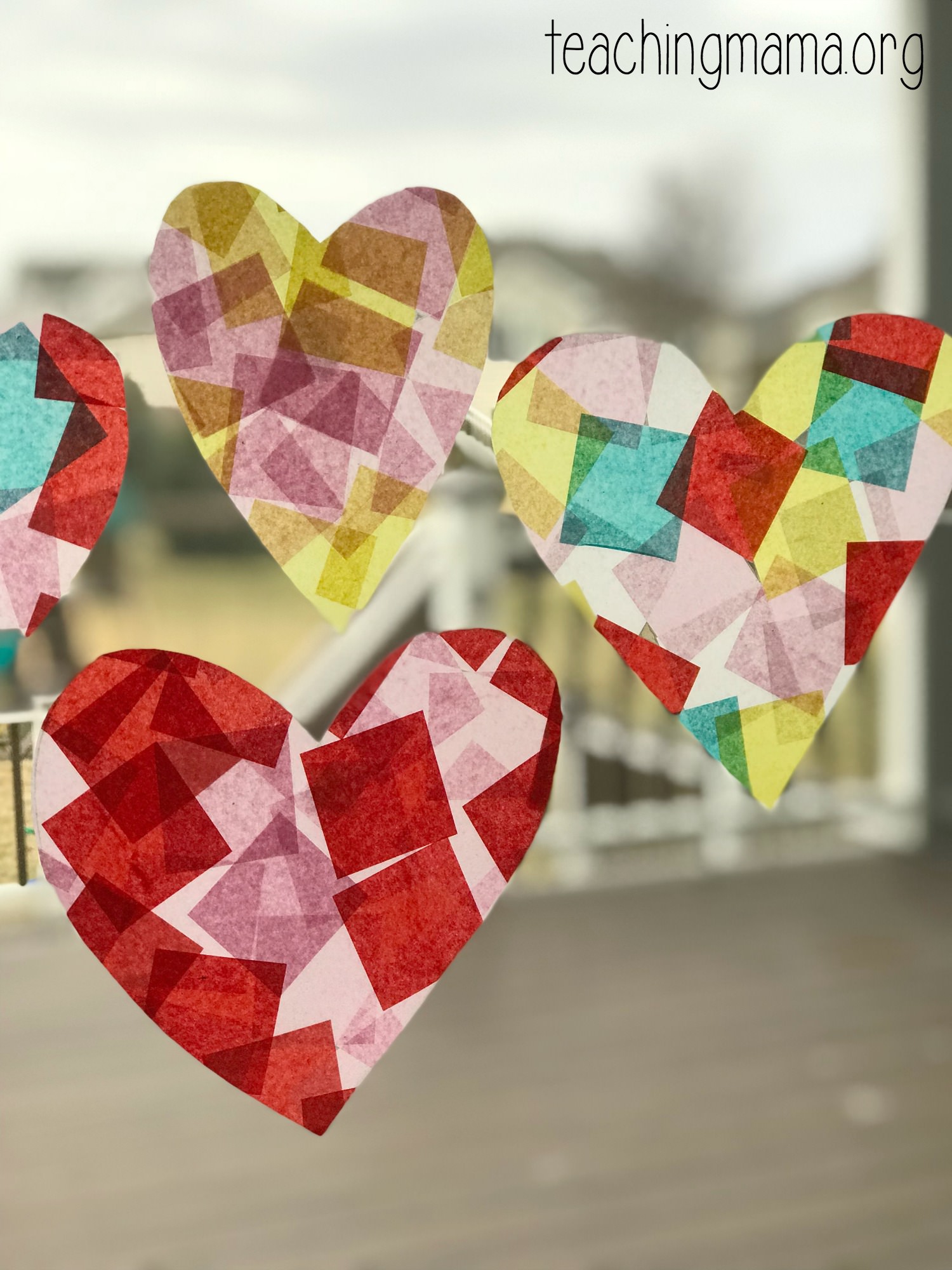 I smile every time I look at them on our window. They are just so bright and cheery!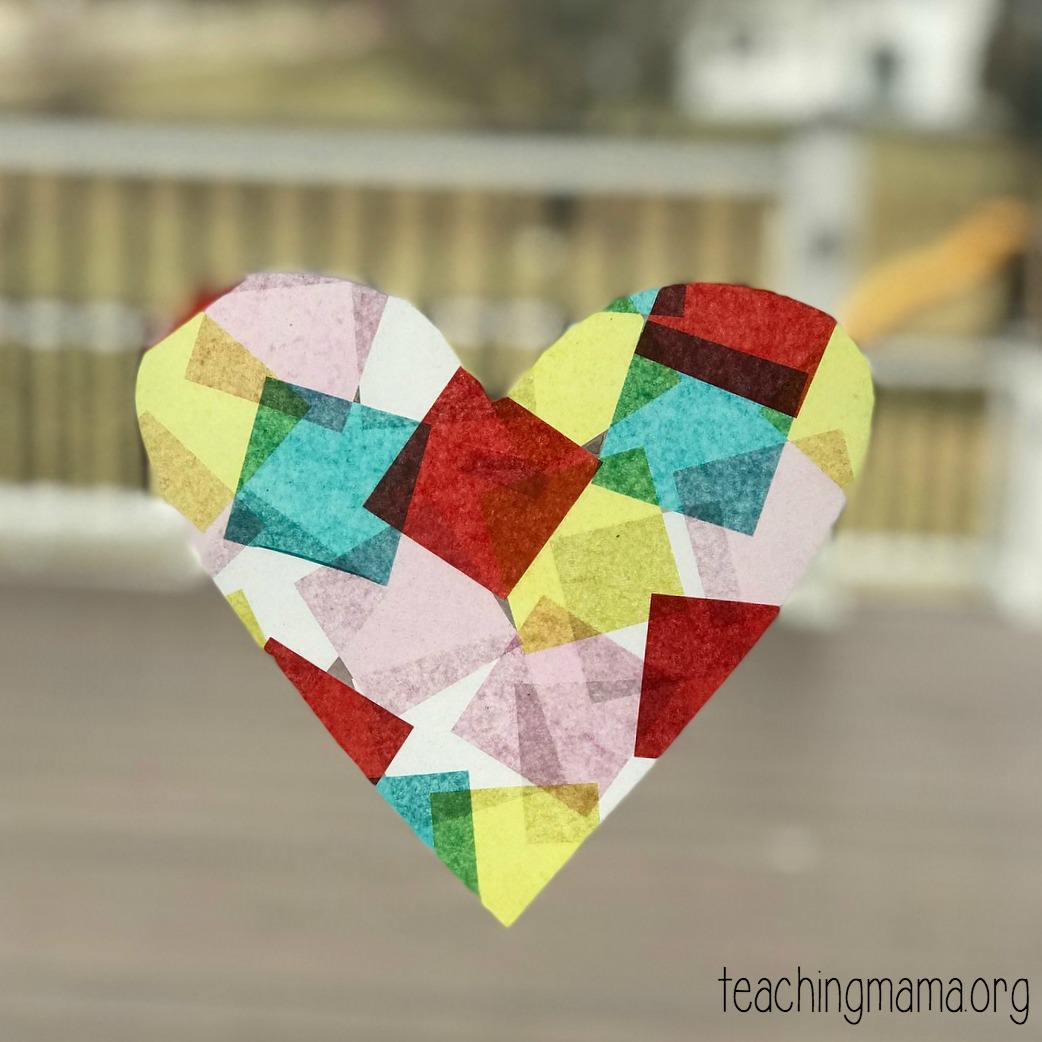 If you don't have a laminator, you can also try using contact paper. I have tried both ways and I think the laminator option works so well!
Hope you'll try this out!