One of my favorite activities to set up for my children are invitations to create with tinker trays. I can't tell you the number of times this activity has saved the day! I set out lots of things for my children to create with and they are focused, calm, quiet, and excited about what they are making. I love to save this activity for a rainy or snowy day where I need something to keep my boys busy. Today I'm sharing with you our tinker tray for fall.
This post contains affiliate links. See my disclosure for details.
Here's what I used with this tinker tray:
googly eyes
stamps and stamp pad from Target dollar section
pumpkin stickers and erasers from Target dollar section
bat erasers from Target dollar section
Kwik Stix (these are paint sticks, but they draw like markers and dry right away!)
clothespins
feathers
pipe cleaners
scissors
paper
glue dots, glue sticks, and glue bottles
washi tape
writing utensils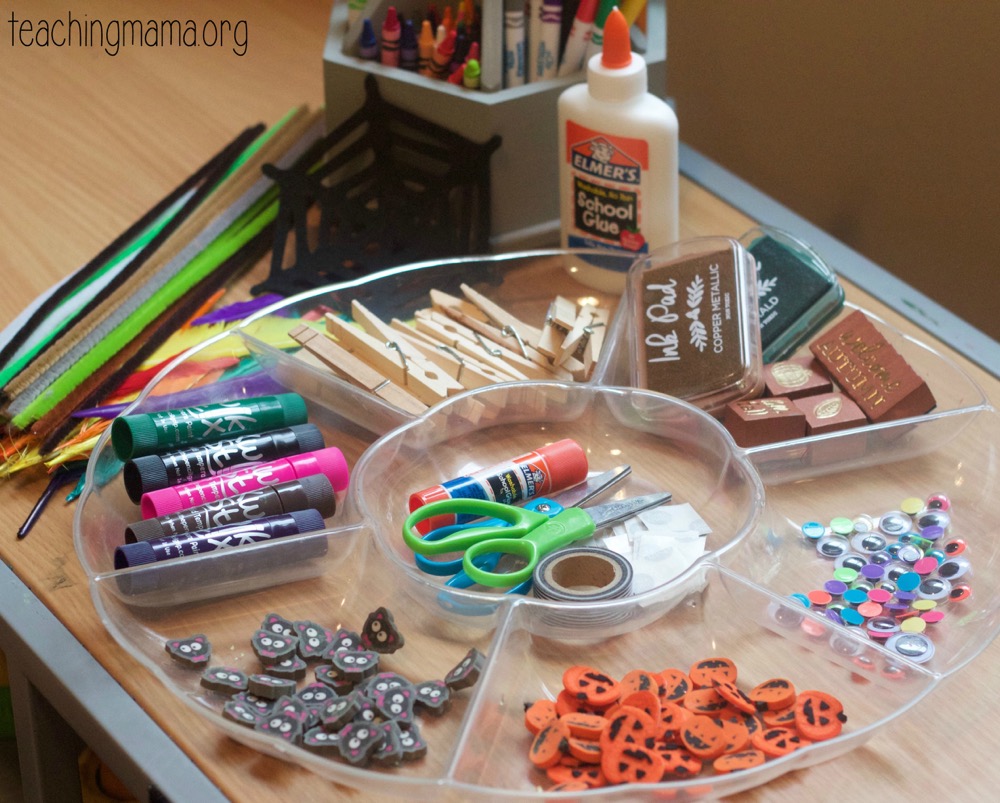 If you haven't used Kwik Stix before, I highly recommend trying them out! They draw like a marker, but look like paint. Plus they dry right away! We love them.
I love to put our writing utensils in a spinning carousel so the children can spin it around and find what they need.
I also love these cute stamps from Target! They are in the dollar section and they probably won't be there for too much longer!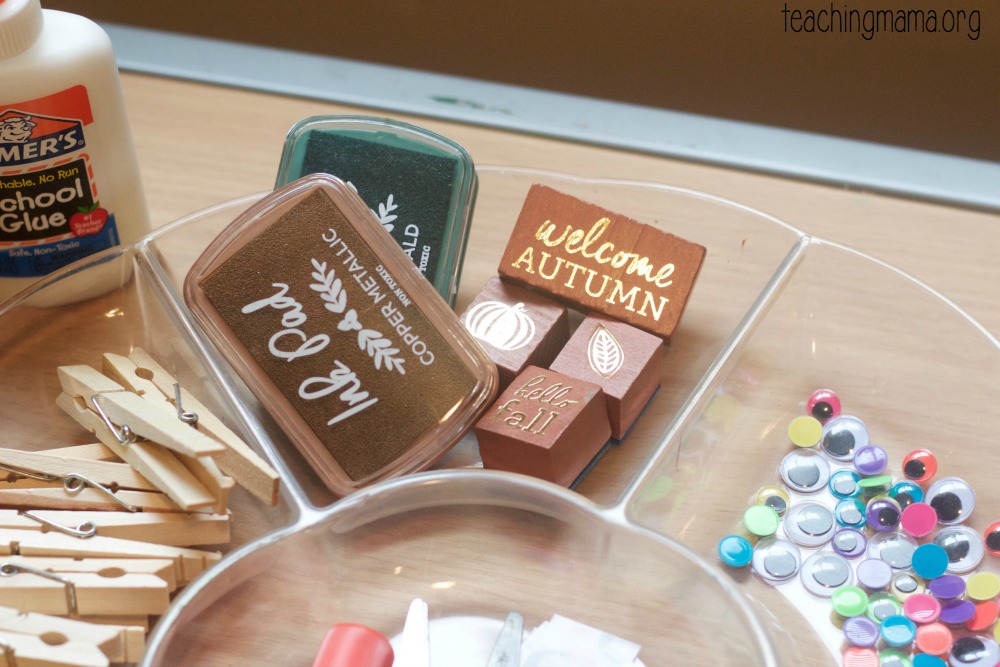 When my oldest got home from school (he's in 1st grade!), I showed them this invitation to play and then I sat back and watched them create! They got busy real fast!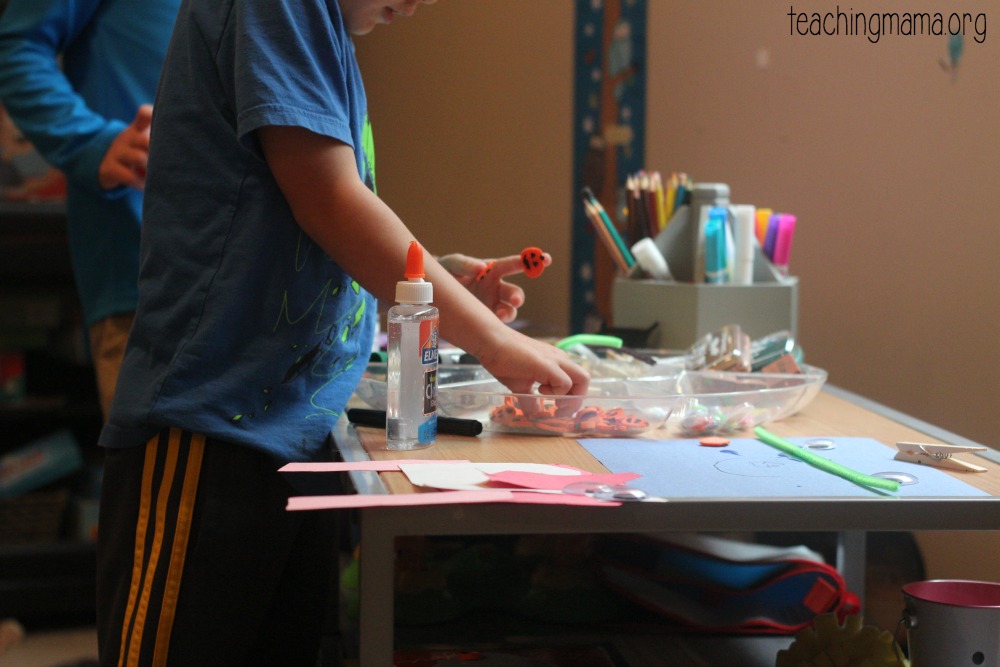 The wonderful thing about tinker trays is there no right or wrong way to make something. There are no instructions (besides not making a mess on purpose!) and children feel so accomplished with their work! I love watching my boys' creativity come alive!
I hope you'll try tinker trays with your children or students. I promise they will love it!