Disclosure: This post contains affiliate links. See my disclosure for more details.
Have you heard of Raddish Kids? It's a subscription box teaching kids how to cook! I wasn't sure what to think of it at first since I haven't heard any reviews about it and my boys haven't expressed too much interest in baking and cooking. However, I was pleasantly surprised by their response to this subscription box!! I'll be sharing our honest review of it in this post and I hope it helps you, too!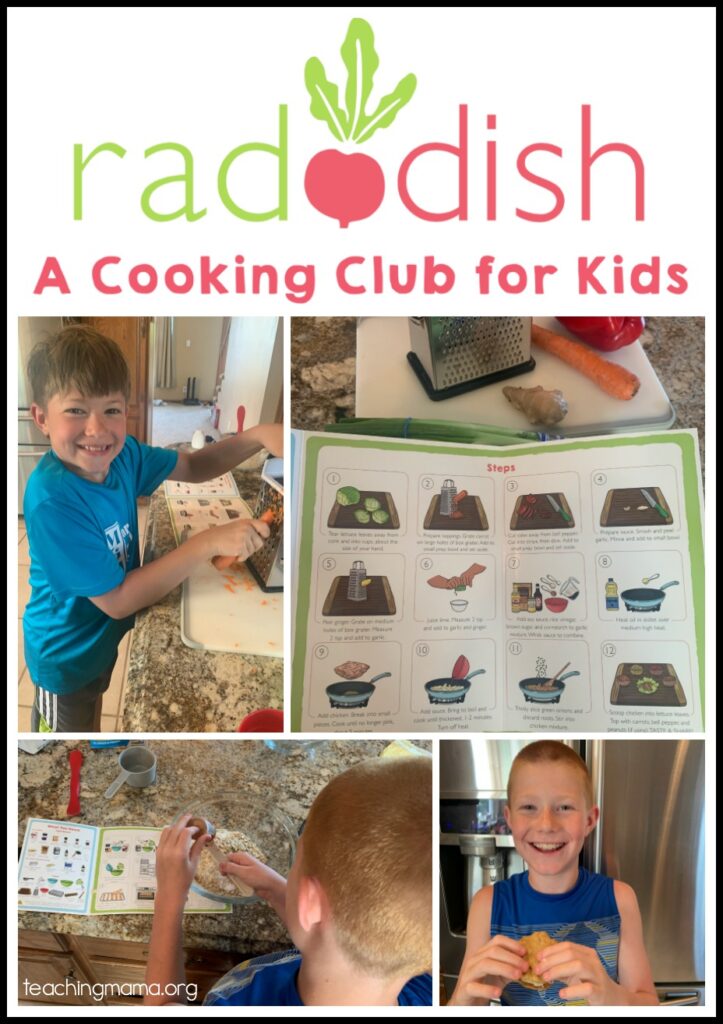 The box comes with three recipe cards, a kitchen tool, a shopping list, conversation cards, and an apron patch. I love the shopping list because it makes getting the supplies so much easier!
The recipe cards are high-quality card stock that are laminated, so you don't have to worry about spilling on them. On one side, you'll see exactly what you need for the recipe.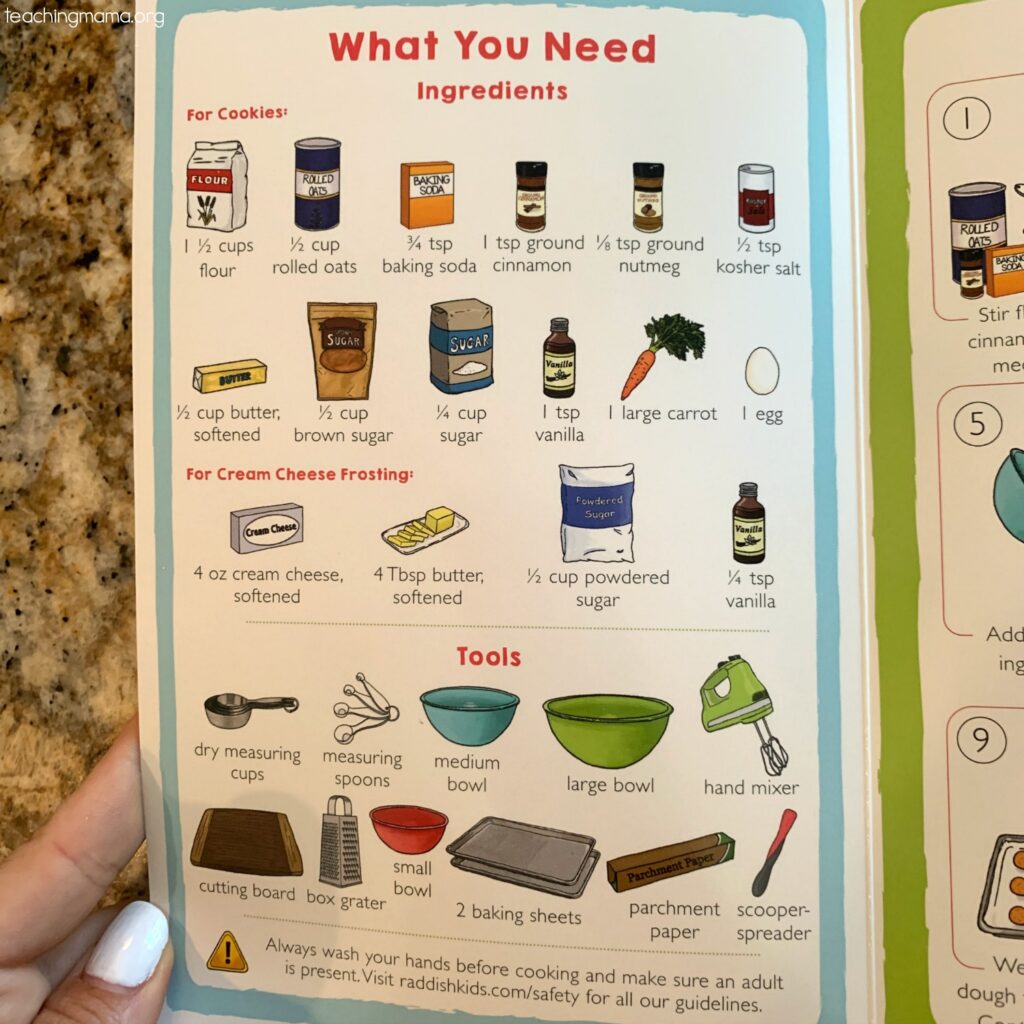 The other part of the card shows the steps. I love that there are pictures and simple words for kids to read.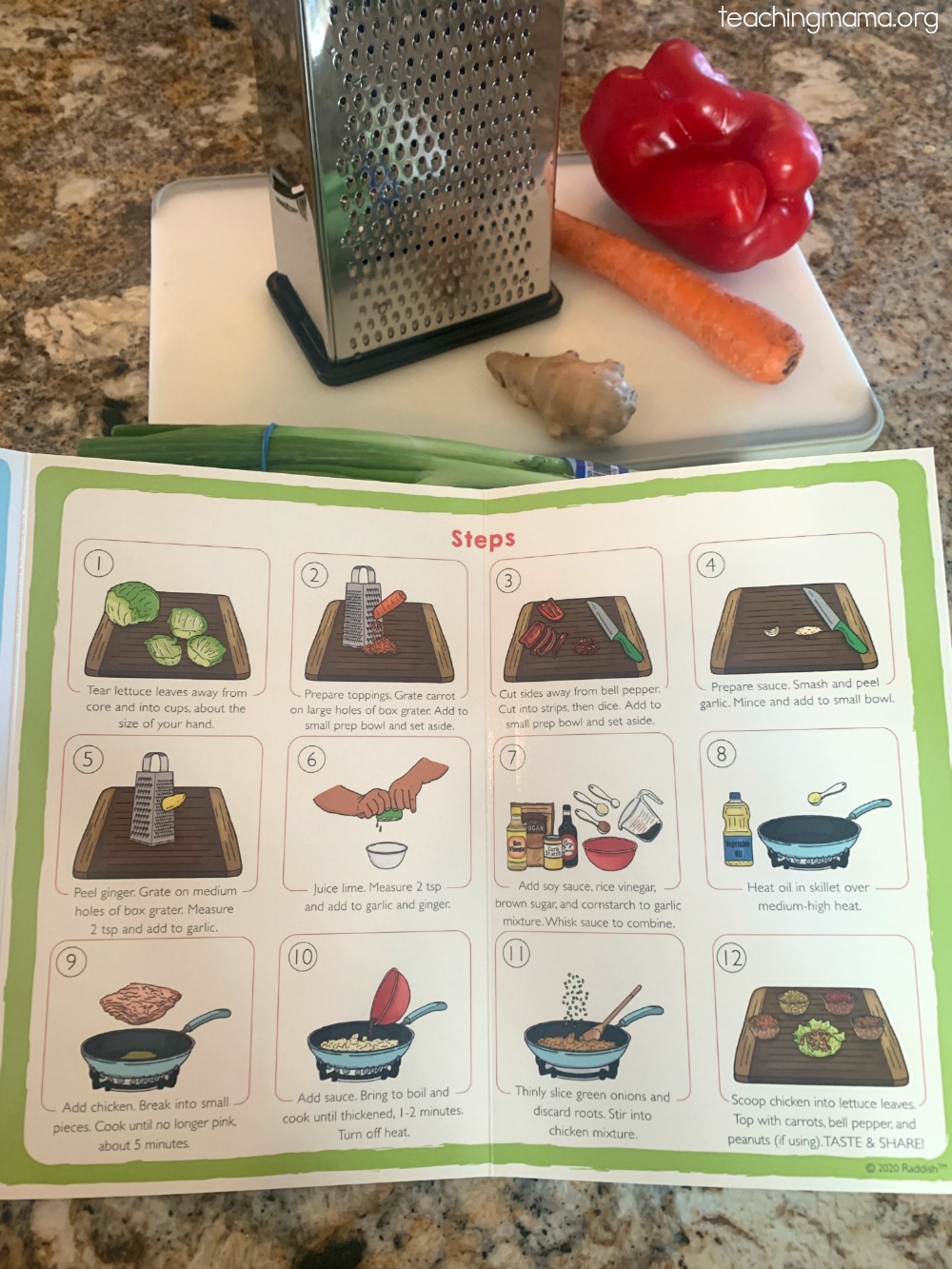 My boys, ages 8 and 10, picked 2 of the recipes to try. My oldest chose to make the carrot cake cookies, which were DELICIOUS! He was honestly so proud of his cookies and he learned a lot! It lit a fire in him to want to bake more and on his own!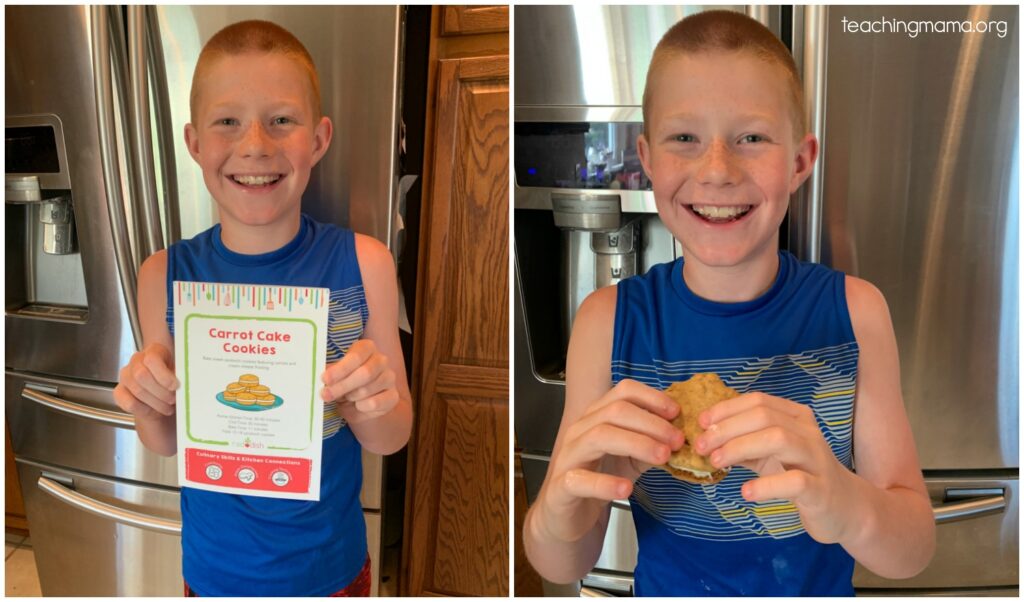 So many things can be learned when baking. Of course, you're learning life skills, but you are also learning how to measure, scoop, pour, mix, use an oven, and so much more! It also makes you appreciate food more.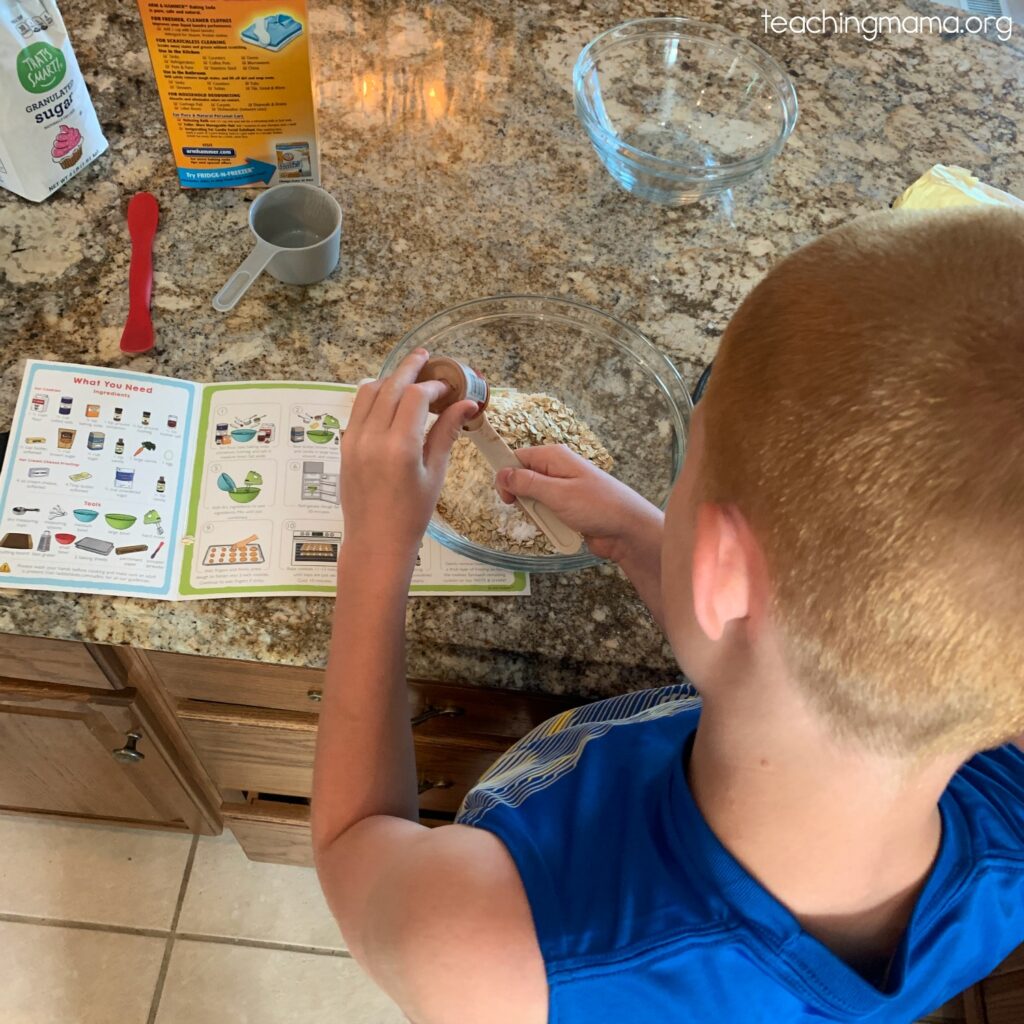 The kitchen tool that came in our kit was a tool that can scoop and spread frosting. It's made of silicone and it works really well!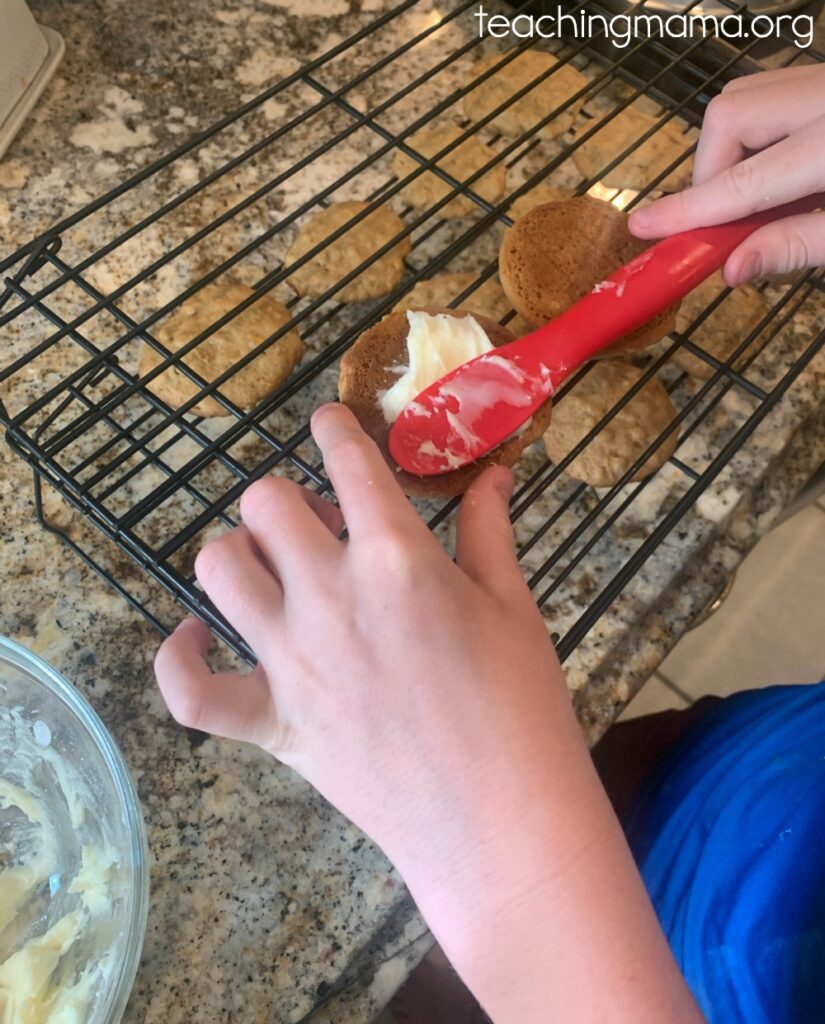 My younger son made the chicken lettuce wraps. They were SO good and my whole family gobbled them up. Plus they are healthy!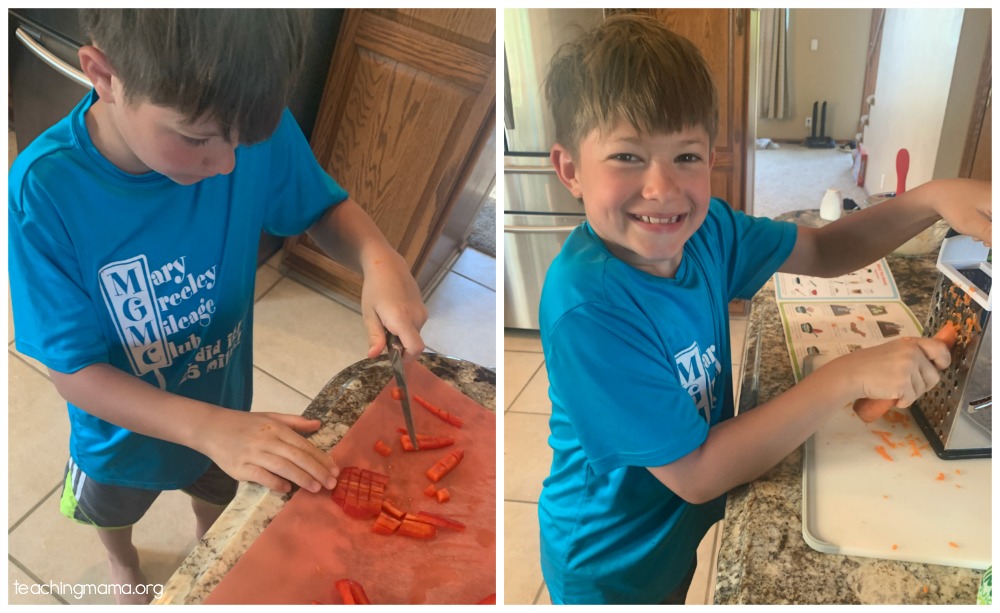 He was also very proud of his dinner.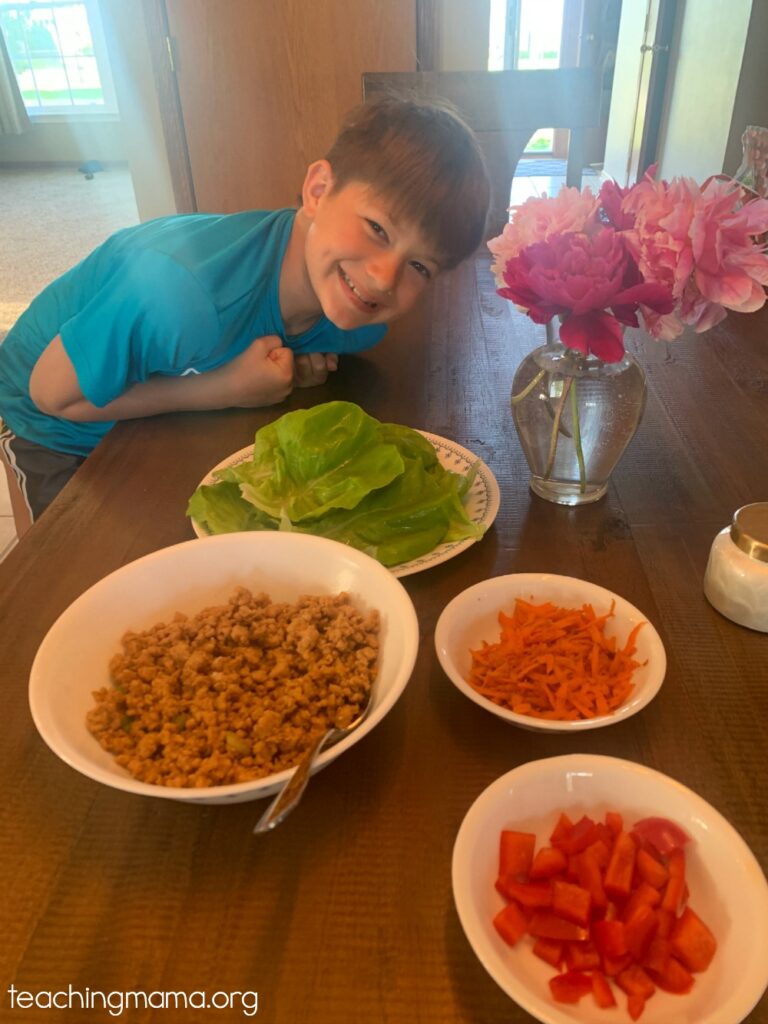 On the back of the recipe card, there are interesting facts for kids to learn. This one was about types of lettuce and spring celebrations around the world.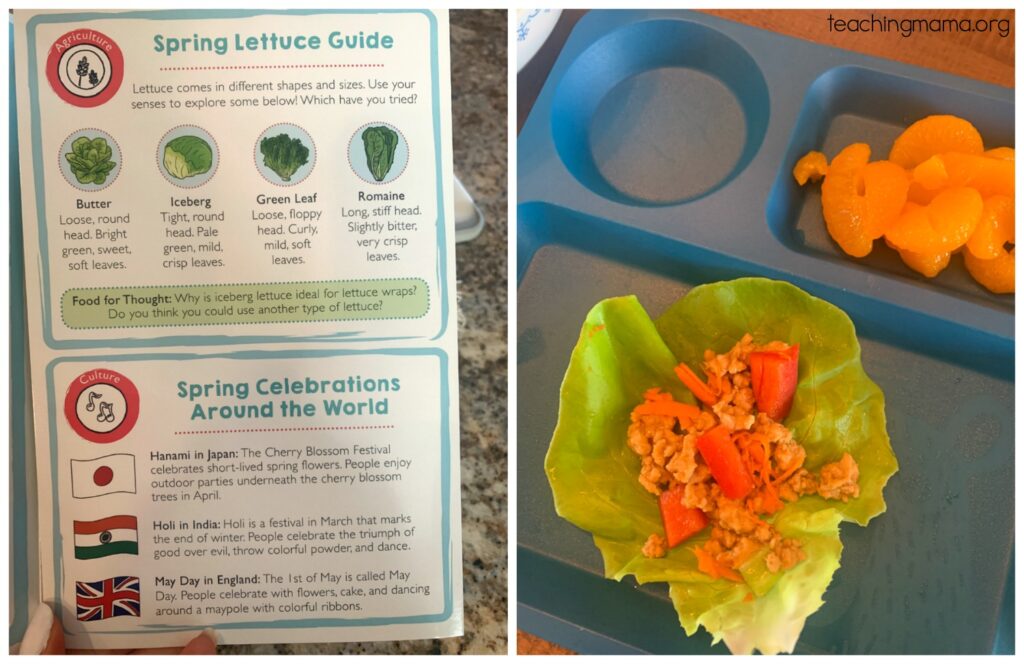 Kids can learn so much through cooking!
math concepts
cutting, chopping, pouring, scooping skills
sensory – just think of all the smelling and tasting!
types of fruits and vegetables
patience

More Details About Raddish Kids
perfect for ages 4-14
each kit is a different theme
food is not included in the kit
subscriptions range from $20-24/month
you can cancel or change your subscription anytime
Overall, we really enjoyed our subscription box. It's practical, teaches a lot, and fun for kids! I was excited my boys enjoyed being in the kitchen and I hope the skills they learn will be something they take with them throughout life.
If you'd like to try Raddish Kids, you can check out their subscription boxes here.