Distance Learning Diploma
What a year 2020 has been already! I never would've guessed this year would have involved so many crazy things, including distance learning. Most schools have resorted to learning online for the rest of the school year. These unprecedented times are hard and stressful and it makes me sad for teachers and students who won't be able to wrap up the school year together.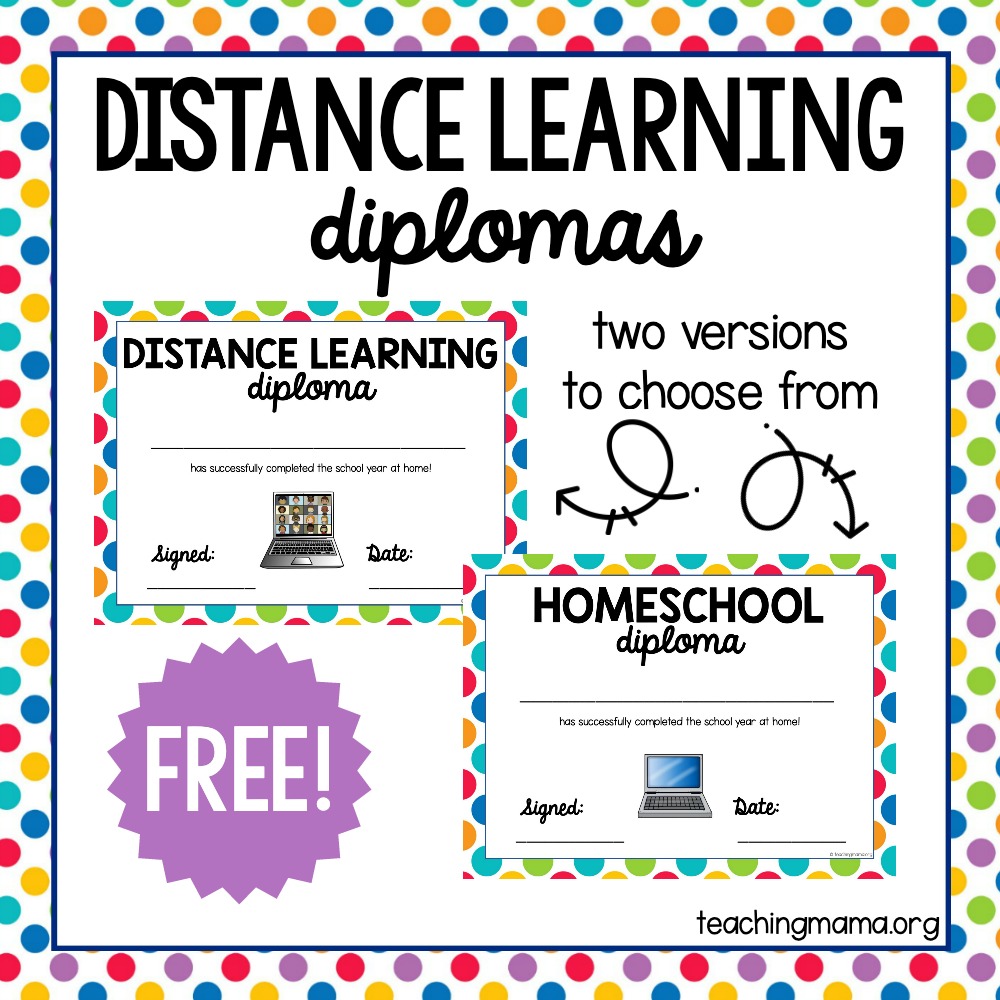 To help put some closure on the school year and to celebrate finishing school at home, I put together a couple of distance learning diploma printables.
There are four options: two using the words 'distance learning' and two using the word 'homeschooling.'
This would be great to take a picture with your child holding the certificate to save as a memory of this wild school year.
I know this year has not been what we've been wanting and we wish things could go back to the way they were. I hope that will be in the near future!
You can download this free printable below: