Summer is just about here! If you're wondering how to keep your kids busy this summer, don't worry! I've got you covered with my June Activity Calendar!
Last summer I made activity calendars with one fun activity per day on it. I've heard from so many of you requesting calendars for this summer, too! So today I'm sharing with you my updated calendars.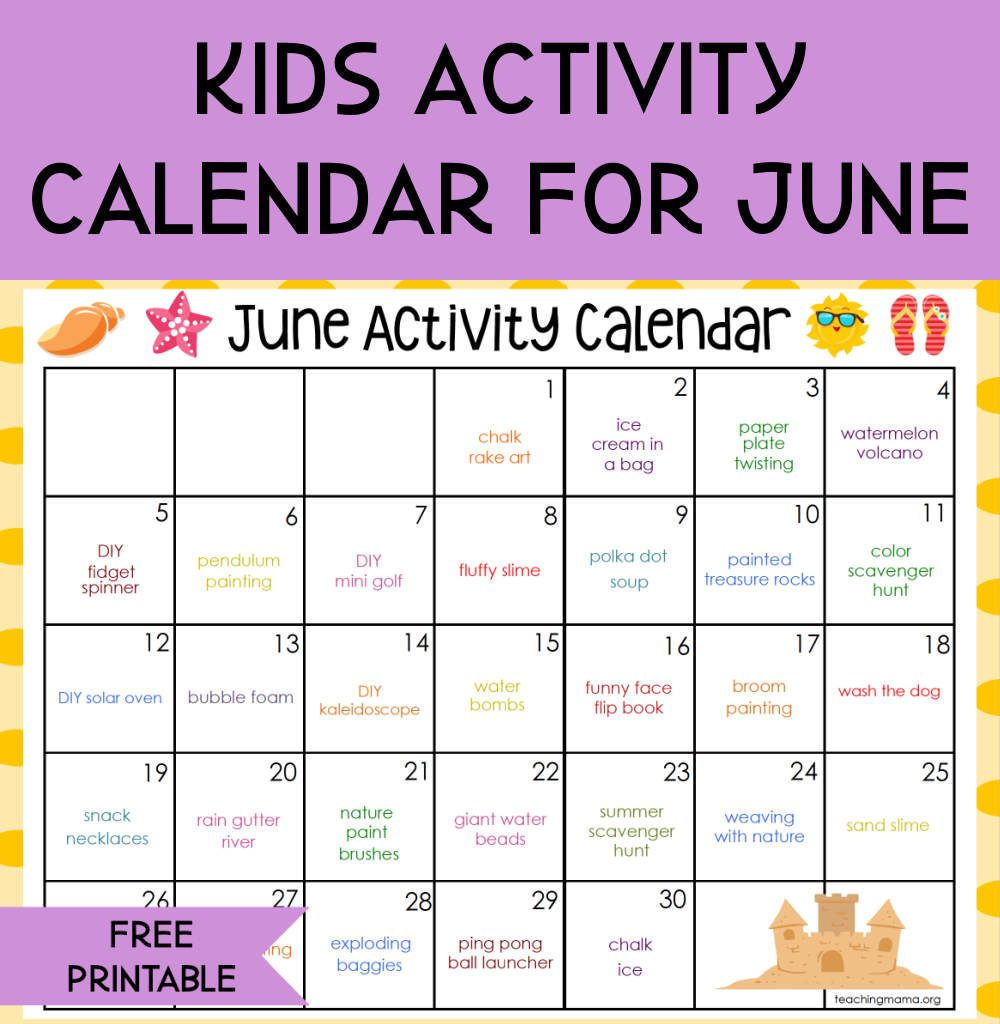 Here's how this calendar works…
Download the printable at the bottom of this post.
Click on the colored words on the calendar to take you to the post for directions.
You can also print this calendar to see it at a glance. (Make sure Adobe Reader is up to date so it will print properly.)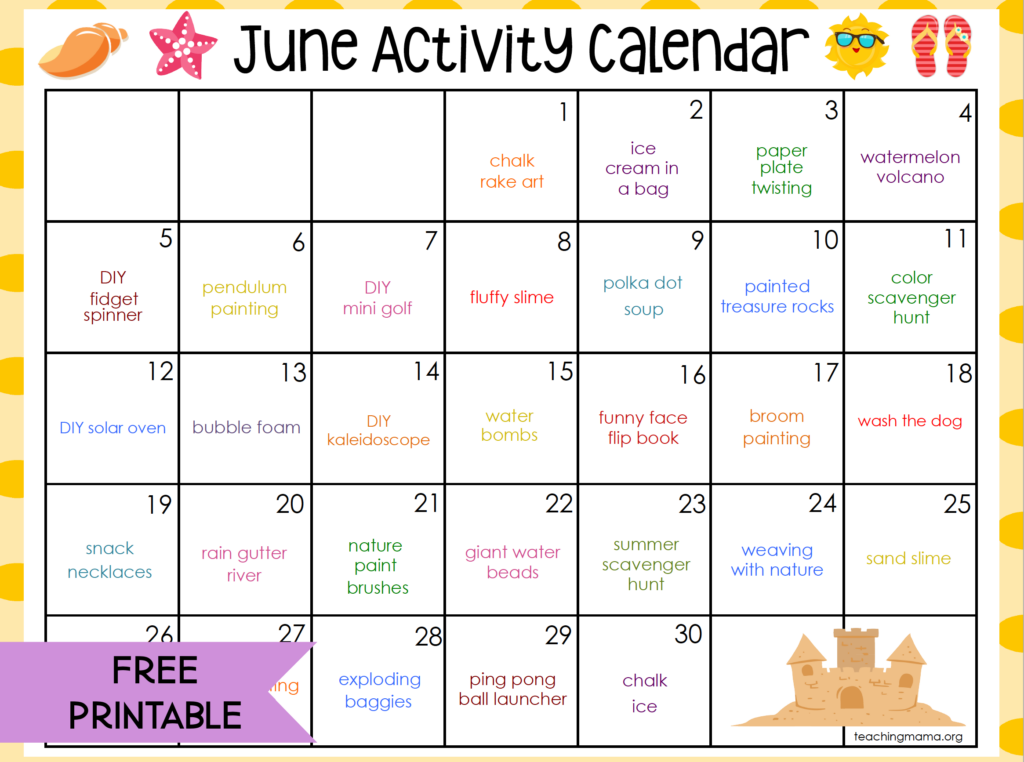 Here are the activities for the month of June:
June 1- Chalk Rake
June 2- Ice Cream in a Bag 
June 3- Paper Plate Twisting
June 4- Watermelon Volcano 
June 5- DIY Fidget Spinner 
 June 6- Pendulum Painting
June 7- DIY Mini Golf
June 8- Fluffy Slime
June 9- Polka Dot Soup
June 10- Painted Treasure Rock
June 11- Color Scavenger Hunt
June 12- DIY Solar Oven
June 13- Bubble Foam
June 14- DIY Kaleidoscope 
June 15- Water Bombs
June 16- Funny Face Flip Books
June 17- Broom Painting
June 18- Wash the Dog
June 19- Snack Necklaces
June 20- Rain Gutter River
June 21- Nature Paintbrushes
June 22- Giant Water Beads (you'll want to order this ahead of time!)
June 23- Summer Scavenger Hunt
June 24- Nature Weaving
June 25- Sand Slime
June 26- Soap Foam Sidewalk Paint
June 27- Painting with Feet
June 28- Exploding Baggies
June 29- Ping Pong Ball Launcher
June 30- Chalk Ice
Hope these ideas give you inspiration this summer! You can mix up the activities and do them on different days, but this gives you a place to start!
You can download the calendar here —> June Activity Calendar 2022