Summer is the best time of year, in my opinion! We love being outside and soaking up the sunshine. A fun activity you can do during the summer is a scavenger hunt! I put together several summer-themed scavenger hunts you can do with your kiddos!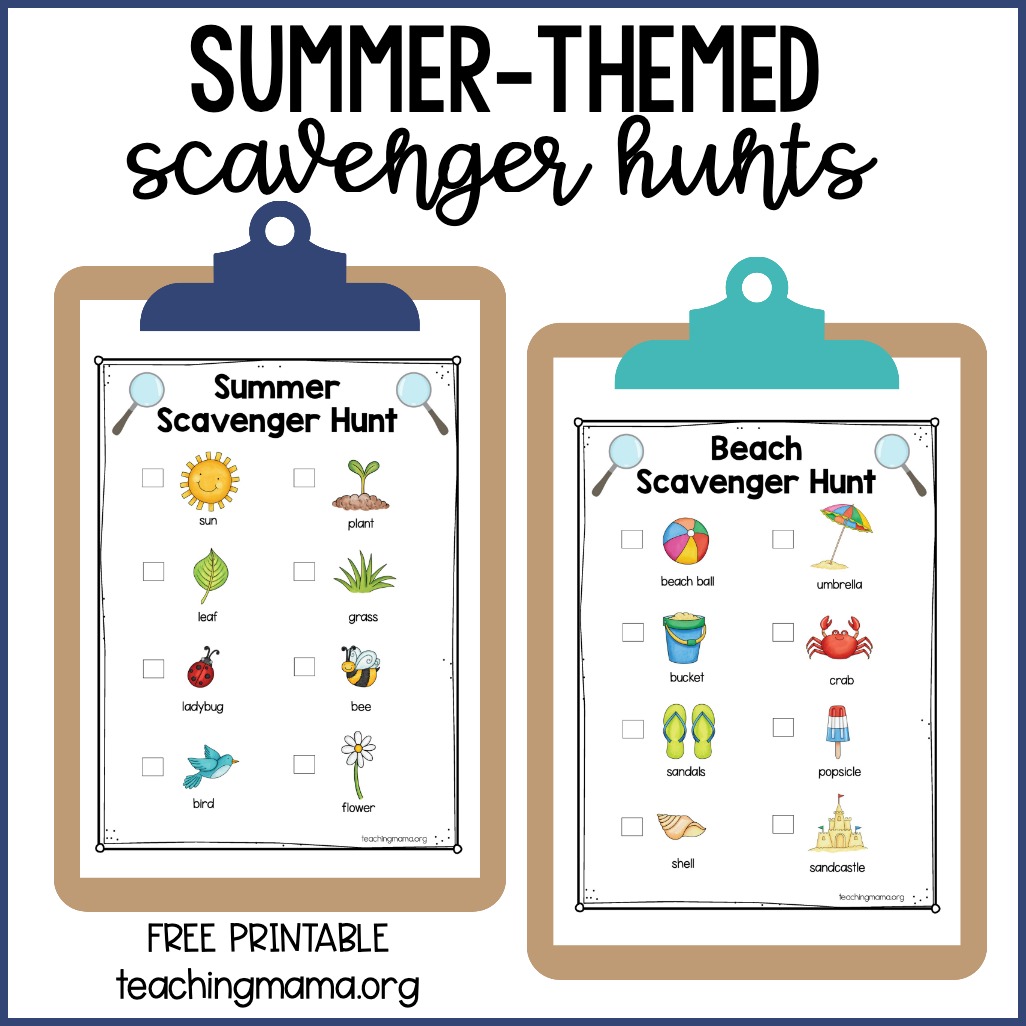 All you have to do for this activity is just print out the printable, add it to a clipboard, and use a pencil to mark off the items you see, hear, feel, taste, or smell. You could go on a nature walk and to look for items on the scavenger hunt. This is great for activating the senses!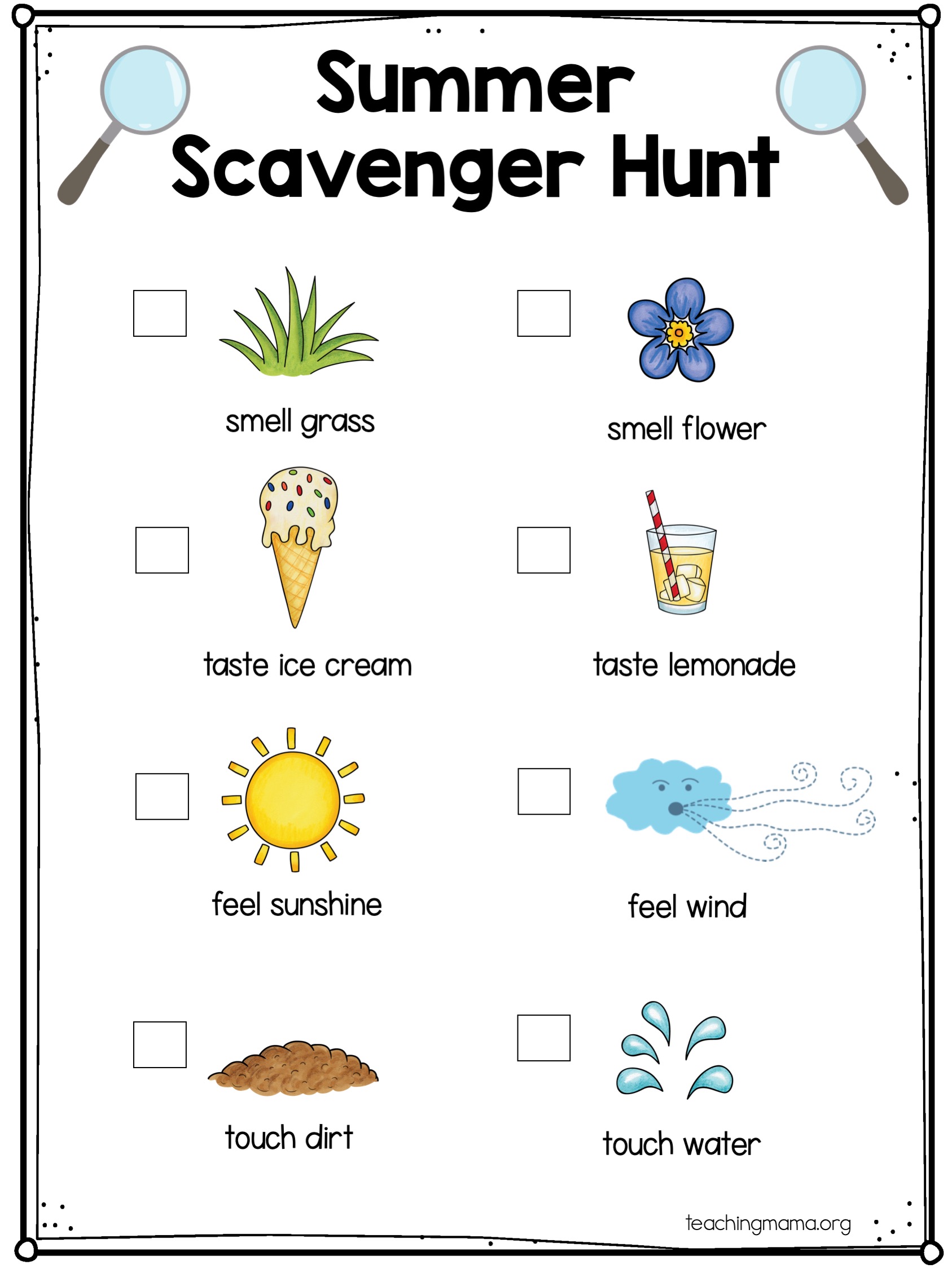 It's totally ok if you can't find everything! I tried to add things that are commonly found during summer, but I know we live in different places so it may be harder to find certain items.
I also created some fun scavenger hunts for the backyard and for going to the beach!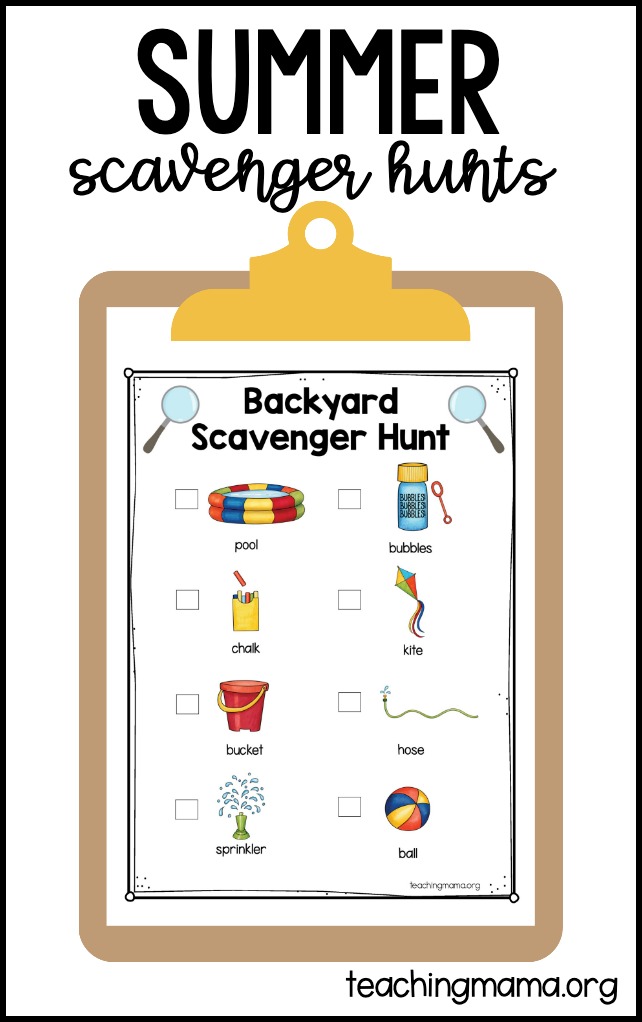 If you want to try these scavenger hunts, you can download the free printable below!