Spring is here and we are so excited for the warmer temperatures and opportunities to get outside! I don't know about where you live, but where we live it is so cold during winter and we cannot wait to get outdoors when spring arrives! This year we are putting together a small garden on our front porch. (Since we don't have space for a garden in the ground, this is what we are doing this year!) While I was putting our porch garden kit together, I thought of how it would be a perfect large sensory bin for my little ones to use. So before planting the seeds in the soil, I put together a letter sounds matching game.
This post contains affiliate links. See my disclosure for details.
This game ended up being a big hit with all 3 of my boys! My kindergartener thought it was easy and loved helping his brothers. My preschooler loved this game and it was a little challenging for him. My toddler just loved to dig in the dirt!
Here's what I used for the letter sounds matching game:
patio garden
potting mix
small garden shovel
How to Play:
Bury the alphabet letters and pictures in the potting mix. There will be a picture for every letter that matches the its beginning sound. The goal of the game is to dig for the magnets, and match the letter to the picture with that beginning sound.
Have them place the letters in a spot away from the soil, so they don't get confused. We put ours on a chair next to the garden.
If your child is overwhelmed with finding all 26 matches, you can start with just 10 matches. You don't want to overwhelm little ones, otherwise they will shut down and won't want to do the activity!
It was so fun to watch my 3 boys do this activity together!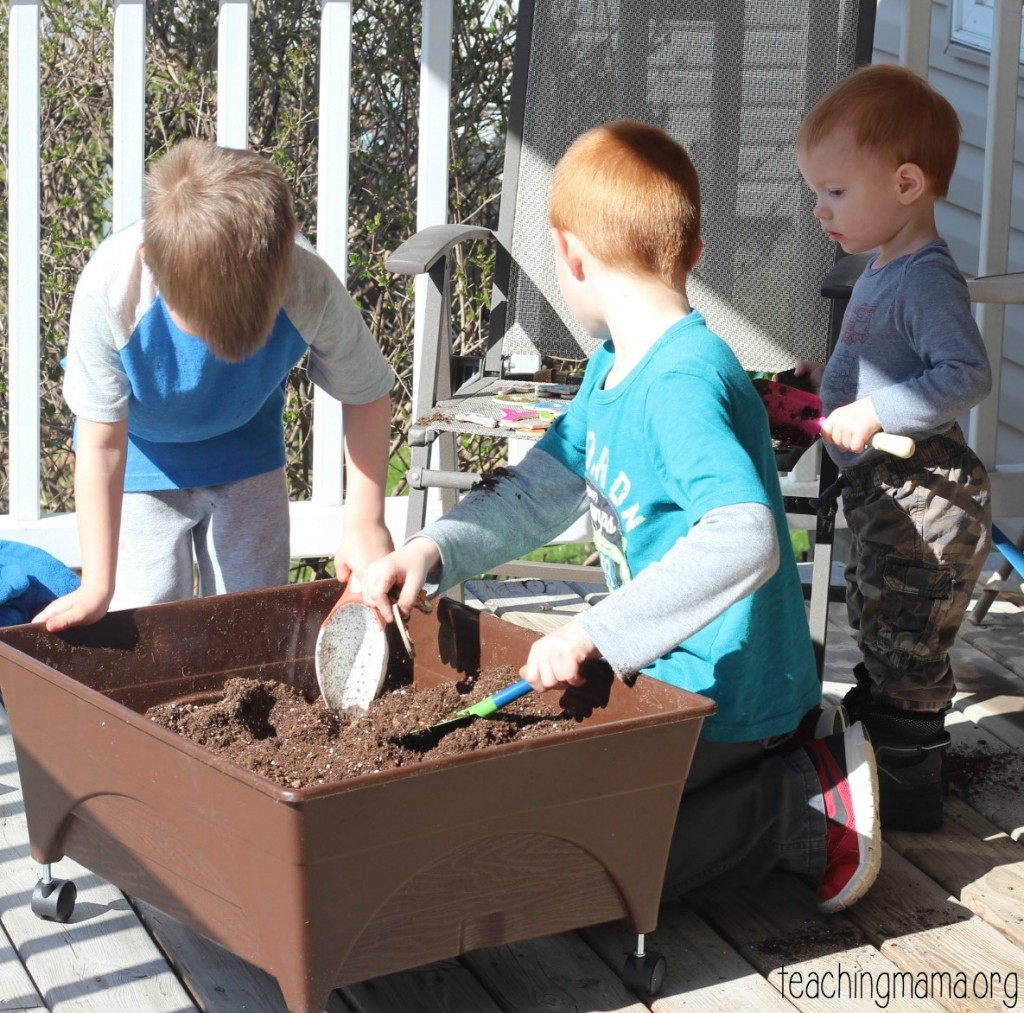 The kids were happy when they found all 26 matches!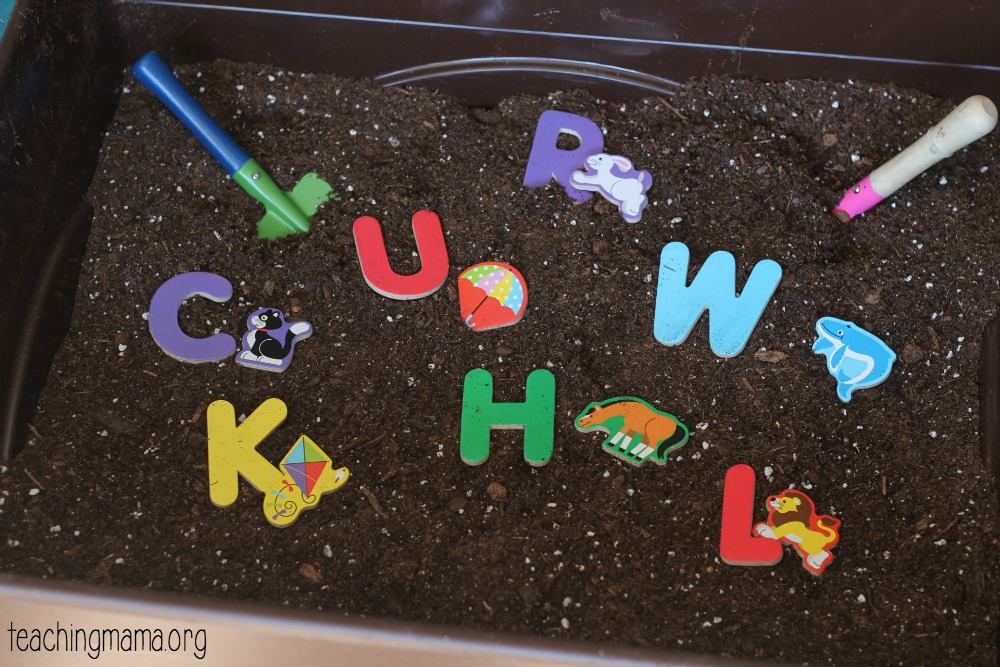 This activity was so easy to set up and it was a great learning activity! I hope you'll try it out!
Happy Learning and Happy Spring!