Sight Word Readers for the Word "See"
Today I'm sharing with you my sight word readers for the sight word "see". I'm loving this new series on sight word readers and it's fun to see that you're enjoying them, too!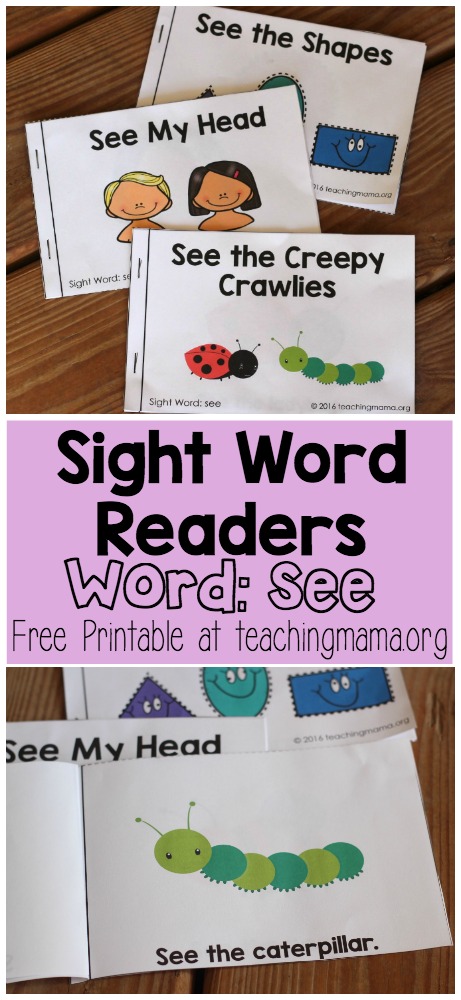 This word can be sounded out like "sss-eee", but it's a word that is used frequently in text and it's good for children to recognize it without having to sound it out.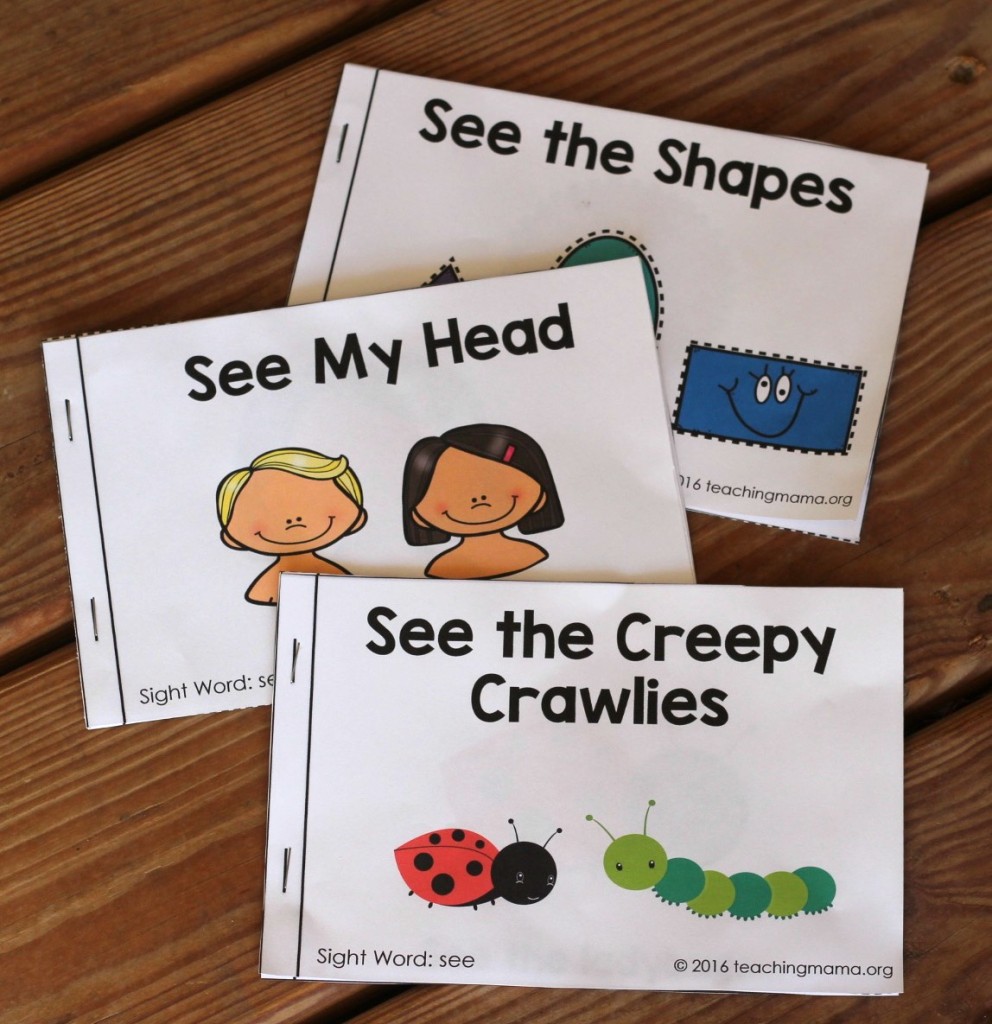 There are three booklets in this set:
See the Shapes
See the Creepy Crawlies
See My Head
Each page contains the word "see". The other words on the page will be either another sight word or a word they can decode by looking at the picture. For example, the page says "See the caterpillar".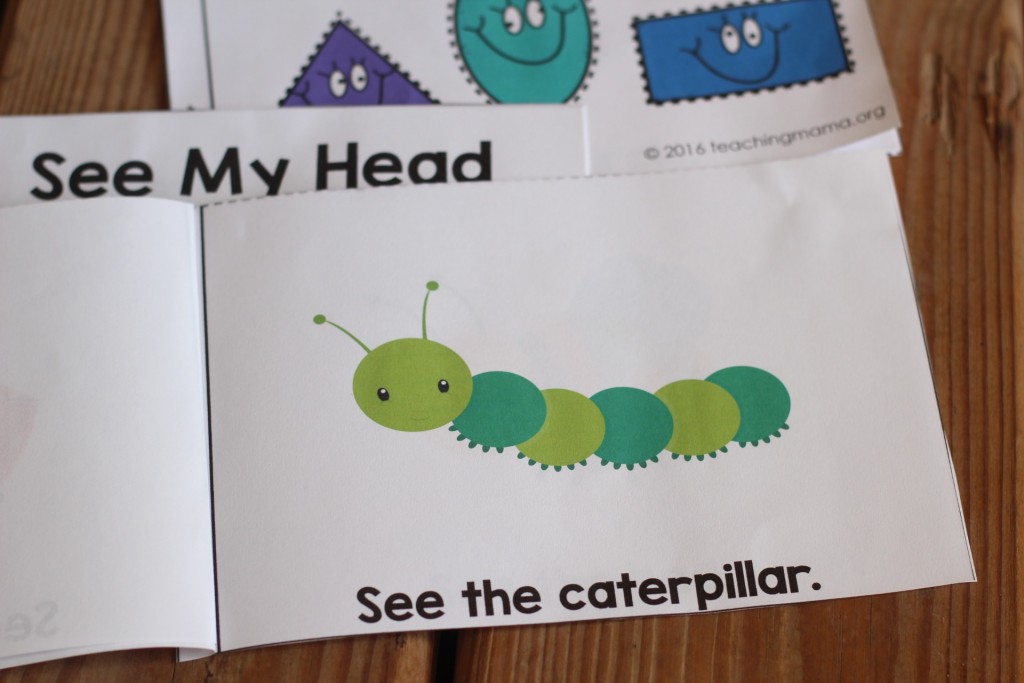 How to Teach:
Have your child point out the word "see" at the beginning of the sentence. If this is the first time seeing the word "see", talk about the sounds in the word (s and ee) and then put them together to sound out the word.
Then move on to reading the word "the". They may know that sight word already, or you may have to remind him of it.
Next, point to the picture to see if your child recognizes what it is. In this case, it's a caterpillar. After the child has decoded what each word is, read the whole sentence together. All of the pages in these booklets are similar, so once they figure out the first few pages, they will be able to read the other pages (but they may need help if they don't know what the picture is!). Just remember to encourage your child to read according to his ability.
Even though it may seem like they aren't really reading, they are picking up great reading skills. They are learning to hold a book, read from left to right, observe how sentence structure is set up (with a capital letter at the beginning of a sentence and period at the end). Reading these sight word booklets will boost your child's confidence with reading!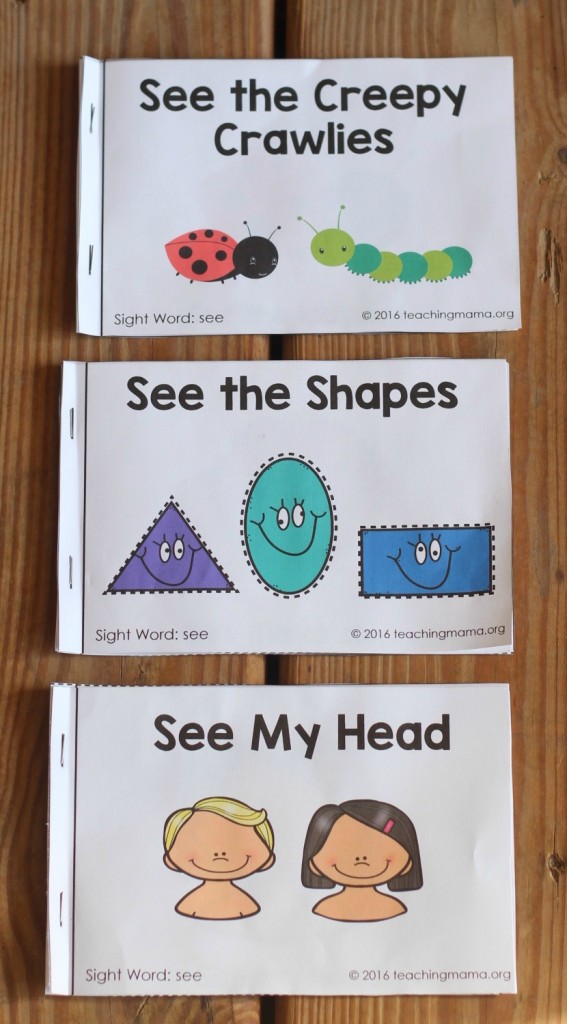 You can download the free sight word readers here —-> Sight Word Reader- see
Printing Instructions:
Print pages 2-13 on paper. (Page 1 is my Terms of Use.) You can also print the pages front and back. If you have troubles printing, make sure Adobe is up to date. You can download the most current version here.
After printing, cut out the pages and staple them together. Enjoy reading!
Looking for more sight word readers?
Check out my bundle pack that includes 22 sight words and 66 printable booklets! Find out more about the bundle here.