Father's Day Letter – Free Printable
Father's Day is just around the corner! If you're looking for an easy and meaningful idea, check out this free Father's Day Letter printable!
Some of us won't be able to see loved ones for Father's Day this year, such as grandparents, so sending them something in the mail is the next best thing!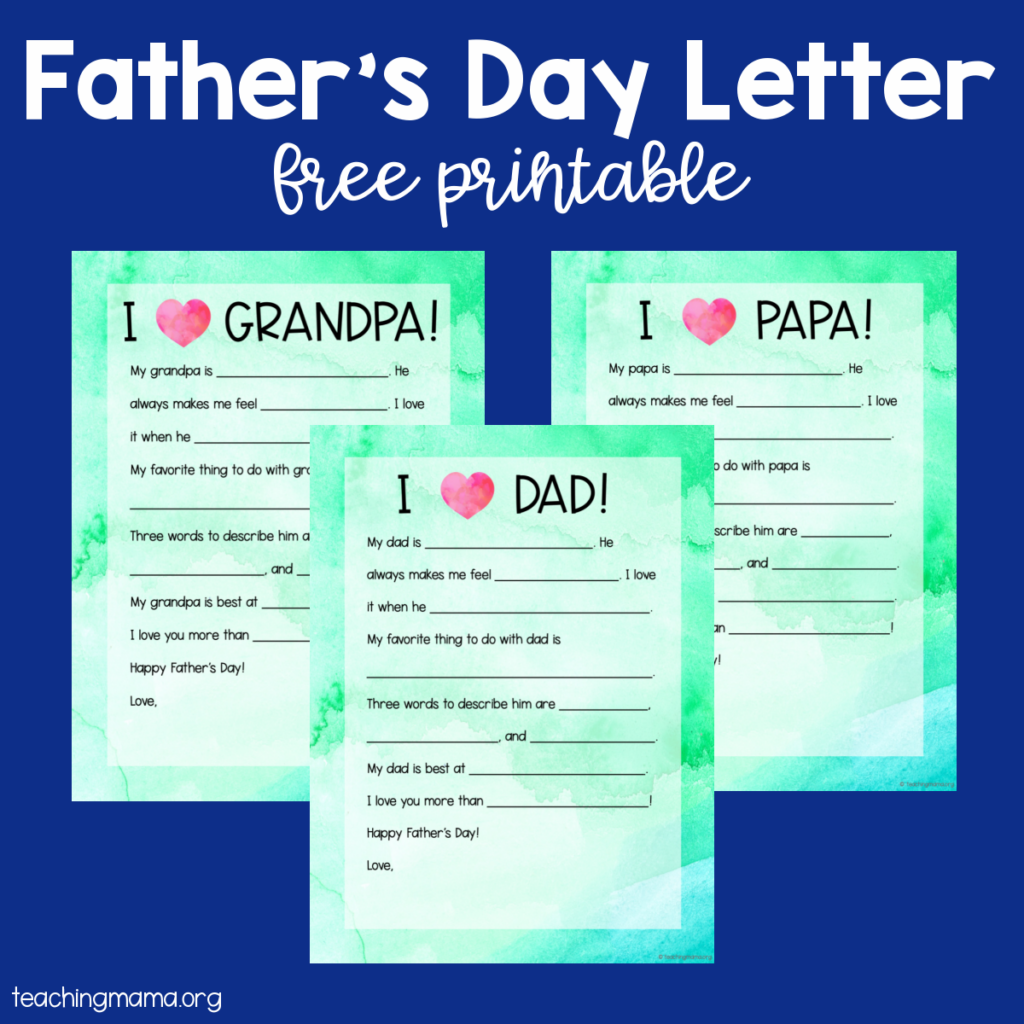 I created this Father's Day letter for children to fill out for a father, grandfather or someone special in their life. You can have your child fill in the blanks and sign it at the bottom. It's an easy and fun way to show a loved one how much you care about them.
This would be an easy gift for moms looking for a simple gift for their kids to give!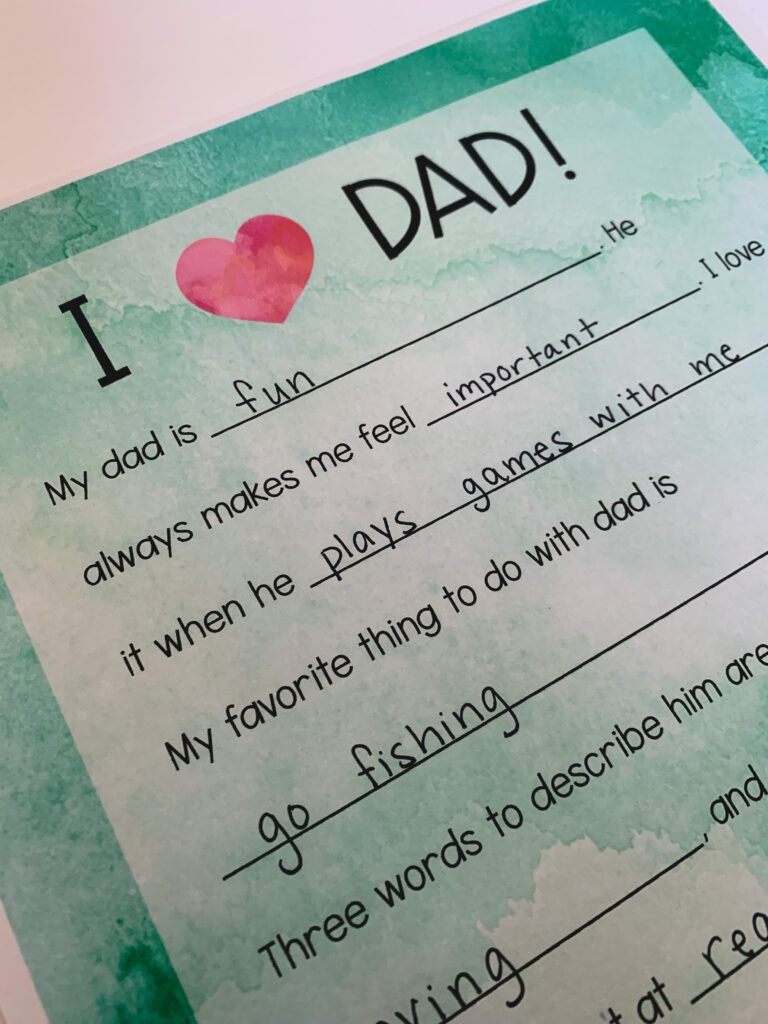 I love the beautiful watercolor paper for the printable. I hope you love this, too!
You can download the free printable below:
Happy (early) Father's Day to all the fathers, grandpas, uncles, and honorary fathers!