Last Day of School Questionnaire
Hooray for the last day of school!
Every year, I have my kids fill in a simple questionnaire at the beginning of the year and then we do it again on the last day of school. It's so fun to read their answers!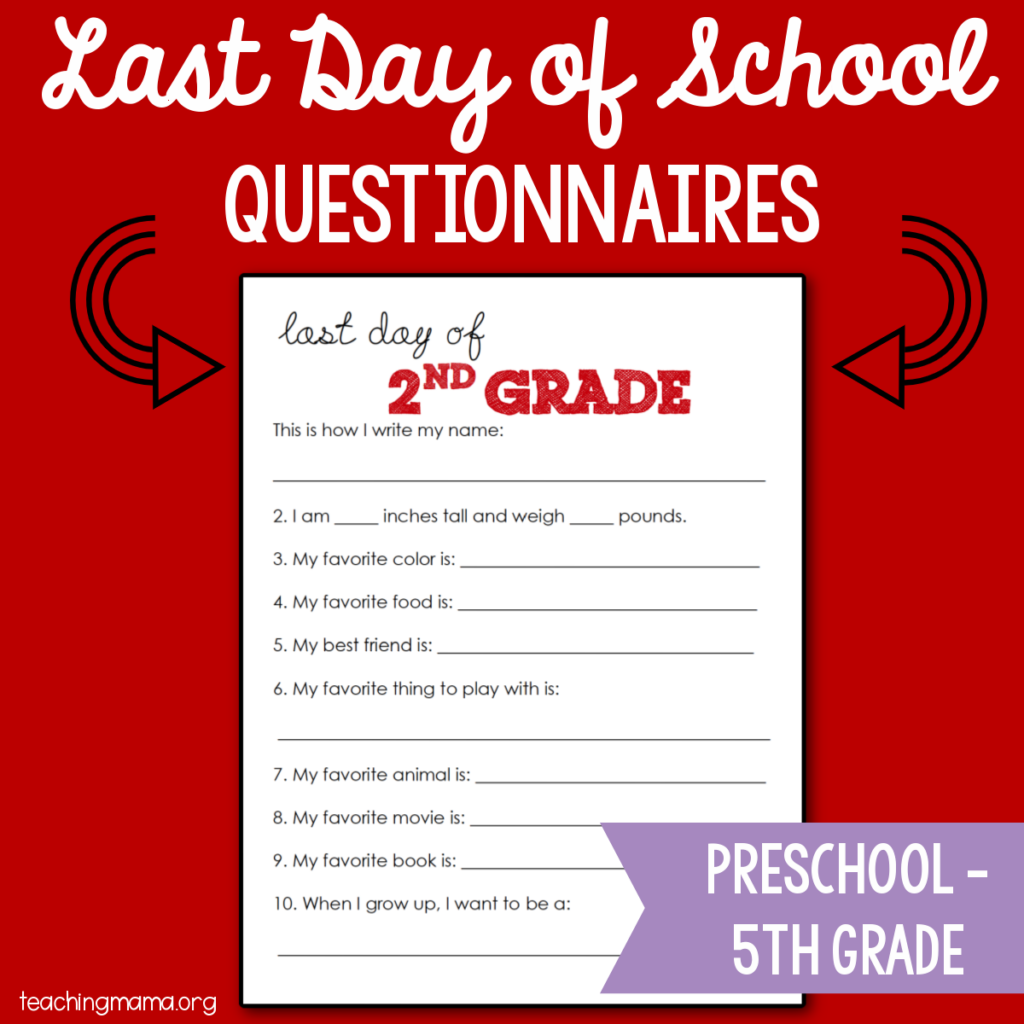 You can find the first day of school questionnaires here.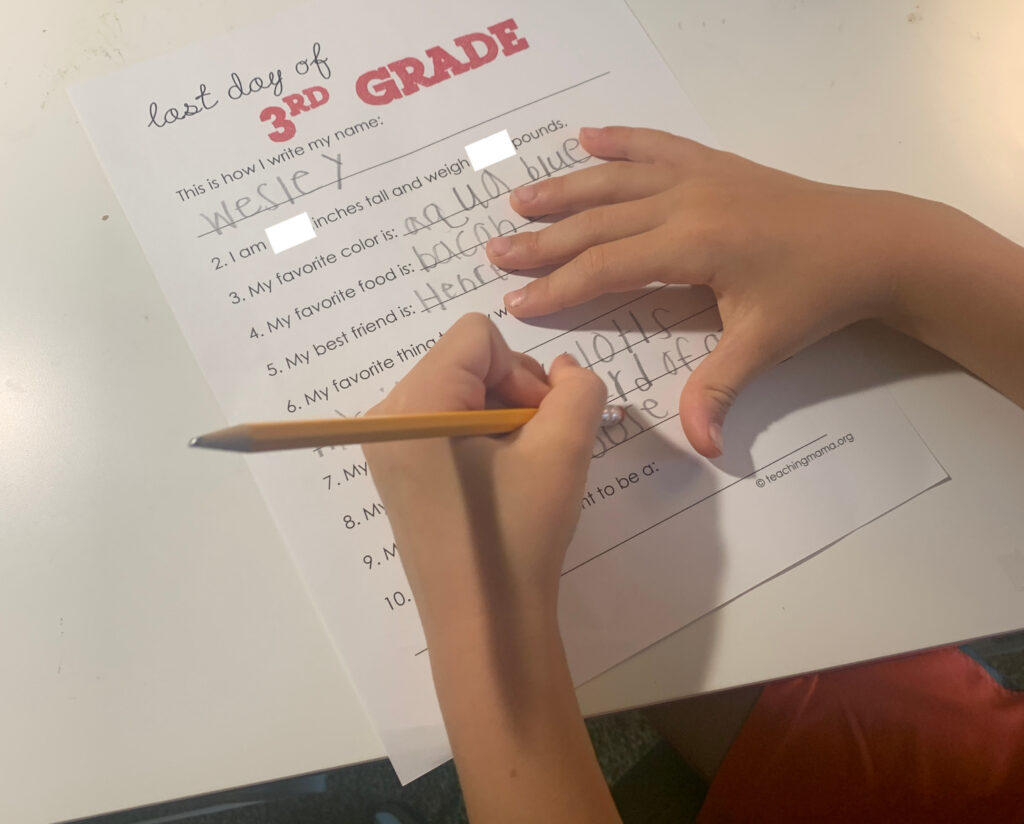 Today I'm sharing the same questionnaire for the end of a school year. These questionnaires are for preschool through fifth grade.
You can download the questionnaires by clicking the links below!
If you need a last day of school sign, make sure to check these out!
Have a great summer!