We are really into butterflies right now! Like I mentioned last week, we are watching caterpillars turn into butterflies. Yesterday, the butterflies formed their chrysalides. I literally watched one of them change and it was amazing! (You can read all about the butterfly kit here.)
Since we're learning about butterflies, I decided to create a life cycle activity. I created a butterfly life cycle cup to teach my little ones the life stages of a butterfly.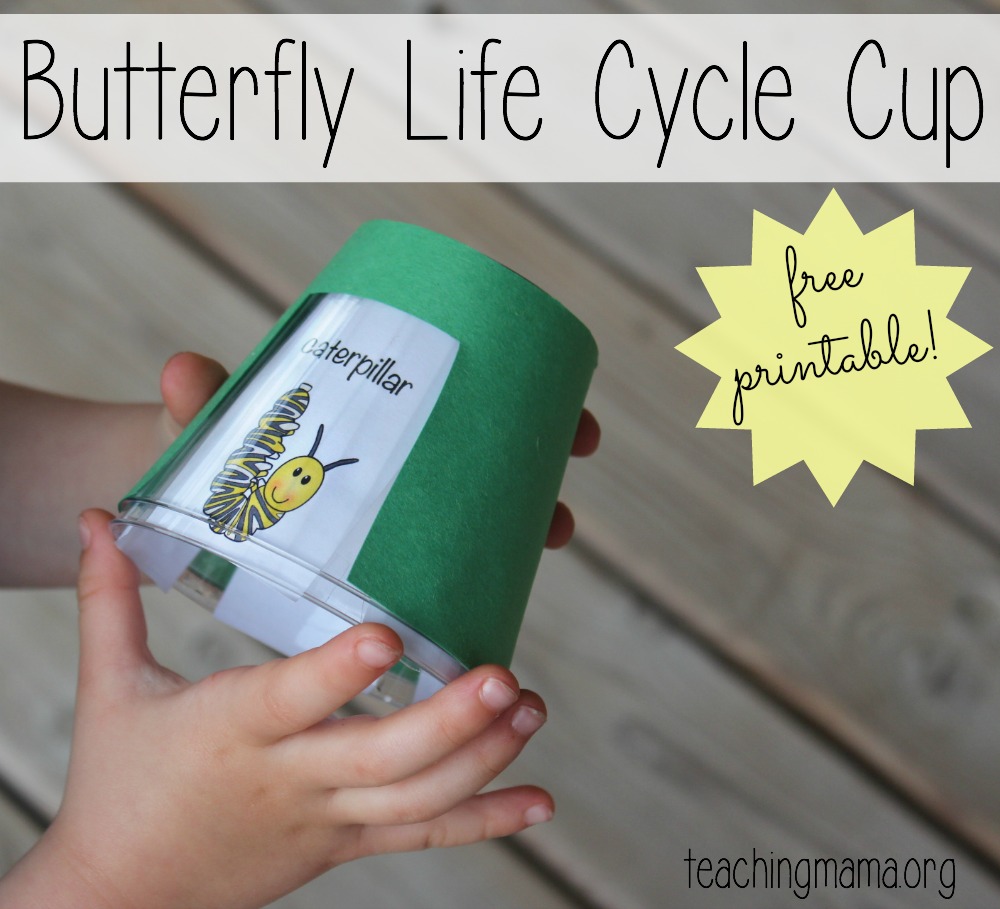 Here's what you need for the activity:
2 plastic cups (I used 9 oz. clear party cups like the ones here)
colored paper
glue stick
printable of clip art (found at the bottom of the post)
scissors
To start, print the printable. Cut out the 5 pictures of the butterfly life cycle. Then tape the pictures to the inside of 1 plastic cup.
The second cup will have paper around it, except for a window to show the picture. On the printable, I included a template for you to use to make this. You can just use the black template, or you can use it to trace it on another piece of colored paper. After you have the colored piece of paper cut out, use a glue stick to put it on the cup.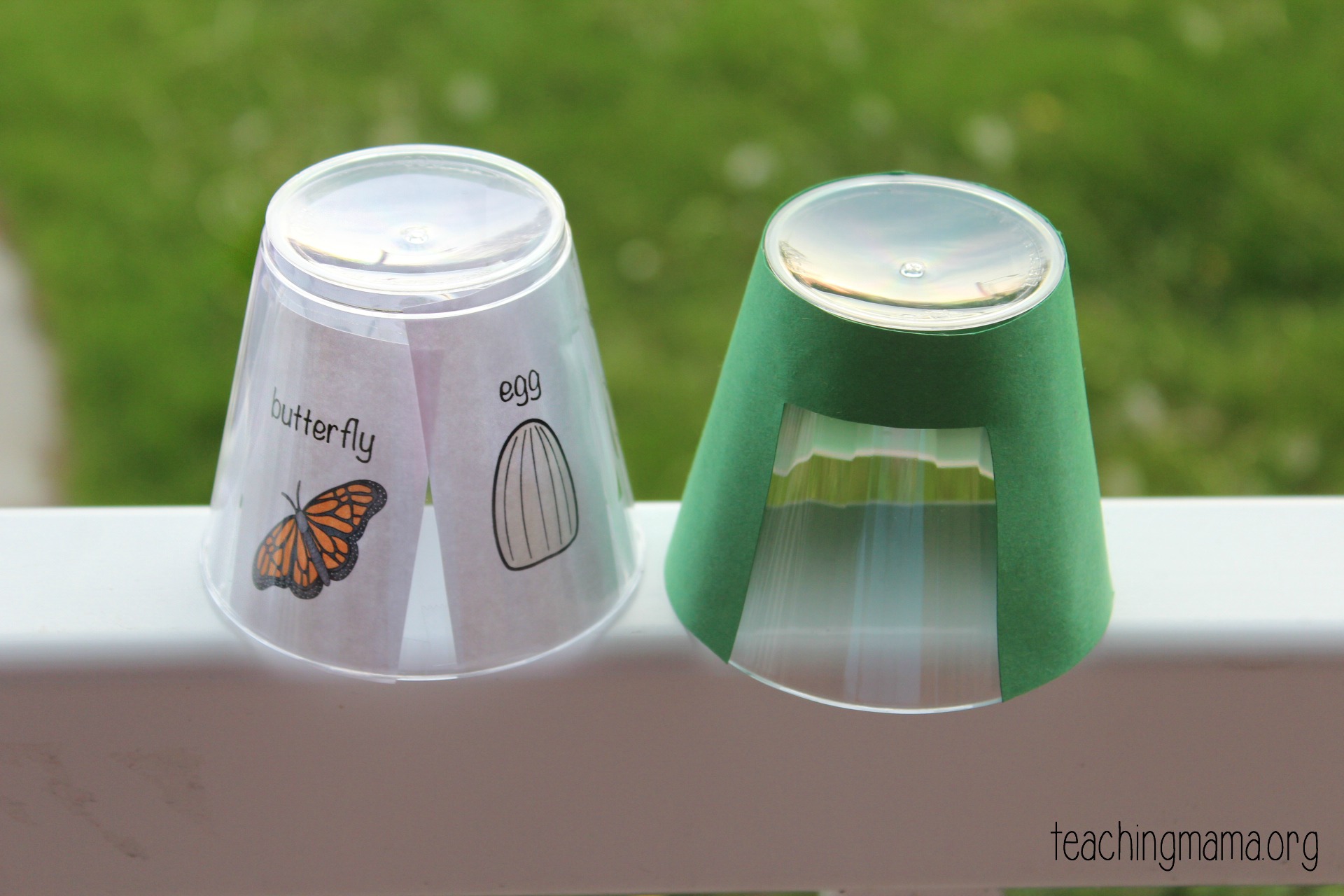 Place the two cups together, with the first cup (with pictures) on the bottom.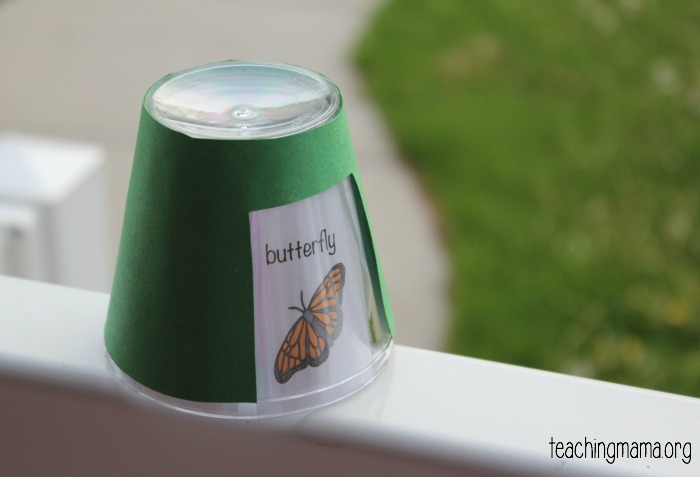 Spin the bottom cup around and talk about the butterfly cycle.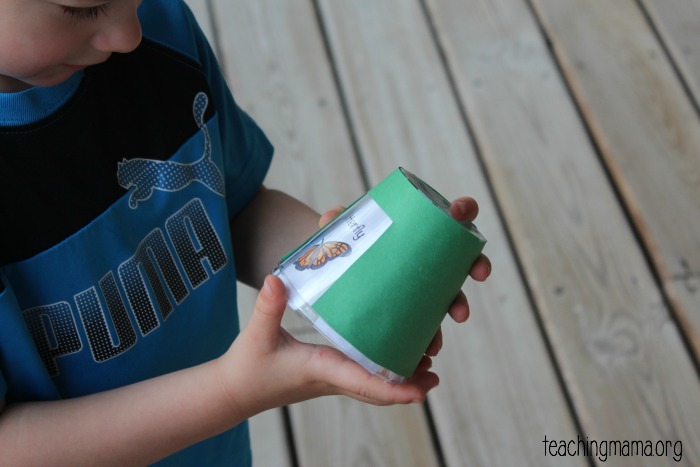 There are 5 pictures for the butterfly life cycle cup: egg, larvae, caterpillar, chrysalis, and butterfly.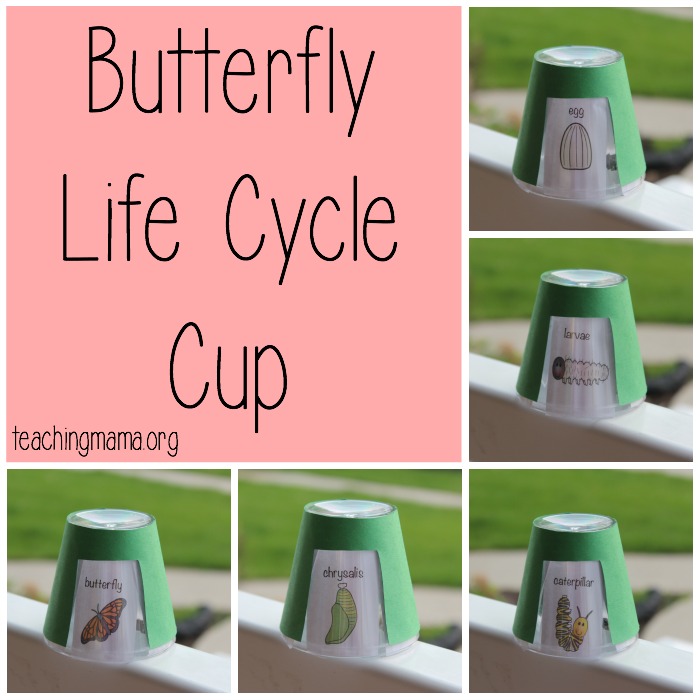 This was a fun way to teach the life cycle!
To download the printable, click here —> Butterfly Life Cycle Cup