Have you seen a lot of dandelions this spring? We have a lot in our yard and we've been seeing them everywhere! It got me thinking that I could do something with these crazy weeds. Troy calls them "daisy-lions" and both boys think they are the coolest flowers. Ha! So for this activity, I had them pick ALL the dandelions out of our yard! It was good work for them. 🙂 Then we went on a walk to enjoy the sunshine and pick a few more along the way.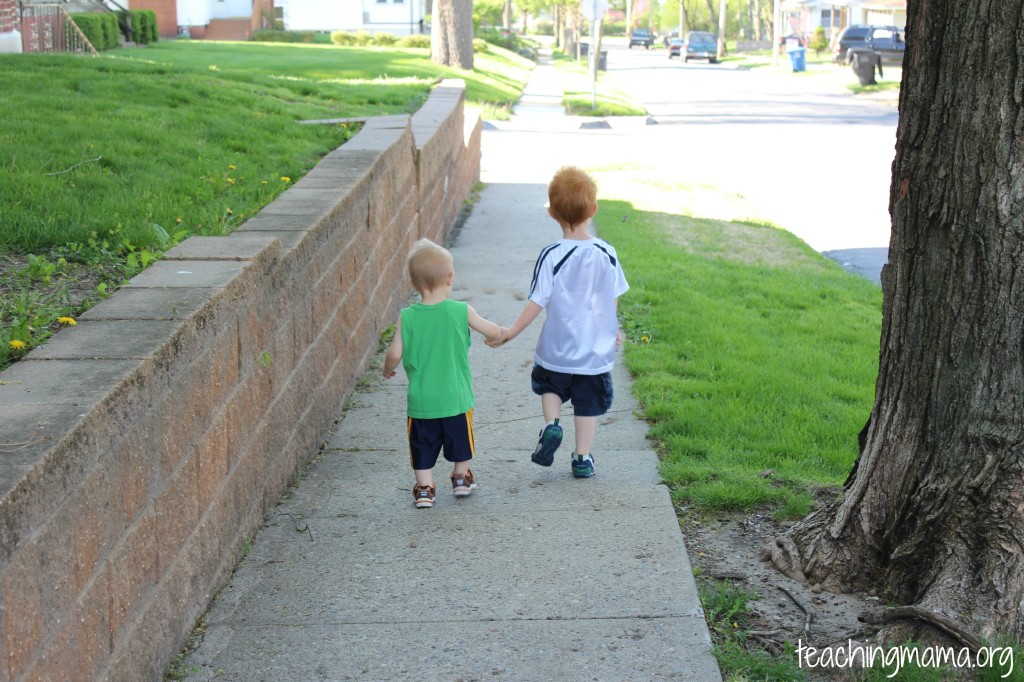 So for the first activity, we took our basket of dandelions and stuck the stems through an upside-down colander.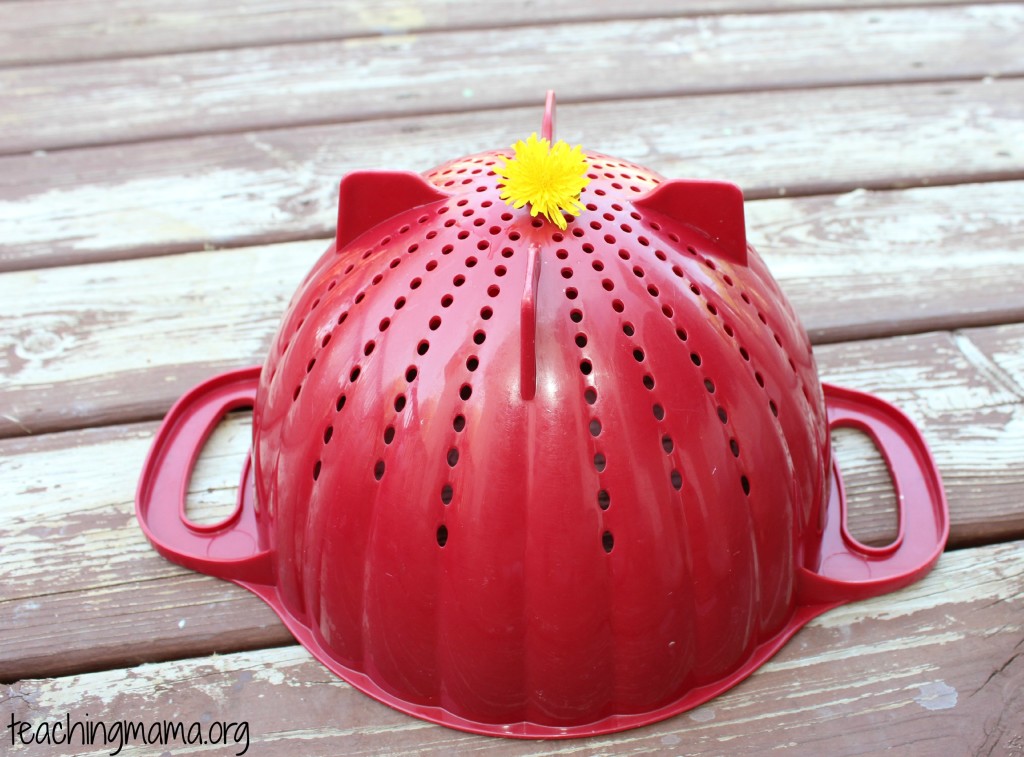 This was such a good activity for working on fine motor skills! If they are too hard to poke through, try cutting them stems so they are shorter. It helped my kids!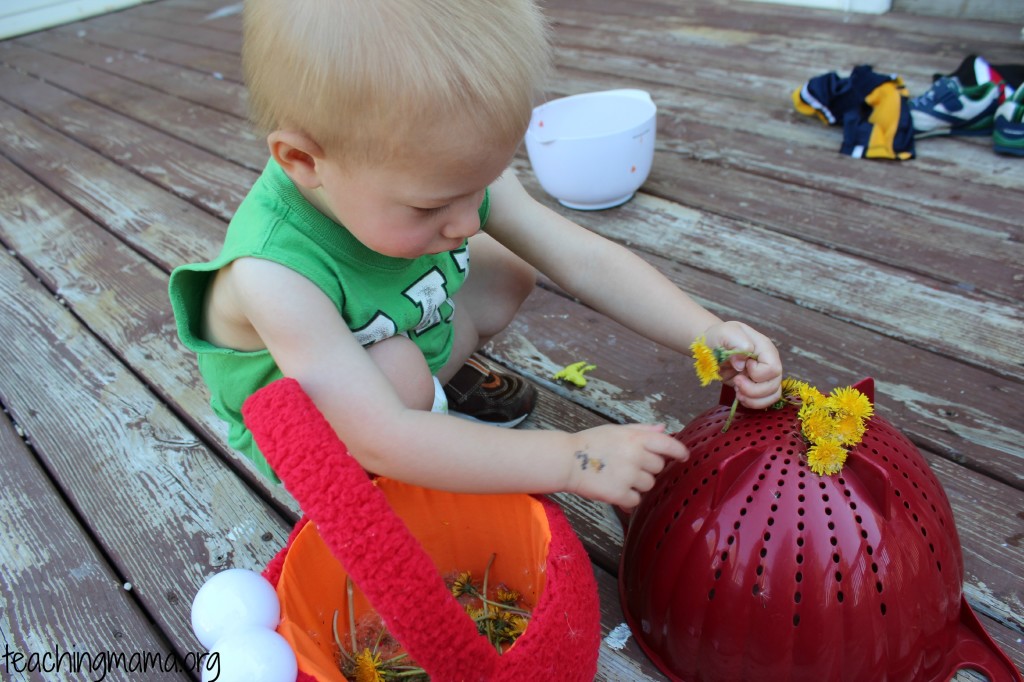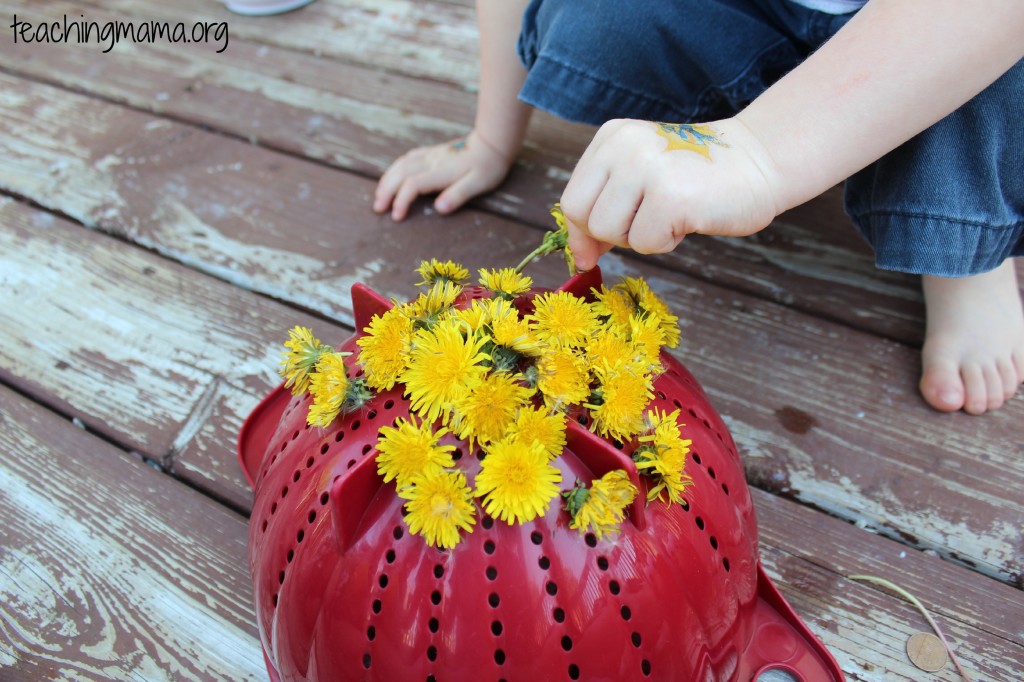 Here was our final product…
Next, we painted with dandelions. I put our paint cloth down and taped the paper to it. Then I let Wes dip the dandelions in the paint and he created some art.
He had a lot of fun!
But it was messy because he wanted to use his hands…and then rub it on his belly!
It was worth it because we had fun! So the next time you see a bunch of dandelions, remember you can use them for some fun kid activities!!