Ribbon Box – Baby Play Activity
Disclosure: Please use adult supervision with this activity. Do not leave your baby alone with this activity, in case a ribbon got loose or they got tangled in the ribbon. 
My baby is really into grabbing and pulling things…especially drawstrings on my jackets! Since he loves things that dangle, I decided to create an ribbon activity box for him to play with!
This baby play activity is simple to make! I was inspired by the idea when I saw this sensory box. Since I didn't have a cardboard box that large around, I used a plastic tote. I cut ribbon all the same length and then used a hot glue gun to glue them to the back.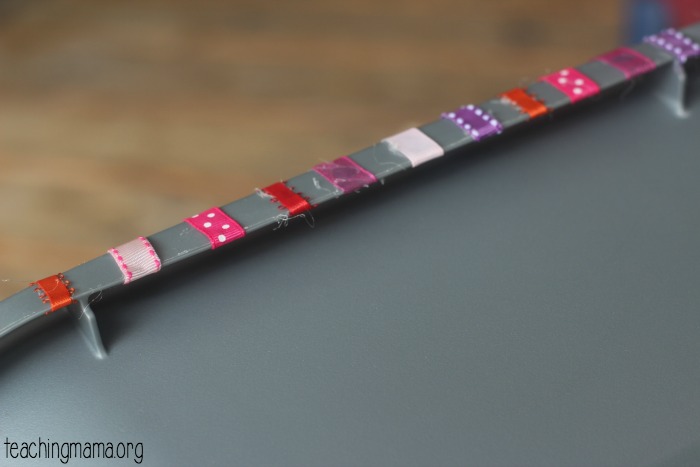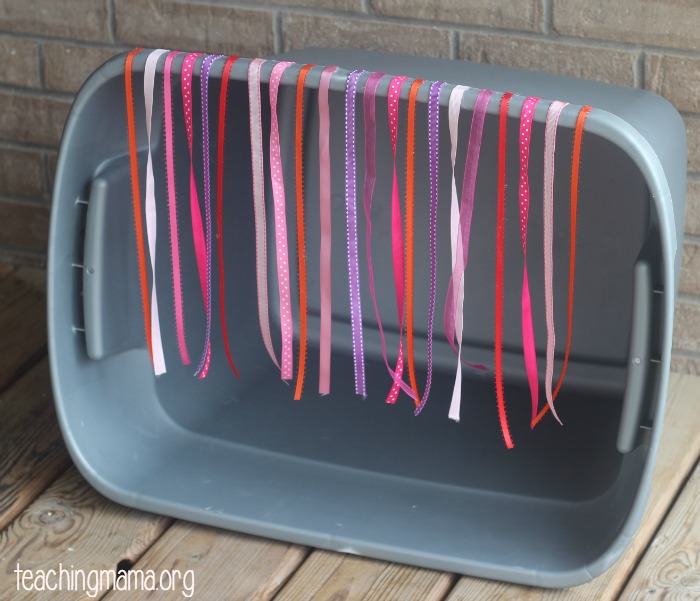 After it was prepared, I invited my baby to play. (He is 9 months old right now.)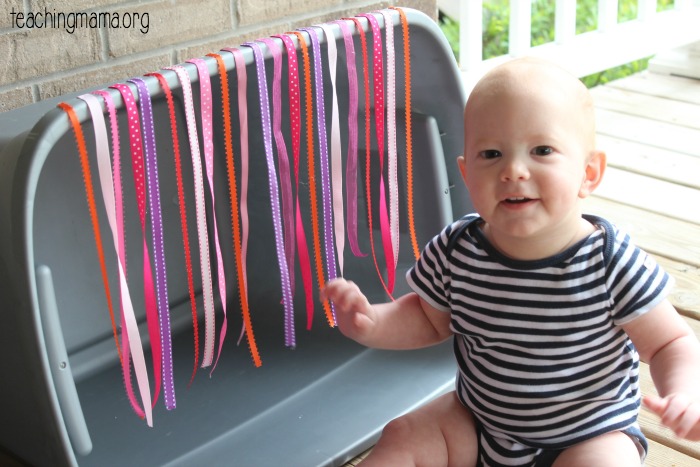 He loved to strum his fingers through the ribbons and tug on the ribbons.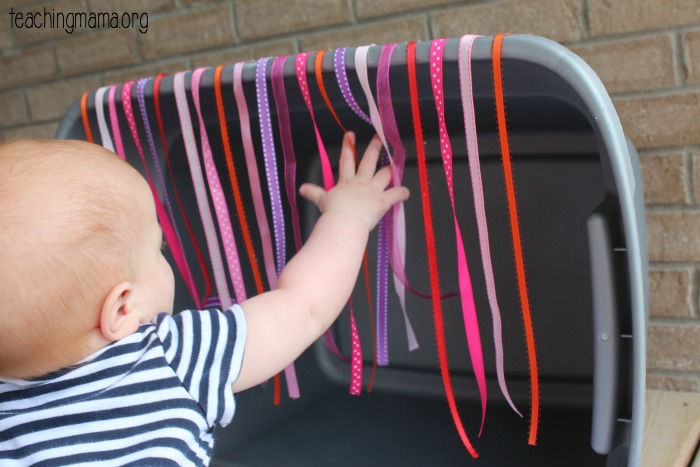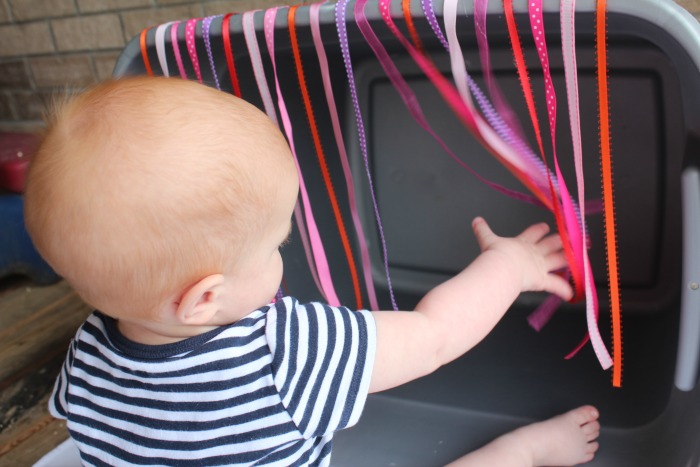 Baby also played with it with his feet! He loved kicking at the ribbon.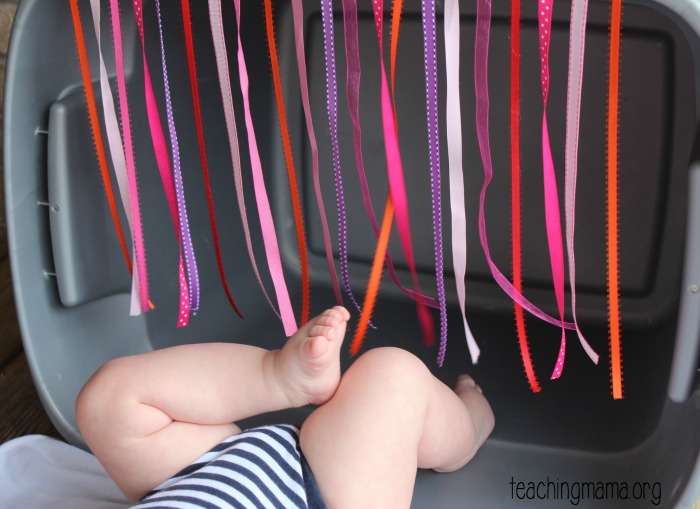 I really thought he would want to crawl into the tub, but he did not want to try that. But I did find someone who did! 🙂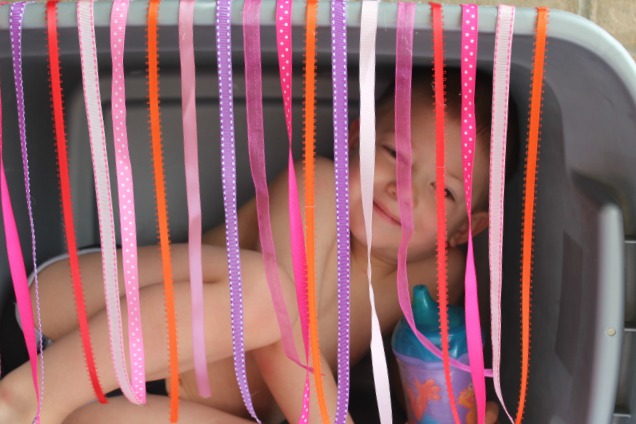 It was fun to create this ribbon box for my baby. I look forward to seeing him play and explore with it more!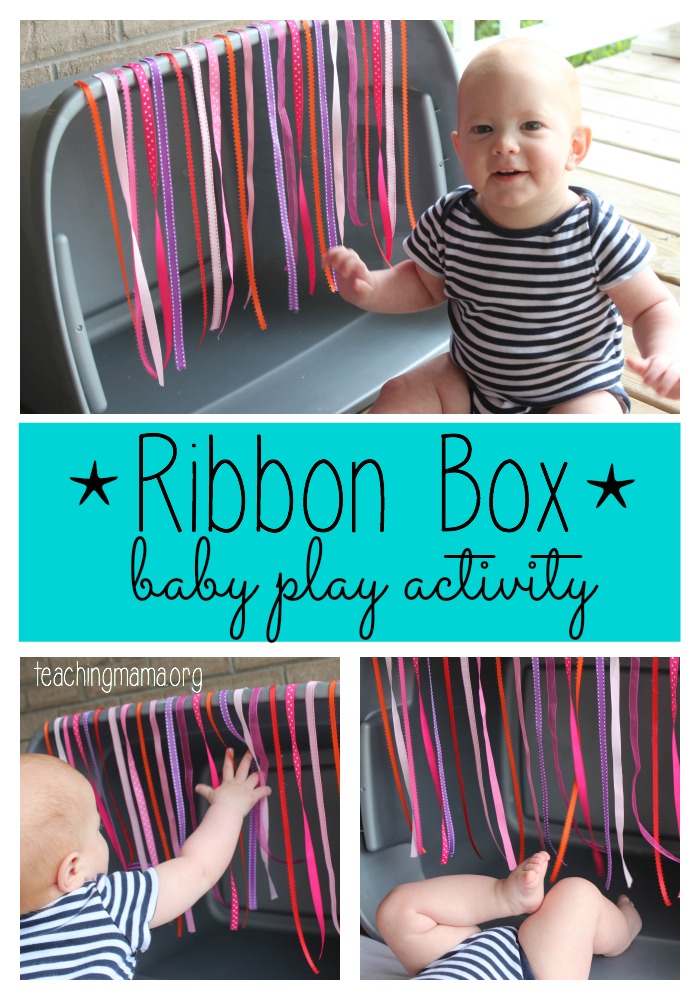 Let me know if you try it out!