Today I'm sharing our sensory bottle for the month of May! We've been making a new sensory bottle each month and adding it to our collection. I love using sensory bottles with babies. They love to roll, shake, and look at them. My baby is 9 months old and he is just starting to really move the sensory bottle himself. In the past, I would roll it or shake it and he would watch. It's been fun to watch him play with it himself now!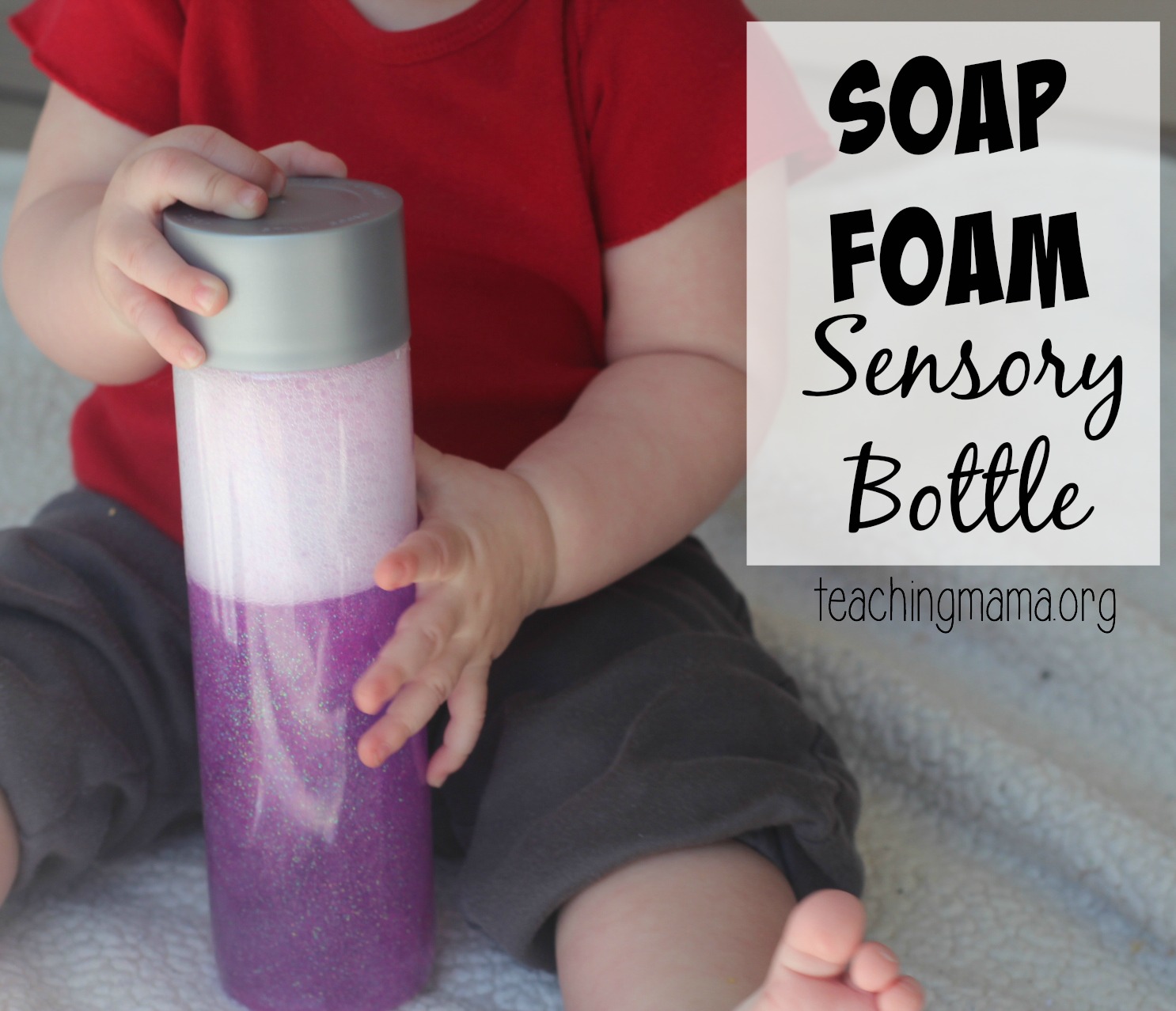 Here's what I used to make the bottle:
Voss plastic water bottle (found at my local gas station, grocery stores, TJ Maxx, and Walgreens)
3/4 bottle of water
fine glitter (blue and pink)
1/4 cup of dish soap
I first filled the bottle with water. Then I added glitter, put the lid on and shook it. Then I added about 1/4 cup of dish soap. I glued the lid on with a hot glue gun. Then we shook it up.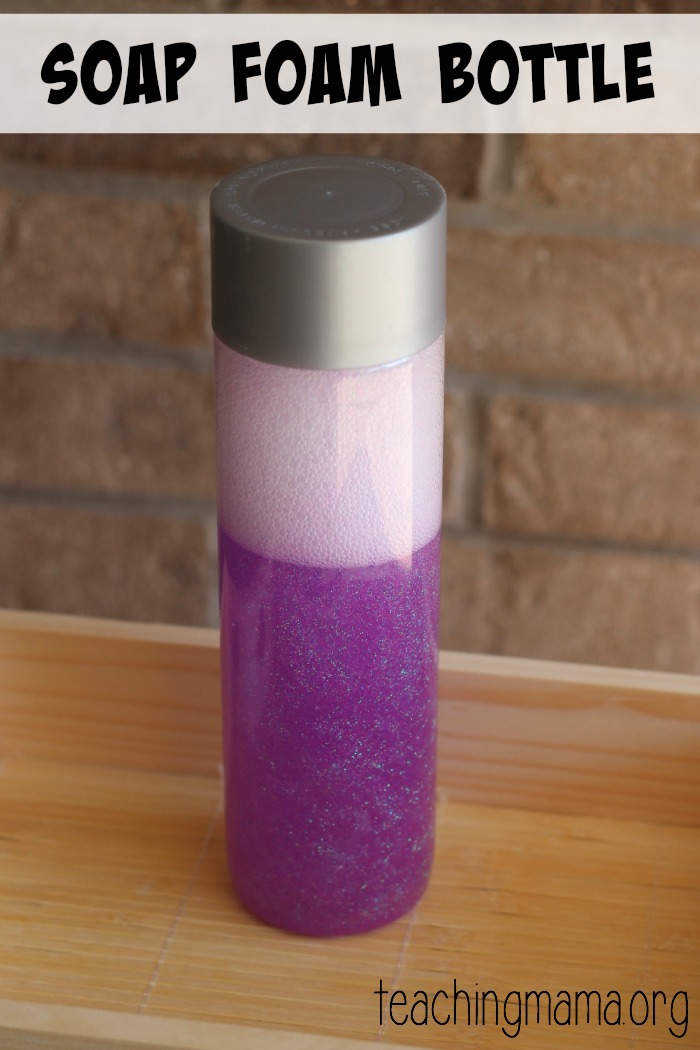 This is a fun bottle to play with. When you lay it on its side, the foam and water are divided horizontally.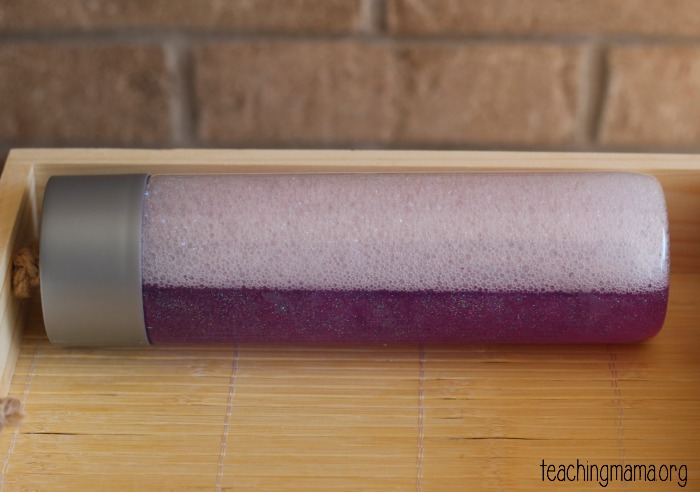 It's fun to see the glitter swirl around when you shake it.
If you let it sit, it will separate into layers.
Baby Lincoln loved playing with the bottle!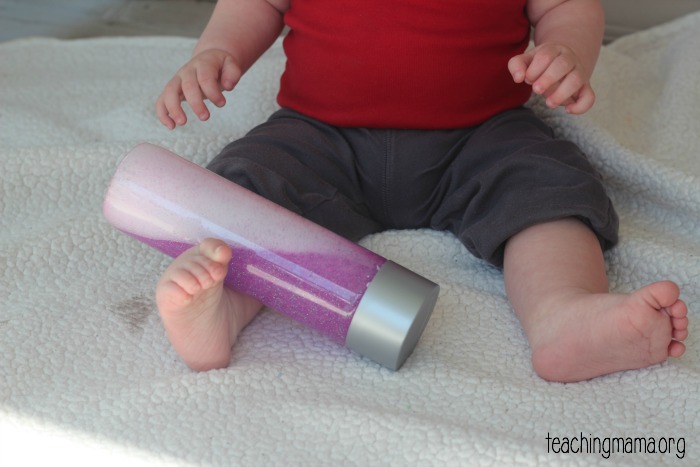 And of course, he need to chew on it!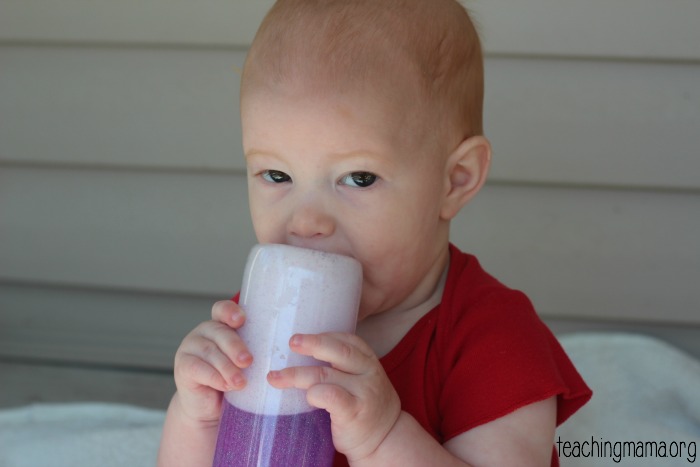 To see all the sensory bottles we've made, visit here.