Preschool Graduation Songs
Are you looking for preschool graduation songs? You're in the right place! It's the end of the school year, which means preschool graduation is upon us. If you are a teacher or homeschool parent looking for some sweet songs to sing with your students, then I have something that you will love. I came up with five songs that are sung to familiar tunes and I created a free printable for you. You can print the songs out and sing them together with your class!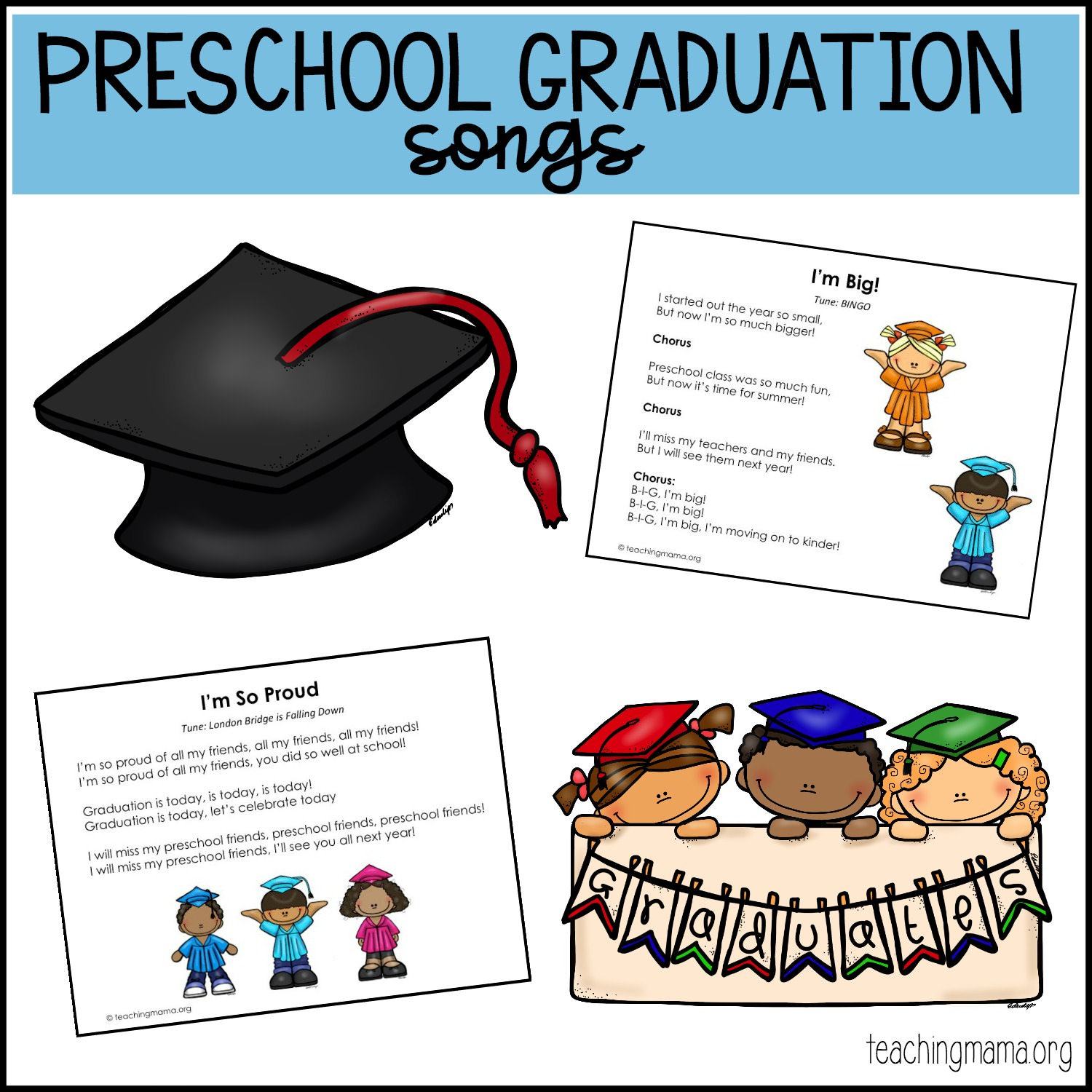 Children love music, so singing at a preschool graduation program is a great idea. The tunes and lyrics are simple and I think your preschoolers will catch on quickly!
Preschool Graduation Songs
Oh Preschool Friends is sung to the familiar tune of O Christmas Tree.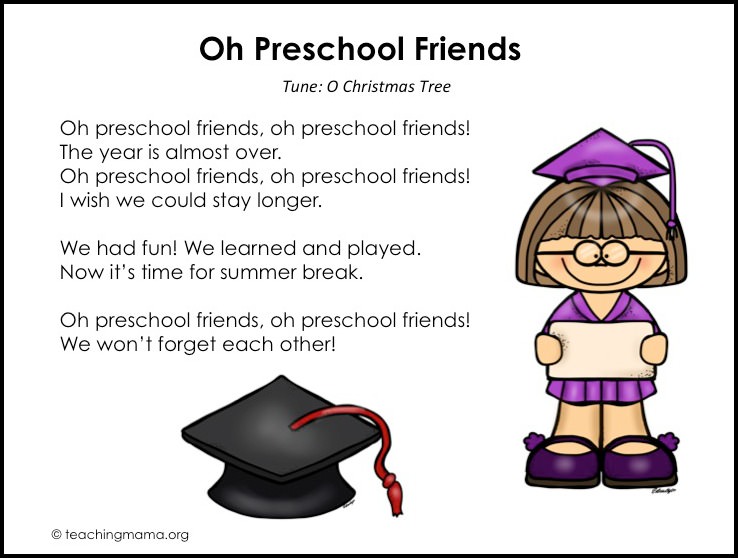 Goodbye My Friends is sung to the tune of La Cucaracha, or the cockroach song. One note on the rhythm. You can sing the first line either way below:
"Goodbye myyyy friends!"
"Goodbye my friiieends!"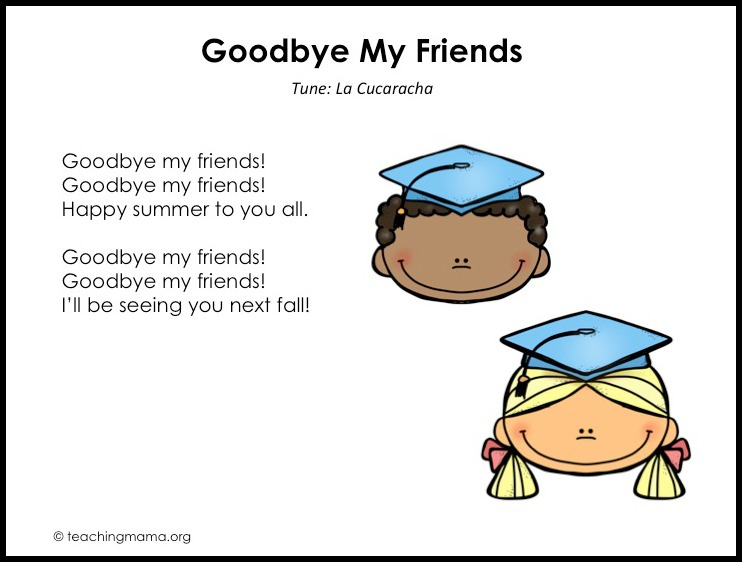 I'm So Proud is sung to London Bridge is Falling Down. This one would be cute to add in actions!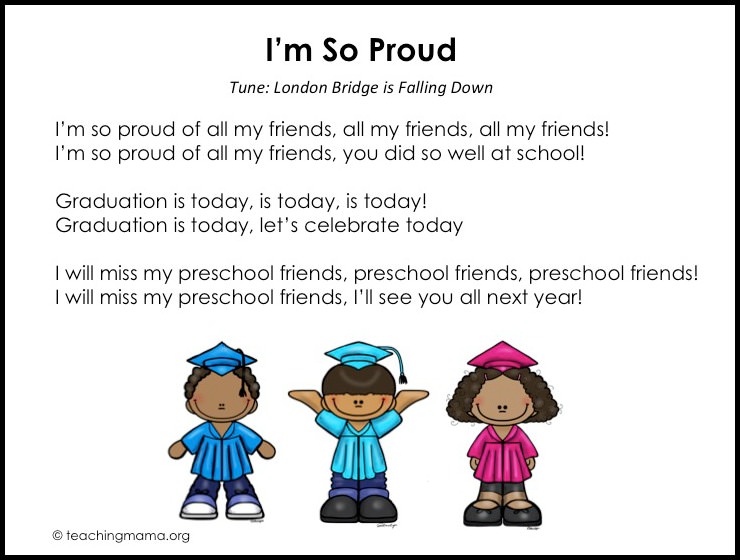 Moving Up is sung to She'll Be Coming 'Round the Mountain. Make sure to add in some "waving" and shouting "woo hoo!"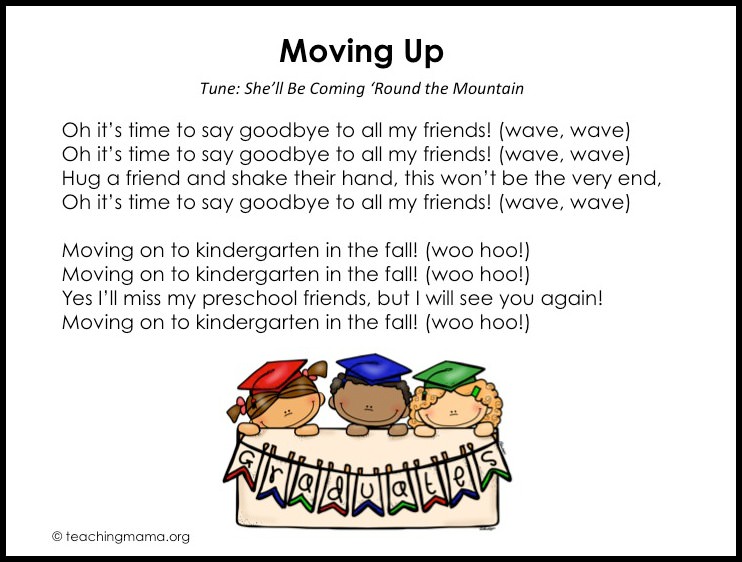 Lastly, the song I'm Big sung to the tune if B-I-N-G-O. (I think this is my favorite.)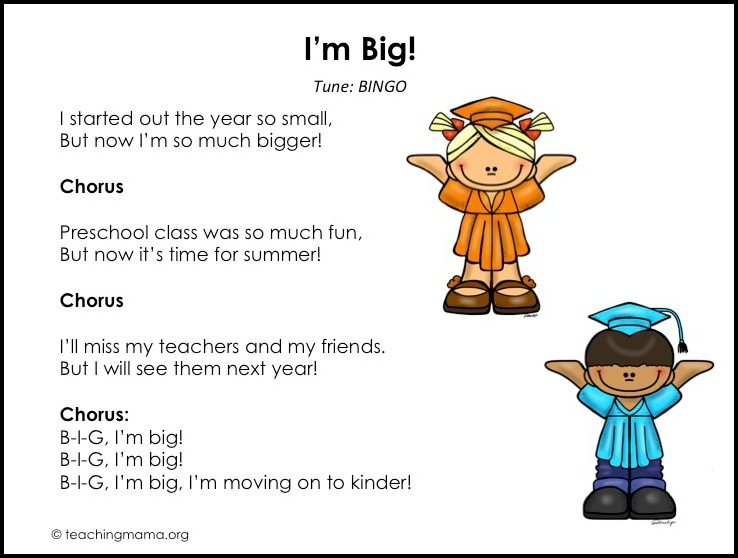 To download the free packet of song, just click here –> Preschool Graduation Songs
And if you're looking for more preschool graduation ideas, make sure to check out this post. (I include free printable preschool diplomas!)
---
Want more preschool graduation songs?! Here are some of my favorite websites with preschool graduation songs.
Lastly, here's a video that I just love!
Hope these preschool graduation songs are helpful to you!