DIY Christmas Window Clings
My newest favorite craft is making homemade window clings! They are so simple to make and they make our windows look bright and cheery! Today, I'm going to show you how we made Christmas window clings with just 3 ingredients!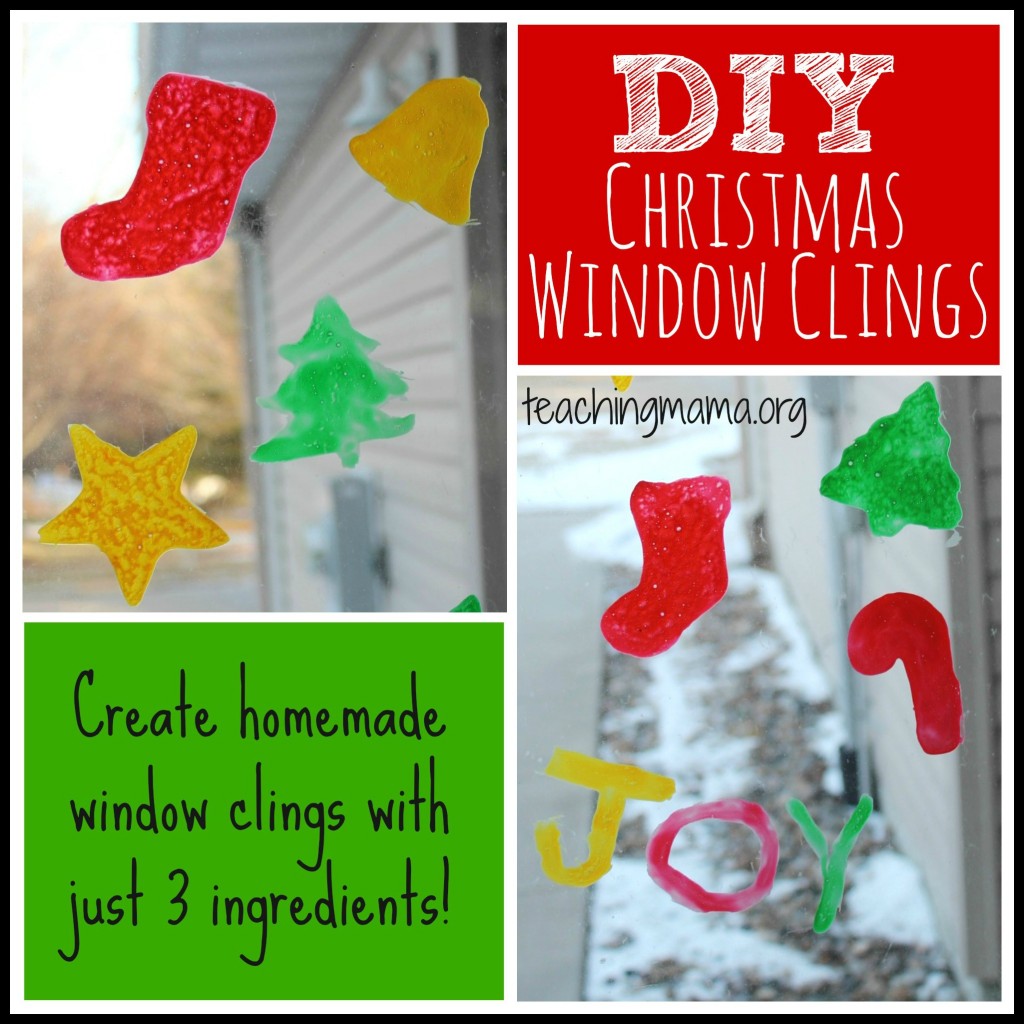 Here's what you need:
2 tablespoons glue
a few drops of dish soap
food coloring
plastic page protector sheets
paintbrush
cookie cutters
Start by mixing 1 tablespoon of glue with a few drops of dish soap.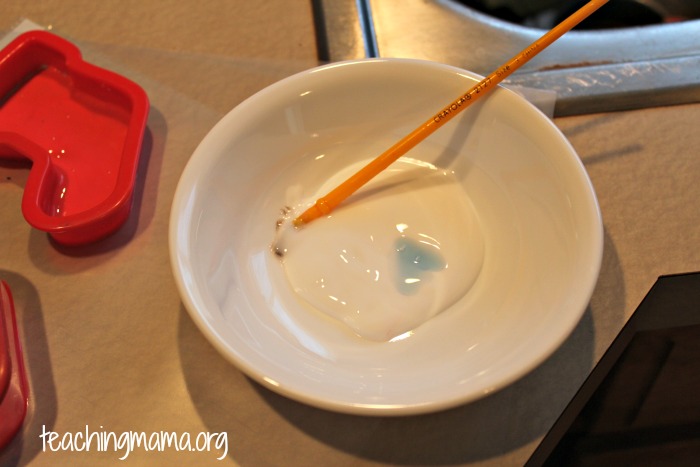 Then mix in the food coloring. I've used liquid and gel food coloring and they both work well. The mixture will be slightly thick, like the picture below.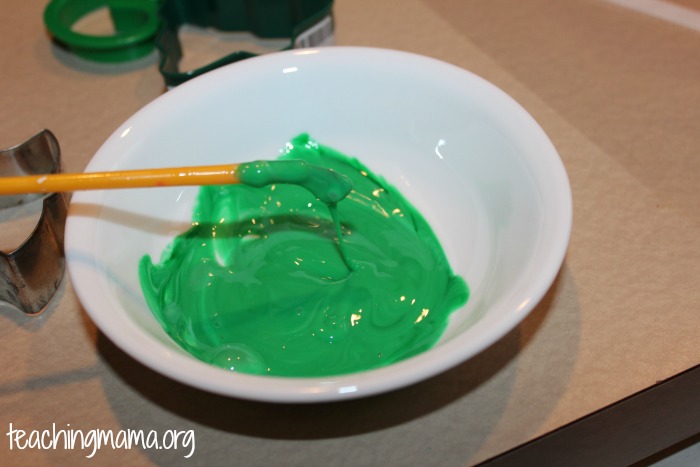 Place the cookie cutter onto a plastic sheet protector. Then pour some of the mixture inside of the cookie cutter. Use the paint brush to spread it out.
It's a little tricky to describe how much glue mixture to put inside the cookie cutter. If you don't have enough, then the cling will be too thin to hang on the window. If you use too much, then it won't dry properly. I suggest putting enough in to go to the edges of the cookie cutter without it leaking out. Is that clear as mud?! You'll just have to experiment with it.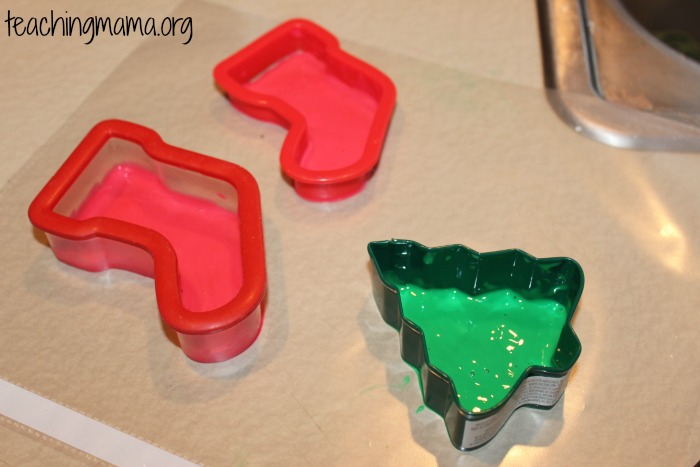 You can also paint words with your glue mixture. I wrote the word "JOY".
Let them sit overnight to dry. You will know they are ready when they are no longer wet and they can easily peel off the plastic page protector. Then just stick them to the window!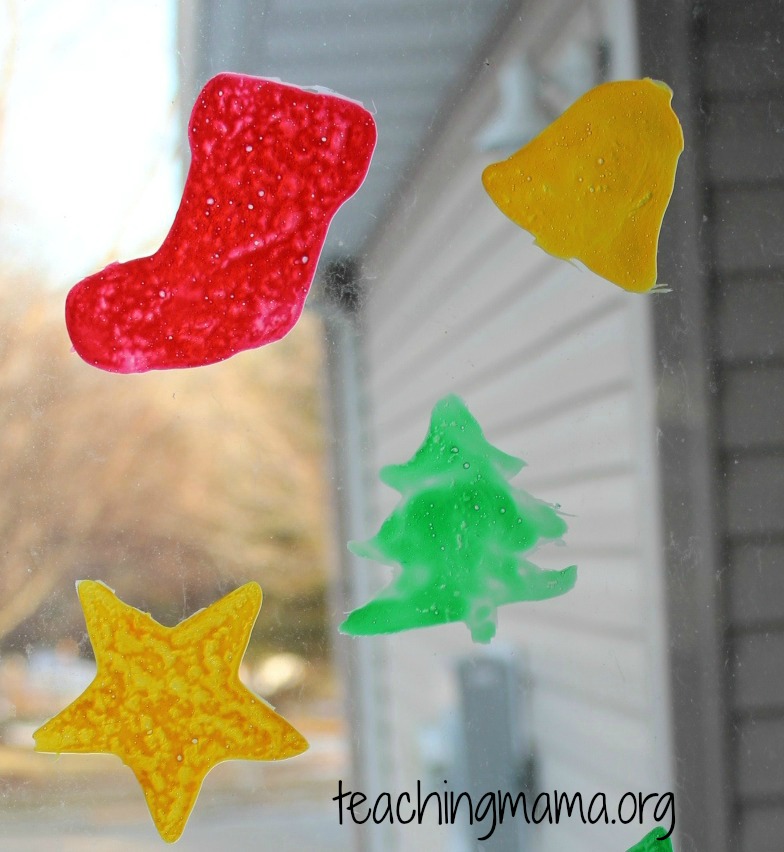 Here are some tips:
I noticed that the window clings were harder to stick to the window when the window was cold. If a window cling didn't stick, I added a few drops of water to the back to make it stick. After that, they stayed on very well. It's been 5 days since I've made these, and they haven't moved a bit!
In my experience, the window clings last for a couple months on your window.
Wax paper does not work for this. The plastic sheet protectors work well because they are a bit thicker.
Hope you'll try these out!