Leaf Activities for Preschoolers
Fall is a perfect time to plan some leaf activities with preschoolers. If you live in a place where the leaves change colors, then you know how magical it feels when this happens. Every year I long for the colored leaves to last a little bit longer before they gracefully fall to the ground.
Today I'm showing you some of our absolute FAVORITE leaf activities! I hope you'll try some of them out and let me know which one is your favorite!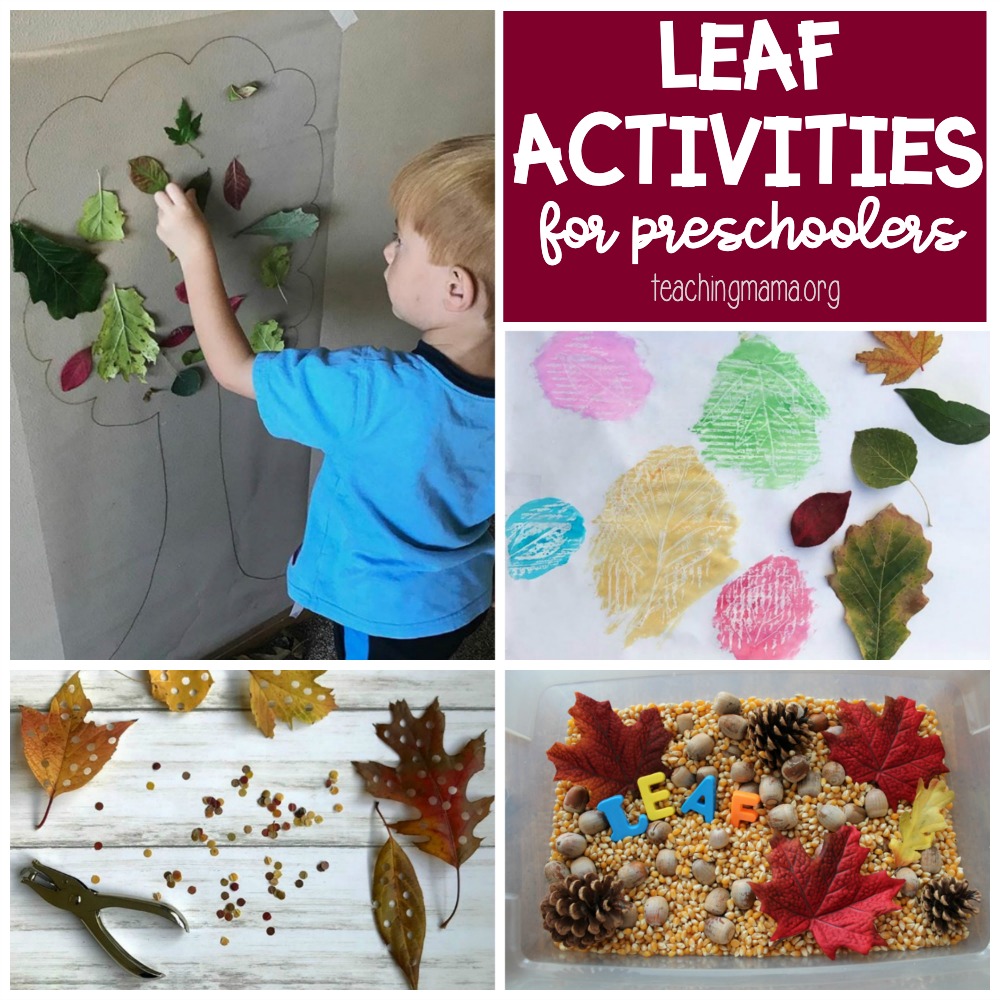 1. Sticky Leaf Tree
Go on a leaf hunt and find all sorts of leaves. Draw the outline of a tree onto a long piece of contact paper (on the sticky side) then use tape to fasten it to the wall.
Invite your little one to create their tree with the leaves you found outside!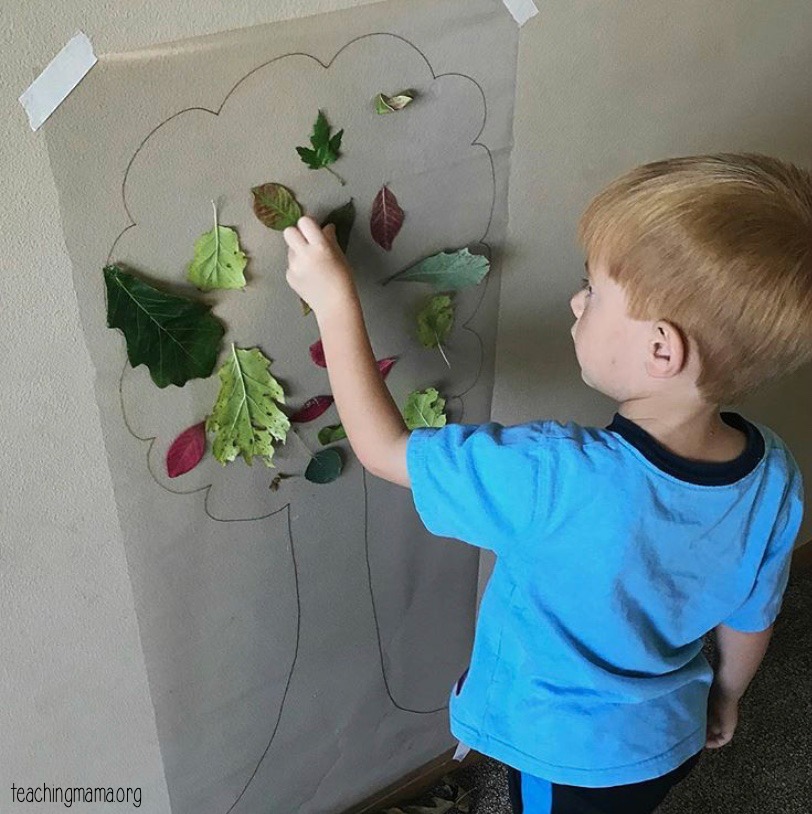 2. Leaf Rubbings
Take some of those beautiful leaves and create leaf rubbing art. Here's how to do it:
Place the leaves under a white piece of paper.
Rub white crayon over the leaves.
Have your child paint with watercolors to reveal the leaves.
Talk about the parts of the leaf and how the veins help the leaf get water and minerals to keep it alive.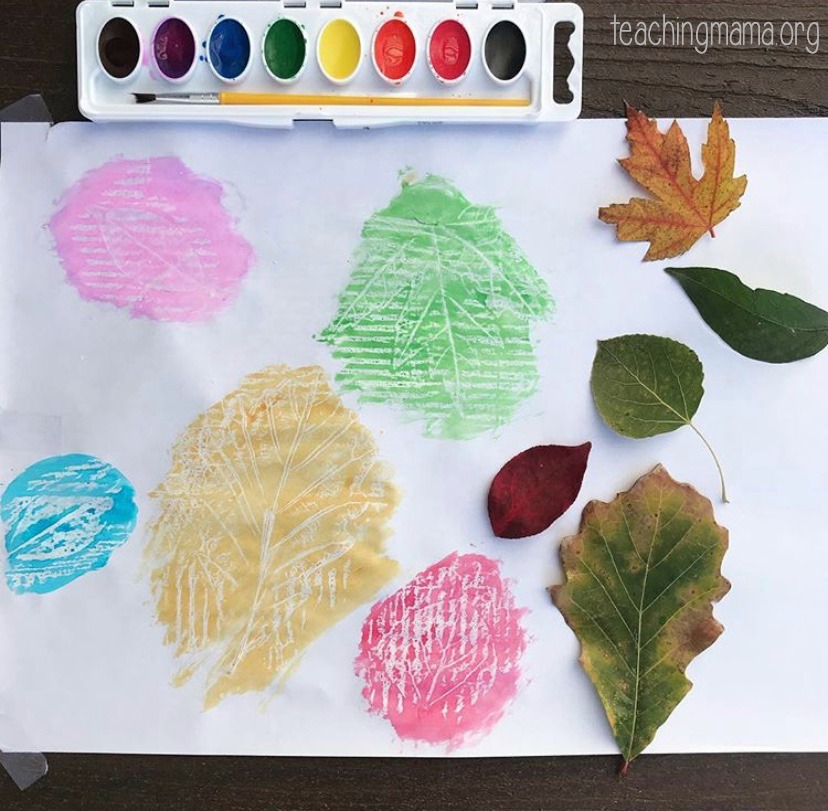 3. Leaf Confetti
This one is so simple and great for practicing fine motor skills! Simply use a hole punch to make confetti with the leaves. I love that this confetti is biodegradable and also gorgeous!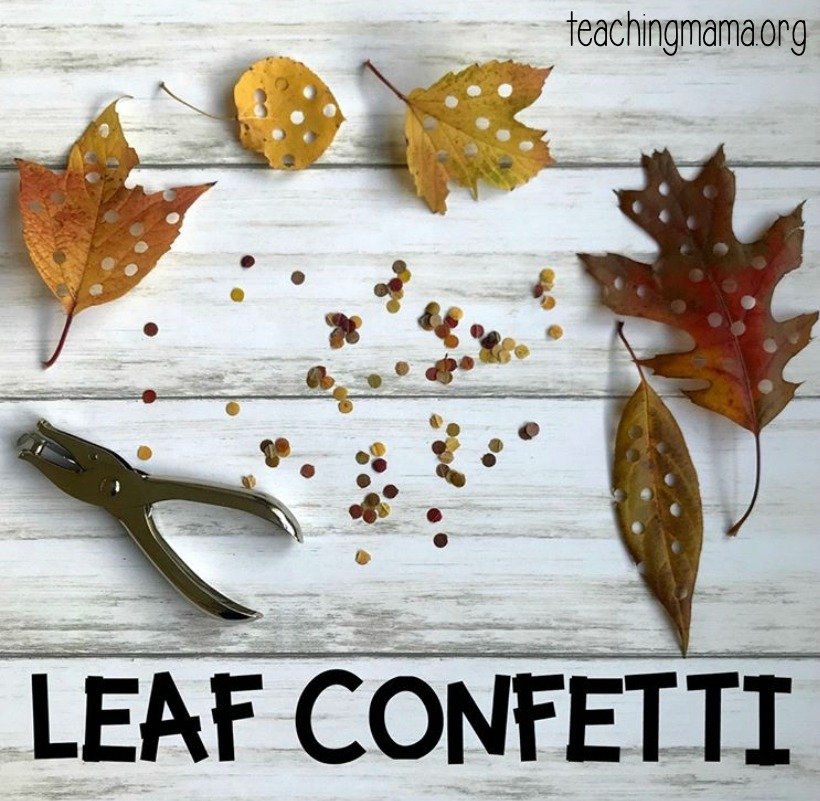 4. Leaf Lantern
Make a beautiful lantern for those crisp, fall evenings. Find out how to make this simple craft from this post.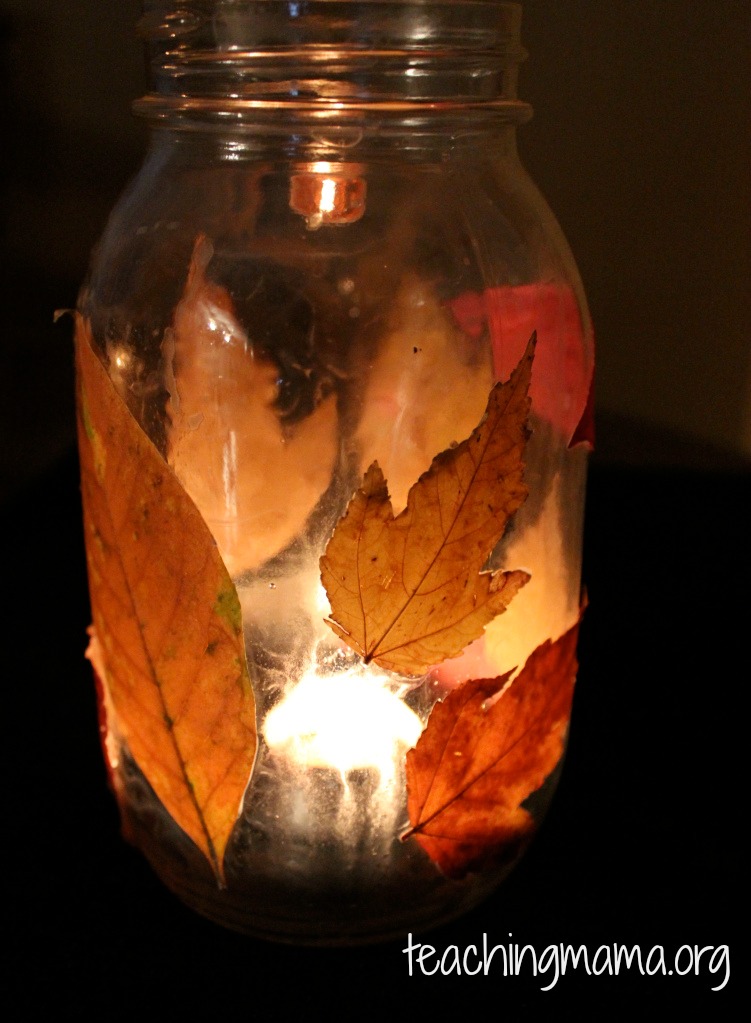 5. Leaf Sensory Bin
This is a really cool sensory bin! It's filled with popcorn seeds (which feel awesome), acorns, pine cones, and leaves. See more about it here.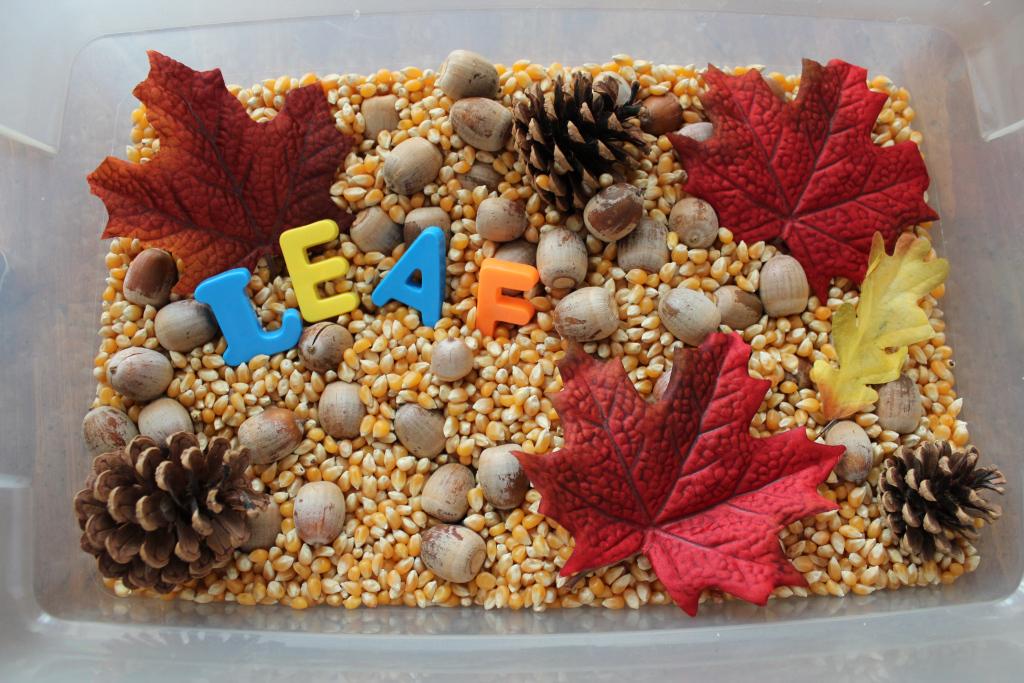 6. Leaf Memory Game
Gather some leaves and create a memory game! You can make this two different ways. One way is to laminate the leaves onto card stock paper. The other way is to use contact paper to cover the leaf onto card stock paper. Make sure to have pairs for each leaf.
Once you have all the cards, flip them over and shuffle them. Take turns flipping over two cards and seeing if they are a match! The person with the most matches wins the game.
7. A Leafy Game
This game is sure to keep your little ones busy and wear them out! It's also great for sorting. See the details of this game here.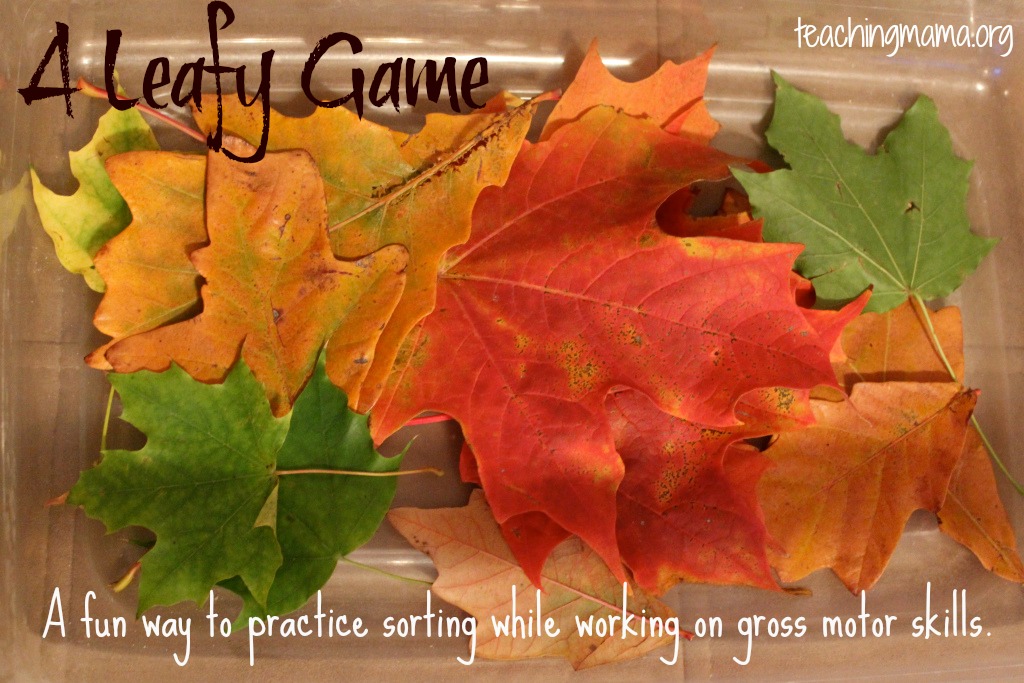 8. Crunched-Up Leaves Project
Crunch up some leaves and glue them onto a leaf template. To see more about this, click here.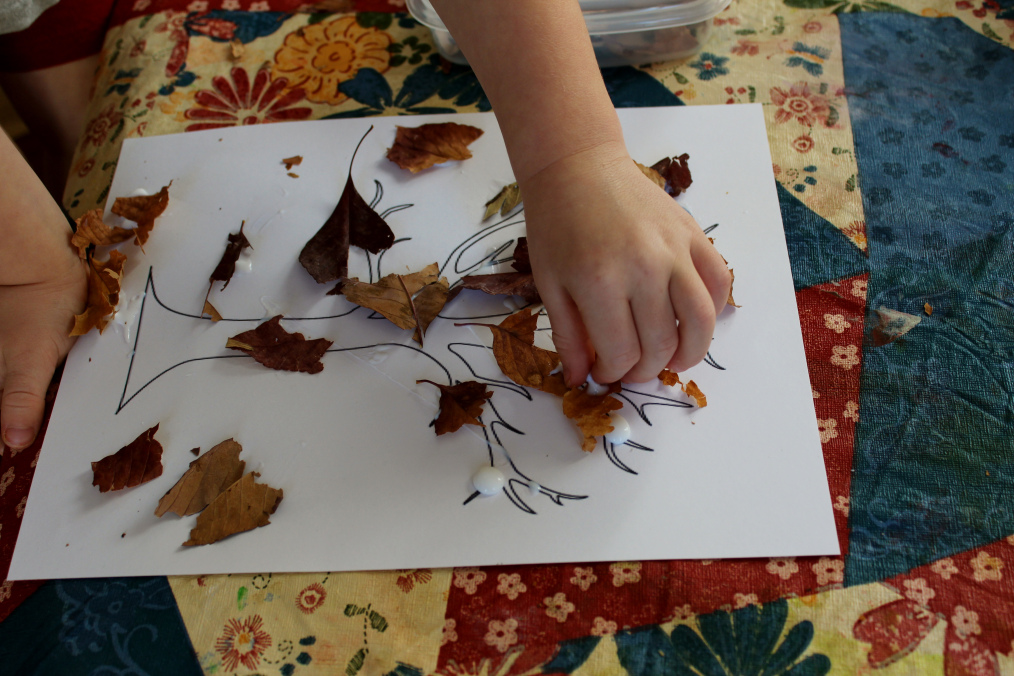 9. Leaf Suncatchers
These suncatchers are beautiful and definitely bring some color to your windows! See how to make them here.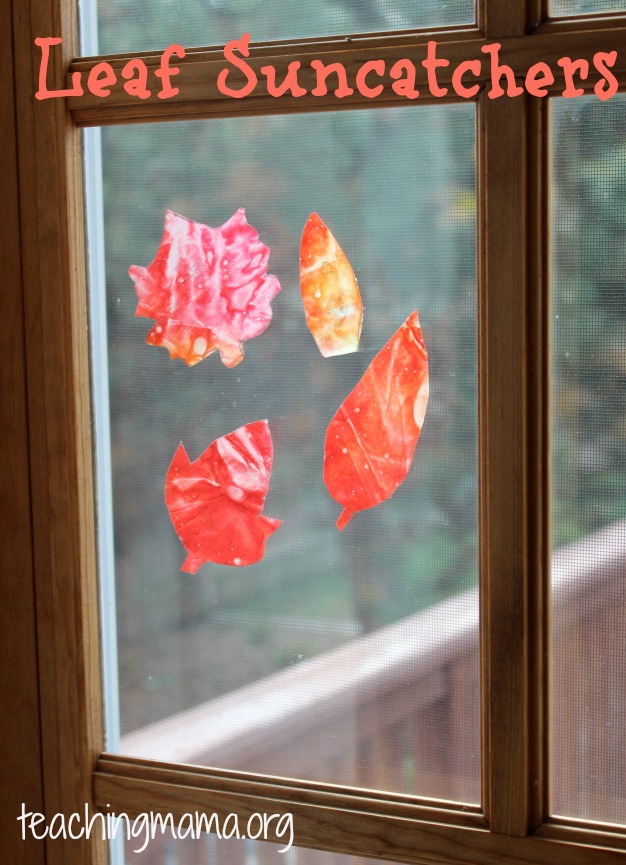 10.  Laminated Leaves
Laminate leaves and use them for some fun activities. Check out how we used them over on this post.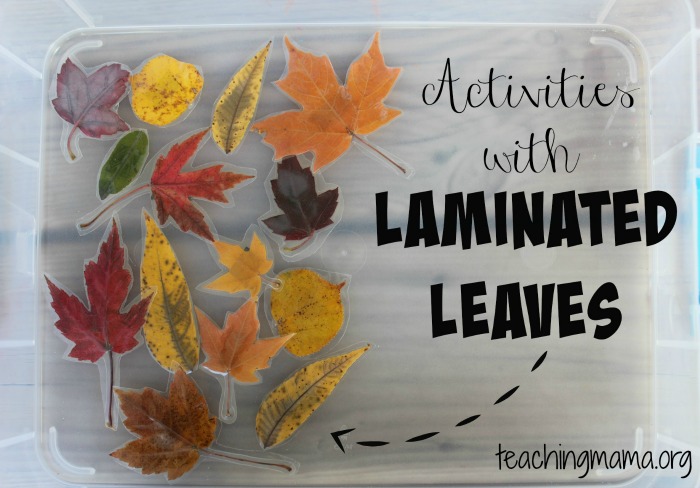 Hope this round-up of activities inspires you to do some leaf crafts and activities this fall!