Today I'm showing you some of our absolute FAVORITE activities and crafts with leaves! Hope you'll try some of them out and let me know which one is your favorite!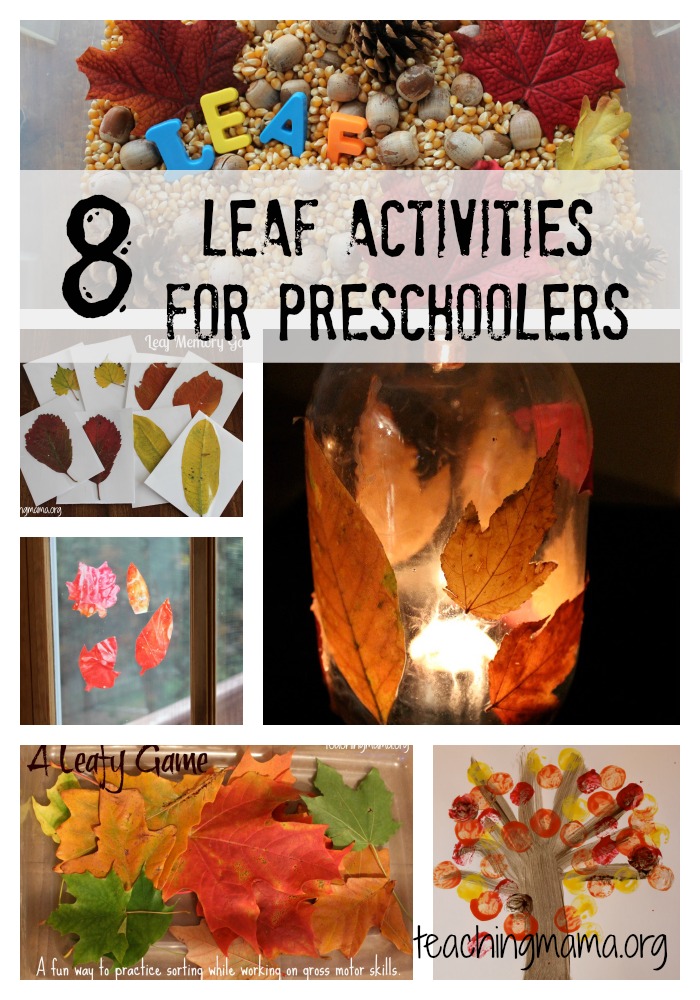 1. Make a Leaf Lantern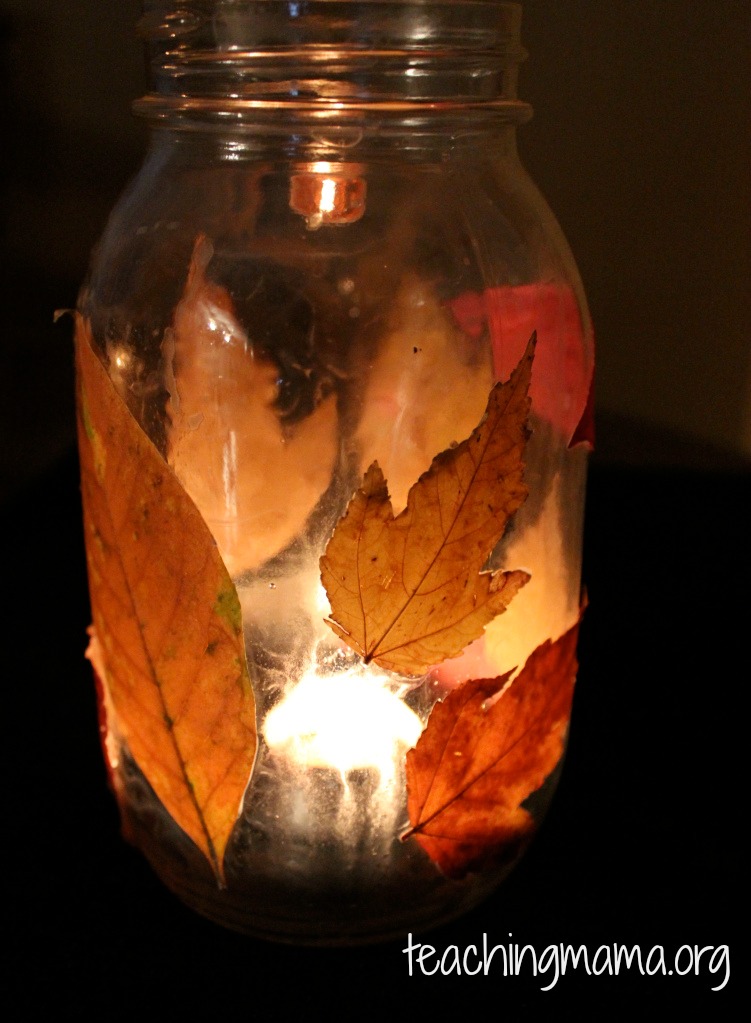 Make a beautiful lantern for those crisp, fall evenings. Find out how to make this simple craft from this post.
2. Leaf Sensory Bin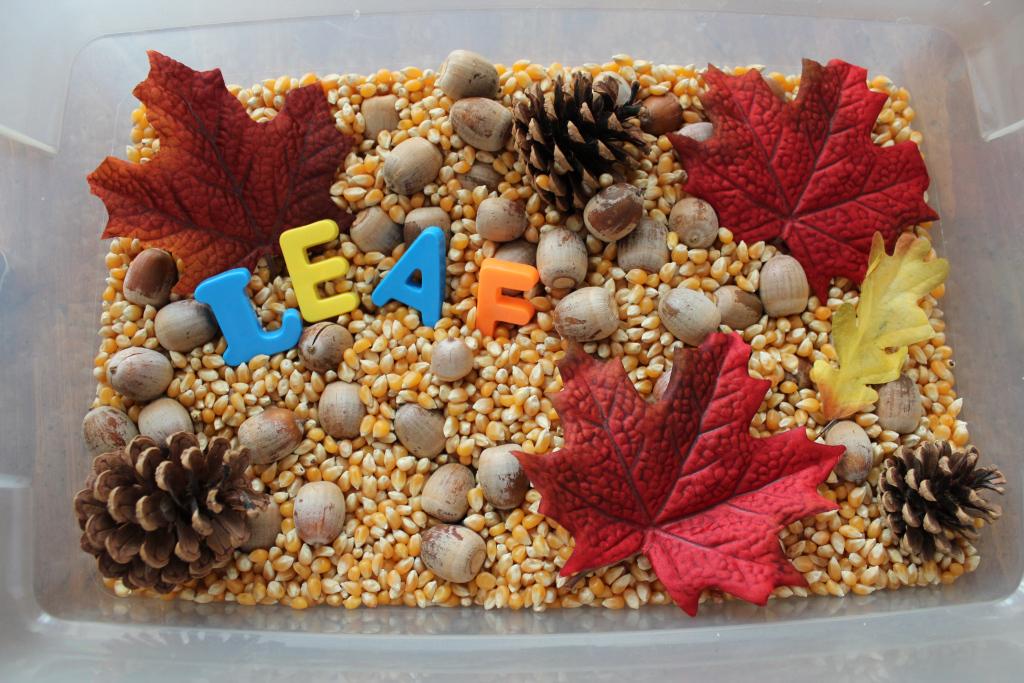 This is a really cool sensory bin! It's filled with popcorn seeds (which feel awesome), acorns, pine cones, and leaves. See more about it here.
3. Leaf Memory Game
Gather some leaves and create a memory game! See how we did it here.
4. A Leafy Game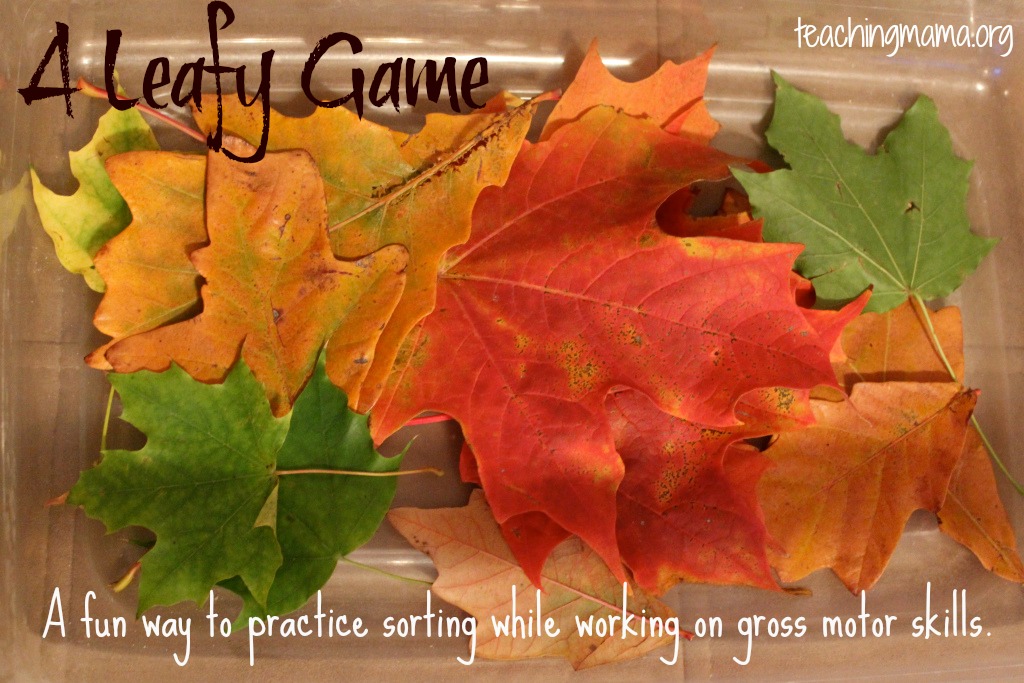 This game is sure to keep your busy and wear them out! It's also great for sorting. See the details to this game here.
5. Crunched-Up Leaves Project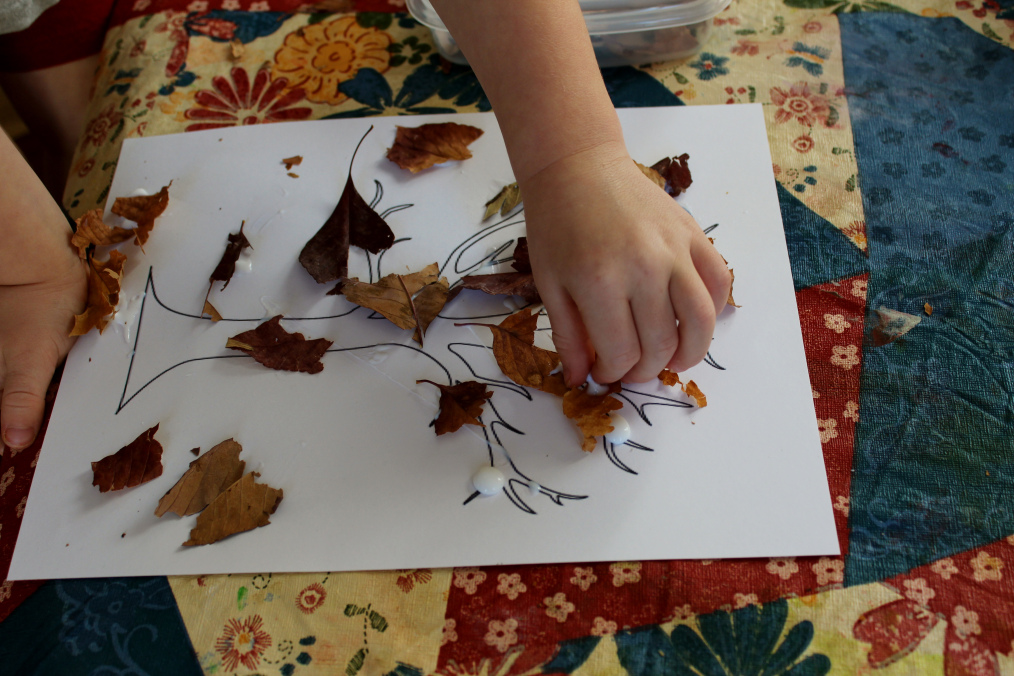 Crunch up some leaves and glue them onto a leaf template. To see more about this, click here.
6. Leaf Suncatchers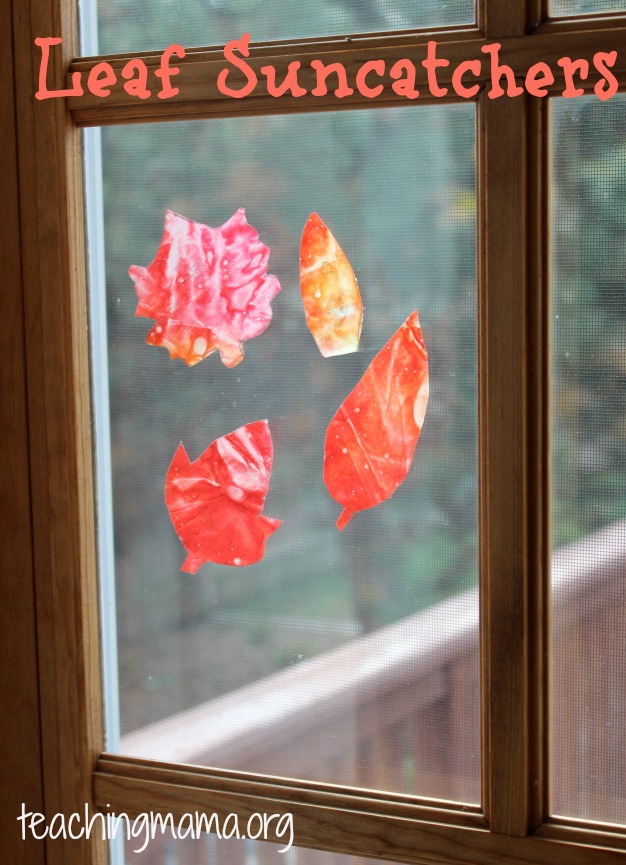 These suncatchers are beautiful and definitely bring some color to your windows! See how to make them here.
7.  Cork Painting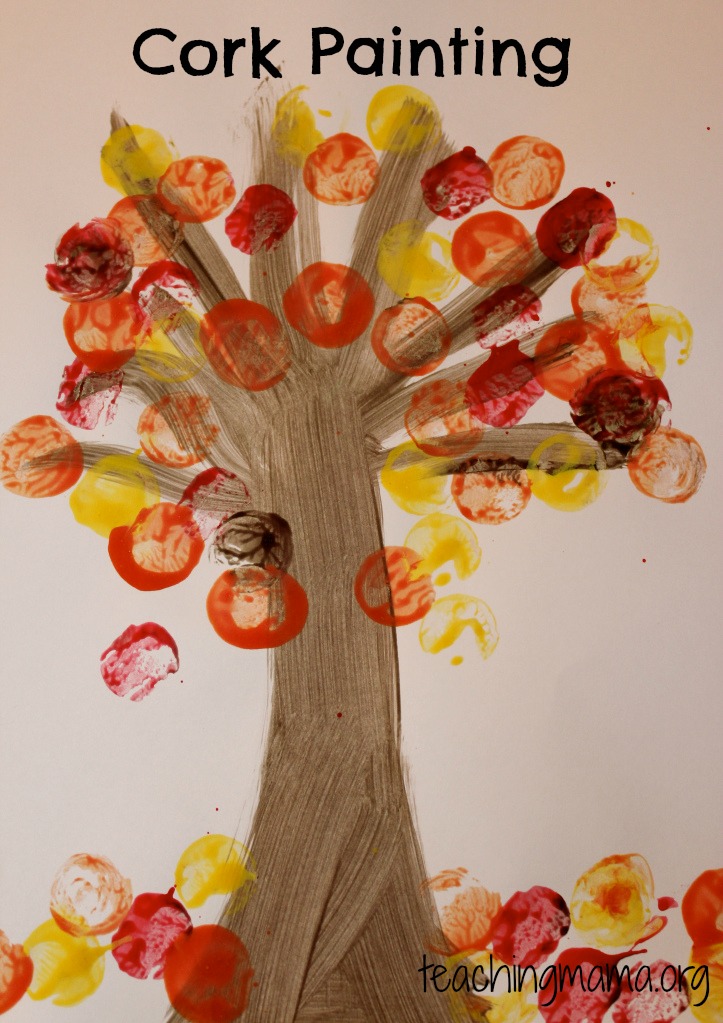 Stamp "leaves" onto a painted tree with corks. To see more, click here.
8. Red Leaf, Yellow Leaf Craft
Have you read the book, Red Leaf, Yellow Leaf? I think it is a wonderful book for fall and it's full of information. At the end of the story, it shares this recipe for making a treat for birds. To read more about this, see this post.
Hope this round-up of activities inspires you to do some leaf crafts and activities this fall!