Summer Schedule Cards for Kids
Our last day of school is today! Woohoo! We are so excited for our summer schedule, but I also know that means a big switch in our normal routine. Just like many kids, we thrive on routines. I find it to be important for us to create a good routine to follow in the summer to help our days flow well. Yes, we have a lot more free time, but I still like to have a plan for the day. When you've got all the kids home for the summer and it's so hot out, it's so temping to resort to more screen time.
But having some type of plan about how to do screen time and setting up a routine is KEY. And starting at the beginning of the summer is very helpful.
If you're looking for a way to do this, then I've got a great free resource for you. I've created summer schedule cards that you can use to show what your day will be like. I have a similar visual schedule printable, but this one adds in summer activities.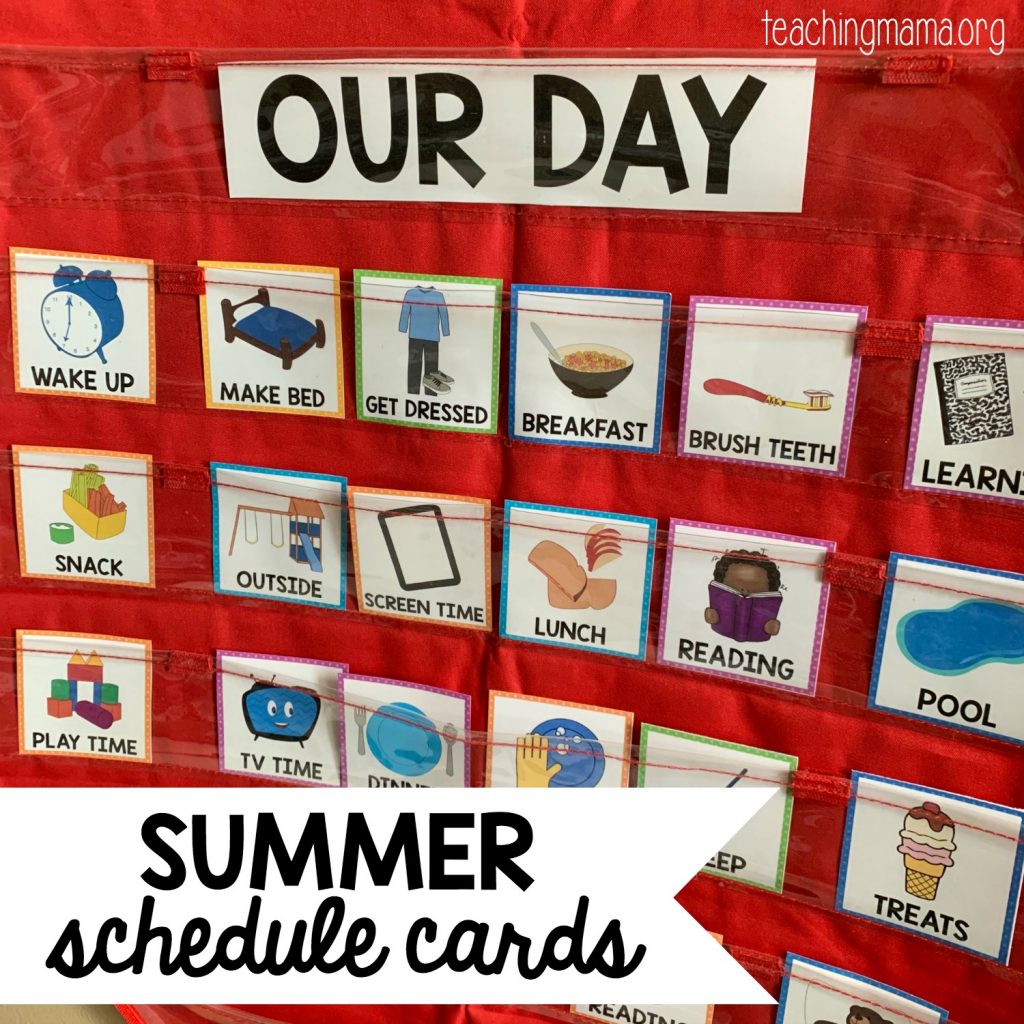 I believe summer should be FUN and full of adventures and memories. It's truly my favorite time of the year, so I want to make my kids' summers memorable. In this printable, I created cards for activities kids love to do during the summer. I've also included blank cards for you to write or draw more activities on.
You don't need to do these type of activities every day, but it may be fun to throw in a few fun ones here and there. Your kids will love it!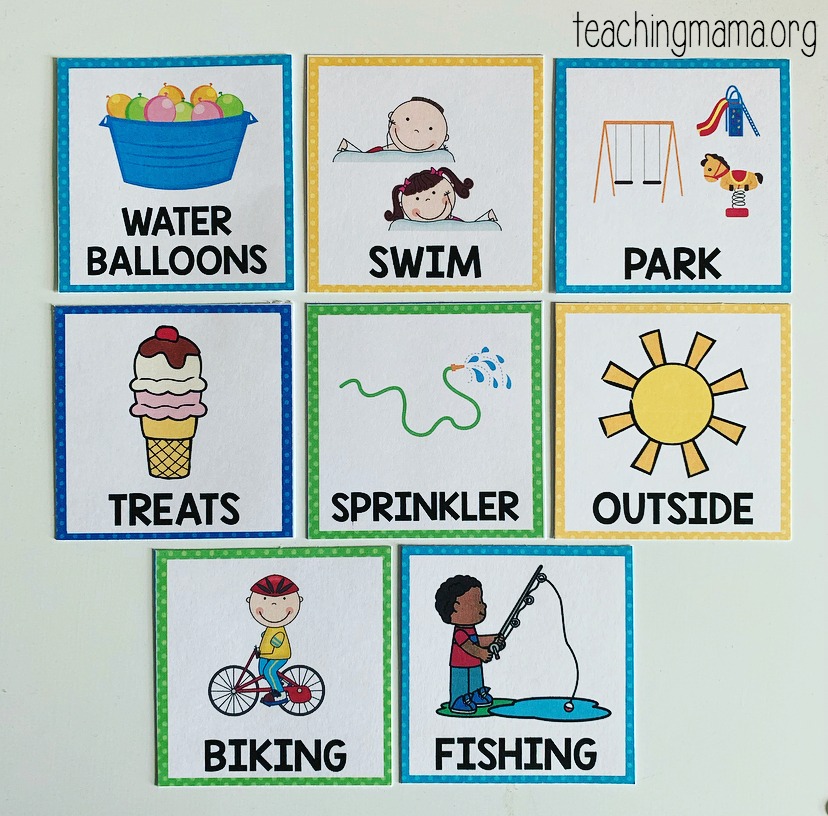 Something else I added were chore cards. If I'm being honest, I have to confess that my kids don't do a lot of chores…yet! They clean their rooms and bathroom, but this summer we're adding more chores since they are fully capable of doing them.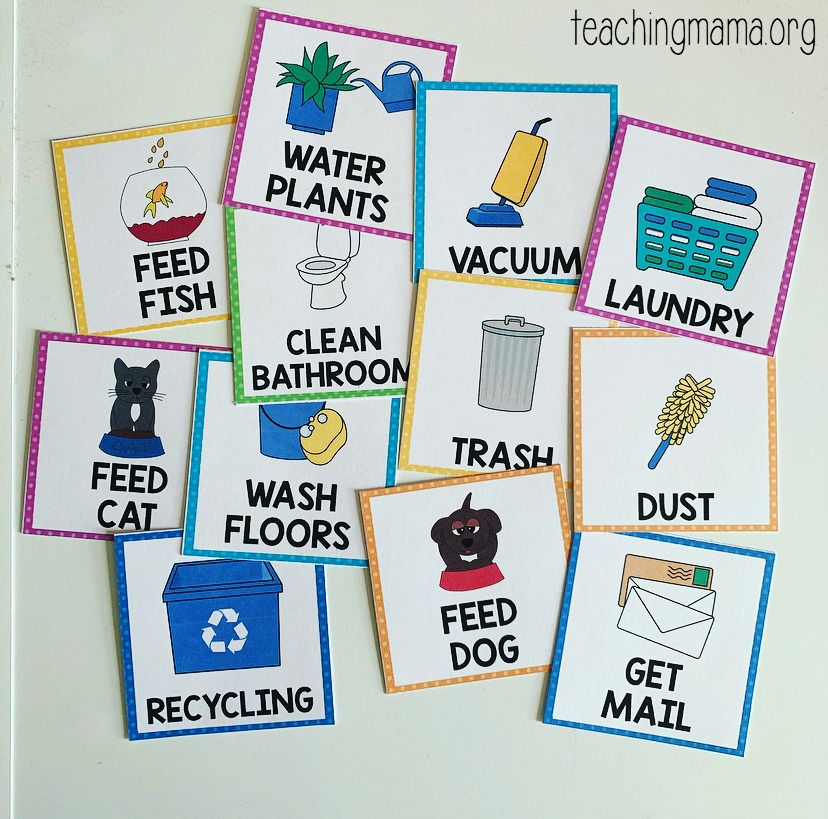 Here's how I displayed them in our kitchen. I just taped them to the side of our fridge for each child.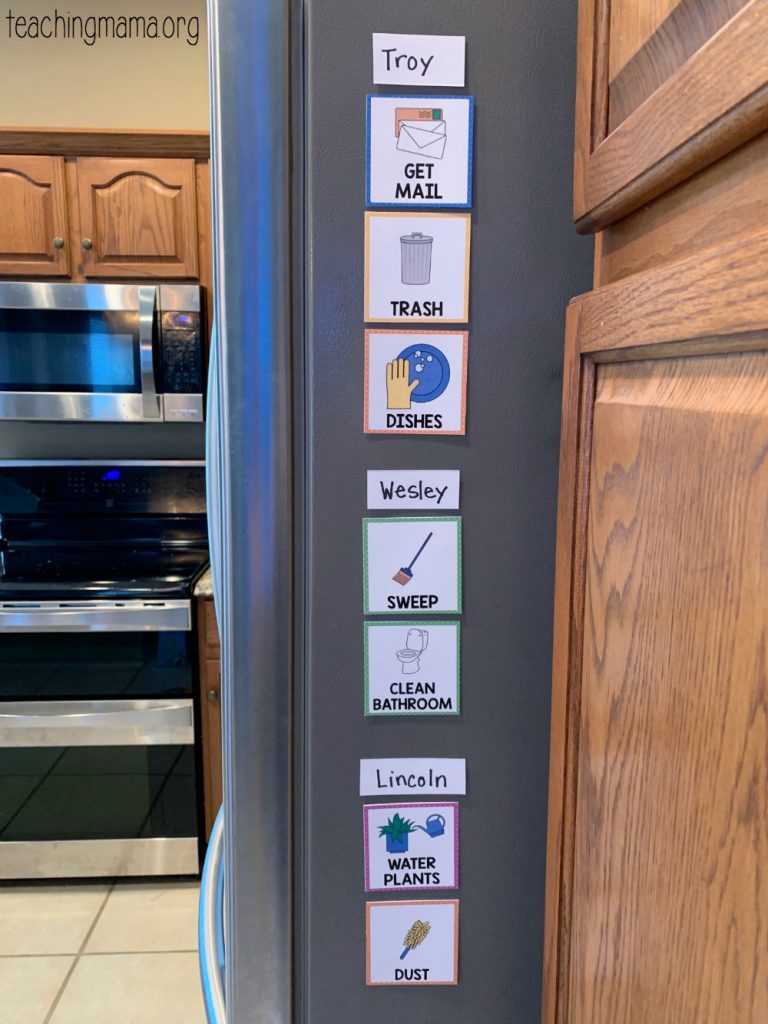 We have this larger schedule displayed in this apple pocket chart and I'll make changes to it as needed. But for the most part, this is what it will be.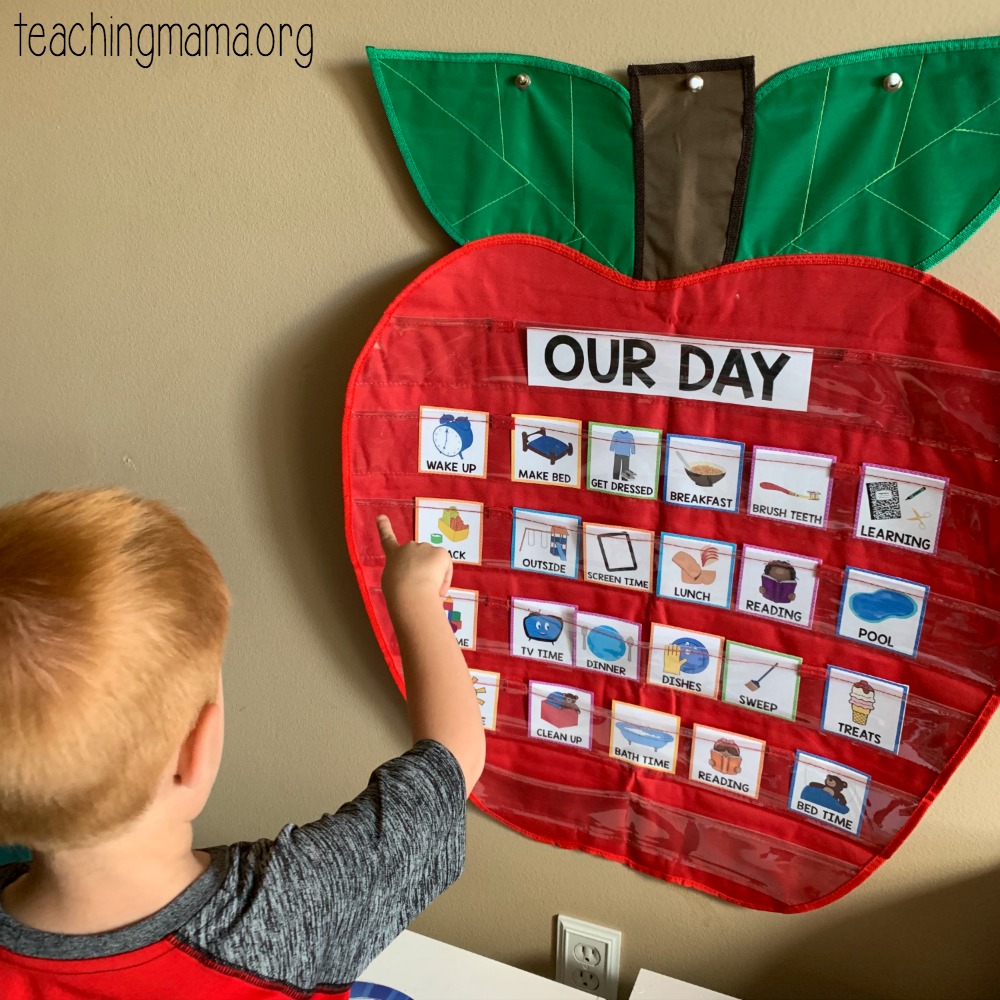 If you'd like to download the summer schedule cards, just fill out the form below.
Hope these cards make the summer days run more smoothly!