Disclosure: This post contains affiliate links. See my disclosure for details. I was given a free subscription to accurately review the program. As always, my thoughts and opinions are mine and I do my best to give an honest review.
We've been using a new online program called Adventure Academy for a while now, and I wanted to make sure you all know about it! The creators of ABCmouse designed a new program called Adventure Academy! Just like ABCmouse, this program is great for learning and is also fun for kids!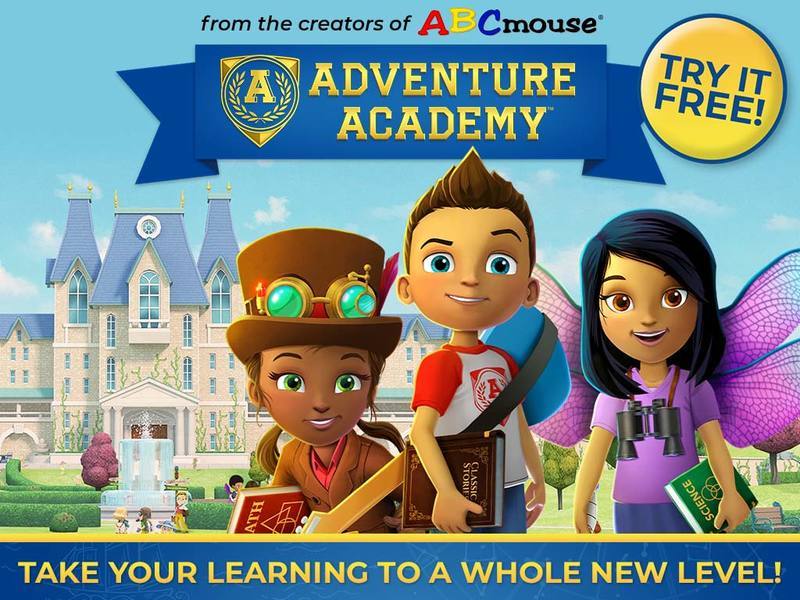 With summer break here, our schedule has slowed down and we have some more time for screen time. I want to use our screen time intentionally and also keep the academics going in a fun way. Adventure Academy is a great resource for this!
Adventure Academy is for kids ages 8-13 and it's the first mass multiplayer online learning program of its kind! I was so excited to learn about this program so I can use it with my two older boys.
Here's what you need to know about Adventure Academy:
It's an online app for kids ages 8-13, that includes thousands of activities for math, reading, language arts, science, and social studies.
There are SO many learning activities, videos, games, and puzzles discovered on quests through an interactive virtual world! (My 9-year-old is SO excited to play this app! It's not like any other game or program he has.)
The program is animated and perfectly designed for older children. We love the graphics and visual effects!
Up to 3 kids in one family can use one subscription.
There's motivation to complete activities and challenges to allow children to level up, unlock new zones, and earn rewards in the virtual world.
This is a safe app that I feel comfortable letting my children play. There is an option to chat with other players, which is pretty cool! Parents control the level of interaction their children have through filtered chat and can block all in-game communication if desired.
The game can be played on a computer, tablet, or smartphone.
Over 40 experts in the field of education created this app.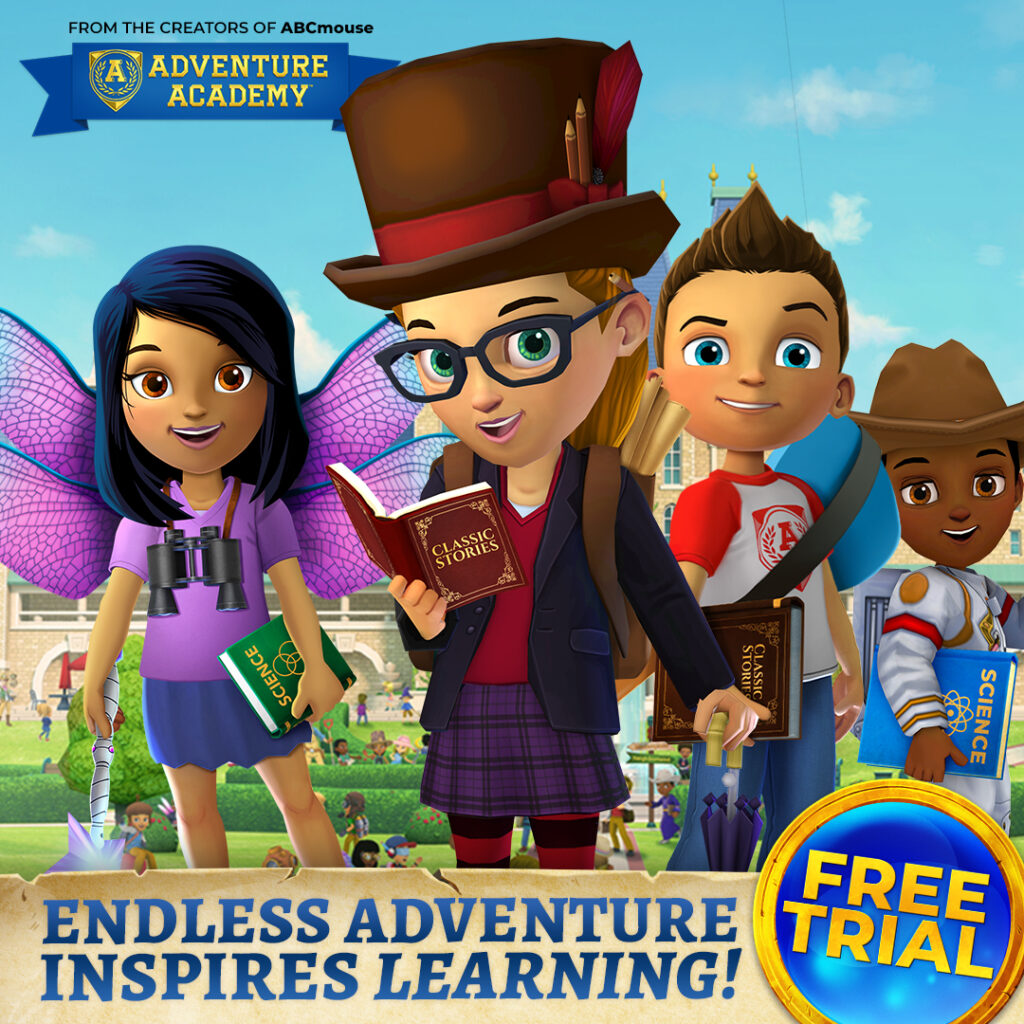 How Does Adventure Academy Work?
First, you set up a character. You name your character and decide what he or she will look like. You can have three characters on your account.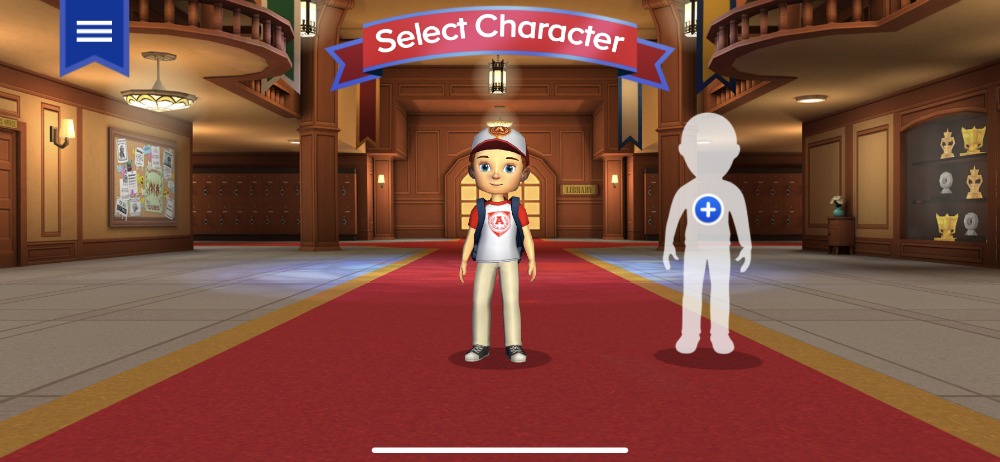 Then you're off to explore the campus! There's a map for you to see where to go. Along the way, you can pass by other players and chat with them. Of course, you can turn this function off, but my 9-year-old thinks this is pretty cool!
When you get to a learning kiosk, you get to choose which activity you'd like to do. You can also change the level of activities. There is beginner, intermediate, and advanced.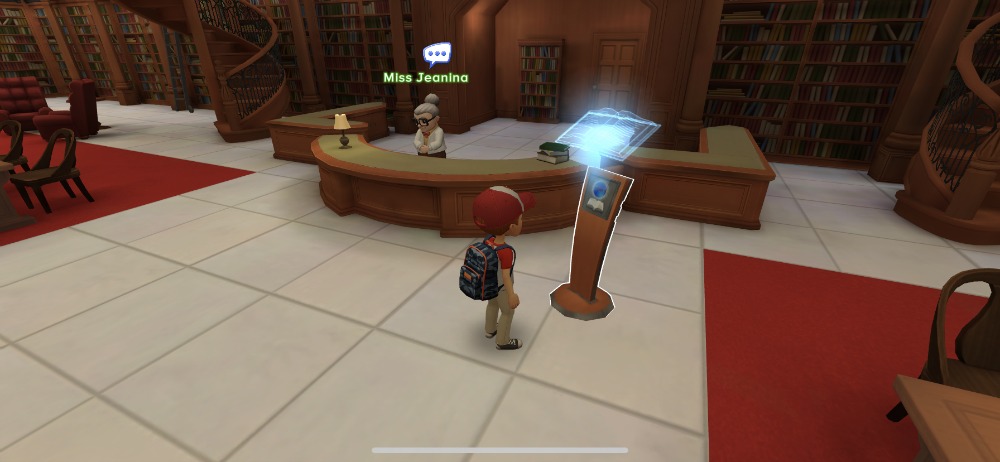 Just click on the activity you want to do. There are videos, games, books, and more! The graphics are amazing in this program…I think you'll be impressed!
After completing the activities, you level up, unlock new zones, and earn rewards in the virtual world. Oh, and your character can dance, wave, play guitar, jump, and more! (Reminds me of another game my son likes!)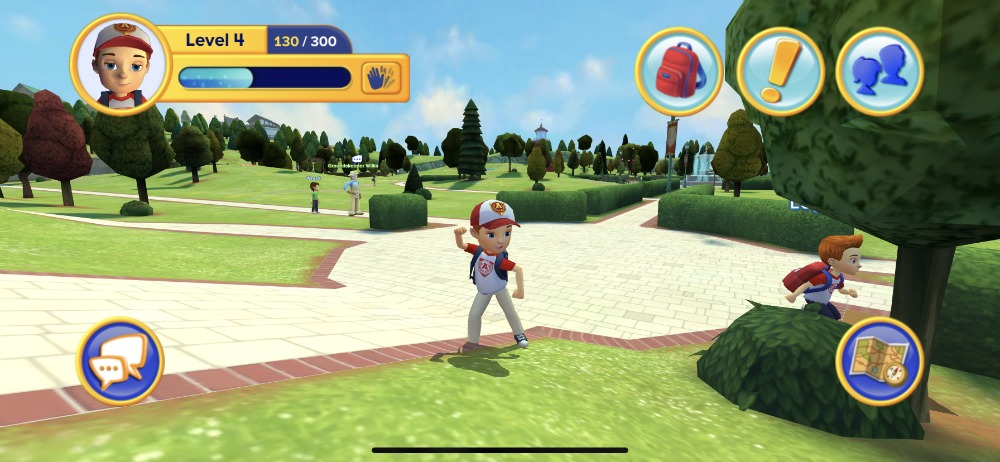 Who is Adventure Academy For?
Adventure Academy is great for homeschoolers, students in a classroom, and parents wanting to supplement with educational activities at home (it's great for preventing the summer slide!).
How Much Does it Cost?
I'm sure by now, you're wondering how much does this cost?! It's only $9.99/month or $59.99 for the annual subscription. You can see if this is a good fit for you by signing up for a 30-day free trial.
TRY IT FREE FOR 30 DAYS HERE.
I love this program. I can confidently say this program is great! As always, I only promote programs that are high-quality and ones that we love.
If you loved ABCmouse, but felt like your kids outgrew it, THIS program is for you!