After sharing my 8-part blog series about preschool, I thought I would compile a checklist you can use to prepare your child for Kindergarten. This list of standards was put together by looking at public school, private school, and homeschool standards. I am a former fourth grade teacher and through teaching experiences with early childhood education during college, I believe this list is a good way to assess how ready your child is for kindergarten.
Print this list and check off the skills as they master them. I know this list seems huge, but just working what you can will really benefit your child. I am excited to keep using this list to build more activities to share on my blog and help you find ways to practice these skills. I hope this list will be a helpful guide, whether you homeschool or send your child to school. Either way, it is still good to know what your child should know before Kindergarten.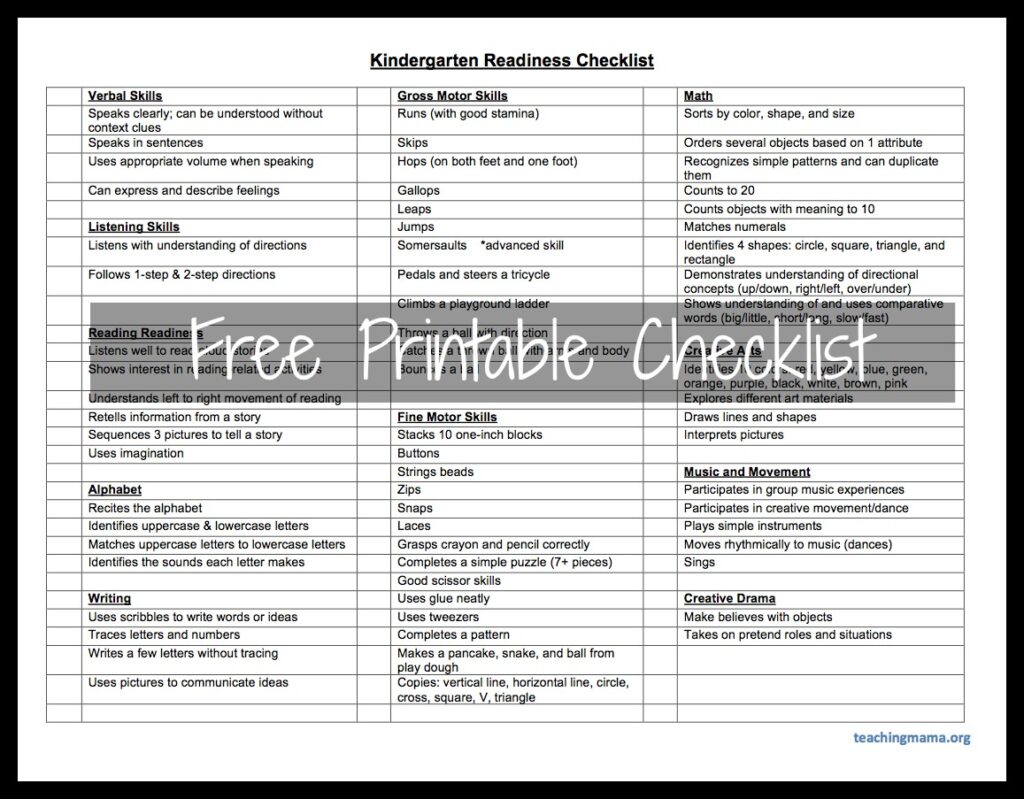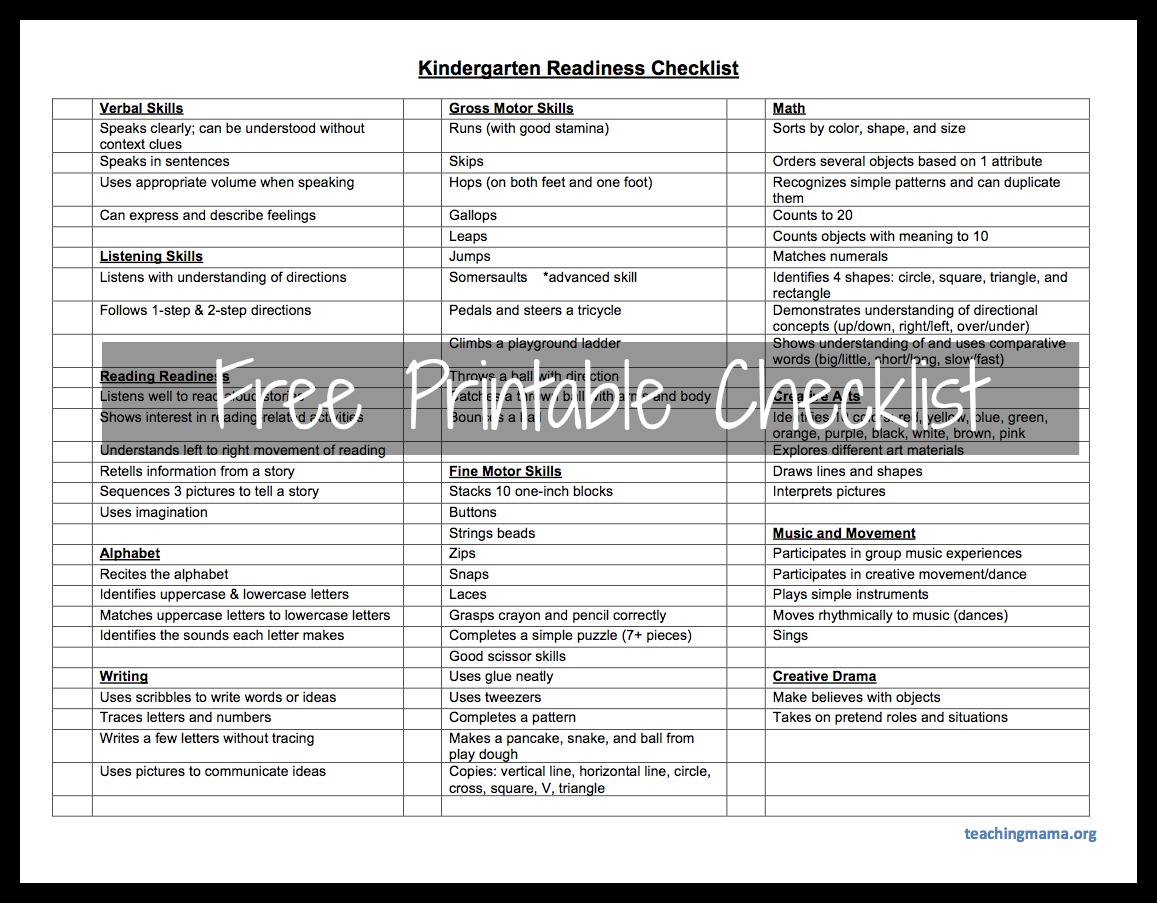 Click on the link below to get the checklist:
Also, here are the links to my posts about each subject.
2. Alphabet
3. Math
5. Motor Skills
6. The Arts
7. Sensory Play