5 Outdoor Toddler Activities – Giveaway
Would you agree that keeping toddlers busy is not always easy?! Taking care of a toddler is exhausting, but they sure know how to put a smile on our faces. Now that it's spring, we can finally go outside and let the little ones get all the wiggles out! If you're looking for some easy outdoor toddler activities, you're in luck! Today I'm sharing 5 ideas, plus I'm sharing about a new resource just for toddlers. Oh and you'll want to check out the giveaway at the bottom of this post!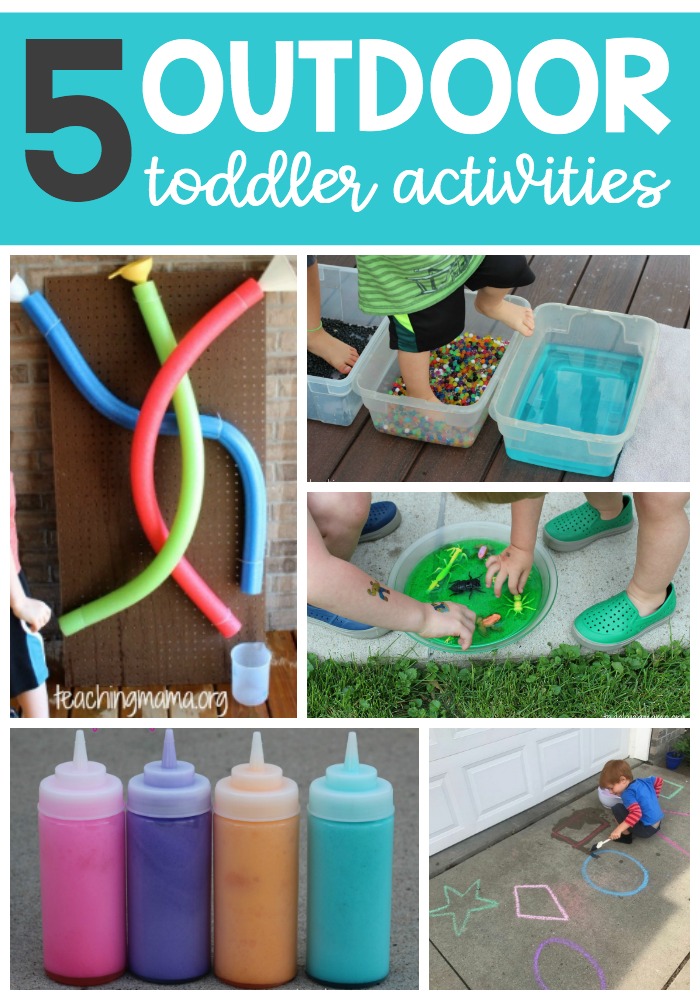 One thing I encourage parents to do with toddlers is to let them be messy (within reason!) and give them time to explore. That's how children learn! They need experience with messy play. Believe me, it truly benefits children! (Did you know that sensory play has a correlation with picky eaters?! Check out this interesting post.)
Here are 5 Outdoor Toddler Activities
1. Sensory Walk
This is one of my favorite activities. It doesn't have to be just for toddlers either! The goal of this activity is for your little one to explore the sense of touch with their feet. This is super fun and you can use a variety of materials for this activity. Check out more details about this activity here.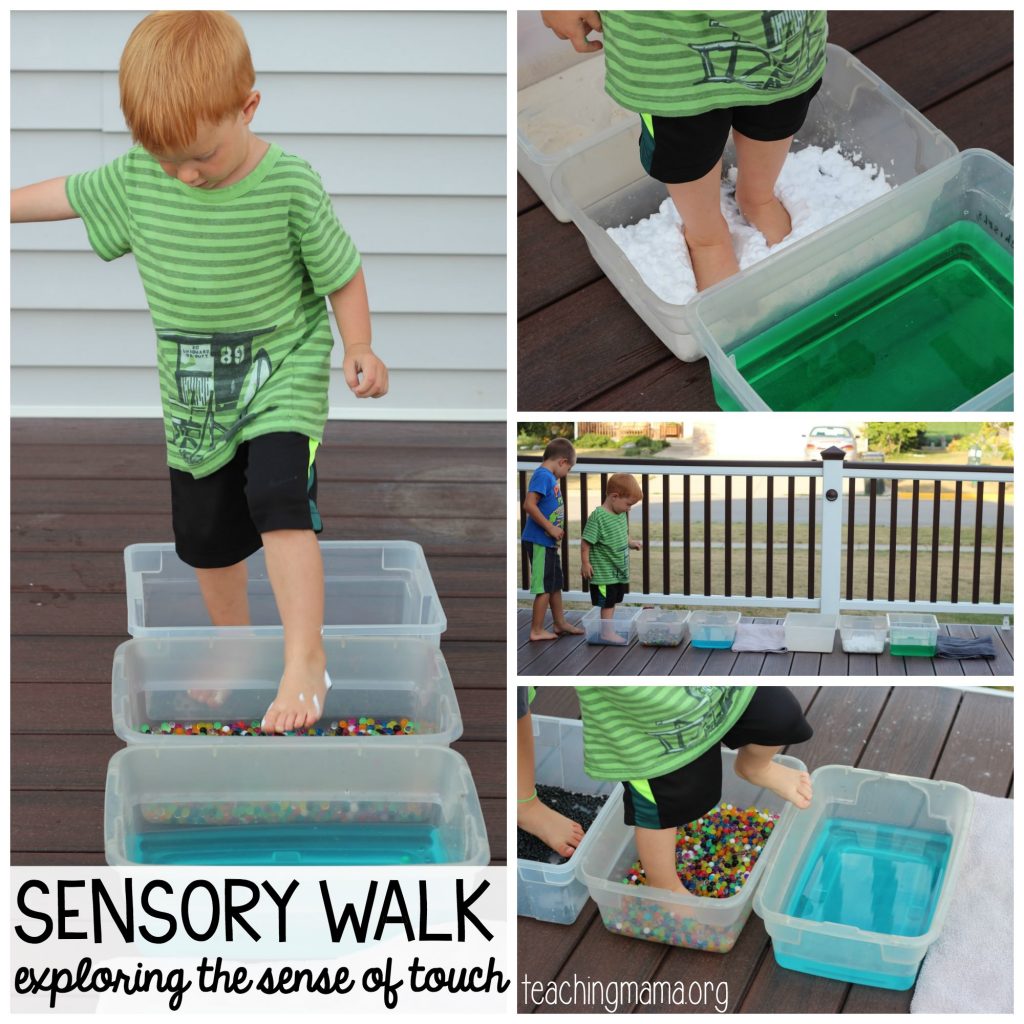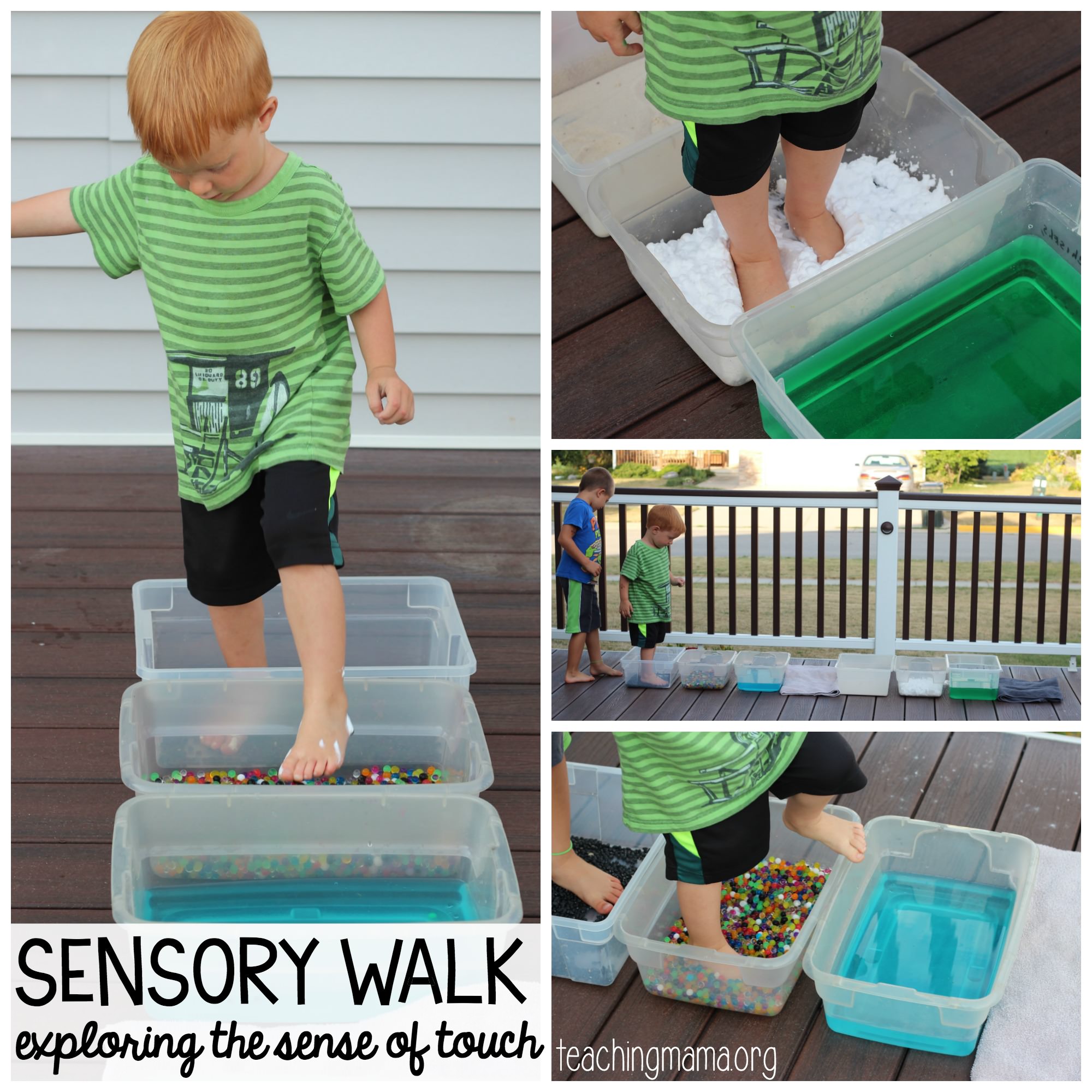 2. Jell-O Dig
This one is so simple! All you need is some Jell-O and some toy animals. Just make Jell-O according to the directions and let kids play in it! I put plastic bugs and frogs in our jello before letting it gel in the fridge. The kids loved pulling the bugs off and rinsing them off in the water bucket. They also enjoyed feeling the squishy Jell-O!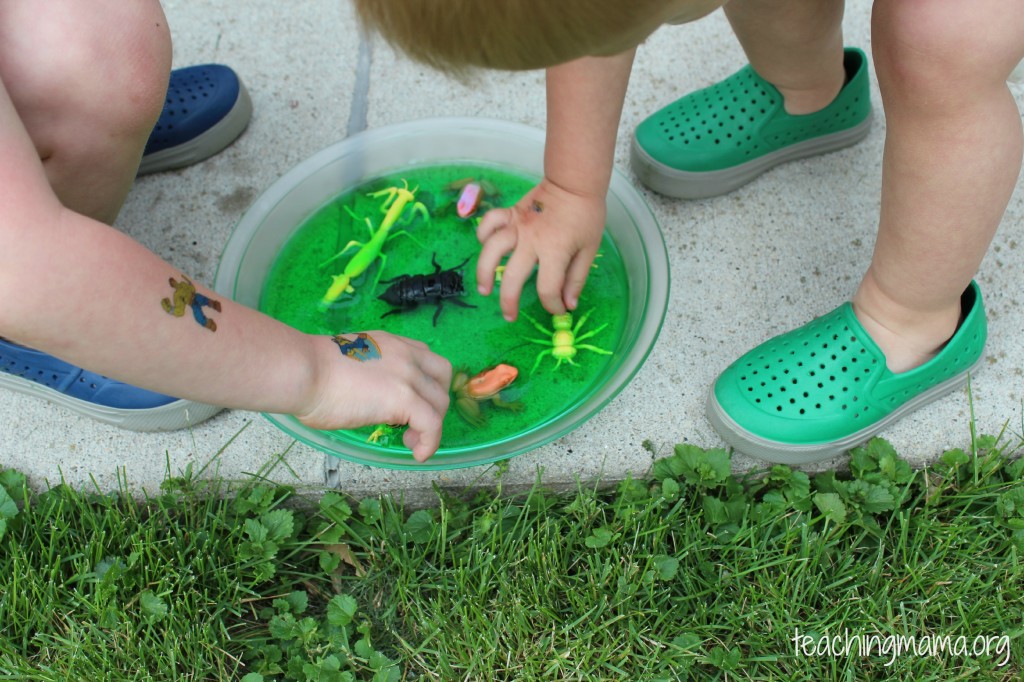 3. Water Wall
Playing with water is always a favorite of my kids. Even just playing with water in a bin with cups and funnels is a bit hit. Several years ago, I made a pool noodle water wall. To say it was a big hit, would be an understatement. We've used this thing so much!
Check out how we made it on this post.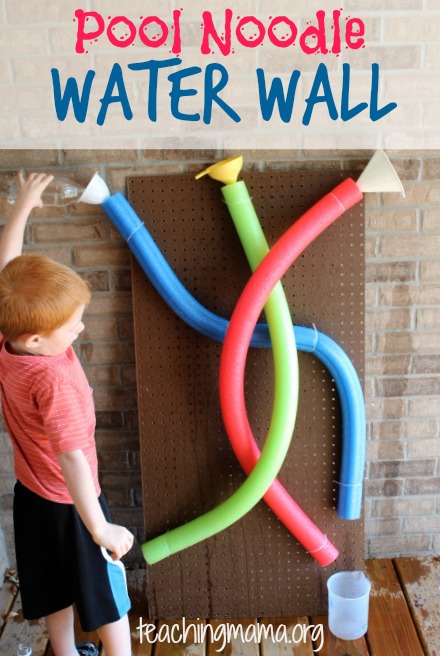 4. Soap Foam Sidewalk Paint
We love playing with soap foam! You just need dish soap, water, food coloring, and squeeze bottles. It is so soft, squishy, fluffy, and is easy to clean up!
Have fun decorating the sidewalk and then rinse it off for an easy clean up! Find all the details right here.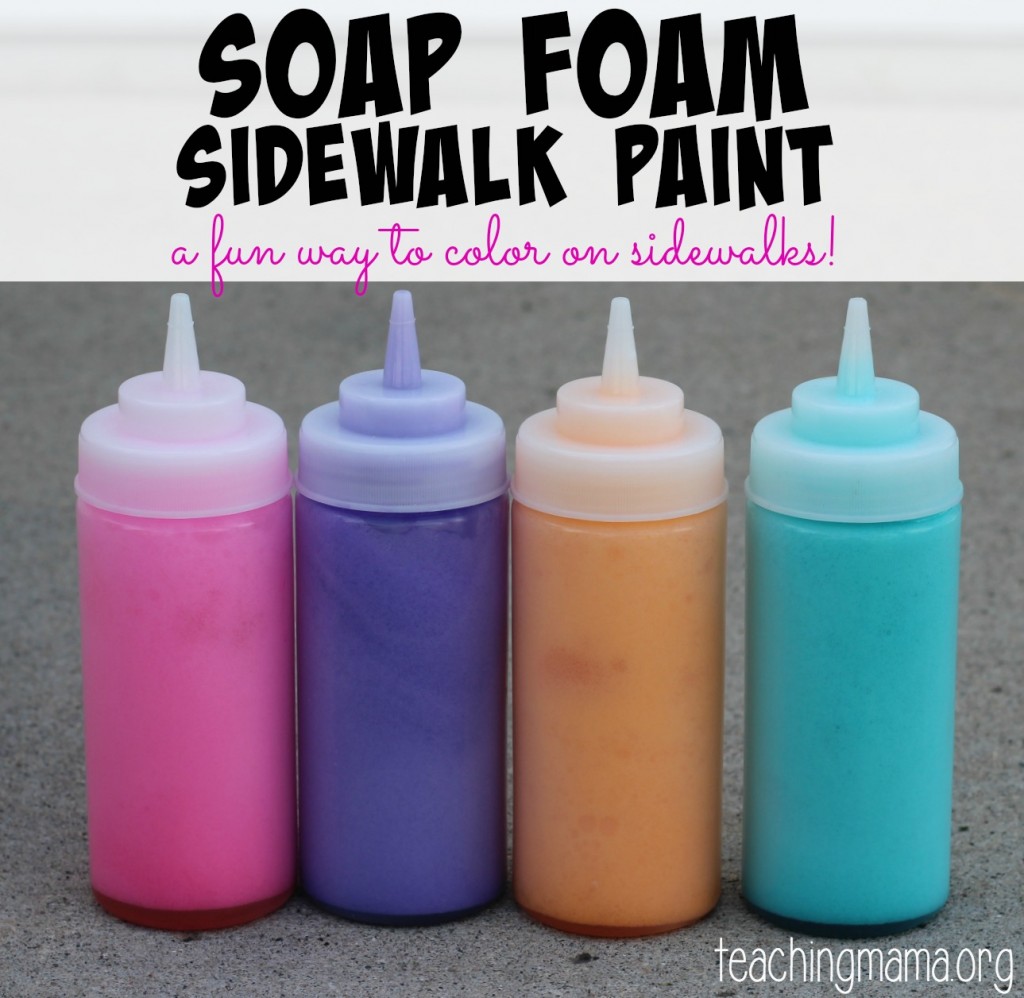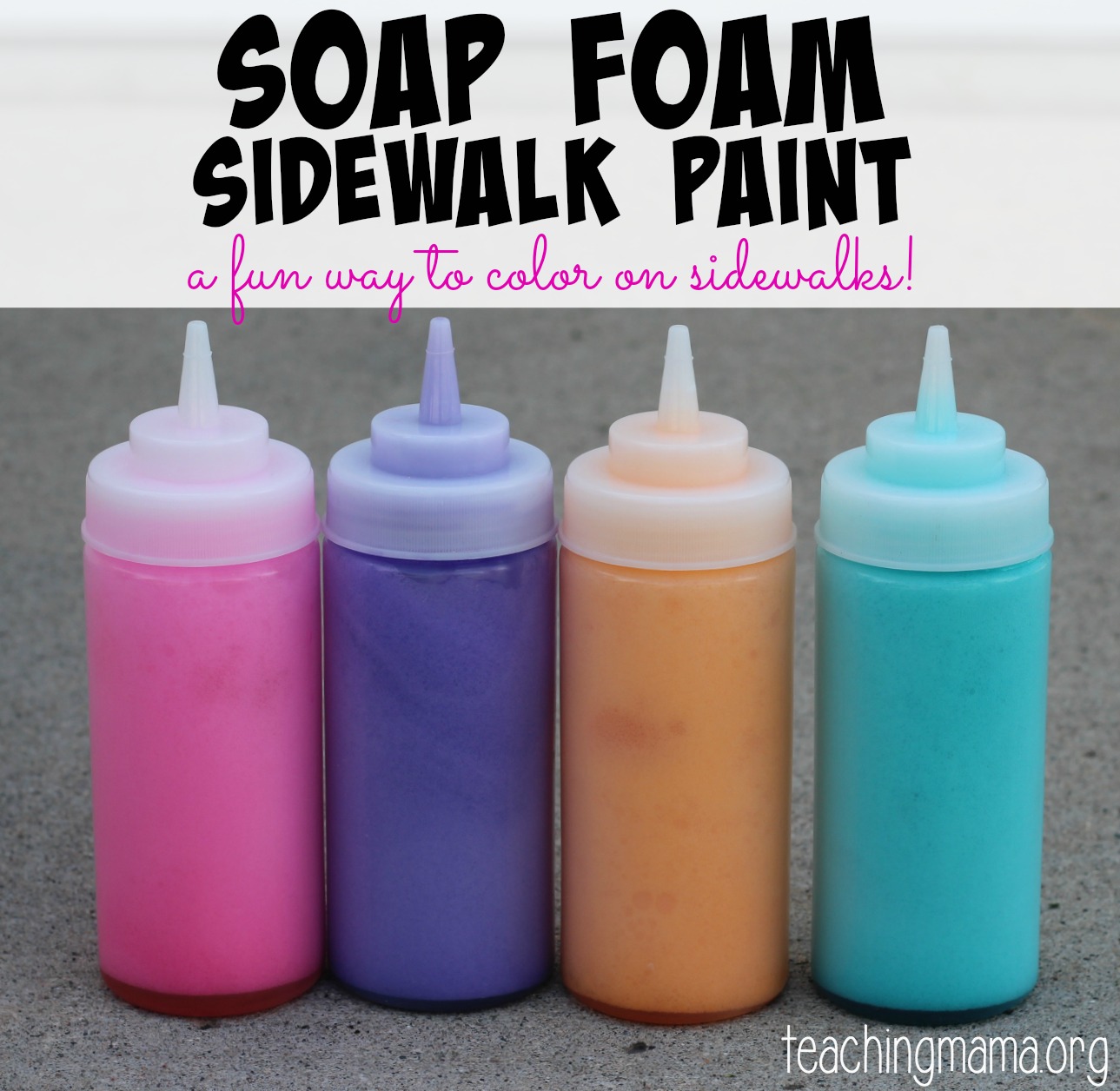 5. Paint with Water
This one is the easiest activity! You could just paint the sidewalk with water and a roller. It's fun to see how fast it dries up. Or you could draw shapes, letters, or designs on the sidewalk and then have your little one paint them with water.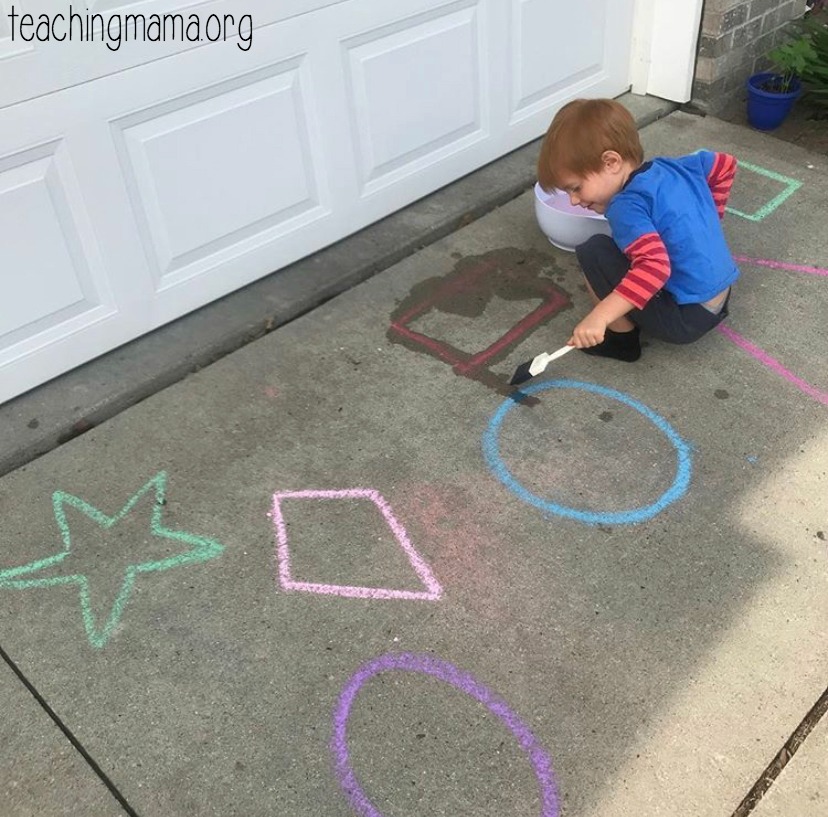 I hope these five outdoor toddler activities inspire you and you'll try them out!
I'm sure you're wanting more activities to keep your little ones busy, so I'm excited to share a new book written by my friend Krissy at B-Inspired Mama.
She wrote The Outdoor Toddler Activity Book, and it's an amazing resource! It contains over 100 outdoor activities that promote early learning and are super fun! Here are a few of my favorite activities in the book:
Milk Bubble Rainbow (page 34)
Kiddie Pool Gold Panning (page 38)
Windy Day Play (page 66)
Magical Nature Wand (page 72)
Waterfall Fence (page 102)
Colorful Ice Fishing (page 120)
The activities are creative, simple, and use only a few supplies and require little to no prep.
For one week, I will be hosting a giveaway of this awesome book and my Learn and Play Toddler Activity Book. Just enter below for the chance to win both of these books!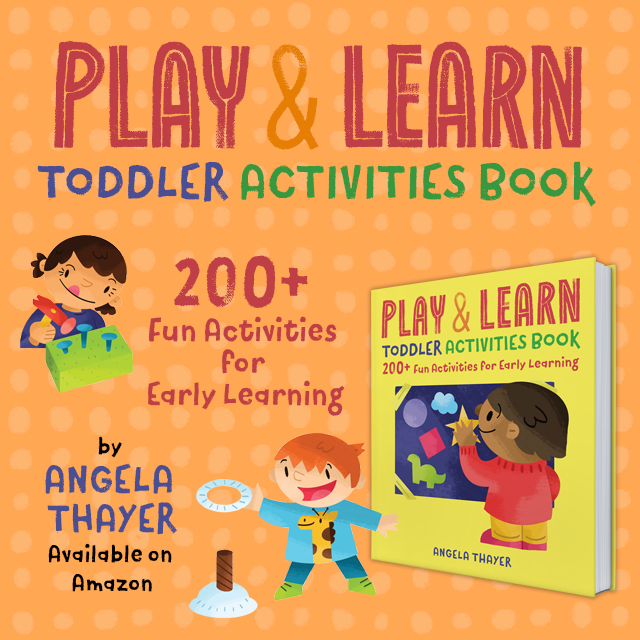 You must be 18 or older and live in the United States to participate.