Happy Friday! Time for me to share with you another fun sight word reader! This sight word is the word "where". I had fun creating these little booklets for you! I especially like the one with the gnome. 🙂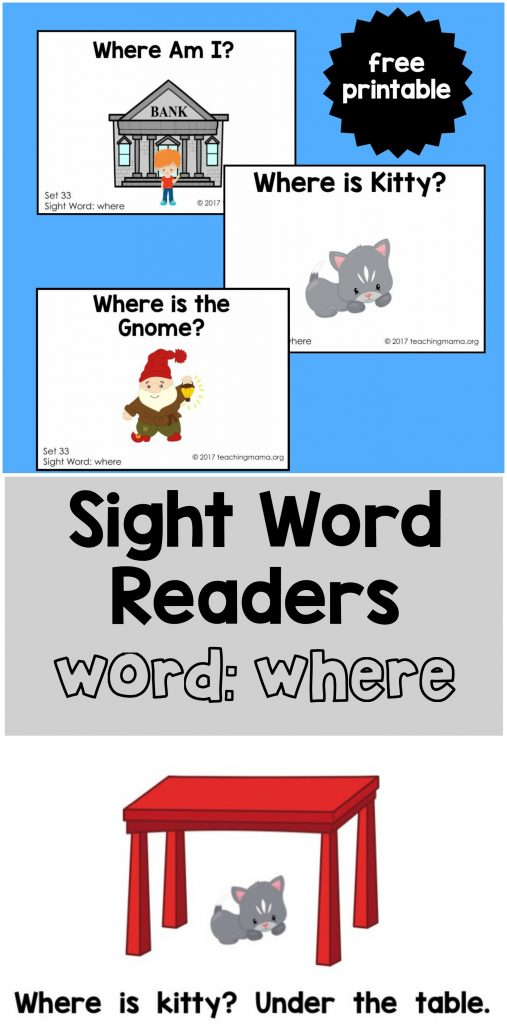 In this download, there are these 3 booklets:
Where Am I?
Where is Kitty?
Where is the Gnome?
Each of these sight word readers focus on the word "where". They also mostly use words that were learned in previous sight word readers. The child can also use the pictures to help them read the sentences. You may have to help them with words that are not sight words. Encourage your child to sound out words, if they can!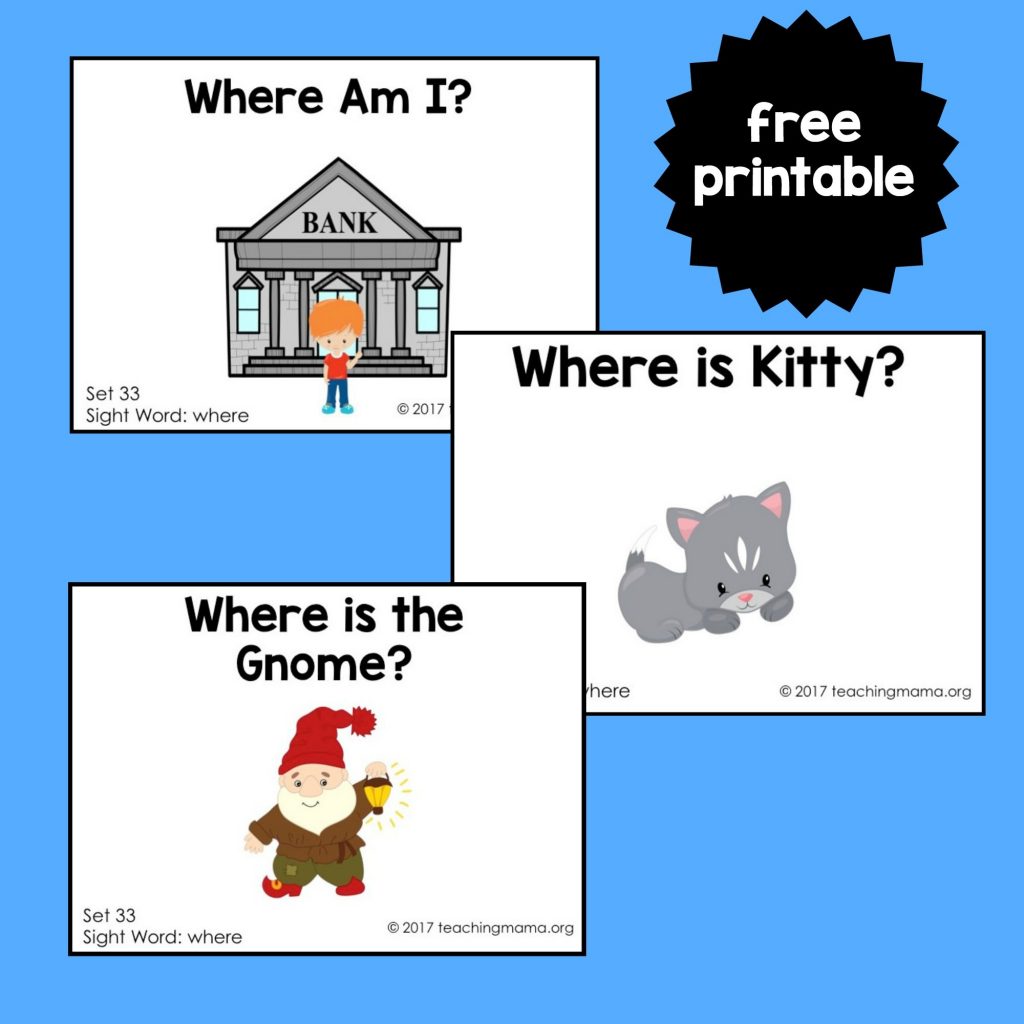 You can download the FREE sight word readers here —> Sight Word Reader- where
Find all the sight word readers in my collection HERE.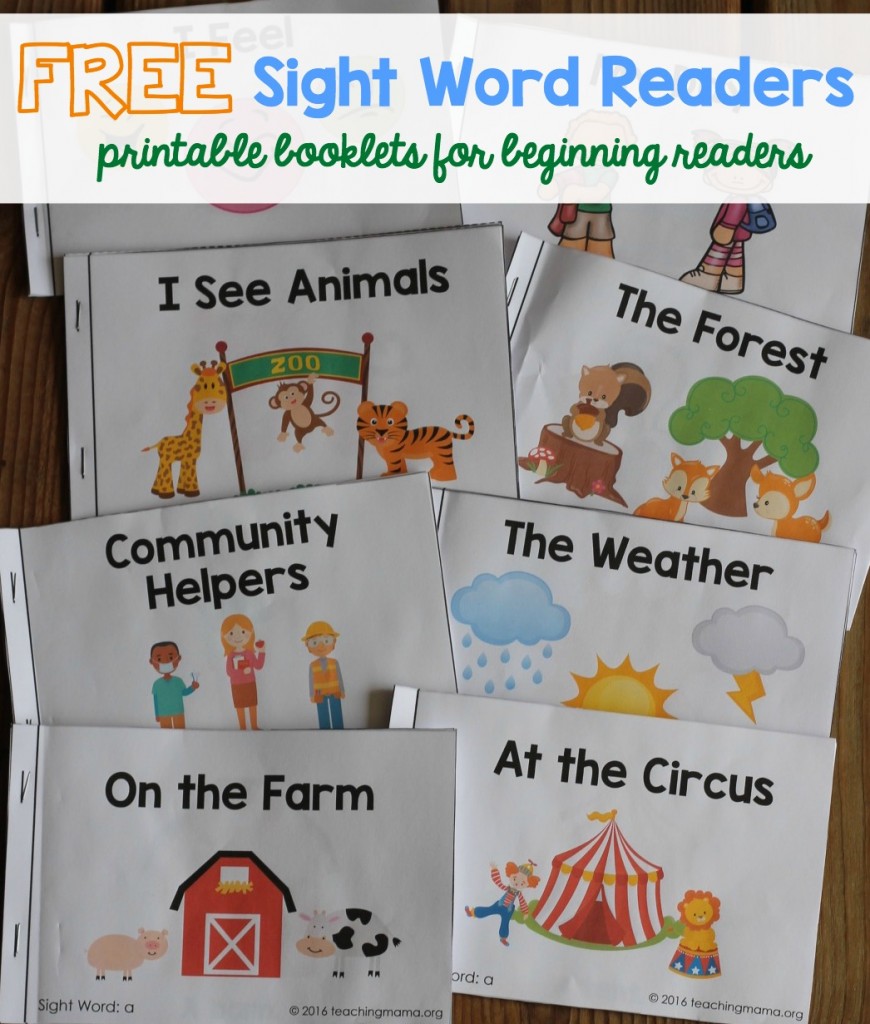 Print pages 2-12 on paper. (Page 1 is my Terms of Use.) You can also print the pages front and back. If you have troubles printing, make sure Adobe is up to date. You can download the most current version here.
If you want to print these without color, make sure to select "print in greyscale" on the print menu.
After printing, cut out the pages and staple them together. Enjoy reading with your little one!!