Duck for President Activities
President's Day is coming up and I have some fun activities to share with you for the book, Duck for President. This book is a kid-friendly way to talk about some of the components of running for president.
I love the author, Doreen Cronin. She has such creative and hilarious books! My boys are huge fans of Click, Clack, Moo! This book is about duck feeling fed up with doing chores on the farm. He decides to hold a farm election on whether the farmer or the duck will run the farm. Of course, the duck wins! But that wasn't good enough, so he decides to run for governor. He wins that position, but still isn't satisfied. He then runs for president and wins! In the end, he decides being back at the farm is better. In this story, they share different components of voting, like casting ballots, giving speeches, and visiting the community. This would be a great book to read before an election or on President's Day.
---
Today I'm sharing with you printables to go along with the book! First up is a sequencing activity for the book. Simply cut out the 8 rectangles, read them to your child (or if they're old enough they can read it on their own!), then glue the rectangles in order.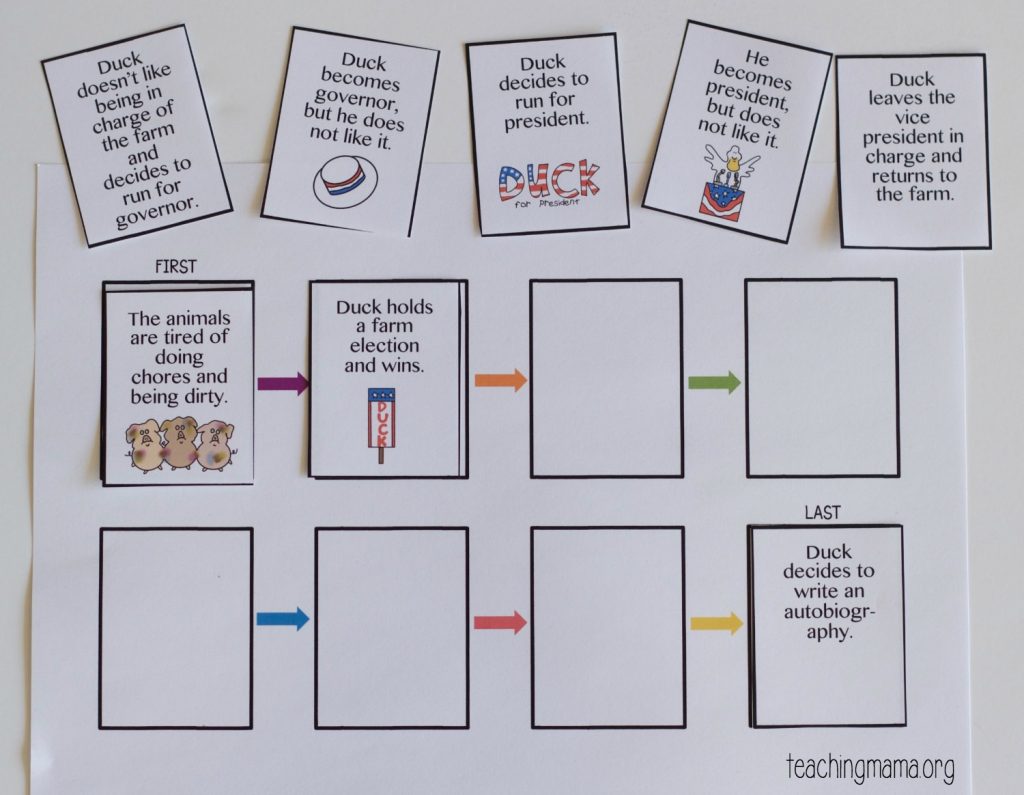 Next are the beginning sounds clip cards. Have your child listen for the beginning sound of each word and place a clothespin onto the correct letter.
I also created count and clip cards. Simply count the objects in the picture and clip the clothespins to the correct number.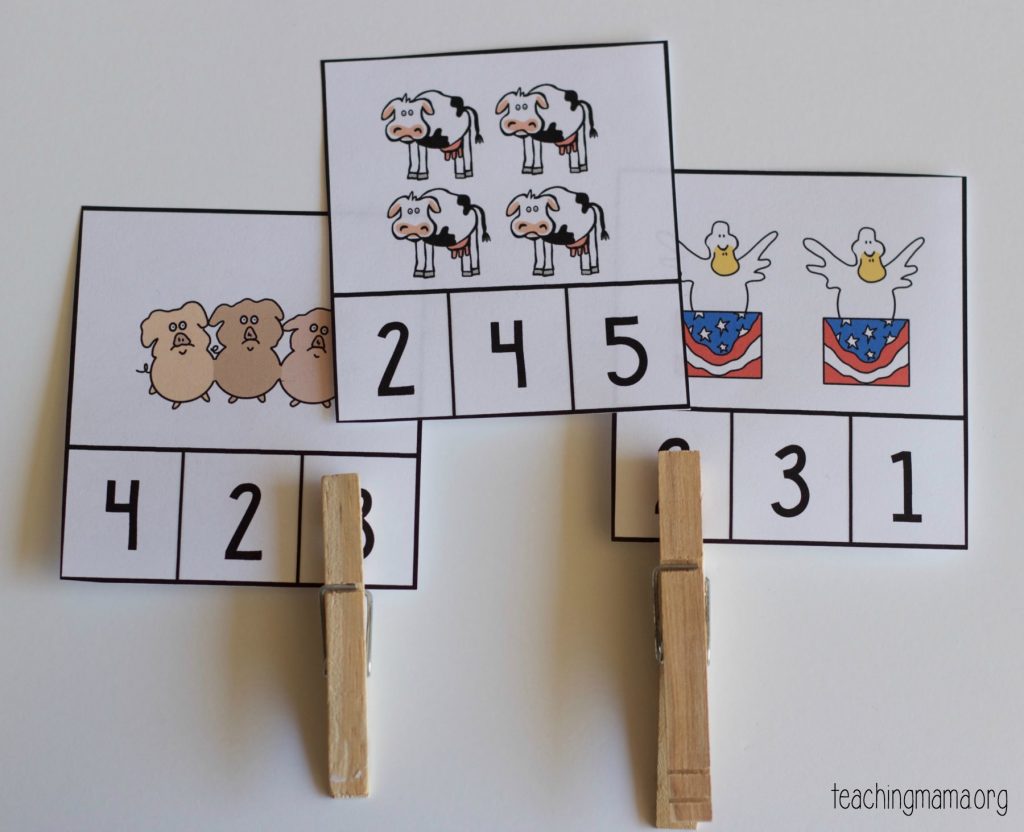 In the packet I include voting ballots between duck and the farmer. You can do this with your family at home or with your whole classroom. Then record the results by coloring in the boxes on the graph.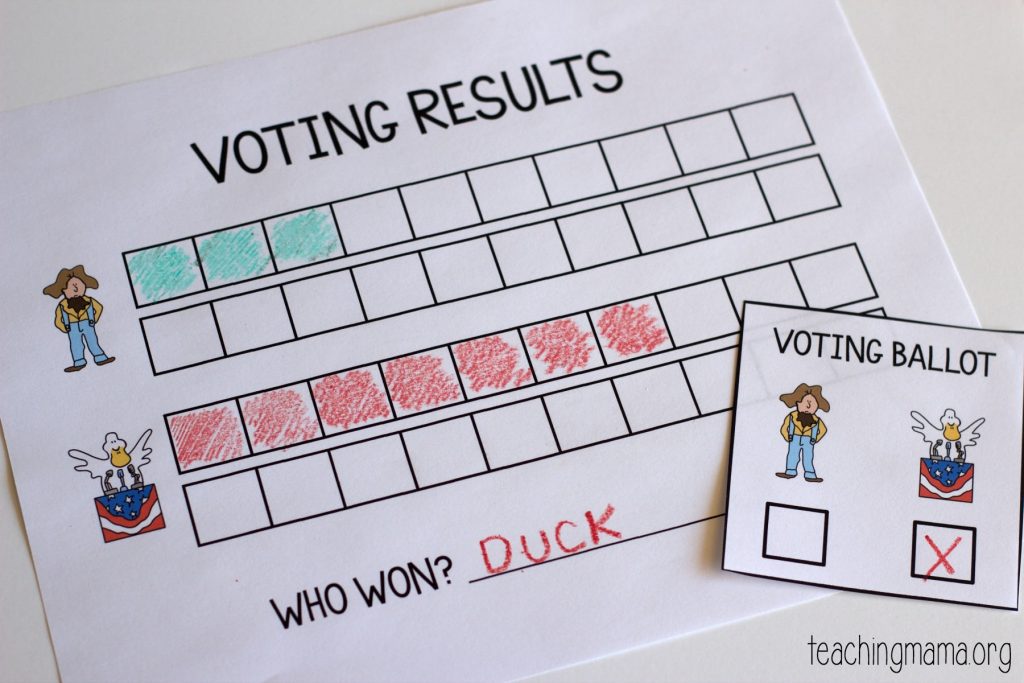 Lastly, I included a page where the child can write and draw what they would do if they were president.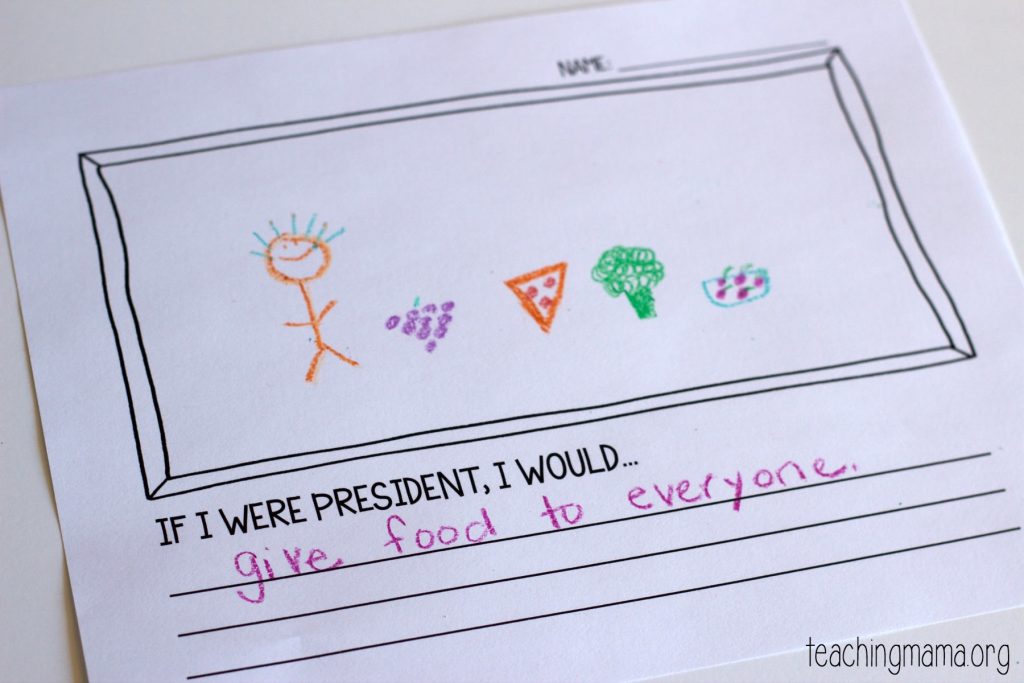 I hope this printable pack will be useful to you! You can download the packet for free here —> Duck for President