Sight Word Practice Cards
Learning sight words is an important stage in learning to read. Sight words are words that are frequently used and they appear on almost every page of text. These are also words that can't necessarily be sounded out, so they need to be memorized. For example, if you sound out the word 'the' it would sound totally different than how it should be pronounced.
The more children practice sight words, the easier it is for them to learn to read them. I have some fun sight word readers and sight word games on my site, but today I'm sharing sight word practice cards. This free printable will give your child practice reading, writing, and reading the word in a sentence.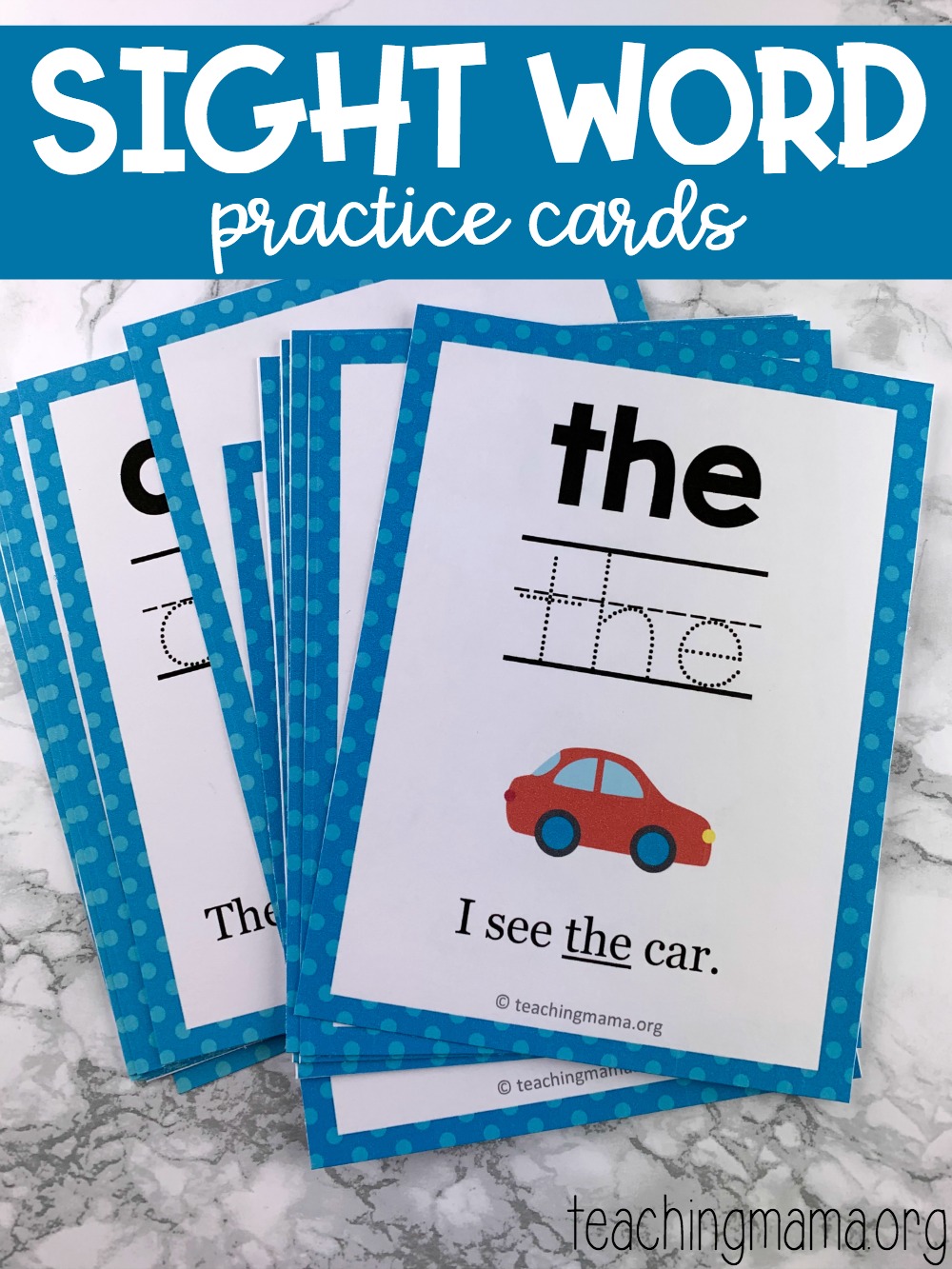 These cards are not necessarily flash cards, but they are used to practice reading these words quickly. Under the main word, you'll see a space where children can practice writing the word. You could laminate the cards and use a dry erase marker so you can reuse the cards in the future.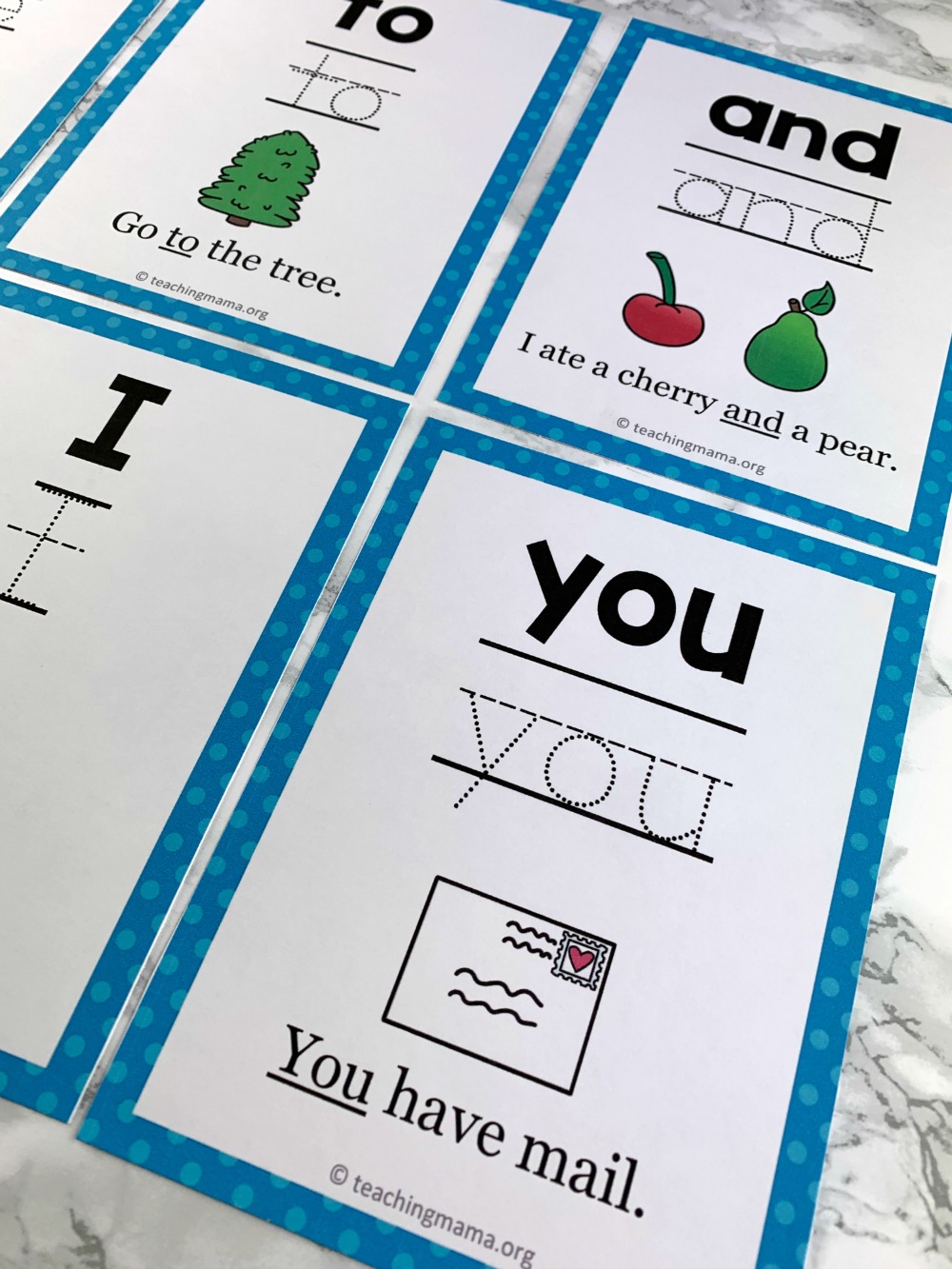 I then placed a picture and a sentence. The picture does not mean it's the sight word, but rather a picture that brings meaning to the sentence. The underlined word is the sight word.
Don't worry if your child has trouble reading the word right away. With time, practice, and repetition, they will start to read the words. Reading sight words is just one component of learning to read. It also takes practice with phonics, phonemic awareness, comprehension, vocabulary, and print awareness.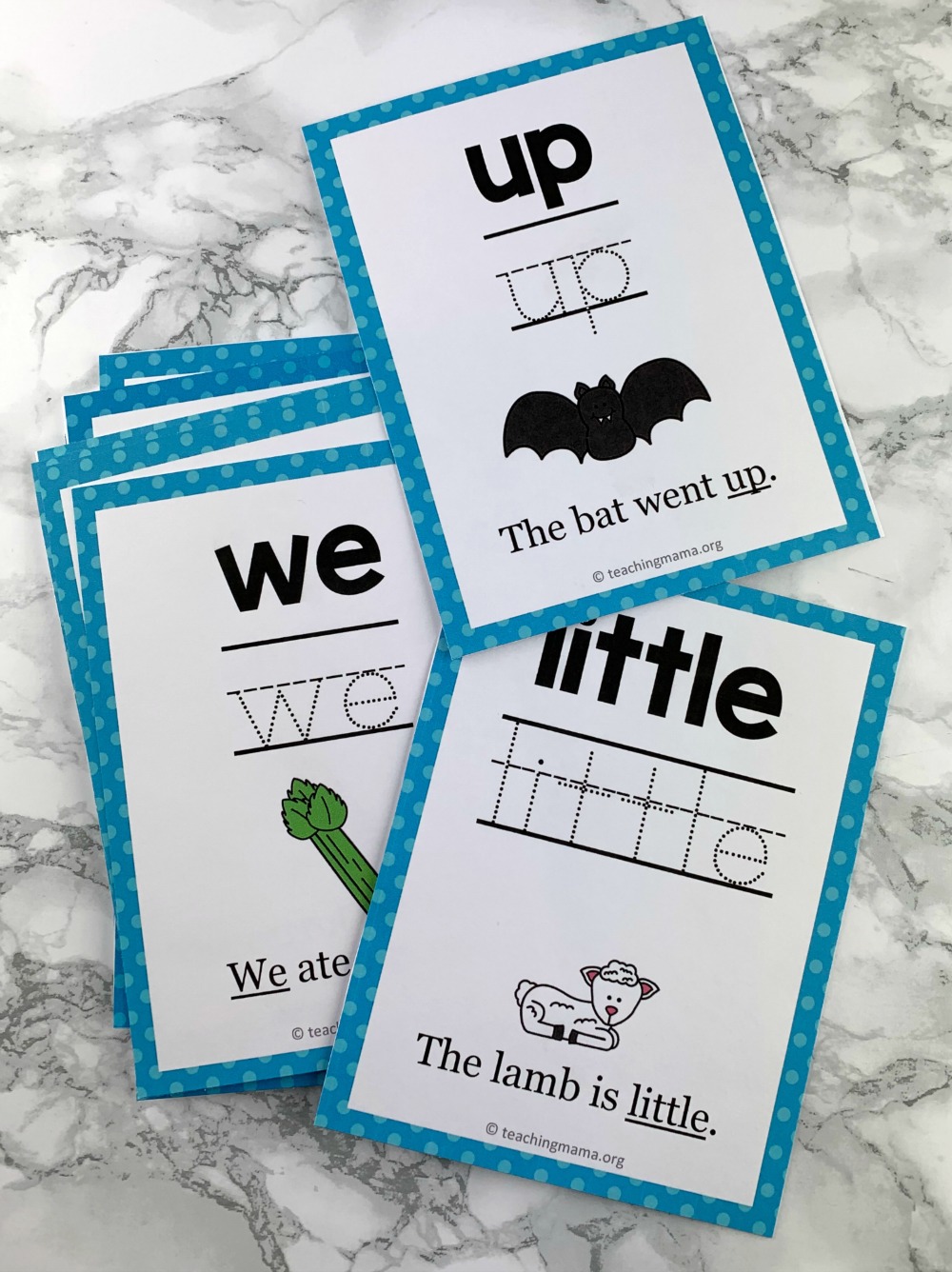 This set uses words from the Pre-Primer Dolch Sight Word list. There are 40 words in this set. These words are great for a good starting point with learning sight words.
You can download the printable by clicking the button below. I recommend printing these on card stock paper and laminating them for durability.
Just click here to download the cards —> Sight Word Practice Cards – pre primer
I hope you'll find this printable useful and it helps your child learn to read!