We tried a fun, new art activity today. Painting with corks! Following the theme of leaves, we painted "leaves" on trees today.
This activity reminded me of sponge painting. Oh remember the days when it was popular to have a sponge painted room?! I loved my purple, sponge-painted room.
Also, this is a great activity if you need to let out some aggression! Stamping the corks releases some good energy.
Here's what you'll need:
*paint
*paper
*corks (mine were from Michaels- 10/$1.99)
**You may want to paint the trees the night before. Please don't judge on my poor artistic ability!

Troy kept saying "This is fun!"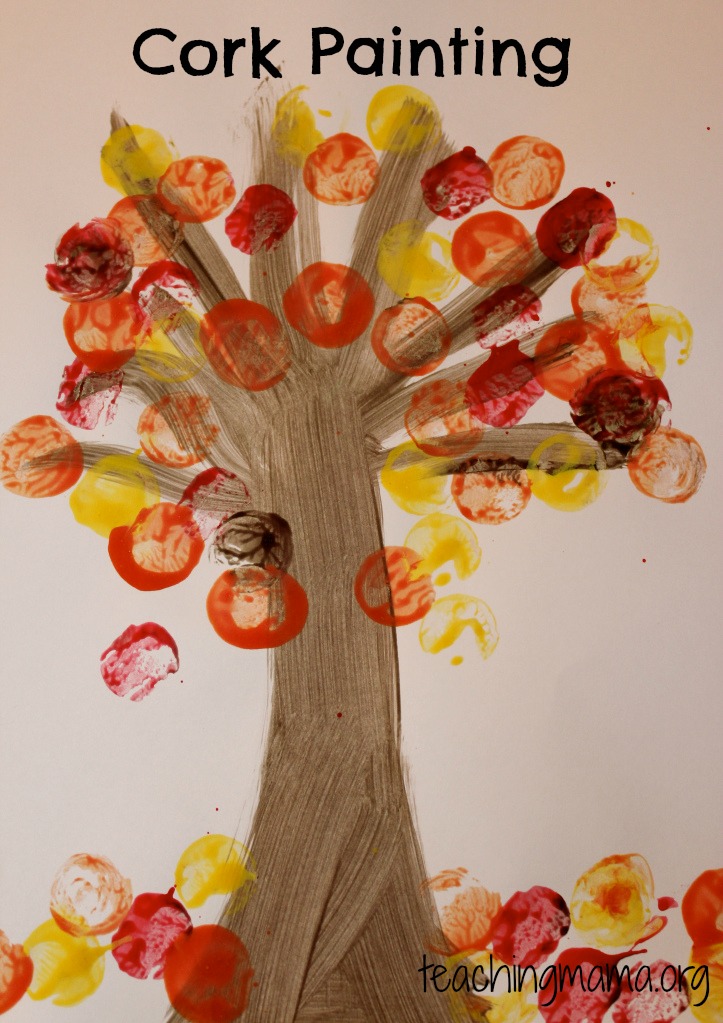 We ended up painting 4 trees and stamped several other pages.
Hope you'll give cork painting a try!