Garden Printables for Kids
Creating a garden with children is an amazing experience. Not only is it a special activity to do together, it's rewarding to see the plants grow. Last week, I shared with you our new garden with the Gro-ables Project. We are already seeing sprouts growing on almost all of our plants! My kids are so excited every day when we observe the plants and see change. Today I'm sharing with you 2 garden printables for kids that will make gardening easier and a fun experience!
The first printable is a set of garden markers. We planted Miracle-Gro Gro-ables in our garden and pots and then placed the garden marker close to the seed pod. These have helped us keep track of which plant is which and the picture helps my children know what the plant will look like when it's full grown.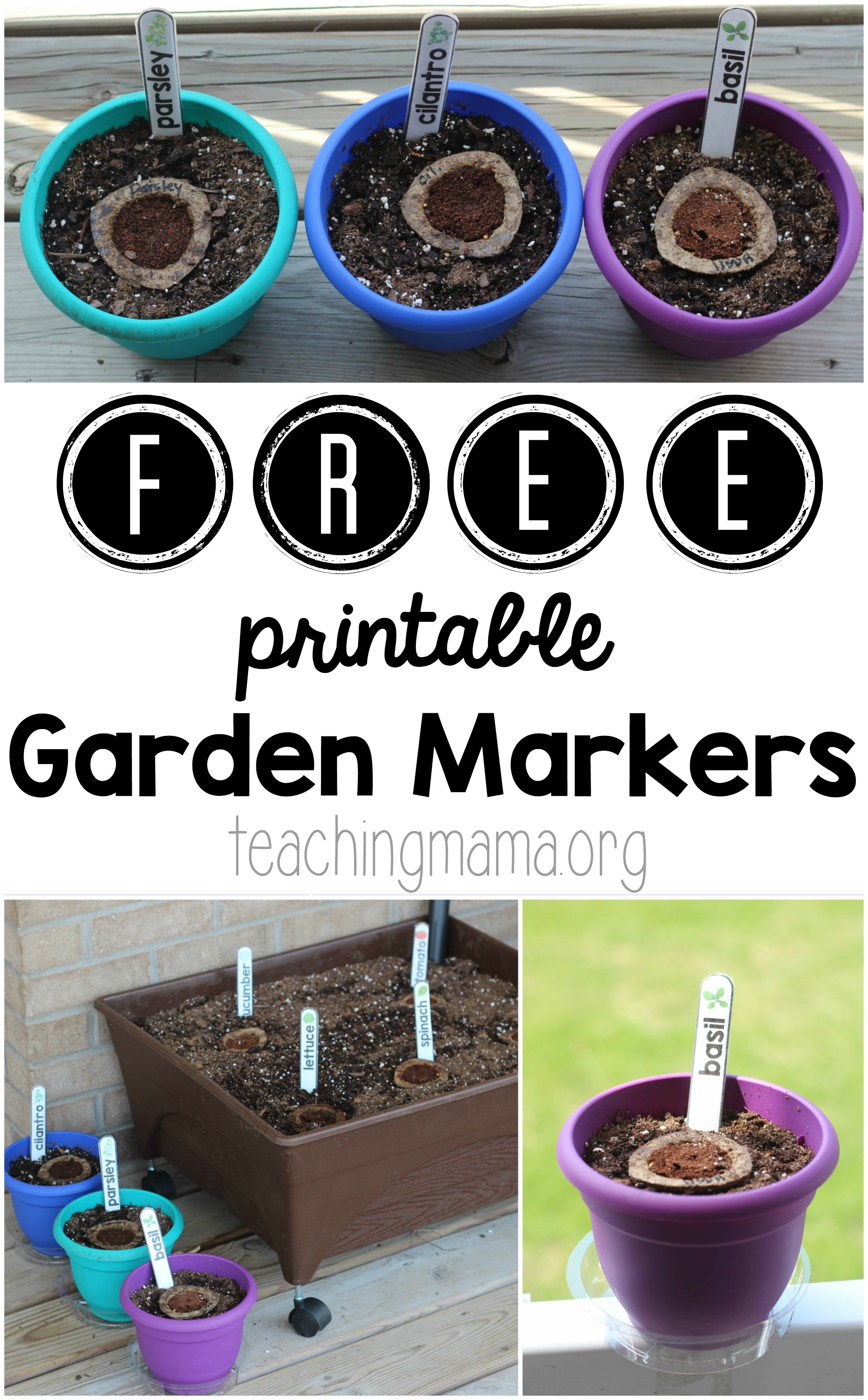 Here's what you need for the garden markers:
wide craft sticks
contact paper
hot glue gun
scissors
Garden Markers printable
Here's how to make them:
Print the garden maker printable on card stock paper (if possible).
Cut out the markers and place them onto a craft stick.
Wrap contact paper around the stick and glue the edges.
Cut the extra contact paper off of the stick. Check to make sure there isn't any open space where water could seep into the paper. If there is, add more glue.
Stick them into your garden or pots!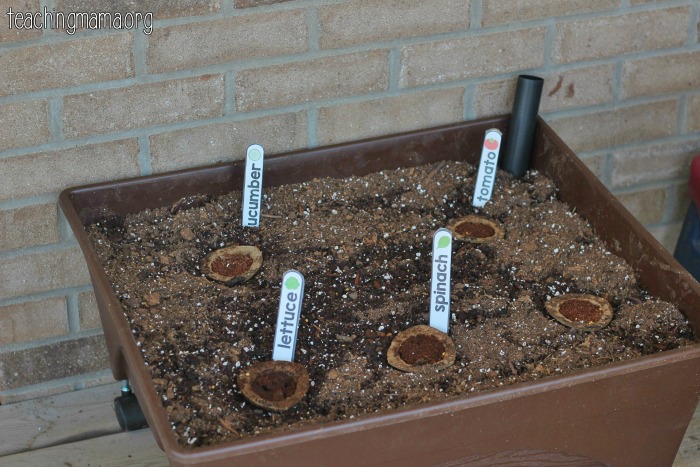 After your plants are in the potting mix and are watered, it's time to wait and watch them grow! I love these Miracle-gro Gro-ables because they make it SO easy to plant a garden. And they guarantee that every seed pod will produce a plant! The Gro-ables take about 7-10 days for the seeds to sprout. To help my children understand how long that takes and to record the process, I created an observation sheet.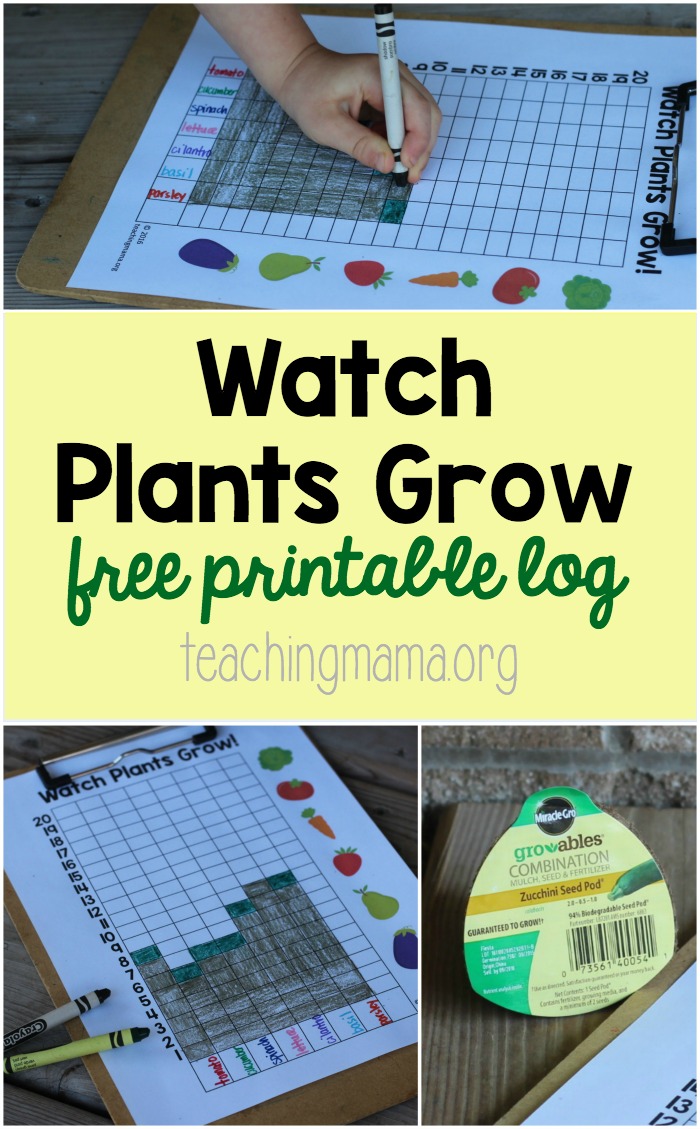 In this log, there are 8 spaces at the bottom to write which fruits, vegetables, or herbs you planted. On the side, there are numbers to represent days. As you observe your plants and water them each day, you color the box black. When your plant sprouts, you change to coloring in a green box. This helps your child see how many days it took for each plant to sprout and you can compare them better.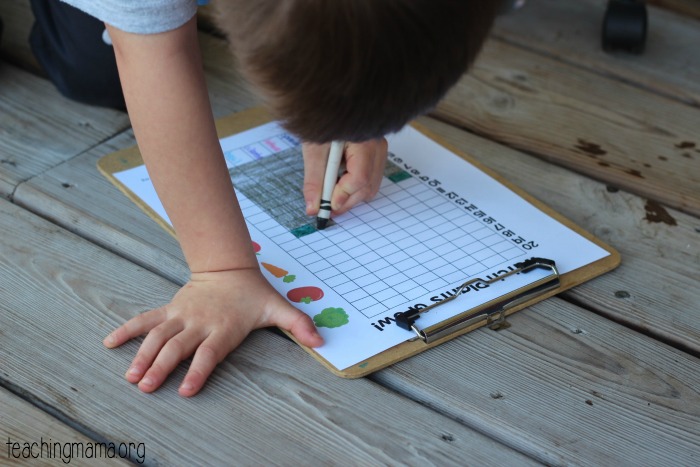 It is so much fun to watch our plants sprout! You can download the observation sheet here —> 
Watch Plants Grow!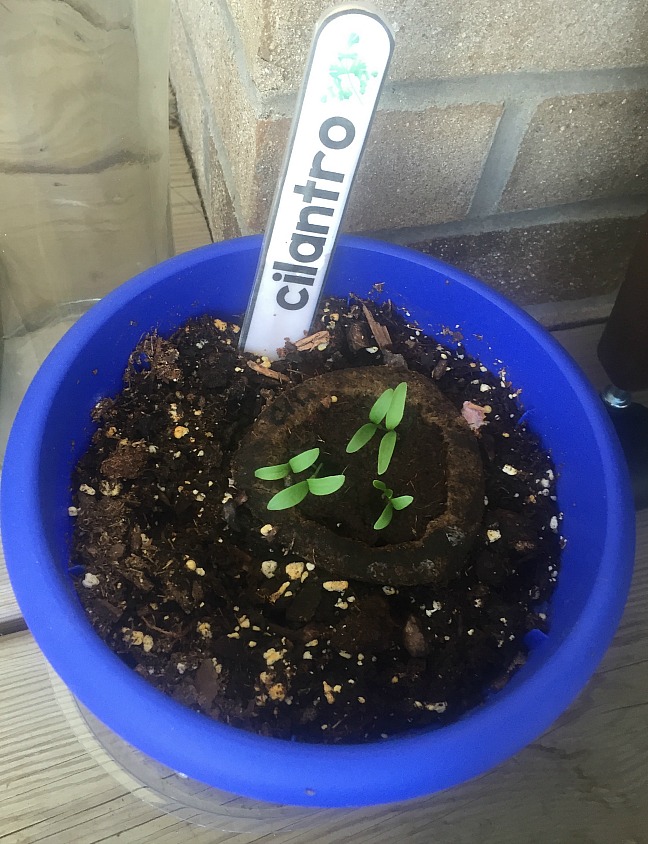 Now the race is on to see which plant will grow the first vegetable or herb! We've been predicting and my preschooler thinks the cucumber will come first. We will see!
If you are thinking of starting a garden this year, you need to try Miracle-Gro Gro-ables. They are so wonderful, especially if you have children. They contain everything you need to grow a fruit, herb, or vegetable. All you do is simply plant the seed pod, water it, and watch the seed grow! I love that each seed pod is guaranteed to grow! When we've planted seeds in the past, many of them don't grow because they are washed away or don't have the proper nutrition to grow. After trying these Gro-ables out, I believe these seed pods are a genius way to grow a garden. Let me know if you try them out!