Valentine's Day Sensory Bin
We are right in the middle of winter and if you have kids like mine, they are getting a bit restless staying indoors! Those of you who live somewhere warm year round, we are quite jealous of you; however, you can still try out these activities. If you've been reading Teaching Mama for a while now, you know that we love sensory activities. If you are a newbie to the term "sensory play", I'll recap a few reasons why sensory play is so important for kids.
1. Sensory play is creating experiences that assist your child to explore the world they live in. All kids are born with 5 senses, so it's natural to want to explore the sense of smell, taste, sight, sound, and touch.
2. Research shows that sensory play is so important to brain development! It also helps kids develop fine motor skills, language development, cognitive growth, problem solving skills and enhances memory.
3. Sensory play is so natural for children. They love to explore and be imaginative, so this type of activity encourages them to be creative!
Today's activity is a Valentine's Day Sensory Tub. With V-day exactly a month from today, I thought it was appropriate to introduce this sensory tub today! Here are the supplies I used:
*dry white beans (4 lbs)
*dry red beans (3 lbs)
*pink fuzzy hearts
*magnetic letters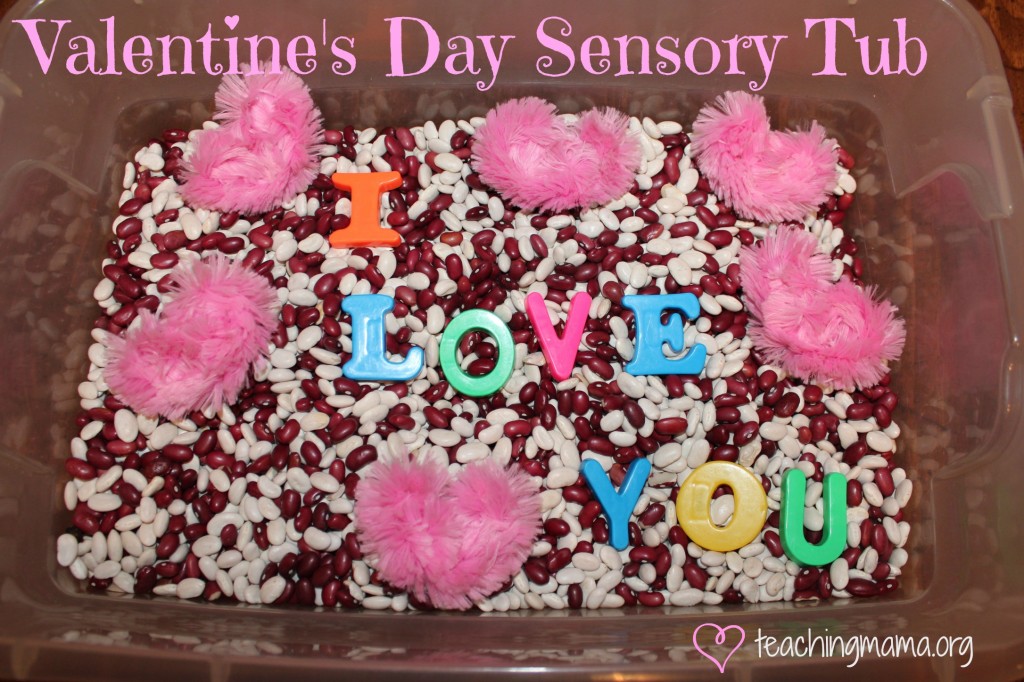 You can add whatever you'd like to your tub. The fuzzy hearts were actually some fuzzy, thick pipe cleaners from Walmart. Here's how I changed them to hearts:
When we play with sensory tubs, I bring out various kitchen tools like funnels, jars, tongs, measuring cups, etc. Then I let the kids use their imagination to play. Here are a few photos of the boys exploring.
Then to add some more fun, I put secret messages on hearts in the tub for Troy to find. To make them, I cut out hearts from white cardstock paper and wrote a short message on them using a white crayon.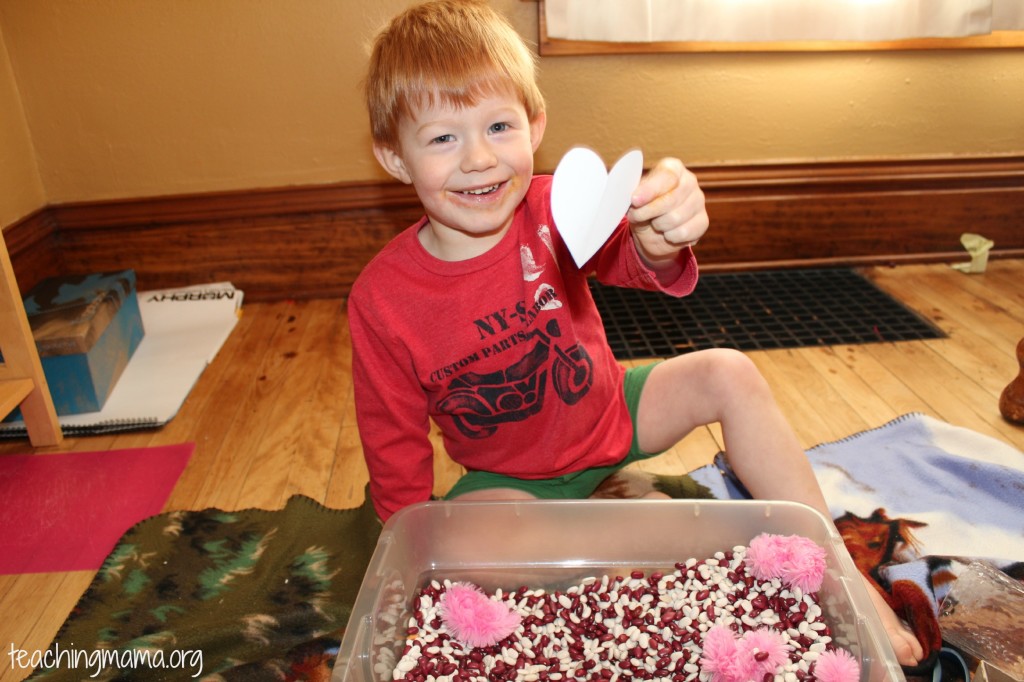 After  Troy found them, we used watercolor paint to paint them to see the message! Something that surprised me was that it was kinda hard for him to find the buried paper hearts in the tub. I think it was because it was a lighter texture and different from the feeling of beans.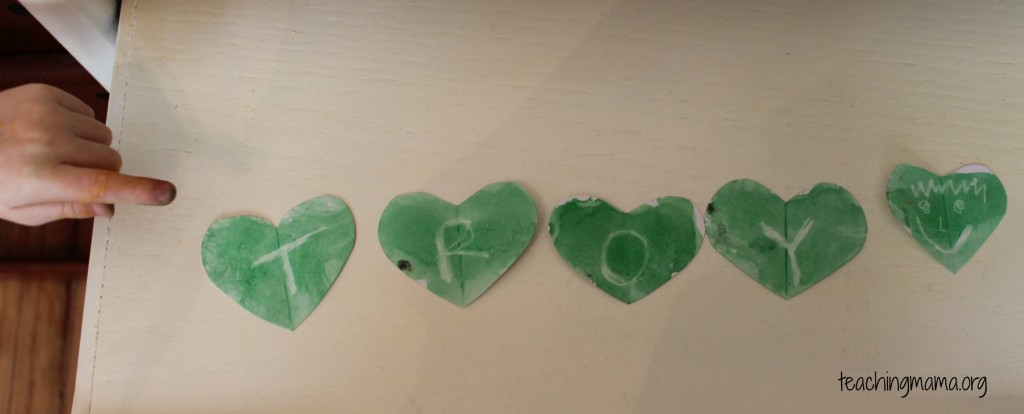 Troy thought this was the coolest thing ever! This activity will be even more exciting when he is able to read himself. I'm sure we'll try it out again!!